Determining Liability in Multiple-Vehicle Accidents in New York
September 14, 2023
Multiple-vehicle accidents can involve extensive injuries for the parties involved, and there is likely to be a dispute over who is liable for damages. In a situation like this, you really need the expertise of an auto accident lawyer to be able to navigate the personal injury claims process.
Our team at Cellino Law can help determine who is at fault so that you can pursue the compensation you are entitled to from the appropriate party. We understand that you may be overwhelmed with medical bills, lost wages, and other damages, and we are here to help.
The auto accident attorneys of Cellino Law are available to discuss your multi-vehicle pile-up accident claim in greater detail in a free consultation. You can contact our team to schedule a time by calling us at (800) 555-5555 or reach out through our online form today.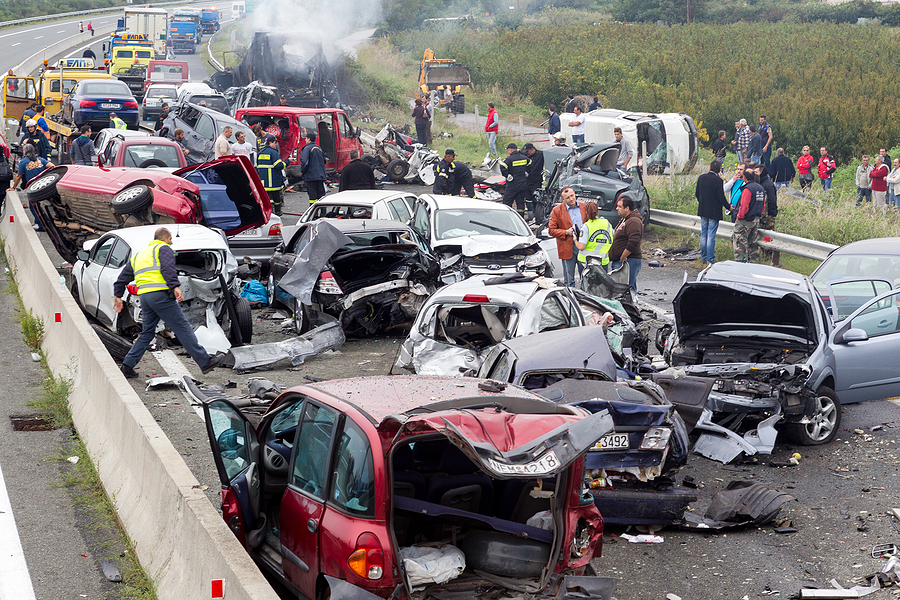 How Do Multiple-Vehicle Accidents Happen on New York Roads
Many multiple-vehicle accidents start out like any other car accident. One driver gets distracted or impatient, fails to yield or merge without looking, makes any number of poor driving decisions, and collides with another motorist. Depending on the location, this can block traffic.
At a certain point before a pile-up, other vehicles are unable to swerve around the original motorists, especially if they are traveling at high speeds. When additional vehicles hit the first motorists, more debris is created, and the vehicles can become an obstacle to the traffic behind them.
Other factors, like low visibility conditions, poor weather, or road layout, can contribute to the likelihood of a multi-car collision. For example, in foggy conditions or when navigating a curve, a driver may be unable to see the wrecked cars until it is too late for them to stop, adding to the pile-up.
Each new car exacerbates the situation. Unfortunately, the result can be a mass casualty event with injuries ranging from scapes and broken bones to incapacitating head and back injuries. In many cases, motorists become trapped in the wreckage as more vehicles join the melee.
What Does It Mean to Be Liable in a Personal Injury Lawsuit
When a party in a personal injury lawsuit is described as "liable," it means that they have a legal obligation to something. In the context of personal injury law, the liable party is the person or group that is held financially responsible for reimbursing the plaintiff or injured party for their losses.
It should be noted that the party who was negligent is not always the same party who is held liable for the injured party's damages. In the case of most car accidents resulting from reckless behaviors like speeding, the driver who caused the crash is negligent, but the insurance carrier is liable.
In order to prove liability in a personal injury lawsuit, certain conditions must be satisfied. To begin with, the negligent party must have owed the injured party a duty of care, which is a legal obligation to behave with reasonable caution. It must also be proven that their actions were a breach of that duty.
Provided that those terms can be satisfied, the injured party must still show that the breach caused their injuries, which led to their damages. However, fault has already been established, and if any compensation is going to be provided to the plaintiff, the defendant will be the one to pay.
Most commonly, the defendant is actually the insurance carrier for the negligent driver, as they accept liability for the driver's actions in exchange for the driver paying for car insurance. In effect, the insurance company serves in the stead of the driver.
What Happens If More Than One Party is At Fault in a New York Crash Involving Multiple Vehicles
When there are multiple vehicles involved in the same collision, ascertaining who caused the crash can quickly become complicated. For some drivers, a collision was unavoidable. For others, their actions caused or contributed to other motorists being injured in the pile-up.
Oftentimes, car accident lawyers will bring in accident reconstructionists to help visualize the pile-up. They create renderings of the accident based on video of the pile-up, eyewitness testimony, photos of the wreckage, police reports, and other sources of evidence.
In some cases, there may be multiple issues at hand. For example, maybe the original driver side-swiped another vehicle because they were texting. However, the driver that ran into those two vehicles was speeding or had issues breaking due to a manufacturing defect with their car.
It is important to sort out negligence not just for the purposes of knowing who should be held primarily for causing the accident but also to know who should receive a reduced settlement for their contribution to their own injuries. New York is a comparative negligence state.
This means that an injured plaintiff can recover compensation for their damages, even if they were partially responsible for the crash. However, whatever percentage of fault they contributed is subtracted from the final settlement. This is seen as a fairer way to handle multiple liable parties.
Choose Cellino Law to Represent You in Your Multiple-Vehicle Accident Claim
Our team at Cellino Law has had over 65 years to carefully hone our skill set to secure the best possible results for our injured clients. We have proudly served New Yorkers who have been unfairly saddled with medical bills, lost income, emotional distress, and other damages.
You can trust our team to be diligent in our pursuit of fair compensation and dedicated to holding the appropriate party accountable for your losses. Clients trust us to put their needs first, and we have proven time and again that we are more than capable of prioritizing client satisfaction.
Contact Cellino Law About Filing a New York Auto Accident Lawsuit Today
At Cellino Law, our detail-oriented approach is a significant asset in cases like multi-vehicle pile-ups where determining liability is often complicated. We are fully prepared to take on complex claims and commit to maximizing your compensation for your damages.
When you hire the personal injury lawyers of Cellino Law, you can expect outstanding results. Reach out to our team by calling us at (800) 555-5555 or contacting us through our online form to schedule a free consultation with a seasoned auto accident attorney.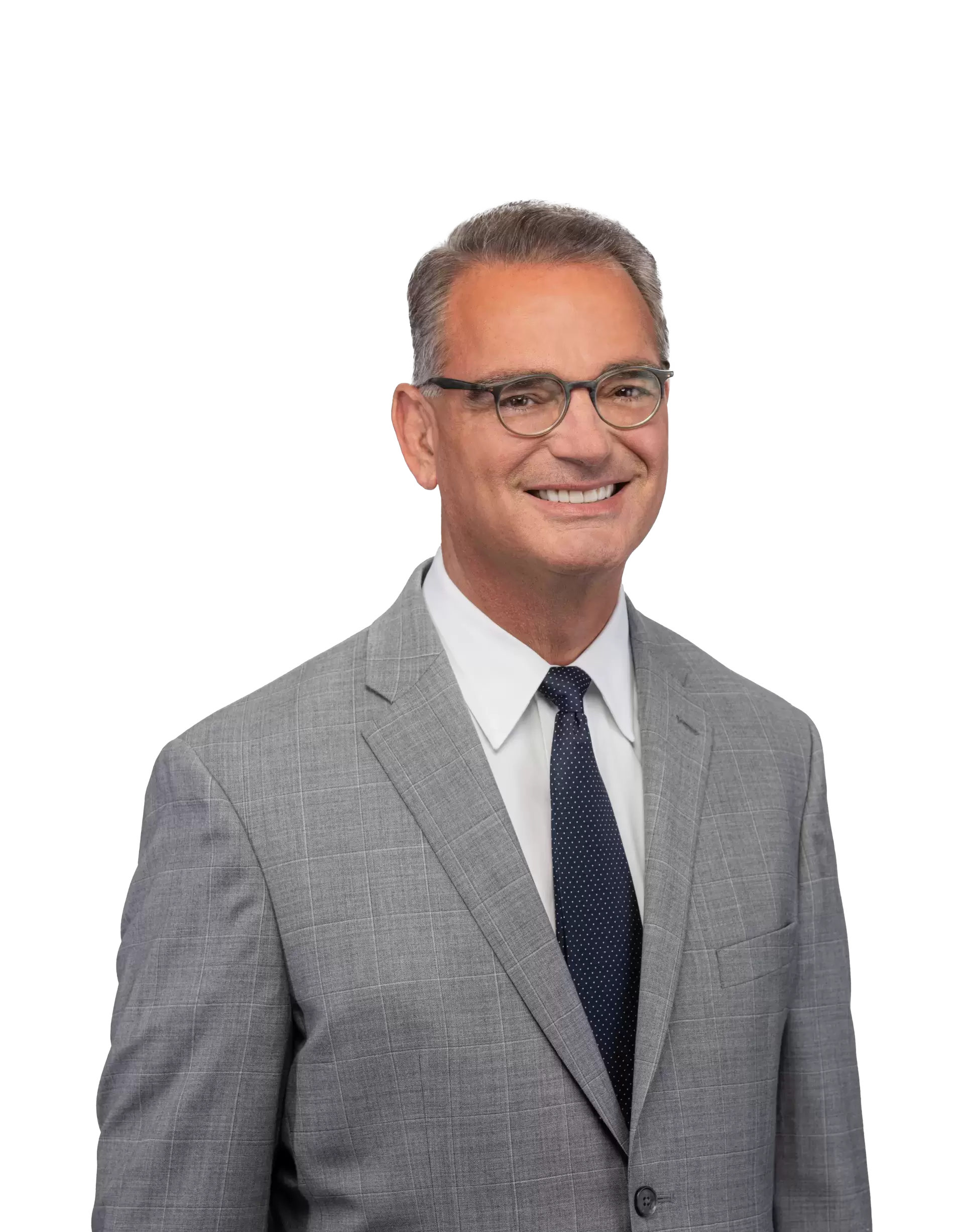 Content checked by the personal injury attorney Ross Cellino. As a family man and a trial attorney, I pride myself on winning cases and serving the community. With over 35 years of experience, I understand the function of a jury, how juries arrive at conclusions, and the role that the jury plays in administering justice. I know how to win cases. You can find us in Manhattan, Buffalo, Melville, Rochester, Brooklyn, The Bronx, Queens and other locations throughout New York.
We want to send a big "Thank you" from the both of us. We know you both fought for us and did a great job with our case. You did it in a timely manner and we appreciate it.

Kerrijo & Jerry

I really just wanted to say thank you so much for taking my case, answering all my questions, and mostly for being very patient with me. I feel that without you and Roza I would not have been able to get anything at all. I hope to never need a lawyer again, but if I do I will definitely want you both working for me. Again thank your for you hard work, time and patience.

Veola

I highly recommend Cellino Law to anyone involved in a car crash. I worked with Michael Lovecchio, and had a wonderful experience given the circumstances. He was very attentive, and got the best possible outcome I could have wanted.

Susan

Joe and I just wanted to send you this note thanking you for the professional way you handled our lawsuit. Your kindness was extremely appreciated in a very difficult time. When we found out the people that caused the accident had no insurance, we thought our chances of receiving any settlement was nonexistent. Once we met with you and released you were able to help us our minds were put at ease. Your aggressive manner of handling the case exceeded our expectations. Please feel free to use us as a reference. Thank you so much and best wishes,

Danielle and Joe

I really appreciated your determination and efforts on handling my case. You have done an outstanding job, and I am very satisfied with the outcome of the settlement. Thank you so so much John.

Amparo

My wife and I would like to take this opportunity to thank you for a fantastic job as our attorney. We could not have been more pleased with the work you and your team has done on this case. This past four years or so has been such a roller coaster for our family. We are very pleased and grateful with the result. We have made a good choice by choosing you. Thank you.

Dave