Truck Accidents Can Cause Serious Injuries
May 15, 2023
Large trucks like 18-wheelers, big rigs, and dump trucks can cause catastrophic damage when they crash into smaller vehicles. Someone in a car involved in a head-on collision with a truck can suffer serious injury, as the crash can cause intense blunt-force trauma. Truck accidents can destroy their car, affecting their body and leading to traumatic brain injuries (TBIs), bone fractures, back and neck injuries, and burns.
If you suffered a severe injury during a truck accident, you could file a truck accident claim to pursue compensation for damages, such as medical bills, property damage, and loss of enjoyment of life. You could recover fair compensation from the at-fault party's insurance company if you can prove the accident resulted from the negligence or intentional recklessness of the at-fault party.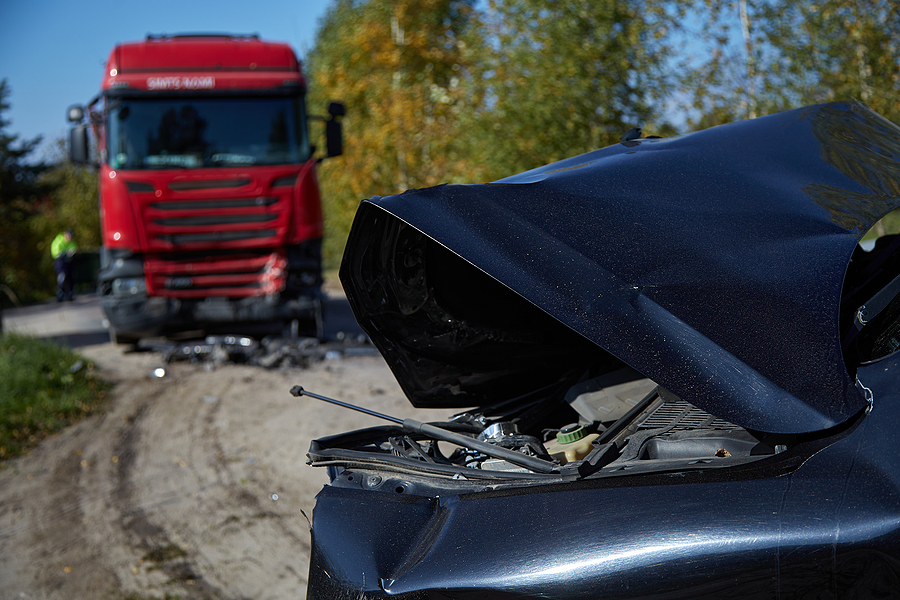 How Can a Truck Accident Cause a Serious Injury?
Truck accidents can cause serious injuries because of the size disparity between trucks and most other vehicles they could crash into. A large truck, such as a tow truck, big rig, or semi-truck, can weigh over 10,000 pounds. A vehicle that size going at high speeds impacting a smaller motor vehicle, such as a car or motorcycle, can lead to a crushing impact that can cause severe injuries.
Large trucks can destroy smaller vehicles and expose drivers to direct trauma. Without the structure of the car to protect them, a driver or passenger of a smaller vehicle can receive blunt force or penetrating trauma, a direct blow from a hard object, or a crushing impact that can cause a serious injury.
Bone Fractures Caused by a Truck Accident
One common injury a truck accident victim can suffer is a bone fracture. This is another term for a broken bone and can occur when the bones receive enough trauma to cause a break in at least one part of the bone.
Truck accidents can cause bone fractures because direct trauma during a collision can damage the bones enough to cause a break. If the truck crushes another car, a driver or passenger may experience a crushing impact that can break a bone. Some body parts that could suffer bone fractures during a truck accident include the arms, hands, knees, ankles, wrists, shoulders, elbows, ribs, etc.
The following are the types of bone fractures you could suffer in a truck accident:
Compound fracture: This is when the broken bone penetrates the skin and pokes out of the body.
Closed fracture: A severe bone break that does not lead to the bone poking through the skin.
Compression fracture: This occurs when a crushing impact leads to a bone widening or flattening.
Comminuted fracture: This is when a direct blow causes a bone to break into three or more pieces, with chunks of ones floating around in the body.
Segmental fracture: This occurs when a bone is broken into two pieces.
Blunt Force Trauma to the Head During a Truck Accident Can Cause a Traumatic Brain Injury
A traumatic brain injury (TBI) occurs when the brain receives damage from a direct blow, ordinarily caused by the brain colliding with the skull. According to estimates by the Center for Disease Control (CDC), there are about 611 TBI-related hospitalizations and 190 TBI-related deaths daily.
The impact of a truck accident can cause significant damage to the head, brain, and skull. Direct trauma during a truck accident, including hitting one's head on a hard object, direct impact with a truck, or a crushing impact, can damage the brain. This trauma can cause a brain bruise, brain tissue tearing, or bleeding inside the brain that can result in a serious TBI.
Some TBIs a truck accident victim can suffer include a concussion, skull fracture, or coup-contrecoup brain injury. These types of injuries are considered serious because they can result in cognitive difficulties, including memory problems, speech issues, trouble concentrating, and reduced motor skills.
Back and Neck Injuries Caused by a Truck Accident
A truck accident can also lead to back and neck injuries when these areas of the body absorb the shock of a truck accident impact. These commonly occur during rear-end truck accidents, as the impact can affect the back and neck and lead to damage. A rear-end collision can cause a jarring motion in the back and neck that can lead to significant pain, decreased upper body mobility, muscle tightness, headaches, and spasms.

The following are some back and neck injuries caused by a truck accident:
Herniated discs
Neck fracture
Thoracic spine injuries
Lumbar spine injuries
Truck Accidents Can Lead to Burn Injuries
Fires can develop after a truck accident when fuel tanks leak, gas tanks receive punctures, or cut electrical wires spark. A person exposed to an open flame can suffer a burn injury ranging from a minor first-degree burn to a life-threatening fourth-degree burn.
Burn injuries are serious injuries that cause about 180,000 deaths annually, according to the World Health Organization. They can cause severe skin damage that can scar the skin and lead to mental anguish as well as pain. Burn injuries can also weaken the immune system, damage internal organs, and cause lethal infections.
Do You Need a Truck Accident Lawyer to Recover Fair Compensatory Damages?
Many states, such as Florida, New Jersey, and New York, have a serious injury threshold that means the at-fault party is liable for damages if there is substantial evidence they caused an injury with long-term health consequences. Serious injuries can cause death, dismemberment, disfigurement, and limitation of a body part, organ, or bodily system.
Truck accident victims that suffer serious injuries can attempt to hold at-fault parties accountable for their negligence that caused damages, such as medical bills, lost wages, and pain and suffering. While they could file the truck accident claim and handle the process independently, they could make a mistake out of inexperience that could hurt their ability to recover full compensation for their damages.
Hiring a truck accident lawyer can help with the truck accident claims process. They will have experience litigating these claims and can advise you on the best steps to take. A truck accident lawyer can help calculate your damages, explain your rights, gather evidence, and negotiate a fair settlement.
Contact Cellino Law for Help With Your Truck Accident Claim
The truck accident lawyers at Cellino Law have decades of experience litigating truck accident claims and know the best way to help you recover fair compensatory damages. We understand how serious truck accident injuries can affect your physical health, financial situation, and psychological well-being.
Our truck accident lawyers want to be a trusted advocate in your corner that can represent your interests in litigation while you focus on recovery. Contact Cellino Law today for a free truck accident case evaluation by calling us at 800-555-5555 or leaving a message on our online contact page.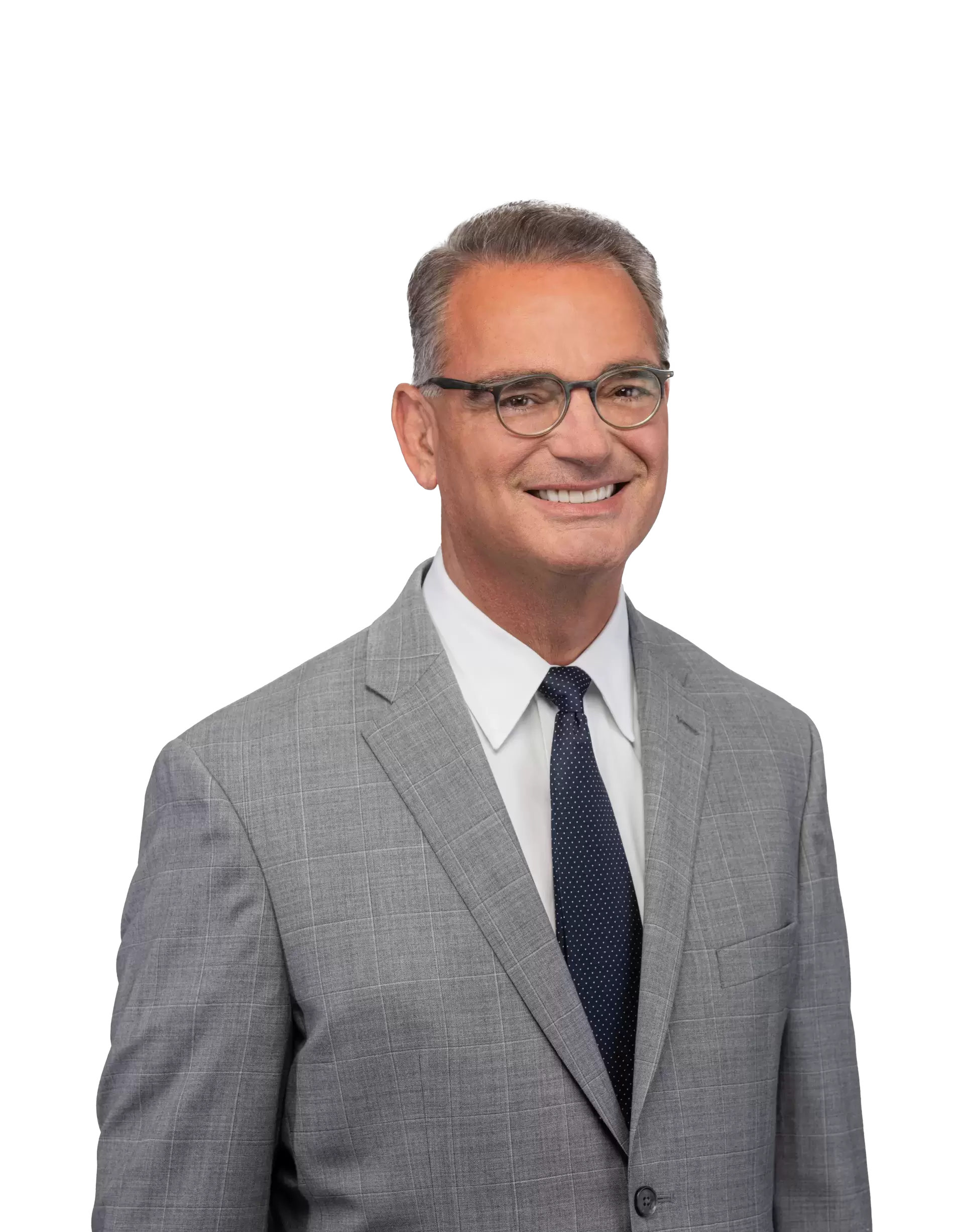 Content checked by the personal injury attorney Ross Cellino. As a family man and a trial attorney, I pride myself on winning cases and serving the community. With over 35 years of experience, I understand the function of a jury, how juries arrive at conclusions, and the role that the jury plays in administering justice. I know how to win cases. You can find us in Manhattan, Buffalo, Melville, Rochester, Brooklyn, The Bronx, Queens and other locations throughout New York.
Tim Cellino handled my case beautifully. He is very knowledgeable and patient with all my questions. He kept in touch with me through out my ordeal. Tim also got a settlement for more than I expected. I highly recommend Tim Cellino!

Jayne

Choosing the right attorney to represent you after an accident can make all the difference. This is no cliche. I recently experienced these words to live by first hand. After a tractor trailer rear ended me at high speed in 2017 I retained Allan Silverstein to handle my case. I quickly realized that bringing a lawsuit rapidly snowballs into a mountain of details that can make or break your results. Documents, case histories, doctor visits, bills, and lots of phone calls all need to be accurately kept track of if a successful outcome it to be attained. To complicate matters I reside in New York and the incident took place in New Jersey. Luckily, Allan was licensed in multiple states. I was fortunate to find Allan to handle this matter from the New York area. Armed with an accurate account of the facts Allan went to work on the difficult job of negotiating with the defending insurance company as well as my no fault carrier in order to obtain the best possible outcome for my set of circumstances. In a lawsuit communication is key and and events can be of a timely nature. Allan never failed to return my calls - usually the same day! He fought skillfully and respectfully to get me the best possible settlement. He is easy to deal with and a likeable down to earth guy. He always listened with compassion and respect to my issues. He guided me with objective understanding as well as a realistic analysis of the merits of my case. When we finally settled Allan got me a fair agreement beyond my expectations and negotiated with my doctors to make sure all my bills were paid. It was a great experience having Allan represent me. Quality work in any aspect of life is hard to find. Quality is what I got with Allan Silverstein. I highly recommend him if you find yourself in need of a personal injury attorney.

Theodore

I highly recommend Cellino Law to anyone involved in a car crash. I worked with Michael Lovecchio, and had a wonderful experience given the circumstances. He was very attentive, and got the best possible outcome I could have wanted.

Susan

I can only say great things about my attorney Allan Silverstein. He is professional, he calls back right away, he keeps me informed, and makes me feel comfortable as this entire ordeal is stressful. I have total confidence in his ability to handle whatever comes his way. He is no nonsense and very good at his job. Thank you Allan... he is a true asset to the team!

Mrs Steward

It was a great pleasure working with you on my lawsuit. You certainly gave 150% of your time and interest in settling my case and for that, I am extremely grateful. Therefore, I want to thank you very much for helping me win my settlement and wish you the very best.

Linda

I really appreciated your determination and efforts on handling my case. You have done an outstanding job, and I am very satisfied with the outcome of the settlement. Thank you so so much John.

Amparo