The Perils of Slippery and Broken Stairs: Understanding the Risks and Legal Options for Slip and Fall Victims
September 11, 2023
A tumble down a flight of broken stairs or slip on a slick step can result in anything from a bruised ego to a long stay in the hospital. If you were seriously injured, you may wonder if the property owner who allowed the stairs to become dangerous is accountable for your damages.
The best course of action is to discuss your options for compensation with an experienced slip and fall accident lawyer. The personal injury attorneys of Cellino Law are accomplished negotiators who can help you maximize your compensation for damages like medical bills.
Give us a call at (800) 555-5555 or reach out through our online form to schedule a free consultation today. We welcome the opportunity to discuss your case in greater detail, assess your damages, and provide you with an overview of what to expect from the claims process.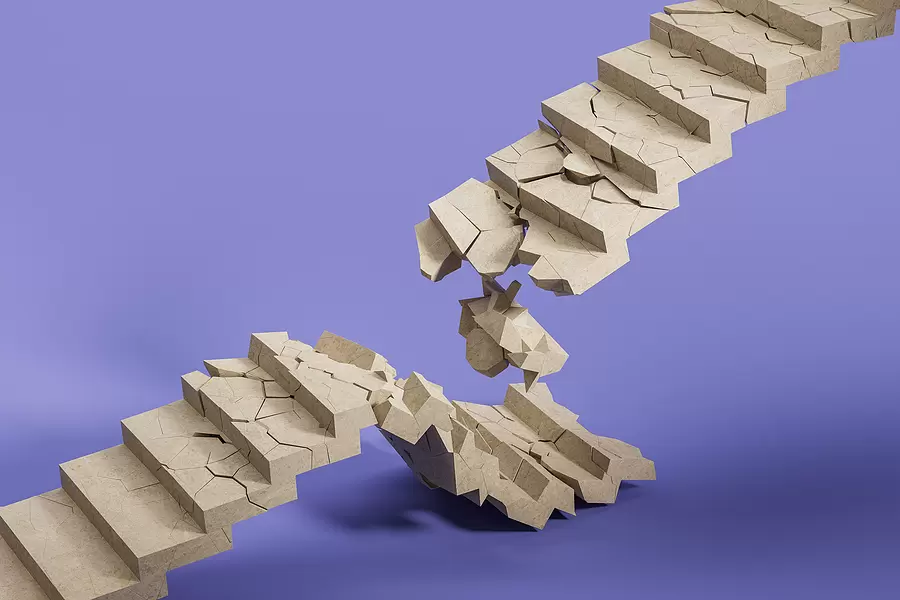 Slippery or Broken Stairs Create the Conditions for Catastrophic Slip and Fall Accidents
Slip and fall accidents that occur on broken stairs can be some of the most dangerous, as the person's momentum can cause them to continue falling down the stairs, compounding their injuries. It is important to ensure that stairs are kept dry, evenly spaced, and sturdy to reduce the risk of falls.
Negligent maintenance practices, careless cleaning, and shoddy construction work can produce conditions that are conducive to slip and fall accidents. There are a number of ways that a property owner can allow stairs to become a threat to their patrons and employees, such as:
Letting ice or snow accumulate on the stairs
Mopping or waxing stairs and not using a caution sign
Failing to clean up a spill in a timely manner
Neglecting to repair or replace a step that has rotted, snapped, or become compromised
Using unreliable materials to repair or replace a damaged step
Broken or missing handrails, as well as poor lighting, can increase the likelihood of a slip and fall accident injury on stairs that are slick or damaged, as the person using the broken stairs can't anticipate the hazard, nor do they have the option of grabbing the rail to slow or stop their fall.
Typical Injuries in a Stair Fall Accident
In a slip and fall accident on stairs, the head, back, and arms are particularly vulnerable to injury. If a person pitches backward on a set of slippery steps, their head and back are often the first things to come into contact with the ground, bearing the brunt of the impact.
In a forward fall on broken stairs, most people try to catch themselves by sticking their arms out, which can sprain or break wrists and forearms. It is usually more serious to slip or trip down a flight of stairs, as gravity will continue to throw you down the remaining steps, causing additional injury.
While the severity of slip and fall accident injuries is dependent upon a number of factors, some of the most common types include:
Cuts, abrasions, and contusions
Sprains and muscle strains
Broken bones
Dental and facial injuries
Head injuries
Back injuries like herniated discs
How to Recover Compensation for a New York Slip and Fall Accident
Your path to compensation after sustaining a slip and fall injury will largely depend on your connection to the property where you fell. If you were injured on the job, you can file a workers' compensation claim, whereas a visitor to a property would typically file a premises liability claim.
Workers' compensation claims do not require you to prove that another party was negligent in order to secure compensation. The tradeoff is that the damages you can claim are typically limited to a percentage of your medical bills and lost wages resulting from your injuries.
On the other hand, personal injury claims allow for a wider range of compensatory damages, including both economic and non-economic damages. However, personal injury lawsuits have an evidentiary standard that must be satisfied in order for the plaintiff to recover compensation.
If your New York slip and fall accident occurred in the context of you patronizing a business or navigating a publically accessible space, you would need to be able to prove your slip and fall accident and subsequent injuries were the result of a negligently maintained property.
Choose the Slip and Fall Accident Lawyers of Cellino Law to Negotiate Your Claim
As your slip and fall accident lawyers, our team at Cellino Law can provide you with access to the resources you need, a source of sound legal advice, and the support you deserve. Our team consistently secures fair settlements for our injured clients, and we can do the same for you.
We have established ourselves as one of New York's most trusted personal injury law firms over the past 65 years by going above and beyond for our clients. The slip and fall accident lawyers of Cellino Law are aggressive negotiators who will work tirelessly to maximize your compensation.
Contact Cellino Law About Getting Compensation For Your Slip and Fall Accident Claim
Whether you took a spill down the warped and broken stairs of a boat dock, slipped on a wet step at the grocery store, or lost your footing on a broken step in a parking garage, you should explore your legal options for recovering compensation. Our team at Cellino Law is ready to help you do so.
Navigating the personal injury claims process can be a stressful undertaking, especially if you try to handle the administrative aspects of your case and negotiate your claim on your own. With the help of the expert personal injury lawyers at Cellino Law, you can simply focus on healing.
Don't hesitate to schedule a free consultation with our team by calling (800) 555-5555 or reaching out via our online form. We'll use this time to explain your rights, describe our services, and outline how we'll fight for a fair settlement for your New York slip and fall accident lawsuit.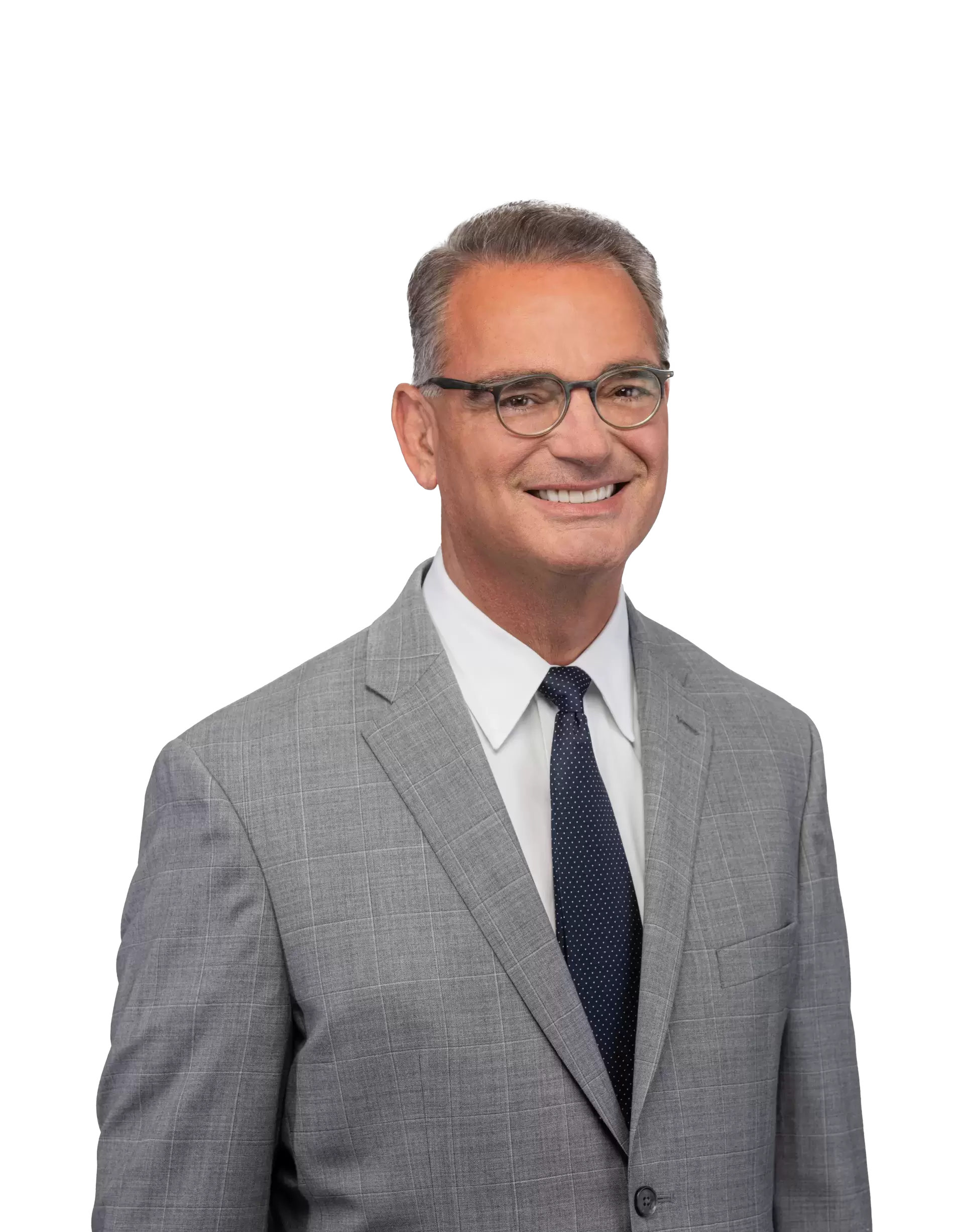 Content checked by the personal injury attorney Ross Cellino. As a family man and a trial attorney, I pride myself on winning cases and serving the community. With over 35 years of experience, I understand the function of a jury, how juries arrive at conclusions, and the role that the jury plays in administering justice. I know how to win cases. You can find us in Manhattan, Buffalo, Melville, Rochester, Brooklyn, The Bronx, Queens and other locations throughout New York.
I really appreciated your determination and efforts on handling my case. You have done an outstanding job, and I am very satisfied with the outcome of the settlement. Thank you so so much John.

Amparo

We want to send a big "Thank you" from the both of us. We know you both fought for us and did a great job with our case. You did it in a timely manner and we appreciate it.

Kerrijo & Jerry

Now that reality has set in, I want to thank you for all your work and assistance in obtaining my settlement for the pelvic mesh. This money will make my life so much easier in the future. Medicare just isn't sufficient. I know that I will have enough to live on. I truly appreciate of your efforts. Thank you!

Loraine

I highly recommend Cellino Law to anyone involved in a car crash. I worked with Michael Lovecchio, and had a wonderful experience given the circumstances. He was very attentive, and got the best possible outcome I could have wanted.

Susan

I am so grateful for your expertise, patience, and perseverance which resulted with such a successful settlement regarding my car accident. I also want to let you know how impressed I was with you and your firm and I won't hesitate to recommend you to anyone who needs assistance from an accident. I truly appreciated your care and professionalism. Thank you again for your kindness and support

Lisa

Cellino Law and more specifically my attorney, Gregory V. Pajak, Managing Attorney, and as a whole the Cellino Law Firm and its organization. This is by far one of the most professional law firms and attorney I have ever engaged with and retained in my 35 years. The level of professionalism goes beyond words, the care and constant engagement with me as the client was touching. I was never ever just treated as simply a CASE with potentially a significant dollar number attached to my file. I was engaged regularly, Tracey (Ass't) and Greg always made sure to remain constant, as well as consistent in overseeing that my case was handled properly and that it did matter in many ways - ensuring that the end result(s) would be fair and reasonable to my case/injury. The regular follow-up calls were very satisfying, knowing that you're involved in your case matters significantly AND always. One of my main items to recognize Cellino Law and Gregory is that whenever I called, I was able to get through to speak directly to my Lawyer and he would answer any if not all of my questions in a very professional and genuinely caring manner. I always felt cared for and protected legally and more importantly, I was made feel as a human being that was being cared for and always keeping me abreast of all matters connected to the case. There was never a point I felt let down, on the contrary -the level of service was "STELLAR". Greg is the consummate professional, a 'role model', if you will, for what other attorneys should strive to become when dealing with their clients.

Anthony