Recovery Stories: Inspiring Accounts of Survivors of Serious Accidents
August 31, 2023
The aftermath of a personal injury accident can be a rough time for a victim, as they have to handle the accident's physical, emotional, and financial fallout. Personal injury victims can struggle with being unable to do what they had before physically and dealing with the pain and suffering.
These accidents, such as car, pedestrian, and slip and fall accidents, can also have a psychological effect. Victims can experience depression, anxiety, and post-traumatic stress disorder that irreparably affect their quality of life.
Victims can recover from a personal injury accident with the help of medical professionals and a solid support system consisting of friends and family. They can also recover from the financial impact of a personal injury accident by filing a personal injury accident claim with the at-fault party's insurance company.
Recovering from the Devastating Impact of a Car Accident
One of the most impactful personal injury accidents someone can suffer is a car accident. Negligent drivers can risk injury to other drivers and passengers by exhibiting reckless driving behavior, such as distracted driving, speeding, and drunk driving. They can experience blunt-force trauma that results in severe car accident injuries.
Recovery from a car or other automobile accident, such as a truck, bus, or motorcycle accident, can take tremendous patience and work. Car accident injuries can result in pain and suffering that can make staying on the path of recovery difficult.
Car accident victims can recover from an accident by receiving medical treatment, going to physical therapy, and seeking the compassion of loved ones. A car accident victim's support system can give them positive affirmation to avoid becoming consumed by depression and anxiety in the aftermath of the accident.
Pedestrian Accident Victims Should Stay Strong in the Aftermath of Their Accident
Pedestrian accidents can also result in severe injuries, as a pedestrian without protection can experience a direct collision with a large vehicle. They can experience blunt-force trauma from a large vehicle driven by someone committing a negligent driving action like speeding.
A traumatic accident like a pedestrian accident can cause post-traumatic stress disorder (PTSD). Victims can experience drastic mood swings as they reckon with the pain caused by the accident. They can also experience visions and nightmares reminding them of the traumatic incident.
It's essential for a pedestrian accident victim to have a strong support system that can provide emotional support through this trying time. Friends, family, and a therapist can provide emotional stability and allow pedestrian accident victims to vent their feelings as they recover from the injuries.
How Can Slip and Fall Accident Victims Recover From Their Severe Injuries?
Slip and fall accidents result from a walking hazard, leading to someone losing their balance and falling to the floor. Property owners can share liability for slip and fall accidents if they fail to fix walking hazards like wet floors, missing steps, and parking lot potholes.
The hard floor can cause significant slip and fall accident injuries, as someone who falls and hits linoleum, asphalt, or concrete does not have protection to guard them from impact. They can experience traumatic brain injuries (TBIs), facial injuries, and broken bones from a slip and fall accident.
Recovery from a slip and fall accident injuries requires medical treatment from a healthcare professional. Experienced surgeons and psychiatrists can help provide medical relief and explain how to recover from the emotional trauma of the slip and fall accident.
The Road Back to Work After a Workplace Accident
Personal injury accidents can also happen at workplaces, such as construction sites, manufacturing plants, and hospitals. Malfunctioning equipment, poorly constructed work environments, and less focus on safety can all cause workplace accidents that result in serious injuries.
This type of personal injury accident can have a large emotional effect, as workers expect their employers to do what is right to keep them safe. Negligent behavior from employers and their employees can cause workplace accidents that can keep someone from earning a living wage.
Workers who suffer severe injuries can use medication, physical therapy, and surgery to recover from their injuries. Proper medical treatment should help them recover from their physical injuries and return to work. If they cannot return to work because of the physical toll of their injuries, they can hold their employer accountable for lost earning potential in a workplace accident claim.
Mental and Emotional Strength Exhibited by Medical Malpractice Survivors
Medical malpractice is when a healthcare professional, such as a doctor, surgeon, or nurse, exhibits negligent behavior that exposes their patients to injury risk. This can include performing the wrong surgery, failing to diagnose an injury, prescribing the wrong medication, and leaving a foreign object inside someone's body after surgery.
Healthcare professionals owe their patients a duty of care to provide professional care that can heal their patients and keep them safe. Failing to do so can lead to even more severe health conditions and worsened quality of life.
Recovering from medical malpractice can be difficult, as you may have to trust a different healthcare professional to provide adequate medical care. It may take the help of supportive friends and family to convince you to do so for you to recover physically from your serious injuries.
Contact Cellino Law for Help With Your Personal Injury Claim
Part of recovering from your personal injury accident can include pursuing compensation for damages, such as medical bills, lost wages, and loss of enjoyment of life. It's vital for personal injury victims seeking compensation from the at-fault party to hire a personal injury lawyer.
The experienced personal injury lawyers at Cellino Law have helped victims of the above personal injury accidents recover compensation for damages. They can help you assess your damages, determine the at-fault party, collect evidence, speak to expert witnesses, and negotiate a fair settlement.
At Cellino Law, our personal injury attorneys offer free consultations to potential clients to show how they can help them recover compensation for their damages. Contact Cellino Law today for a free personal injury case evaluation by calling us at (800) 555-5555 or leaving a message on our online contact page.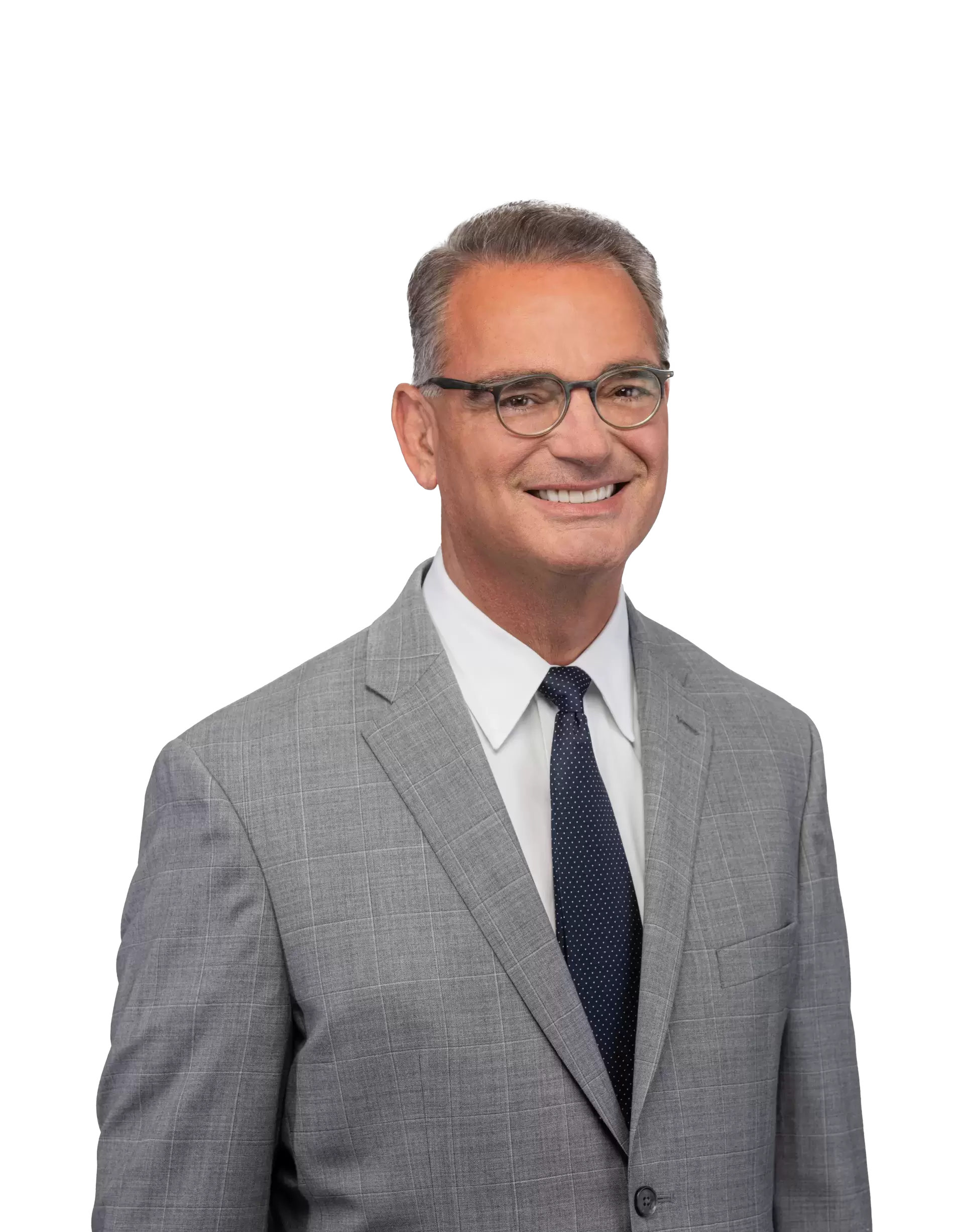 Content checked by the personal injury attorney Ross Cellino. As a family man and a trial attorney, I pride myself on winning cases and serving the community. With over 35 years of experience, I understand the function of a jury, how juries arrive at conclusions, and the role that the jury plays in administering justice. I know how to win cases. You can find us in Manhattan, Buffalo, Melville, Rochester, Brooklyn, The Bronx, Queens and other locations throughout New York.
My experience during the time of negotiations was extremely positive. Josh Sandberg handled my lawsuit with the utmost integrity. He returned all my phone calls in a timely manner and answered all my questions. Josh made things less stressful. I would highly recommend Josh and the entire staff at Cellino Law.

Arthur

Choosing the right attorney to represent you after an accident can make all the difference. This is no cliche. I recently experienced these words to live by first hand. After a tractor trailer rear ended me at high speed in 2017 I retained Allan Silverstein to handle my case. I quickly realized that bringing a lawsuit rapidly snowballs into a mountain of details that can make or break your results. Documents, case histories, doctor visits, bills, and lots of phone calls all need to be accurately kept track of if a successful outcome it to be attained. To complicate matters I reside in New York and the incident took place in New Jersey. Luckily, Allan was licensed in multiple states. I was fortunate to find Allan to handle this matter from the New York area. Armed with an accurate account of the facts Allan went to work on the difficult job of negotiating with the defending insurance company as well as my no fault carrier in order to obtain the best possible outcome for my set of circumstances. In a lawsuit communication is key and and events can be of a timely nature. Allan never failed to return my calls - usually the same day! He fought skillfully and respectfully to get me the best possible settlement. He is easy to deal with and a likeable down to earth guy. He always listened with compassion and respect to my issues. He guided me with objective understanding as well as a realistic analysis of the merits of my case. When we finally settled Allan got me a fair agreement beyond my expectations and negotiated with my doctors to make sure all my bills were paid. It was a great experience having Allan represent me. Quality work in any aspect of life is hard to find. Quality is what I got with Allan Silverstein. I highly recommend him if you find yourself in need of a personal injury attorney.

Theodore

Thank you for all your help. It has been a long journey. At last, the light at the end of the tunnel. Also, thank Tom for the help and work he put in.

Ron

I want to thank your law firm for settling my lawsuit where others failed. You treated me with the utmost respect and care, because of your law firm the dream of owning my own home finally came true. For the first time in a long time, we're living out our dream home. Thank you a million times over. Thank you for making my dream come true.

Marcy

I am writing this letter to say how much I appreciate your services pertaining to my case. Your injury attorney took a hands-on approach and left me fully informed at all times as to where my case was going as well as how much ground we had to cover; leaving the final decisions in my hands but making sure that I knew all of the risks involved in the choices. I have dealt with a few law firms in my life on various different cases and this is the first time that I never had to call and/or track down my lawyer… because of this, I have and will continue to recommend Cellino Law to my friends and associates.

Denise

This is to express our gratitude to you and your team in helping us and Stephanie navigate through the legal process following her car accident. We are very satisfied with the outcome and grateful for your hard work and attention to details. We fell confident that with this compensation, Stephanie will be able to move forward with her studies and her life with the ability to care for some of her health needs resulting from the injuries sustained following her car accident. Thank you very much and may God continue to bless your efforts.

Jose & Rose