Who's At Fault? New York's Left-Hand Turn Laws
August 31, 2023
Believe it or not, one of the maneuvers that you make on a daily basis while behind the wheel can also be one of the most dangerous ones you can make. Left-hand turns, although seemingly routine, can result in serious injuries to pedestrians and motor vehicle operators if proper caution is not exercised.
If you were involved in an accident involving a left-hand turn, it's important to understand New York's laws regarding left-hand turns.
Why Are Left-Hand Turns So Dangerous?
Left-hand turns can lead to catastrophic accidents, as they often require crossing and turning into oncoming traffic. In densely populated cities like New York City, the dangers associated with left-hand turns are heightened due to the constant flow of both vehicle and foot traffic.
Here are a few reasons why left-hand turns are considered to be highly dangerous:
Drivers will naturally accelerate while in the process of completing a left-hand turn, which coupled with the wide radius of their turn, can cause greater injury to pedestrians or more extensive damages to other vehicles in the event of a collision.

The driver making a left-hand turn may try to "beat" an oncoming driver by turning quickly in front of them.

When a driver slows down in preparation for a left-hand turn, they face a greater risk of being rear-ended by a driver behind them.

Traffic moving in the oncoming direction is often traveling at a much higher rate of speed than the vehicle turning left, which can lead to a fatal collision.

Obstructions are common when making a left-hand turn, so a t-bone accident can occur with an oncoming vehicle if the left-turner is not vigilant.
All of these, along with other factors, can lead to serious accidents. Drivers should exercise caution when making left-hand turns, as they can be dangerous to vehicle operators and pedestrians alike.
Who Is Considered At Fault For A Left-Hand Turn Accident?
Under New York State law, a driver who is waiting to make a left-hand turn at an intersection must yield to oncoming vehicles and pedestrians with the right-of-way.
A driver may be considered at fault for a left-hand turn accident for any of the following reasons:
Failure to yield to oncoming traffic with right of way

Speeding or driving recklessly

Driving while distracted

Making an illegal u-turn into oncoming traffic
Even though New York State's left-hand turn laws favor traffic that is flowing straight or turning right, there are some exceptions where a driver making the left-hand turn is not liable (or fully liable) for the accident and resulting injuries, as discussed below. In many circumstances in New York, the left-hand turn driver is still able to collect damages after an accident, even if they are found to be the majority at fault.
Comparative Negligence In New York
New York State is one of the few states that have adopted what's called "pure comparative negligence" laws. Under this variant, an injured party is permitted to recover damages for their injuries regardless of what percentage at fault they are determined to be for an accident.
For example, a driver is injured in an accident and found to be 50% at fault. As a result of the accident, the driver accumulated $100,000 in damages. Under New York's pure comparative negligence rule, they are still able to recover $50,000 in damages, which is the amount of damages they sustained, reduced in proportion to the percentage they were found to be at fault for the accident.
When Is The Left Turner Not Liable In A Car Accident?
Determining liability in any car accident depends on several factors, and accidents involving a left-hand turn are no exception. Insurance companies and attorneys may take the following factors into account when determining fault:
Which driver had the right of way?

What speed were the vehicles going at the time of the accident?

Did the drivers act in a reasonable manner?

Where is the damage located on both vehicles?

Were there any witnesses to the accident?
Generally, the left-hand turner will not be found to be at fault if it can be proved that:
They had the right of way and obeyed traffic signals indicating they could make a left-hand turn.

The other driver was speeding when approaching the intersection.

The other driver ran a red light.

The other driver was under the influence of drugs or alcohol.

The other driver was distracted, or otherwise caused the accident.
Unforeseen Circumstances In A Left-Hand Turn Accident
In certain situations, there may be a sudden event that was not foreseeable by any drivers involved in an accident. For example, an animal, young child, or debris could suddenly enter the lane, forcing the left-hand turner or other driver to slow down or make an abrupt stop.
In an event like this, if the left-hand turning vehicle took reasonable precautions on the roadway, the other driver may be held liable for the accident if it can be argued that they should have noticed the left-hand turning vehicle slowing or stopping completely, depending on the circumstances of the accident.
Contact A Car Accident Attorney For Left-Hand Turn Accidents
Many people assume that a person who was making a left-hand turn at the time of an accident is at fault, but that is not always the case. Because of this assumption, the driver making the left-hand turn may be deterred from filing a personal injury lawsuit for their injuries – even if they are not totally at-fault for the accident and may still have a claim.
Navigating the complexities of New York's left-hand turn laws after an accident can be simplified with the assistance of an experienced legal professional. At Cellino Law, our car accident attorneys have extensive experience helping those who have been injured in left-hand turn accidents and have been able to recover over $2 Billion in damages for clients across New York State.
If you have been injured in a left-hand turn accident, either as a pedestrian or driver, our team of attorneys are here to help. To discuss the details of your case, contact us at 800-555-5555 or online for a free and confidential case review.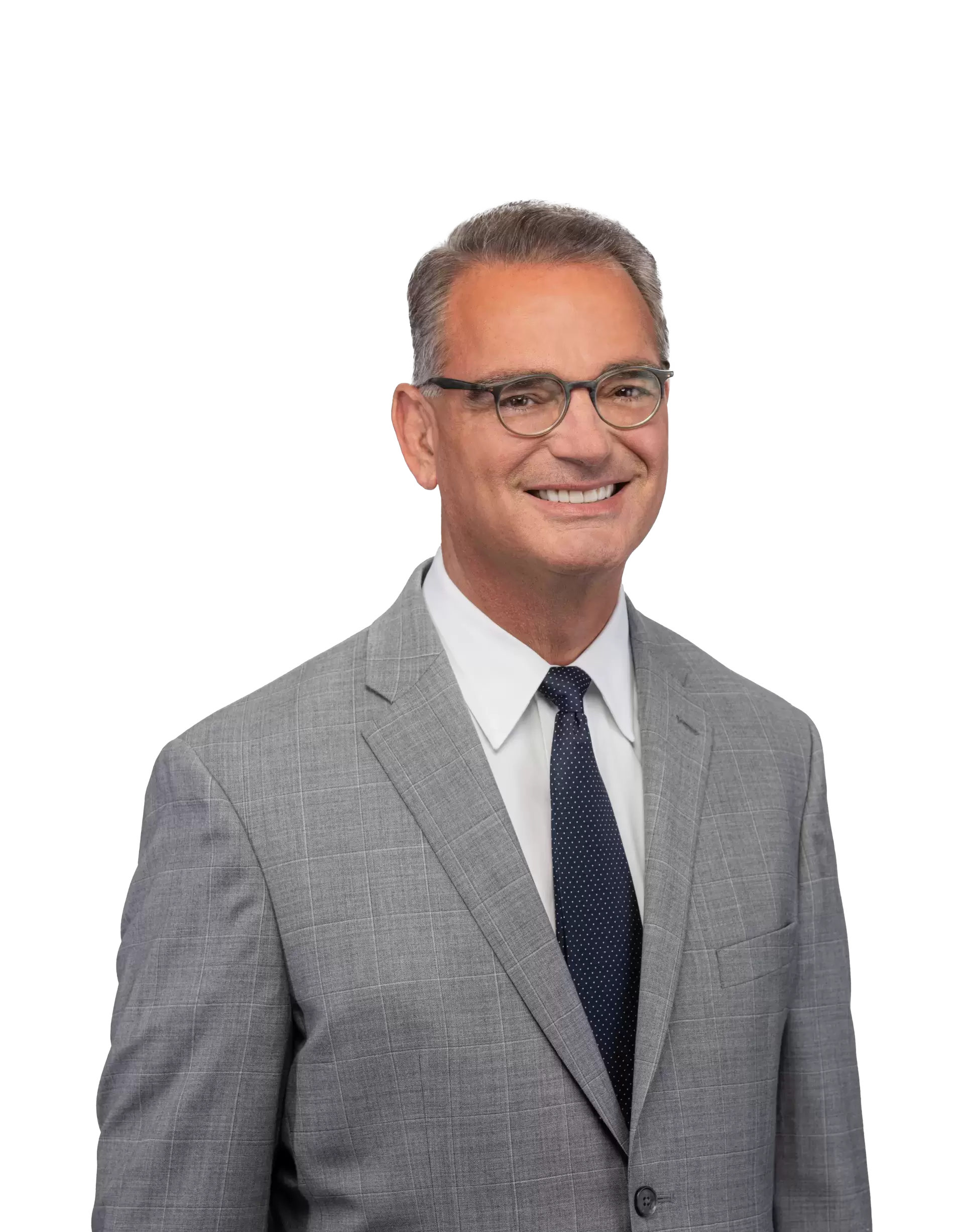 Content checked by the personal injury attorney Ross Cellino. As a family man and a trial attorney, I pride myself on winning cases and serving the community. With over 35 years of experience, I understand the function of a jury, how juries arrive at conclusions, and the role that the jury plays in administering justice. I know how to win cases. You can find us in Manhattan, Buffalo, Melville, Rochester, Brooklyn, The Bronx, Queens and other locations throughout New York.
Cellino Law and more specifically my attorney, Gregory V. Pajak, Managing Attorney, and as a whole the Cellino Law Firm and its organization. This is by far one of the most professional law firms and attorney I have ever engaged with and retained in my 35 years. The level of professionalism goes beyond words, the care and constant engagement with me as the client was touching. I was never ever just treated as simply a CASE with potentially a significant dollar number attached to my file. I was engaged regularly, Tracey (Ass't) and Greg always made sure to remain constant, as well as consistent in overseeing that my case was handled properly and that it did matter in many ways - ensuring that the end result(s) would be fair and reasonable to my case/injury. The regular follow-up calls were very satisfying, knowing that you're involved in your case matters significantly AND always. One of my main items to recognize Cellino Law and Gregory is that whenever I called, I was able to get through to speak directly to my Lawyer and he would answer any if not all of my questions in a very professional and genuinely caring manner. I always felt cared for and protected legally and more importantly, I was made feel as a human being that was being cared for and always keeping me abreast of all matters connected to the case. There was never a point I felt let down, on the contrary -the level of service was "STELLAR". Greg is the consummate professional, a 'role model', if you will, for what other attorneys should strive to become when dealing with their clients.

Anthony

Thank you for your time, effort, and hard work on my case. I appreciate your expertise and compassion. I never experienced what I went through and I would have been completely lost without you.

Martha

I am writing to let you know what an outstanding job George Gridelli did for me in my personal injury lawsuit. His professionalism and expertise were evident at our first metting and he and his paralegal Diane D'Andrea took care of me as if I was a friend and not merely a client. They both went above and beyond for me in so many ways that it would be too numerous to list and I am grateful to have had such an exemplary team represent me. When working with George and watching him in court he personified to me what a lawyer is supposed to be - an honest, extremely compentent man who helped guide me through the legal system. I could not have obtained better representation anywhere else at any price. To me that says a lot abut you and your firm's integrity. Thank you again for representing me and for having such stellar individuals working for you! I will continue to recommend your firm.

Carol

This is to express our gratitude to you and your team in helping us and Stephanie navigate through the legal process following her car accident. We are very satisfied with the outcome and grateful for your hard work and attention to details. We fell confident that with this compensation, Stephanie will be able to move forward with her studies and her life with the ability to care for some of her health needs resulting from the injuries sustained following her car accident. Thank you very much and may God continue to bless your efforts.

Jose & Rose

I really appreciated your determination and efforts on handling my case. You have done an outstanding job, and I am very satisfied with the outcome of the settlement. Thank you so so much John.

Amparo

Mark Kochanowicz is from far the best attorney you can have. Mark treats you like a friend more than a client. He truly cares and go the extra mile for you and your case, contacts you to update you in regards to your case and keep you informed at all times. Mark represented me twice and settled my cases for way more than I expected. I highly recommend Mark Kochanowicz because he is just the best on what he does!!! Thank you Mark!!!!

Maria