Advanced Driver Assistance Systems: How GM, Ford, and Tesla Are Changing Driving Forever
August 30, 2023
Many drivers have envisioned a far-off science fiction world with self-driving cars that can take the burden of auto travel off drivers' shoulders. While we are far away from living life like the Jetsons, we are not that far away from having vehicles with self-driving capabilities.
Tesla, General Motors (GM), and Ford are all years into developing Advanced Driver Assistance Systems (ADAS). These systems allow drivers to take their hands off the wheel and allow the car to drive itself on highways. How each system does it differs depending on the company developing the technology.
Currently, no car on the market has an ADAS. However, Tesla, GM, and Ford have all come a long way in developing their self-driving systems for their vehicles. We could see cars with self-driving capabilities as early as the next couple of years. Until then, drivers must stay alert and practice safe driving to avoid car accidents.
What are Advanced Driver Assistance Systems?
Car accidents occur throughout the United States because of driver negligence and malfunctioning car parts. According to the United States Fatality Analysis Reporting System, there were 42,939 car accident fatalities in 2021. Car accidents can result from negligent driving behavior like distracted driving, speeding, and drowsy driving.
Recent developments in car driving technology have sought to mitigate the effect of driver error. Advanced Driver Assistance Systems (ADAS) can control vehicles' steering, acceleration, deceleration, and braking. This system would allow the driver to take their hands off the wheel and pedals and allow the car to drive itself for certain spurts of time.
ADAS can accomplish this by using advanced cameras and highway mapping to let the car know what is in front of them, the speed limit, and when they may need to stop or turn. However, there is not yet a car on the market with self-driving capabilities, and drivers must practice safe driving to avoid causing a motor vehicle accident.
Developments from Rival Auto Companies Lead to Different ADAS
Something that has slowed the development of ADAS and prevented them from reaching the market is rival companies developing them separately. There are no industry-standard guidelines provided by federal regulators, so individual auto companies have produced them independently.
This led each of them to use different tactics in developing their system, with different ways that the car can safely drive on its own. The auto companies developing Advanced Driver Assistance Systems are Tesla, General Motors (GM), and Ford.
The Best-Performing ADAS is General Motors' SuperCruise
General Motors has been developing its Advanced Driver Assistance System called SuperCruise for years, with some industry insiders testing the technology a decade ago. It is considered the best and most consistent system out there, with performance, safety, and communication with the driver above their competitors.
SuperCruise allows drivers to take their hands off the wheel and let the system take over when driving on 400,000 miles of pre-mapped highways. The system is able to respond to curves and construction zones, as well as slower drivers using automatic lane changes. However, there can be some issues with outdated mapping. It can return control back to the driver when there is newer or more substantial construction on the highway.
GM plans to have SuperCruise available on 22 cars, trucks, and SUVs by the end of 2023. They have produced over 40,000 vehicles with SuperCruise, which have accumulated 45 million hands-free miles. The cost of SuperCruise will vary depending on the model of the vehicle, but each comes with a subscription cost of $25 per month or $250 per year after a free trial period.
The Newest ADAS is Ford's BlueCruise
The newest ADAS is from Ford, and it is called BlueCruise. It's similar to GM's SuperCruise, as they both use pre-mapping and infrared cameras to ensure the driver remains focused on the road. However, BlueCruise still requires more development before it has the polish of SuperCruise.
BlueCruise can work on pre-mapped highways but can randomly disengage when it reaches an obstacle or construction zone it isn't ready for. It can switch control back to the driver when it approaches an obstacle easily maneuvered by a human driver. BlueCruise may only work for a short amount of time before it switches back control to the driver, which will not help much with driver fatigue.
The chief engineer of Ford ADAS vehicle systems, Chris Billman, has stressed that they are being cautious with BlueCruise to ensure it's ready before going to the market. An impending system update should allow the system to handle slowdowns at larger highway curves.
The Most Ambitious ADAS Comes From Tesla
Tesla's ADAS is called Autopilot, which should tell you a lot about the ambition of the system. The ADAS, which can be upgraded to Full Self-Driving (FSD) for $15,000, attempts to allow for complete self-driving on highways and streets.
Autopilot works well on highways, using automatic lane changes and navigation-based exiting to maneuver highways. However, issues can arise on city streets. Despite its ability to respond to traffic control signals, it cannot read the nuances of human drivers.
The ADAS can make drastic lane changes and turns, fail to stop to allow other drivers into a lane, and respond poorly to streets without markings. The issues with Tesla's product have led to a lawsuit in California for overstating the ADAS's ability to self-drive safely.
Contact Cellino Law for Help With Your Car Accident Claim
Human drivers are still far from relying solely on Advanced Driver Assistance Systems. Drivers can still make mistakes that can cause car accidents and severe car accident injuries. Victims of car accidents can file claims to pursue compensation for car accident damages.
Cellino Law's car accident lawyers have decades of experience helping New York drivers recover fair compensatory damages. They can help you calculate the value of your claim, determine the liable party, collect evidence, and negotiate a settlement. Contact Cellino Law today for a free car accident case evaluation by calling us at (800) 555-5555 or leaving a message on our online contact page.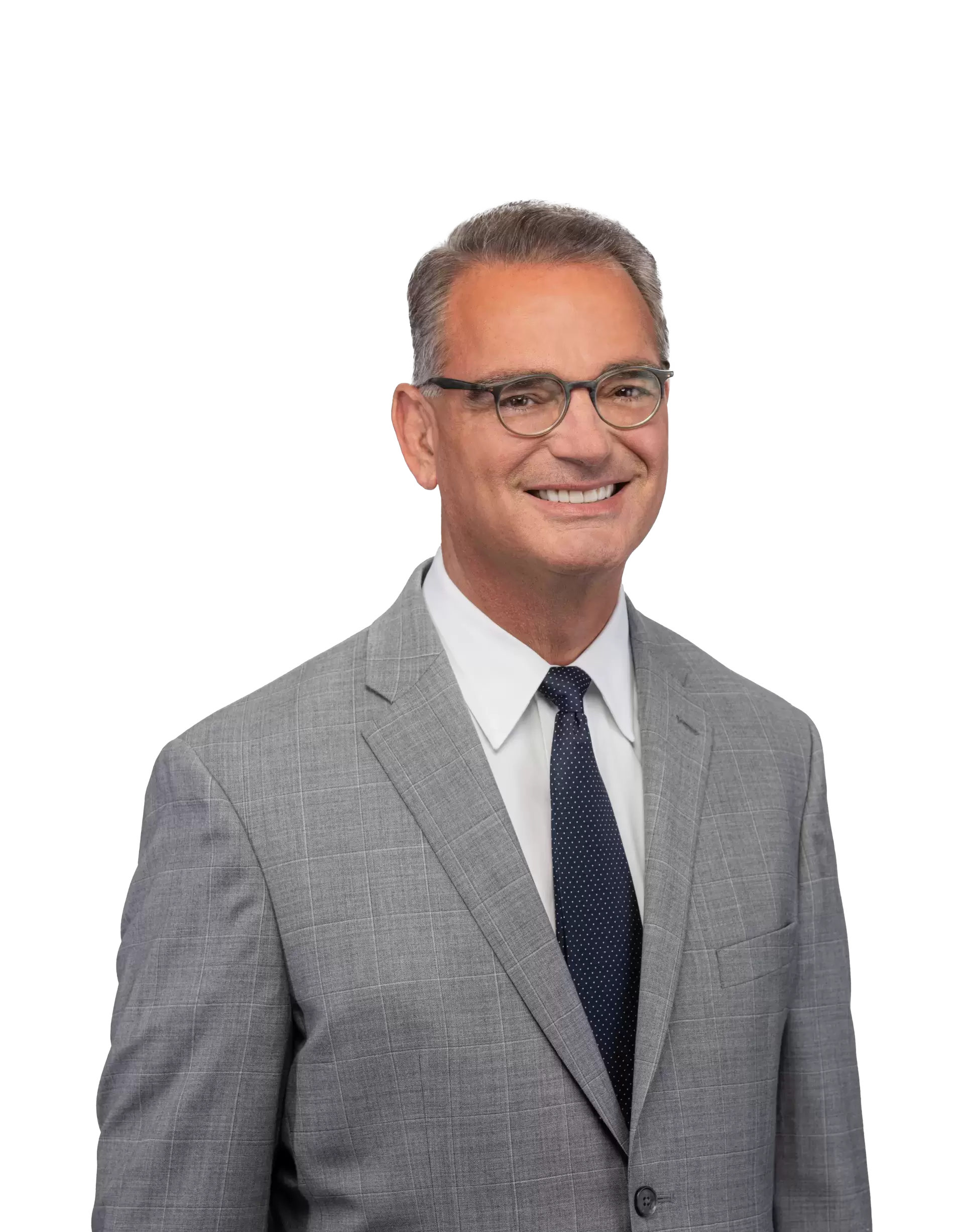 Content checked by the personal injury attorney Ross Cellino. As a family man and a trial attorney, I pride myself on winning cases and serving the community. With over 35 years of experience, I understand the function of a jury, how juries arrive at conclusions, and the role that the jury plays in administering justice. I know how to win cases. You can find us in Manhattan, Buffalo, Melville, Rochester, Brooklyn, The Bronx, Queens and other locations throughout New York.
I really appreciated your determination and efforts on handling my case. You have done an outstanding job, and I am very satisfied with the outcome of the settlement. Thank you so so much John.

Amparo

Mark Kochanowicz is from far the best attorney you can have. Mark treats you like a friend more than a client. He truly cares and go the extra mile for you and your case, contacts you to update you in regards to your case and keep you informed at all times. Mark represented me twice and settled my cases for way more than I expected. I highly recommend Mark Kochanowicz because he is just the best on what he does!!! Thank you Mark!!!!

Maria

Choosing the right attorney to represent you after an accident can make all the difference. This is no cliche. I recently experienced these words to live by first hand. After a tractor trailer rear ended me at high speed in 2017 I retained Allan Silverstein to handle my case. I quickly realized that bringing a lawsuit rapidly snowballs into a mountain of details that can make or break your results. Documents, case histories, doctor visits, bills, and lots of phone calls all need to be accurately kept track of if a successful outcome it to be attained. To complicate matters I reside in New York and the incident took place in New Jersey. Luckily, Allan was licensed in multiple states. I was fortunate to find Allan to handle this matter from the New York area. Armed with an accurate account of the facts Allan went to work on the difficult job of negotiating with the defending insurance company as well as my no fault carrier in order to obtain the best possible outcome for my set of circumstances. In a lawsuit communication is key and and events can be of a timely nature. Allan never failed to return my calls - usually the same day! He fought skillfully and respectfully to get me the best possible settlement. He is easy to deal with and a likeable down to earth guy. He always listened with compassion and respect to my issues. He guided me with objective understanding as well as a realistic analysis of the merits of my case. When we finally settled Allan got me a fair agreement beyond my expectations and negotiated with my doctors to make sure all my bills were paid. It was a great experience having Allan represent me. Quality work in any aspect of life is hard to find. Quality is what I got with Allan Silverstein. I highly recommend him if you find yourself in need of a personal injury attorney.

Theodore

Joe and I just wanted to send you this note thanking you for the professional way you handled our lawsuit. Your kindness was extremely appreciated in a very difficult time. When we found out the people that caused the accident had no insurance, we thought our chances of receiving any settlement was nonexistent. Once we met with you and released you were able to help us our minds were put at ease. Your aggressive manner of handling the case exceeded our expectations. Please feel free to use us as a reference. Thank you so much and best wishes,

Danielle and Joe

Cellino Law and more specifically my attorney, Gregory V. Pajak, Managing Attorney, and as a whole the Cellino Law Firm and its organization. This is by far one of the most professional law firms and attorney I have ever engaged with and retained in my 35 years. The level of professionalism goes beyond words, the care and constant engagement with me as the client was touching. I was never ever just treated as simply a CASE with potentially a significant dollar number attached to my file. I was engaged regularly, Tracey (Ass't) and Greg always made sure to remain constant, as well as consistent in overseeing that my case was handled properly and that it did matter in many ways - ensuring that the end result(s) would be fair and reasonable to my case/injury. The regular follow-up calls were very satisfying, knowing that you're involved in your case matters significantly AND always. One of my main items to recognize Cellino Law and Gregory is that whenever I called, I was able to get through to speak directly to my Lawyer and he would answer any if not all of my questions in a very professional and genuinely caring manner. I always felt cared for and protected legally and more importantly, I was made feel as a human being that was being cared for and always keeping me abreast of all matters connected to the case. There was never a point I felt let down, on the contrary -the level of service was "STELLAR". Greg is the consummate professional, a 'role model', if you will, for what other attorneys should strive to become when dealing with their clients.

Anthony

I highly recommend Cellino Law to anyone involved in a car crash. I worked with Michael Lovecchio, and had a wonderful experience given the circumstances. He was very attentive, and got the best possible outcome I could have wanted.

Susan