What To Do If You're In An Accident With An Amazon Delivery Truck
December 19, 2022
While being involved in a car accident is never easy, things can become a bit more complex when an
Amazon delivery vehicle
is involved. Aside from the damages and possible injuries, you'll have to deal with many challenges.
Crashes with UPS, FedEx, Amazon, and other delivery vehicles are on the rise, as the need for delivery drivers continues to become one of the fastest-growing occupations in the country. So, what do you do if you're involved in an Amazon delivery truck accident with one of America's largest retailers?
After The Amazon Delivery Truck Accident
If you've been involved in an Amazon delivery truck accident, follow the same procedures in a crash involving another passenger vehicle. Here's what you should do:
Check for injuries: Before anything else, check yourself and your passengers for any injuries.
Call 911 to report the crash: Inform the police of the accident location and if there are any injuries on the scene. The police will help to tend to any injured parties and file a police report of the incident on your behalf.
Get the driver's information: Collect the delivery driver's name, employer, the vehicle's license plate, and their insurance information.
Document the scene: Take photos of the scene to help strengthen your claim. Be sure to take photos of any damages to yourself, passengers, your car, and the surrounding areas.
Seek medical treatment: Even if you feel well, it is important to be seen by a medical professional as soon as possible after the accident. Injuries that may not present themselves at the time of the accident can worsen after the adrenaline of the collision dies down.
Contact a personal injury attorney: Before speaking to the insurance companies, talk to a personal injury lawyer who has experience working with car accident victims. An attorney will be able to review your case and protect you from making any mistakes that could jeopardize your compensation amount.
File a claim with Amazon: Report your accident with Amazon by calling the company at 844-311-0406. You are able to receive immediate service at this line 24/7, according to their website.
What Can Cause A Collision With An Amazon Delivery Truck?
A collision with an Amazon delivery truck can happen for a number of different reasons, which can include but are not limited to:
Delivery driver rushing or driving carelessly to meet delivery deadlines
The driver is exhausted, fatigued, or driving without adequate sleep
The driver was operating the vehicle under the influence of drugs or alcohol
Insufficient visibility due to over-packed vehicle
Poor maintenance on the delivery vehicle
Commercial truck drivers must adhere to certain laws regarding drive and rest times, but these rules may not apply to most Amazon drivers. These lack of regulations for Amazon drivers can lead to potentially fatal accidents.
What Are My Legal Options If An Amazon Driver Hits My Car?
If you've been seriously injured in an accident involving an Amazon vehicle, you might wonder whether or not you can pursue legal action against Amazon directly. Although you may think that the drivers are employed directly by Amazon, this is where things may get complicated.
Most drivers that are delivering cargo are often independent contractors hired by Amazon Partner Delivery Services, a division of Amazon Logistics. This means that even though these drivers are operating an Amazon vehicle, they may not be direct employees of Amazon itself. In an accident involving an Amazon vehicle, this can make a huge impact on who you can sue for damages and how you receive compensation for your injuries.
In most cases, you may not be able to file a personal injury lawsuit against Amazon directly for any damages from an Amazon delivery vehicle accident. However, Amazon does require that all contract drivers hired through Amazon Partner Delivery Services carry liability insurance called Amazon Flex that covers up to $1 million in injuries and property damage to any third party involved in the accident.
Like Uber and Lyft accidents, however, the driver must be on the clock during the time of the accident for Amazon Flex insurance to cover the cost of any damages incurred as a result of the accident. If the driver was at fault and off duty at the time of the accident, you will need to file a claim with the driver's personal auto insurance to recover damages.
How An Amazon Delivery Truck Accident Attorney Can Help
Dealing with insurance companies alone is already tough, but adding in the complexity of dealing with a corporate entity's insurance company makes reaching a fair settlement agreement almost impossible. You stand a better chance of receiving fair and just compensation for any injuries you've sustained with the help of a lawyer who has experience working in Amazon delivery truck accidents.
In addition to collecting police and medical reports, your attorney will work on your behalf to negotiate with the insurance companies and collect vital information to your case such as:
Any footage that was taken by the delivery truck itself. Since most Amazon trucks are equipped with surveillance cameras, your attorney can request access to that footage as it pertains to the claim.
Access to the truck's GPS coordinates to determine the time of the accident, braking distance, speed of impact, and more.
Footage that was captured by nearby home security or storefront surveillance that captured video evidence of the accident.
On average, accident victims who secure the assistance of a legal professional receive more compensation for their injuries than if they had pursued the case by themselves.
What Is An Average Settlement For An Amazon Delivery Truck Accident Claim?
The answer to how much you receive from your claim will depend on several factors, since each and every case is unique. The amount of compensation you receive may rely on factors including, but not limited to:
The type of injury you sustained
The permanency of the injury you sustained
If the victim of the accident passed away as a result of the accident
The cost of your medical bills or any costs associated with end-of-life care
Pain and suffering or emotional damage that was incurred due to the accident
Financial loss from lost wages or earning potential of a lost spouse
Your attorney will use medical records, pay stubs, and opinions from hired medical experts to assign a value to your claim. They will then negotiate a fair settlement with the insurance company. If no settlement can be reached, your claim goes to trial where your compensation will be determined by a judge or jury.
Get A Free Consultation With a Amazon Delivery Truck Accident Attorney
Facing a large corporation like Amazon can be intimidating and overwhelming, especially when you add the stress of dealing with bodily injuries and property damage. The knowledgeable and skilled attorneys at Cellino Law are here to help you navigate the process of dealing with the insurance companies and ensure you receive fair compensation. If you've been seriously injured in an Amazon delivery truck accident, don't wait. Call the professionals at Cellino Law today for a free case consultation. Our team is here 24/7 to answer your questions at 800-555-5555.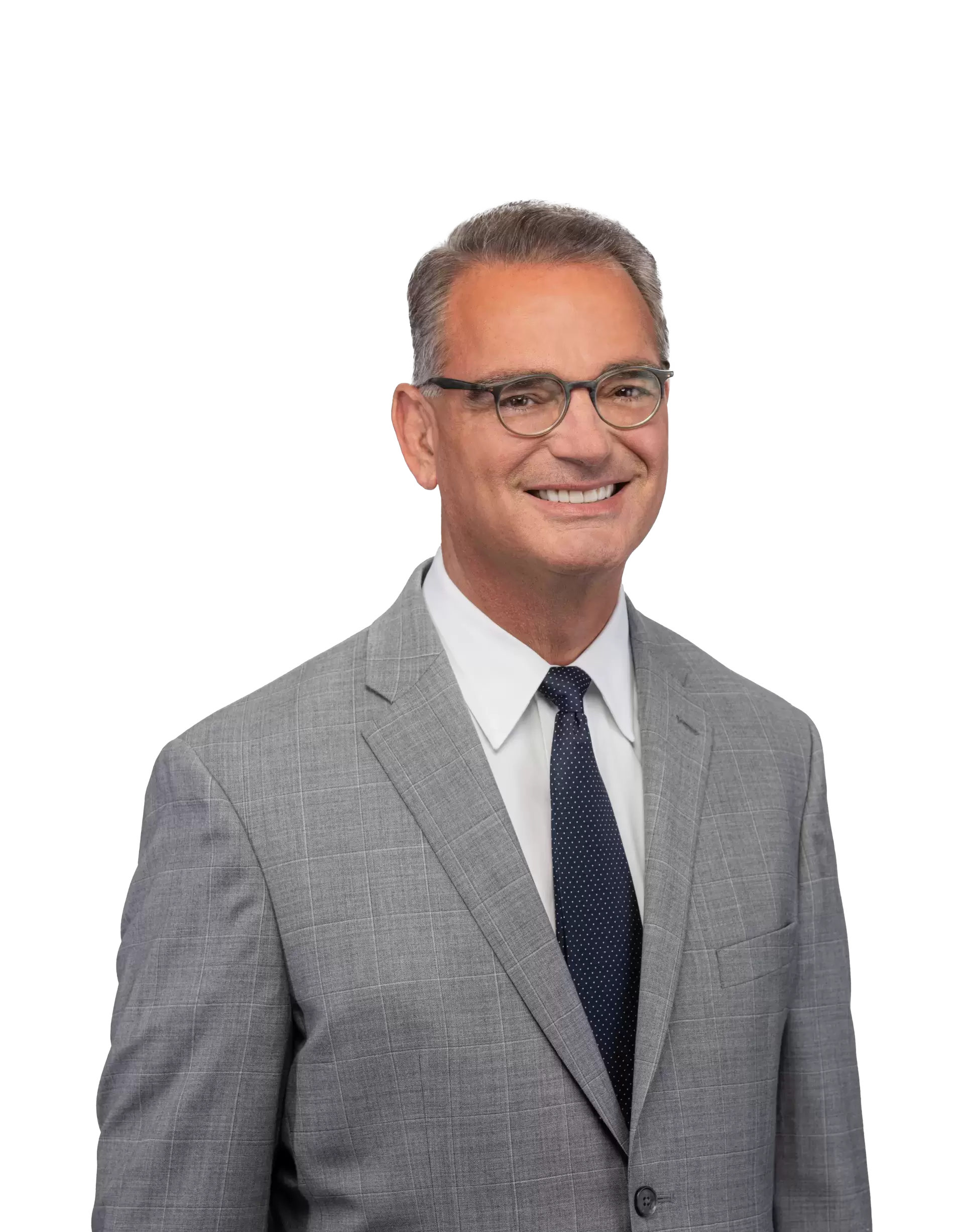 Content checked by the personal injury attorney Ross Cellino. As a family man and a trial attorney, I pride myself on winning cases and serving the community. With over 35 years of experience, I understand the function of a jury, how juries arrive at conclusions, and the role that the jury plays in administering justice. I know how to win cases. You can find us in Manhattan, Buffalo, Melville, Rochester, Brooklyn, The Bronx, Queens and other locations throughout New York.
Cellino Law is an amazing firm with a great team. I worked with Greg Pajak and his assistant, Tracey Falconer. I cannot express enough how dedicated they are. The personal attention I received was excellent; they were always available to help with questions and concerns and put me at ease in the unknown territory I found myself in. I highly recommend them to anyone needing representation. A huge thank you to them for all they accomplished for me!

Liane

Cellino Law and more specifically my attorney, Gregory V. Pajak, Managing Attorney, and as a whole the Cellino Law Firm and its organization. This is by far one of the most professional law firms and attorney I have ever engaged with and retained in my 35 years. The level of professionalism goes beyond words, the care and constant engagement with me as the client was touching. I was never ever just treated as simply a CASE with potentially a significant dollar number attached to my file. I was engaged regularly, Tracey (Ass't) and Greg always made sure to remain constant, as well as consistent in overseeing that my case was handled properly and that it did matter in many ways - ensuring that the end result(s) would be fair and reasonable to my case/injury. The regular follow-up calls were very satisfying, knowing that you're involved in your case matters significantly AND always. One of my main items to recognize Cellino Law and Gregory is that whenever I called, I was able to get through to speak directly to my Lawyer and he would answer any if not all of my questions in a very professional and genuinely caring manner. I always felt cared for and protected legally and more importantly, I was made feel as a human being that was being cared for and always keeping me abreast of all matters connected to the case. There was never a point I felt let down, on the contrary -the level of service was "STELLAR". Greg is the consummate professional, a 'role model', if you will, for what other attorneys should strive to become when dealing with their clients.

Anthony

It was a great pleasure working with you on my lawsuit. You certainly gave 150% of your time and interest in settling my case and for that, I am extremely grateful. Therefore, I want to thank you very much for helping me win my settlement and wish you the very best.

Linda

Thank you for your efforts on my behalf. I am very pleased (and surprised) at the amount of the settlement. We will use the funds to help pay down the debt on the truck we had to purchase after ours was totaled. Thank you again.

Linda

Joe and I just wanted to send you this note thanking you for the professional way you handled our lawsuit. Your kindness was extremely appreciated in a very difficult time. When we found out the people that caused the accident had no insurance, we thought our chances of receiving any settlement was nonexistent. Once we met with you and released you were able to help us our minds were put at ease. Your aggressive manner of handling the case exceeded our expectations. Please feel free to use us as a reference. Thank you so much and best wishes,

Danielle and Joe

Mark Kochanowicz is from far the best attorney you can have. Mark treats you like a friend more than a client. He truly cares and go the extra mile for you and your case, contacts you to update you in regards to your case and keep you informed at all times. Mark represented me twice and settled my cases for way more than I expected. I highly recommend Mark Kochanowicz because he is just the best on what he does!!! Thank you Mark!!!!

Maria