What to Do If You Were Involved in a Crash With a Delivery Vehicle
November 15, 2023
Car accidents are never easy to deal with, especially if you've been involved in a collision with a commercial vehicle. Aside from damage to your vehicle and possible injuries, there will likely be other obstacles to overcome when dealing with a commercial insurance policy.
With the holiday season upon us, there is an abundance of delivery vehicles on the road. Crashes with delivery vehicles like Amazon, DSL, UPS, and FedEx are on the rise as more inexperienced delivery drivers take to the streets.
So, what should you do if you're involved in an accident with a delivery truck?
What Are Common Causes Of Delivery Truck Accidents?
Delivery truck accidents can happen for a number of different reasons. If you or your vehicle was struck by a delivery truck, some causes for the accident could include:
Driver Fatigue:

Long hours on the road can lead to exhaustion, impairing a driver's focus and reaction time.

Distracted Driving:

Distractions such as texting, adjusting navigation systems, or eating while driving can contribute to accidents.

Vehicle Maintenance Issues:

Poorly maintained delivery vehicles may experience mechanical failures, increasing the risk of accidents.

Overloaded Trucks:

Exceeding weight limits can impact a vehicle's stability and braking capabilities.

Inadequate Training:

Insufficient training for delivery drivers may lead to errors in judgment and handling of the vehicle.
Although commercial truck drivers must adhere to certain laws regarding the operation of their vehicle, these rules may not apply to delivery drivers. The lack of regulations for delivery vehicles could lead to potentially fatal accidents.
What To Do After An Accident With A Delivery Truck
If you've been involved in a delivery truck accident, follow the same procedures in a crash involving another passenger vehicle. Here's what you should do:
Check for injuries:

Before anything else, check yourself and your passengers for any injuries.

Call 911 to report the crash:

Inform the police of the accident location and if there are any injuries on the scene. The police will help to tend to any injured parties and file a police report of the incident on your behalf.

Get the driver's information:

Collect the delivery driver's name, employer, the vehicle's license plate, and their insurance information.

Document the scene

: Take photos of the scene to help strengthen your claim. Be sure to take photos of any damages to yourself, passengers, your car, and the surrounding areas.

Seek medical treatment:

Even if you feel well, it is important to be seen by a medical professional as soon as possible after the accident. Injuries that may not present themselves at the time of the accident can worsen after the adrenaline of the collision dies down.

Contact a personal injury attorney:

Before speaking to the insurance companies, talk to a personal injury lawyer who has experience working with car accident victims. An attorney will be able to review your case and

protect you from making any mistakes

that could jeopardize your compensation amount.
Was The Driver An Employee, Contractor or Gig Worker?
Not only is a delivery truck accident case complex in regards to dealing with the commercial vehicle insurance policies, but determining whether or not the driver was employed directly under the delivery company or not could provide additional obstacles.
Employee:

If the driver is a full-time or part-time employee of the delivery company, the company is typically responsible for the damages incurred.

Contracted Delivery Partners:

Third-party delivery partners may have their own insurance policies, which would require you to file an insurance claim through their respective policies.

Gig Worker:

Some delivery companies may opt to hire independent gig workers, whose insurance coverage may vary. In the event of a collision with a gig worker, an insurance claim typically cannot be filed with their own personal auto insurance.
Establishing the driver's status can be crucial in how to proceed when filing an insurance claim for damages.
Filing A Claim For A Delivery Truck Accident
If you've sustained injuries as a result of an accident with a delivery vehicle, you may be unsure of how to proceed when filing a claim. If the driver who struck you was not a direct employee of the delivery company, you may be presented with a new set of obstacles in regards to securing compensation for your damages.
Under New York State law, truck accident victims are entitled to seek compensation via an insurance claim with the at-fault driver's insurance company. Delivery companies and third-party partners will likely carry commercial liability insurance policies, but filing a claim with a commercial insurance company is hardly ever easy. Big insurance companies are notorious for using all of the tricks in the book to deny claims and offer low settlements to victims.
As explained above, gig workers may present a different set of obstacles. If a driver is in an accident while on the clock, his or her personal insurance likely will not cover any of the expenses related to the accident. Most gig drivers are required to carry a commercial insurance policy, which they can obtain through their insurance company or the company that contracted them for work. If the gig worker is found to be at-fault without proper insurance, you may need to turn to your own SUM coverage to pay for the damages incurred.
In either situation, it's best to contact a trusted personal injury attorney for guidance on how to proceed with filing a claim for compensation.
Injured In A Delivery Truck Accident? Call Cellino
If you've been seriously injured in an accident, figuring out the next steps to take can be challenging. Understanding your legal options is important when it comes to seeking compensation for your losses. That's why at Cellino Law, your legal consultation is always free.
Our compassionate and experienced truck accident attorneys will assess your claim, offer legal guidance, and answer your questions every step of the way. To speak to one of our truck accident attorneys, call us any time at 800-555-5555 or complete an online form.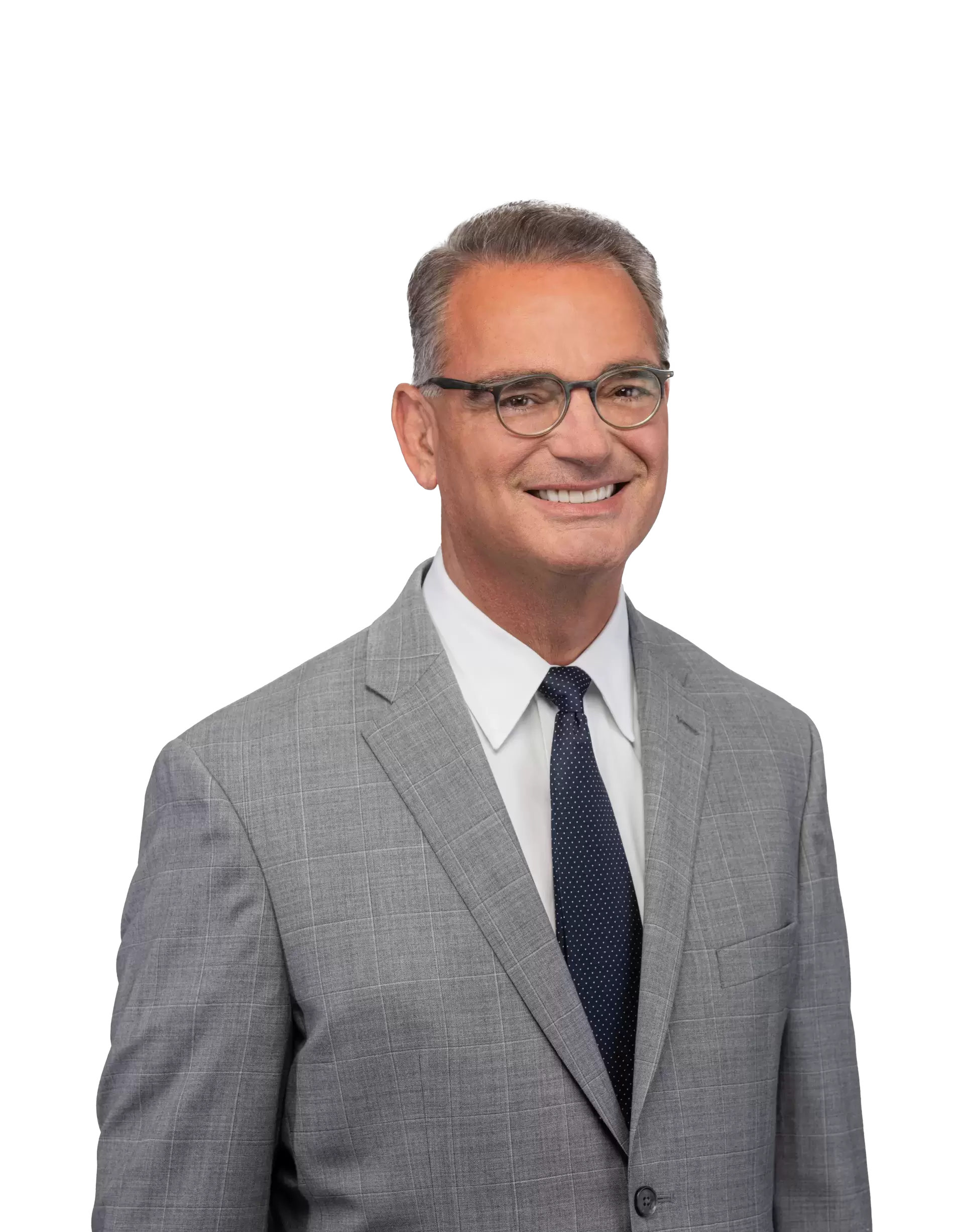 Content checked by the personal injury attorney Ross Cellino. As a family man and a trial attorney, I pride myself on winning cases and serving the community. With over 35 years of experience, I understand the function of a jury, how juries arrive at conclusions, and the role that the jury plays in administering justice. I know how to win cases. You can find us in Manhattan, Buffalo, Melville, Rochester, Brooklyn, The Bronx, Queens and other locations throughout New York.
I am so grateful for your expertise, patience, and perseverance which resulted with such a successful settlement regarding my car accident. I also want to let you know how impressed I was with you and your firm and I won't hesitate to recommend you to anyone who needs assistance from an accident. I truly appreciated your care and professionalism. Thank you again for your kindness and support

Lisa

I am writing to let you know what an outstanding job George Gridelli did for me in my personal injury lawsuit. His professionalism and expertise were evident at our first metting and he and his paralegal Diane D'Andrea took care of me as if I was a friend and not merely a client. They both went above and beyond for me in so many ways that it would be too numerous to list and I am grateful to have had such an exemplary team represent me. When working with George and watching him in court he personified to me what a lawyer is supposed to be - an honest, extremely compentent man who helped guide me through the legal system. I could not have obtained better representation anywhere else at any price. To me that says a lot abut you and your firm's integrity. Thank you again for representing me and for having such stellar individuals working for you! I will continue to recommend your firm.

Carol

I can only say great things about my attorney Allan Silverstein. He is professional, he calls back right away, he keeps me informed, and makes me feel comfortable as this entire ordeal is stressful. I have total confidence in his ability to handle whatever comes his way. He is no nonsense and very good at his job. Thank you Allan... he is a true asset to the team!

Mrs Steward

Now that reality has set in, I want to thank you for all your work and assistance in obtaining my settlement for the pelvic mesh. This money will make my life so much easier in the future. Medicare just isn't sufficient. I know that I will have enough to live on. I truly appreciate of your efforts. Thank you!

Loraine

Joe and I just wanted to send you this note thanking you for the professional way you handled our lawsuit. Your kindness was extremely appreciated in a very difficult time. When we found out the people that caused the accident had no insurance, we thought our chances of receiving any settlement was nonexistent. Once we met with you and released you were able to help us our minds were put at ease. Your aggressive manner of handling the case exceeded our expectations. Please feel free to use us as a reference. Thank you so much and best wishes,

Danielle and Joe

This is to express our gratitude to you and your team in helping us and Stephanie navigate through the legal process following her car accident. We are very satisfied with the outcome and grateful for your hard work and attention to details. We fell confident that with this compensation, Stephanie will be able to move forward with her studies and her life with the ability to care for some of her health needs resulting from the injuries sustained following her car accident. Thank you very much and may God continue to bless your efforts.

Jose & Rose