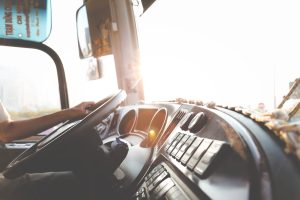 An accident involving a commercial truck is different than an accident with a standard automobile. Since truck drivers are represented by shipping companies, getting fair compensation for damages can be difficult. If you've been involved in such an accident, hiring a truck accident lawyer can drastically improve your odds.
How Do Shipping Companies Protect Their Drivers?
It takes a lot of money to purchase and run a fleet of commercial vehicles, but business owners who do so successfully can count themselves as part of one of the most lucrative and essential industries in the United States. Top shipping companies have access to significant capital, and executives know that risk is simply a part of doing business.
They can afford to keep lawyers on staff, so you can guarantee they'll use every trick in the book to dodge responsibility for an accident.
But nearly all accidents involve human error, and no amount of legal gymnastics can cover up shady or negligent behavior.
Why Do Truck Accidents Happen?
When an accident happens, it's usually because one or more parties were acting irresponsibly. In legal terms, this is called negligence, which is defined as "a failure to behave with the level of care that someone of ordinary prudence would have exercised under the same circumstances."
For a lawyer representing an injured plaintiff, demonstrating negligence is usually broken down into several steps. These include:
Showing that there was a duty of care in the situation in question
Demonstrating that the defendant breached the duty
Proving that the plaintiff suffered damages or injury
Showing that the breach of care directly resulted in the injury or loss
Many types of negligence can cause a truck accident. Here's why a lawyer can help you identify and demonstrate a few of the most common types:
Truckers are known for working busy schedules in less-than-healthy conditions — so much so that they suffer from several serious health problems far more often than the general population. But staying on the road for too long can be dangerous for others too, and the law has strict regulations for maximum driving times.
Unfortunately, some drivers take shortcuts to lengthen their routes or meet otherwise-unattainable quotas. Without legal representation, you might find it difficult or impossible to prove that a driver was exceeding his or her allowable hours, but an attorney knows exactly where to look for proof of this kind of negligence.
Drugs and alcohol can significantly impair motor skills, and truck drivers are strictly forbidden from driving under the influence. Still, some drivers drive intoxicated at the peril of other motorists. When this behavior results in a collision, evidence from police reports, previous arrests, and previous license restrictions are critical, as these can show both on-scene behavior and patterns of behavior.
Improper Licensing
Like private drivers, all commercial vehicle operators are required to keep up-to-date with licenses and certifications. Shipping companies normally keep track of their employees' licenses, but they sometimes allow drivers to keep driving during gaps in licensing. This is unsafe and negligent, and it can help you show that you were not to blame for your accident.
Rushed operators sometimes speed up to reach their destinations or daily goals sooner. This is a breach of care. Speeding laws exist because accidents are more likely at high speeds, and collisions at high speeds are more likely to result in serious injuries.
Commercial vehicle operators are usually well versed in the speed limits on their routes, so choosing to speed anyway shows an intentional breach of care. An attorney can help you gather evidence from police reports, site cameras, and other sources.
People stray their attention while driving, no matter how dangerous it may be. Some talk on the phone or even text, and others reach into rear compartments or fidget GPS electronics. Sometimes, trucking culture encourages distractions, and hurried operators occasionally eat and drink behind the wheel.
Such behaviors increase the risk of an accident, but they can be virtually impossible to prove without legal support. A lawyer can draw from on-scene reports and other evidence to create a compelling case for distraction.
Sometimes, drivers aren't directly at fault for commercial collisions. Critical components of a truck, such as connectors or brakes, must be routinely checked. Defective, overly worn, or broken components can cause catastrophic failures, resulting in injuries and even death. Faulty parts aren't especially common causes of accidents, but they are serious oversights that demonstrate clear negligence.
Road hazards, such as potholes, leftover construction equipment, and uncleared debris, can cause accidents. If a road hazard was a factor in your collision, and neither you nor the truck driver you collided with is clearly at fault, you may be able to sue a city or municipal roadway authority.
How Can a Truck Accident Lawyer Make Your Life Easier?
According to most studies, truck drivers are responsible for accidents around 44% of the time, but the operators of other vehicles usually sustain far more frequent and far more severe injuries.
If you've been in an accident with a commercial vehicle, you likely feel overwhelmed dealing with recovery and insurance companies all at once. This is often too much for even the luckiest accident victims, so having a good lawyer is a virtual necessity, as they can:
Take Over Negotiations
Insurance representatives sometimes try to determine whether you were at fault without telling you. If you're afraid that you'll unintentionally implicate yourself, you're right to. Even if you live in New York or another no-fault state, any statements you make can work against you in the long run. A lawyer knows exactly how to go about such conversations.
When a shipping company offers you a settlement for your damages, you may feel tempted to sign, just to rid yourself of the hassle of dealing with insurance. This is a mistake! A lawyer can tell you whether your settlement offer is fair or not, and, in most cases, negotiate for a higher one.
Explore Documents
Sifting through medical files, driver records, and parts maintenance documents is time-consuming and requires special know-how. An attorney working in accident law can find inconsistencies and oversights that most readers would miss.
Make a Case For Non-Financial Compensation
Serious accidents can be traumatic, life-changing events. Though courts are less likely to acknowledge emotional, or non-financial, damages than traditional, monetary ones, you may have a good case for receiving non-financial compensation if you've experienced a significant change in your personal routine or ability to enjoy life.
Arguments for non-financial compensation are usually strongest when presented by a legal team. Though your representatives aren't impartial, they can lend credibility to claims you've made by providing medical evidence, expert statements, and other documents.
When Should You Call a Lawyer?
If you've suffered a serious injury in a commercial vehicle accident, a lawyer can help you determine whether you're entitled to compensation. If your injury and situation meet New York State's criteria for a lawsuit, our legal team can help you get back to what's really important — recovering your health and restoring your life to what it was. At Cellino Law, we've represented New York injury victims for over 60 years. Contact us online today for a free consultation.
I just want to let you know that I did receive my settlement check. More importantly, I want to thank you again for all you did for both me and my family. I could not be more pleased with my experience at Cellino Law. From the moment I first spoke with you I felt comfortable - you took a sincere interest in my case, clearly explained the process and effected a quick settlement. From this day forward, when someone asks if I can recommend a good lawyer I will, without hesitation, say "Cellino Law". Thanks again.

Walter

Joe and I just wanted to send you this note thanking you for the professional way you handled our lawsuit. Your kindness was extremely appreciated in a very difficult time. When we found out the people that caused the accident had no insurance, we thought our chances of receiving any settlement was nonexistent. Once we met with you and released you were able to help us our minds were put at ease. Your aggressive manner of handling the case exceeded our expectations. Please feel free to use us as a reference. Thank you so much and best wishes,

Danielle and Joe

I highly recommend Cellino Law to anyone involved in a car crash. I worked with Michael Lovecchio, and had a wonderful experience given the circumstances. He was very attentive, and got the best possible outcome I could have wanted.

Susan

I really appreciated your determination and efforts on handling my case. You have done an outstanding job, and I am very satisfied with the outcome of the settlement. Thank you so so much John.

Amparo

I can only say great things about my attorney Allan Silverstein. He is professional, he calls back right away, he keeps me informed, and makes me feel comfortable as this entire ordeal is stressful. I have total confidence in his ability to handle whatever comes his way. He is no nonsense and very good at his job. Thank you Allan... he is a true asset to the team!

Mrs Steward

Now that reality has set in, I want to thank you for all your work and assistance in obtaining my settlement for the pelvic mesh. This money will make my life so much easier in the future. Medicare just isn't sufficient. I know that I will have enough to live on. I truly appreciate of your efforts. Thank you!

Loraine