The Psychology Behind Distracted Driving: Why Can't We Put Down Our Phones?
September 18, 2023
Distracted driving is a hazardous behavior that can lead to someone not paying attention to the road and crashing into another driver. Without a complete focus on driving safely, a driver can make an error that can expose others to significant car accident injury risk.
One of the most common types of distracted driving is using a cell phone behind the wheel. All drivers know the dangers of using a phone while driving, as texting while driving is illegal in 48 states. However, many still do it and distract themselves from driving safely.
Using a phone while driving is an impulsive choice by drivers seeking to stay connected to their friends and family through texting, calling, and social media. People use their phones while driving to keep up-to-date on important social and business information, to receive a dopamine boost in the brain, and because they feel they are good enough drivers to handle both.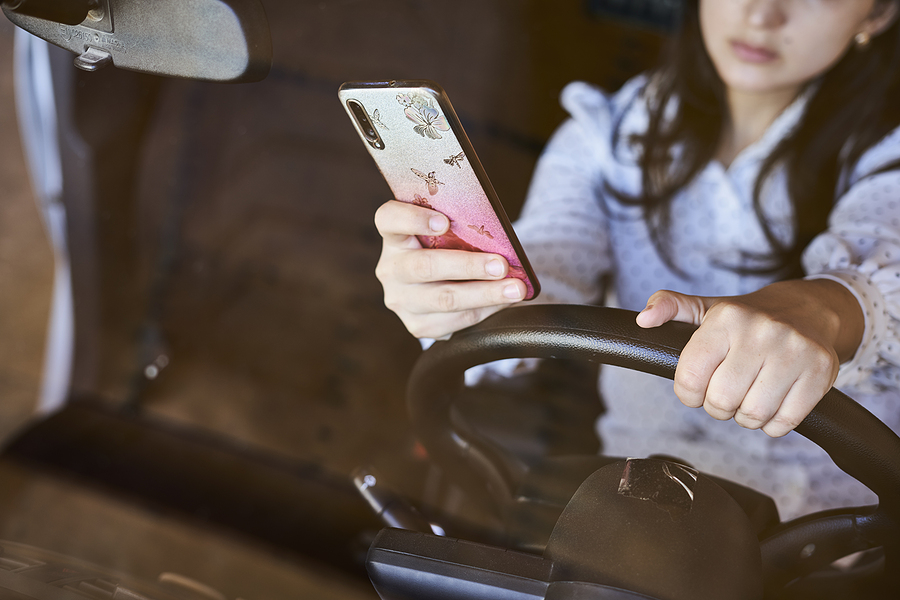 What Makes Distracted Driving So Dangerous?
Car accidents result from negligent driving behavior from drivers that includes reckless behavior like speeding, drunk driving, and running red lights. The most common car accident cause in the United States is distracted driving, which is when the driver focuses on something other than driving.
According to the National Highway Traffic Safety Administration (NHTSA), 3,522 people died from distracted driving accidents in 2021. Focusing more on something other than driving, such as eating and drinking, putting on makeup, or having a conversation with someone in the car, can obscure attention away from obstacles, traffic control signals, and other drivers.
While focusing on something other than driving, a driver can lose control of their vehicle and cause a car accident. Their negligence in failing to focus on driving safely can lead to severe car accident injuries, including traumatic brain injuries (TBIs), broken bones, and facial injuries.
The Dangers of Using a Phone While Driving
There are four common types of distractions that can lead to a car accident: auditory, visual, cognitive, and manual. Using a phone while driving can encompass all four, as a driver may be more focused on hearing someone on the phone, using their hands to text, looking down at their phone, and worried about what they're saying to someone else than the road.
According to the National Security Council (NSC), the use of handheld electronic devices while driving has increased exponentially over the past decade. A recent survey found that about 80% of Americans admit to using their cell phone while driving at one point.
Texting while driving causes significant distractions to drivers, so much so that 48 states have made it illegal. Drivers can take their eyes off the road and miss another vehicle in front of them, leading to a rear-end car accident. Car accident victims struck by a driver using a cell phone can experience significant car accident injuries and suffer economic and non-economic damages.
Drivers Use Their Phones to Keep Up-to-Date on Important Information
According to a study published in the National Library of Medicine, using a phone while driving is an impulsive decision. People are more likely to use their phone while driving when they exhibit "the tendency to act impulsively when experiencing negative affect."
One reason why people can experience the impulse to use their phones while driving is when they feel the need to connect with others. Phones allow for instant communication for people across the world. While that can help keep in contact with long-distance friends and family, it can also have an addictive quality.
People can feel that they are missing out when they aren't on social media or texting in their group chats. Rather than wait an hour or so for their commute to end, they may use their phones to stay up-to-date with what's happening with their job, family, or friend group.
Texting and Using Social Media Releases a Dopamine Boost in the Brain
Another reason people may use their phones while driving despite the known dangers is the dopamine release caused by the action. Many scientific studies have delved into the positive psychological affirmation caused by using your phone for texting, calling, or social media.
After a good interaction using the phone, the brain can experience a small chemical change called a dopamine boost, which is a positive, intense feeling of reward. It can have a similar effect on the brain as using a drug, as it can cause a chemical change that obscures danger.
Despite knowing using a phone while driving is dangerous, many drivers do it because of the high they can receive from a positive interaction. However, the positive chemical response does not obscure the fact that distracted driving can cause a catastrophic car accident.
Many Drivers May Overestimate Their Driving Ability
The human brain can deceive people into believing they can accomplish something they cannot. This can be a good thing in some cases, as it drives people to try to accomplish great things that seem unlikely. However, in the case of using a phone while driving, this self-deception can result in car accident damages.
A study by cognitive neuroscientist David Strayer took a look at the human brain's capacity to focus on multiple tasks. While the brain may trick someone into thinking they can multi-task, only about 2.5% of people can do so successfully.
When driving, the brain may trick someone into thinking they can use their phone at the same time. Their overconfidence in believing they can accomplish this can lead to distracted driving. Common mistakes that can result include speeding, missing a vehicle, switching lanes, and running a stop sign or red light.
Contact Cellino Law for Help With Your Distracted Driving Accident Claim
The car accident lawyers at Cellino Law can help you following a car accident with a distracted driver. They have decades of experience helping car accident victims hold at-fault parties accountable for causing damages, such as medical bills, lost wages, and pain and suffering.
Our car accident lawyers know the dangers presented by distracted driving. Drivers using their phones while driving expose others to unnecessary risk and can be liable for car accident damages. Contact Cellino Law today for a free distracted car accident consultation by calling us at (800) 555-5555 or leaving a message on our online contact page.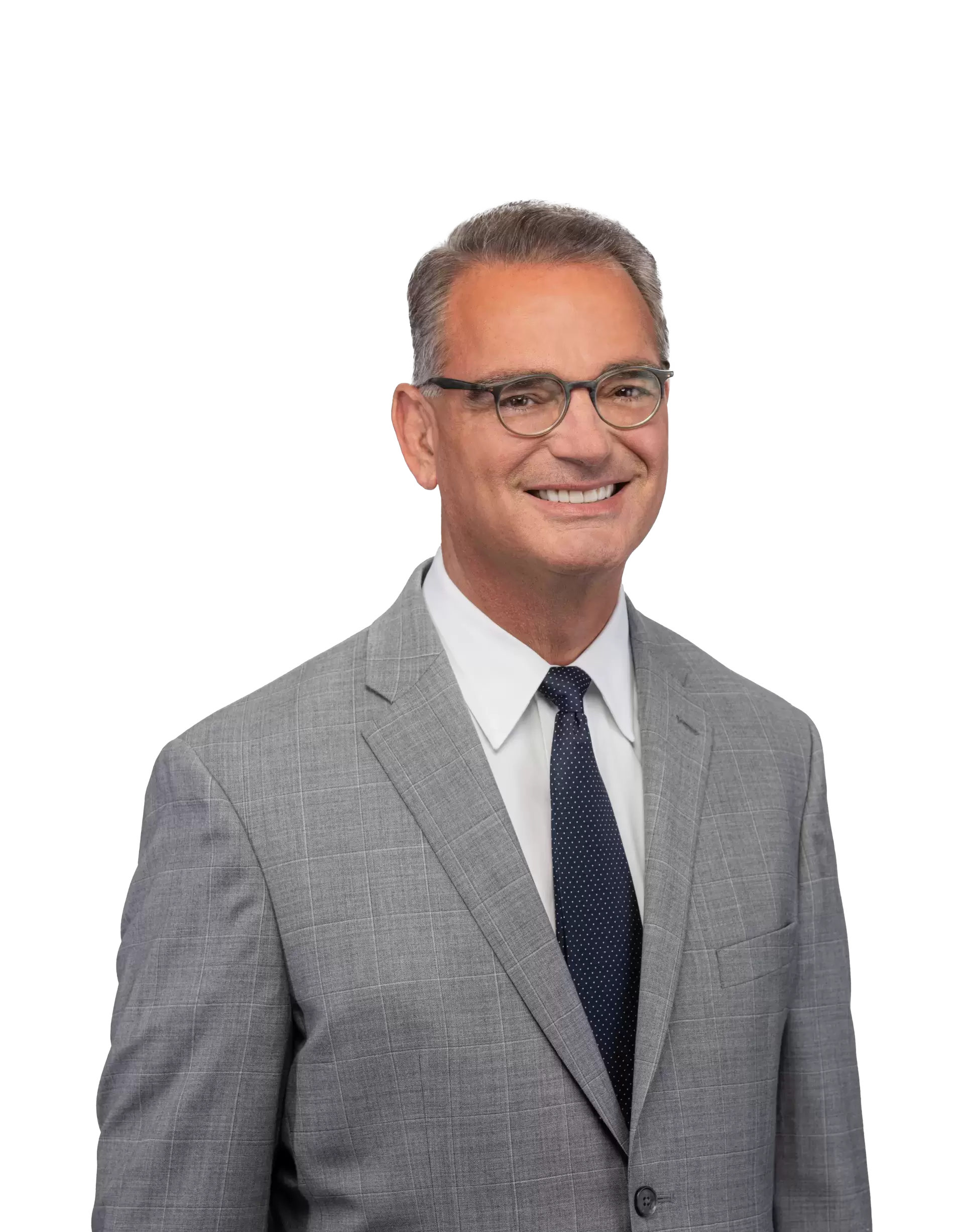 Content checked by the personal injury attorney Ross Cellino. As a family man and a trial attorney, I pride myself on winning cases and serving the community. With over 35 years of experience, I understand the function of a jury, how juries arrive at conclusions, and the role that the jury plays in administering justice. I know how to win cases. You can find us in Manhattan, Buffalo, Melville, Rochester, Brooklyn, The Bronx, Queens and other locations throughout New York.
I really appreciated your determination and efforts on handling my case. You have done an outstanding job, and I am very satisfied with the outcome of the settlement. Thank you so so much John.

Amparo

Cellino Law and more specifically my attorney, Gregory V. Pajak, Managing Attorney, and as a whole the Cellino Law Firm and its organization. This is by far one of the most professional law firms and attorney I have ever engaged with and retained in my 35 years. The level of professionalism goes beyond words, the care and constant engagement with me as the client was touching. I was never ever just treated as simply a CASE with potentially a significant dollar number attached to my file. I was engaged regularly, Tracey (Ass't) and Greg always made sure to remain constant, as well as consistent in overseeing that my case was handled properly and that it did matter in many ways - ensuring that the end result(s) would be fair and reasonable to my case/injury. The regular follow-up calls were very satisfying, knowing that you're involved in your case matters significantly AND always. One of my main items to recognize Cellino Law and Gregory is that whenever I called, I was able to get through to speak directly to my Lawyer and he would answer any if not all of my questions in a very professional and genuinely caring manner. I always felt cared for and protected legally and more importantly, I was made feel as a human being that was being cared for and always keeping me abreast of all matters connected to the case. There was never a point I felt let down, on the contrary -the level of service was "STELLAR". Greg is the consummate professional, a 'role model', if you will, for what other attorneys should strive to become when dealing with their clients.

Anthony

Choosing the right attorney to represent you after an accident can make all the difference. This is no cliche. I recently experienced these words to live by first hand. After a tractor trailer rear ended me at high speed in 2017 I retained Allan Silverstein to handle my case. I quickly realized that bringing a lawsuit rapidly snowballs into a mountain of details that can make or break your results. Documents, case histories, doctor visits, bills, and lots of phone calls all need to be accurately kept track of if a successful outcome it to be attained. To complicate matters I reside in New York and the incident took place in New Jersey. Luckily, Allan was licensed in multiple states. I was fortunate to find Allan to handle this matter from the New York area. Armed with an accurate account of the facts Allan went to work on the difficult job of negotiating with the defending insurance company as well as my no fault carrier in order to obtain the best possible outcome for my set of circumstances. In a lawsuit communication is key and and events can be of a timely nature. Allan never failed to return my calls - usually the same day! He fought skillfully and respectfully to get me the best possible settlement. He is easy to deal with and a likeable down to earth guy. He always listened with compassion and respect to my issues. He guided me with objective understanding as well as a realistic analysis of the merits of my case. When we finally settled Allan got me a fair agreement beyond my expectations and negotiated with my doctors to make sure all my bills were paid. It was a great experience having Allan represent me. Quality work in any aspect of life is hard to find. Quality is what I got with Allan Silverstein. I highly recommend him if you find yourself in need of a personal injury attorney.

Theodore

I highly recommend Cellino Law to anyone involved in a car crash. I worked with Michael Lovecchio, and had a wonderful experience given the circumstances. He was very attentive, and got the best possible outcome I could have wanted.

Susan

I am writing this letter to say how much I appreciate your services pertaining to my case. Your injury attorney took a hands-on approach and left me fully informed at all times as to where my case was going as well as how much ground we had to cover; leaving the final decisions in my hands but making sure that I knew all of the risks involved in the choices. I have dealt with a few law firms in my life on various different cases and this is the first time that I never had to call and/or track down my lawyer… because of this, I have and will continue to recommend Cellino Law to my friends and associates.

Denise

I can only say great things about my attorney Allan Silverstein. He is professional, he calls back right away, he keeps me informed, and makes me feel comfortable as this entire ordeal is stressful. I have total confidence in his ability to handle whatever comes his way. He is no nonsense and very good at his job. Thank you Allan... he is a true asset to the team!

Mrs Steward