How to Protect Yourself from Intersection Accidents in New York
September 20, 2023
Intersections are some of the most dangerous places for New York drivers, as there are multiple motor vehicles, pedestrians, and bicyclists all trying to pass through. Drivers who do not pay close enough attention, drive recklessly, or lose control of their vehicle can experience significant intersection accidents that lead to severe injuries.
Drivers who approach an intersection must stay aware of the dangers presented by these locations. New York drivers can protect themselves from intersection accidents by approaching the intersection slowly, obeying road rules, paying attention to traffic control signals, and yielding to drivers and pedestrians the right-of-way.]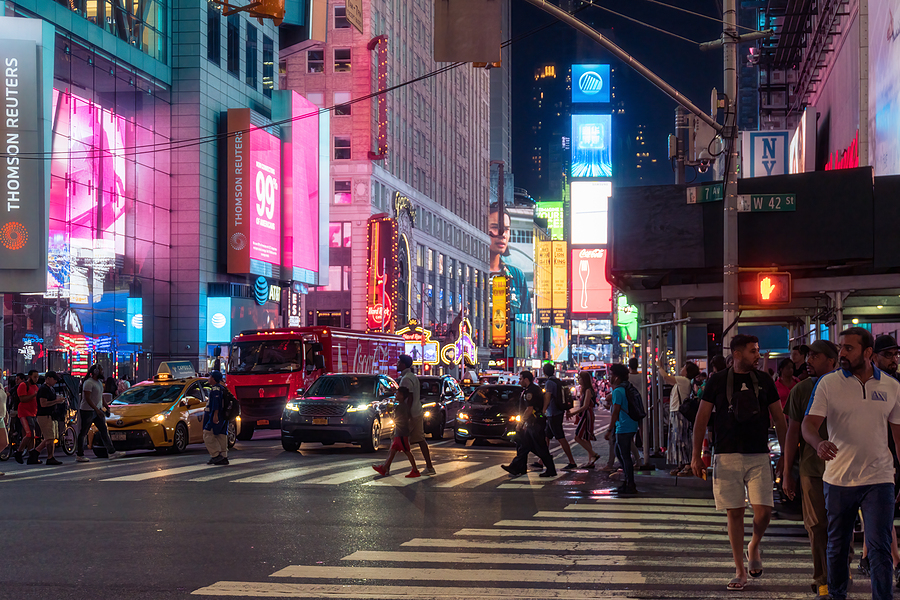 Common Causes of New York Intersection Accidents
New York car accidents commonly occur at intersections where up to four lanes of traffic try to advance through simultaneously. According to the Federal Highway Administration, about 50% of fatal and severe car accidents happen at intersections.
While there are traffic control signals to modulate traffic, some drivers may make mistakes behind the wheel that can cause car accidents at intersections. A driver failing to stop at a red light, driving too fast, or failing to observe right-of-way can cause a sideswipe, T-bone, head-on, or rear-end collision.
The following are the negligent driving behaviors that can cause a car accident at a New York intersection:
Only Advance Through a New York Intersection When You Have the Right-of-Way
New York drivers must carefully approach intersections to avoid accidents that can lead to severe car accident injuries. Rather than going full speed through an intersection, drivers should slow down and approach busy intersections cautiously.
New York intersections are controlled by traffic lights that can stop specific lanes to allow others to continue their commute through the intersection. New York drivers should only advance through an intersection when they have the right of way.
When drivers have a green light, they can drive straight through the intersection safely. If a New York driver wants to turn and has the right-of-way, they can. However, it's important to check for other drivers or pedestrians crossing the street before making a turn.
Stop and Yield to Other Drivers When You Are at a Red Light
When approaching a New York intersection, drivers will sometimes reach a red light. This means that they cannot continue through the intersection and must wait for the traffic light to turn green before continuing with their commute.
Some reckless New York drivers in a rush to their location will fail to stop when they reach a red light, assuming they can make it if they go fast enough. This dangerous behavior can lead to serious injuries from a catastrophic accident, as vehicles can come from unexpected places and crash into the driver recklessly driving through a red light.
New York drivers at a red light should stop and yield the right-of-way to those drivers with a green light. When their light turns green, they should carefully speed up their vehicle to the legal limit and safely drive through the intersection.
Avoiding a New York Intersection Accident With Pedestrians and Bicyclists
Part of what makes driving through an intersection difficult is the pedestrians and bicyclists using the crosswalk. While a driver may focus on other cars and the traffic light in front of them, they also must be aware of signs that allow pedestrians and bicyclists to cross the street.
New York drivers must yield the right-of-way to pedestrians crossing the street, as advancing through an intersection with a crossing pedestrian can lead to a catastrophic accident. Pay attention to pedestrians and bicyclists before crossing an intersection to avoid causing serious injuries.
How Should New York Drivers Approach an Uncontrolled Intersection?
An uncontrolled intersection does not have traffic control signals to modulate traffic and determine the right-of-way. Two or more drivers may approach an uncontrolled intersection and not know who should go first to avoid an intersection accident.
First, a driver must be extremely cautious when approaching an uncontrolled intersection. Slow down and assess the situation before making any rash movements. In most cases, the driver who approaches the uncontrolled intersection first has the right-of-way.
According to the New York Department of Motor Vehicles (DMV), the driver on the left must always yield the right-of-way to the driver on the right. When turning left, a driver must yield the right-of-way even if they arrived at the intersection first.
Should You Hire a New York Car Accident Lawyer?
If you suffered a New York intersection accident, you could file a car accident claim to pursue compensation for car accident damages. Some damages you could suffer from a traumatic intersection accident include medical bills, lost wages, and loss of enjoyment of life.
Hiring a car accident lawyer with New York litigation experience is vital, as they will know the laws that can affect your claim. They also will have experience handling car accident claims in New York and will understand your best path for recovering fair compensatory damages.
A New York car accident attorney can help calculate your damages, determine the liable party, collect evidence, interview expert witnesses, and negotiate a fair settlement. Your best chance for recovering fair compensation for damages is with the help of an experienced New York car accident attorney.
Contact Cellino Law for Help With Your New York Intersection Accident Claim
The New York car accident lawyers at Cellino Law have decades of experience helping those struck by other drivers at intersections. We understand how reckless drivers who run red lights, fail to observe the right-of-way and speed through intersections can cause significant injuries and damages.
Our car accident lawyers offer free consultations to New York car accident victims to show how we can help recover compensation for economic and non-economic damages. Contact Cellino Law today for a free car accident consultation by calling us at (800) 555-5555 or leaving a message on our online contact page.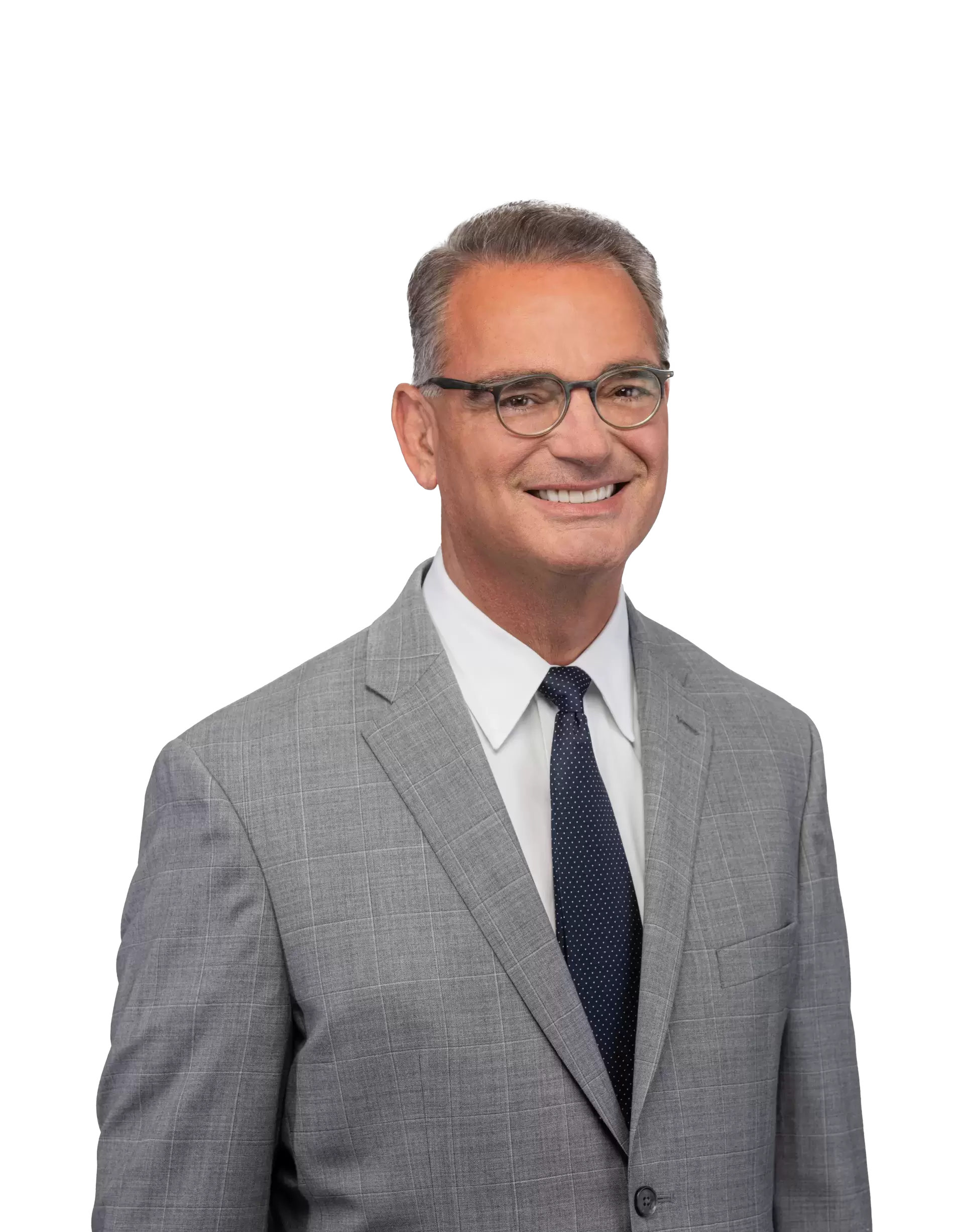 Content checked by the personal injury attorney Ross Cellino. As a family man and a trial attorney, I pride myself on winning cases and serving the community. With over 35 years of experience, I understand the function of a jury, how juries arrive at conclusions, and the role that the jury plays in administering justice. I know how to win cases. You can find us in Manhattan, Buffalo, Melville, Rochester, Brooklyn, The Bronx, Queens and other locations throughout New York.
I really just wanted to say thank you so much for taking my case, answering all my questions, and mostly for being very patient with me. I feel that without you and Roza I would not have been able to get anything at all. I hope to never need a lawyer again, but if I do I will definitely want you both working for me. Again thank your for you hard work, time and patience.

Veola

This is to express our gratitude to you and your team in helping us and Stephanie navigate through the legal process following her car accident. We are very satisfied with the outcome and grateful for your hard work and attention to details. We fell confident that with this compensation, Stephanie will be able to move forward with her studies and her life with the ability to care for some of her health needs resulting from the injuries sustained following her car accident. Thank you very much and may God continue to bless your efforts.

Jose & Rose

I highly recommend Cellino Law to anyone involved in a car crash. I worked with Michael Lovecchio, and had a wonderful experience given the circumstances. He was very attentive, and got the best possible outcome I could have wanted.

Susan

Thank you for your efforts on my behalf. I am very pleased (and surprised) at the amount of the settlement. We will use the funds to help pay down the debt on the truck we had to purchase after ours was totaled. Thank you again.

Linda

Now that reality has set in, I want to thank you for all your work and assistance in obtaining my settlement for the pelvic mesh. This money will make my life so much easier in the future. Medicare just isn't sufficient. I know that I will have enough to live on. I truly appreciate of your efforts. Thank you!

Loraine

I am writing to let you know what an outstanding job George Gridelli did for me in my personal injury lawsuit. His professionalism and expertise were evident at our first metting and he and his paralegal Diane D'Andrea took care of me as if I was a friend and not merely a client. They both went above and beyond for me in so many ways that it would be too numerous to list and I am grateful to have had such an exemplary team represent me. When working with George and watching him in court he personified to me what a lawyer is supposed to be - an honest, extremely compentent man who helped guide me through the legal system. I could not have obtained better representation anywhere else at any price. To me that says a lot abut you and your firm's integrity. Thank you again for representing me and for having such stellar individuals working for you! I will continue to recommend your firm.

Carol