Intersections Commonly Cause Car Accidents
May 20, 2023
Intersections are dangerous places for drivers because negligent drivers can cause car accidents through distracted driving, running red lights, and failing to yield the right-of-way. These driving locations can include four lanes of traffic, with multiple traffic signals controlling the flow of traffic. A driver losing focus for a second at an intersection can lead to them making an ill-advised move that can cause a car accident.
Car accidents at intersections can expose more than two drivers to impact, as a high-speed collision can cause a car to smash into others. Intersection car accidents are catastrophic incidents that can result in victims suffering severe injuries like traumatic brain injuries (TBIs), knee ligament tears, and facial injuries.
An experienced New York car accident lawyer can help intersection car accident victims recover compensation to pay for damages caused by a negligent driver at an intersection.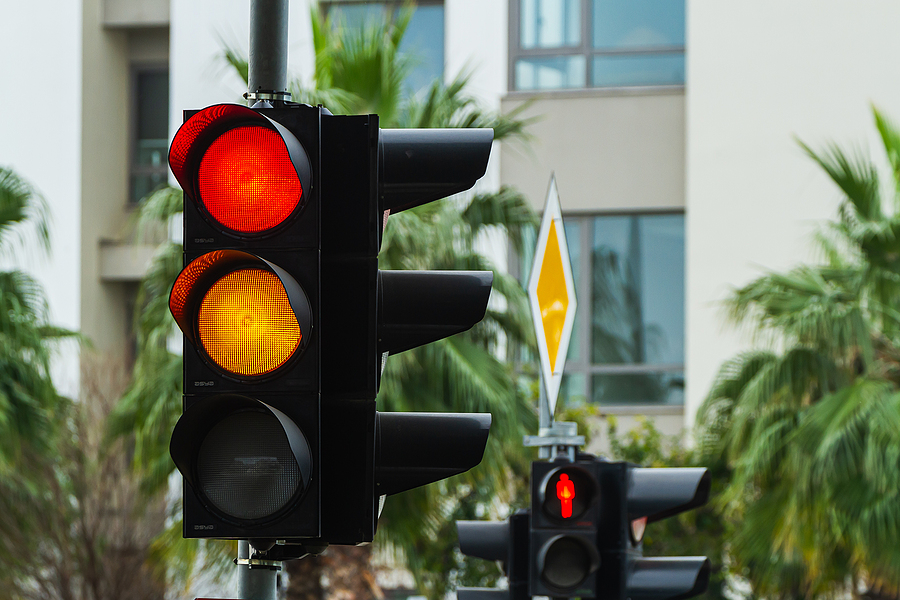 Negligent Driving Behavior at Intersections Can Cause Car Accidents
Car accidents commonly occur at intersections when a driver does not observe the rules of the road. Negligent driving behavior like distracted, drowsy, aggressive, reckless, and drunk driving can lead to intersection car accidents. A driver may run a red light, fail to observe right-of-way or turn right on red, causing a dangerous intersection car accident in the process.
According to the National Highway Traffic Safety Administration (NHTSA), about one-quarter of the yearly United States traffic accident fatalities and half of the traffic accident injuries happen at intersections. Drivers not driving safely and cautiously through these intersections can expose themselves, other drivers, pedestrians, and bicyclists to significant health risks.
Running Red Lights at Intersections Can Cause Car Accidents
One of the ways a driver can cause an intersection accident is by running a red light. The traffic control signals at intersections are meant to signal drivers when it is safe to advance through the intersection. There are multiple lanes of traffic trying to continue with their commute, but they cannot all go at the same time.
When a lane has a red light, it signals that another lane has its turn to continue with its commute. A driver that ignores the red light and blows through it because of distractions, speeding, or recklessness can expose cars with a green light to car accident risk.
A driver that speeds through a red light at an intersection can cause a T-bone accident as they strike the side of a vehicle passing through the intersection. Depending on where they strike the car, it might spin out and crash into other vehicles, light poles, or traffic control signals. Negligent drivers that run red lights at intersections can expose others to car accidents and severe injury risks.
Car Accidents Caused by Turning Right on Red
Intersection accidents can also result from a driver turning right on red before coming to a complete stop. It's legal in New York State (but not in New York City) to turn right at a red light, as long as the driver comes to a stop and yields to traffic before turning right. There could be cars, pedestrians, or bicyclists in a way that can prevent a safe right turn at a red light.
The driver attempting the turn must wait for the path to clear up before they make the right turn on red. Failing to do so can lead to an intersection car accident.
Without stopping to check the path, the driver may turn right into another car. A head-on collision with another vehicle during a turn can expose the driver and their passengers to significant injury risk. A direct collision can cause facial, chest, and knee injuries that can require expensive medical treatments, so the negligent driver could be held liable.
Failing to Yield the Right of Way Can Lead to a Car Accident
The right-of-way is when another driver has the right to drive through an intersection first. Failing to yield the right-of-way is when a driver decides to cut off another driver and go first, even when another driver has the right-of-way.
This can occur when a driver fails to stop at a red light, cuts off another driver, passes another vehicle on the shoulder of the road, or turns left onto oncoming traffic. Failing to yield right-of-way can break the code of trust drivers must obey on the road and can expose drivers, passengers, pedestrians, and bicyclists to harm.
Pedestrians and Bicyclists at Risk of an Intersection Accident
A driver that does not drive safely at an intersection can also cause pedestrian and bicycle accidents. A red light at an intersection can stop traffic for other lanes of traffic to advance and let pedestrians and bicyclists cross the street. When they have a walk signal, drivers should not drive through the crosswalk.
Failing to stop and allow them to cross the street can lead to a driver striking a pedestrian or bicyclist. Without the protection a car can provide, the pedestrian or bicyclist can receive blunt force trauma that can cause a disabling injury. The driver that caused the intersection pedestrian or bicycle accident can be held liable for damages in an intersection accident claim because their negligent driving behavior led to the accident.

How Can a Car Accident Lawyer Help You Recover Compensation for an Intersection Accident?
After a car accident, you may wonder whether you need to hire a car accident lawyer. While you could handle the car accident claim process independently, a car accident lawyer has the experience that can help to maximize your chances of recovering compensation for car accident damages. They will know what paperwork to sign, which steps can help with the process, and offer advice on how to proceed with your claim.
An important element of the car accident claim process is settlement negotiations with the at-fault party's insurance company. You can recover compensation for damages not covered by your insurance through this settlement, but their insurer will likely try to limit your settlement to keep their profits up. An experienced car accident lawyer will have negotiated many settlements, know what tactics the at-fault party's insurer will use, and can prepare strategies to mitigate their attempts to lower your settlement.
Contact Cellino Law for Help With Your Intersection Accident Claim
At Cellino Law, our intersection accident lawyers have experience helping victims across New York earn fair compensation for damages. Our highly proficient and experienced car accident lawyers have a proven track record of earning fair compensation for our clients.
We can collaborate with you to craft a personalized legal counsel plan to help hold the at-fault party accountable for causing the intersection accident. Contact Cellino Law today for a free intersection accident consultation by calling us at 800-555-5555 or leaving a message on our online contact page.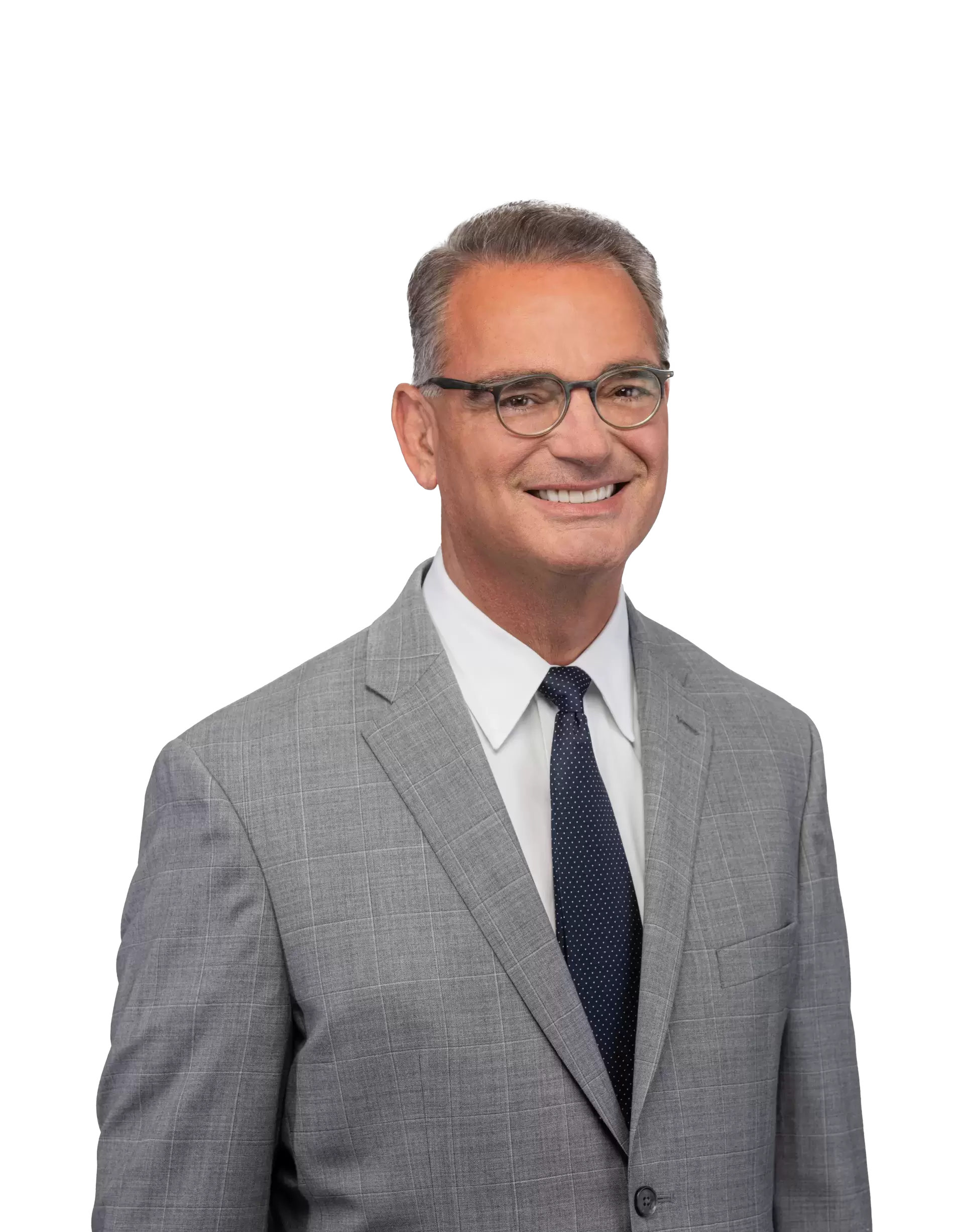 Content checked by the personal injury attorney Ross Cellino. As a family man and a trial attorney, I pride myself on winning cases and serving the community. With over 35 years of experience, I understand the function of a jury, how juries arrive at conclusions, and the role that the jury plays in administering justice. I know how to win cases. You can find us in Manhattan, Buffalo, Melville, Rochester, Brooklyn, The Bronx, Queens and other locations throughout New York.
I am so grateful for your expertise, patience, and perseverance which resulted with such a successful settlement regarding my car accident. I also want to let you know how impressed I was with you and your firm and I won't hesitate to recommend you to anyone who needs assistance from an accident. I truly appreciated your care and professionalism. Thank you again for your kindness and support

Lisa

I want to thank your law firm for settling my lawsuit where others failed. You treated me with the utmost respect and care, because of your law firm the dream of owning my own home finally came true. For the first time in a long time, we're living out our dream home. Thank you a million times over. Thank you for making my dream come true.

Marcy

Thank you for your help in settling the case of my father's accident. I could always count on you to answer my questions honestly and in terms I could understand. If all lawyers at Cellino Law are like you, I understand why they are an A-1 law firm.

Bedner

I highly recommend Cellino Law to anyone involved in a car crash. I worked with Michael Lovecchio, and had a wonderful experience given the circumstances. He was very attentive, and got the best possible outcome I could have wanted.

Susan

I really just wanted to say thank you so much for taking my case, answering all my questions, and mostly for being very patient with me. I feel that without you and Roza I would not have been able to get anything at all. I hope to never need a lawyer again, but if I do I will definitely want you both working for me. Again thank your for you hard work, time and patience.

Veola

Thank you for all your help. It has been a long journey. At last, the light at the end of the tunnel. Also, thank Tom for the help and work he put in.

Ron