Alternatives to Opioids After Back Pain from a Car Accident
September 25, 2023
Following a car accident, a victim may experience significant back pain that leads to long-term pain and suffering. Back pain from a car accident can occur from direct blunt-force trauma and whiplash caused by a car accident.
Healthcare professionals may prescribe opioids to handle back pain. These are medications that can block pain messages and relieve back pain. However, they are highly addictive and can lead to symptoms like nausea, breathing problems, and loss of consciousness. For this reason, some choose alternatives to opioids.
Those who experience back pain after a car accident can turn to other medical treatments to handle it than opioids, including nonsteroidal anti-inflammatory drugs, physical therapy, massages, and acupuncture. A car accident lawyer can help you pursue compensation for car accident damages to pay for medical treatment to heal back pain.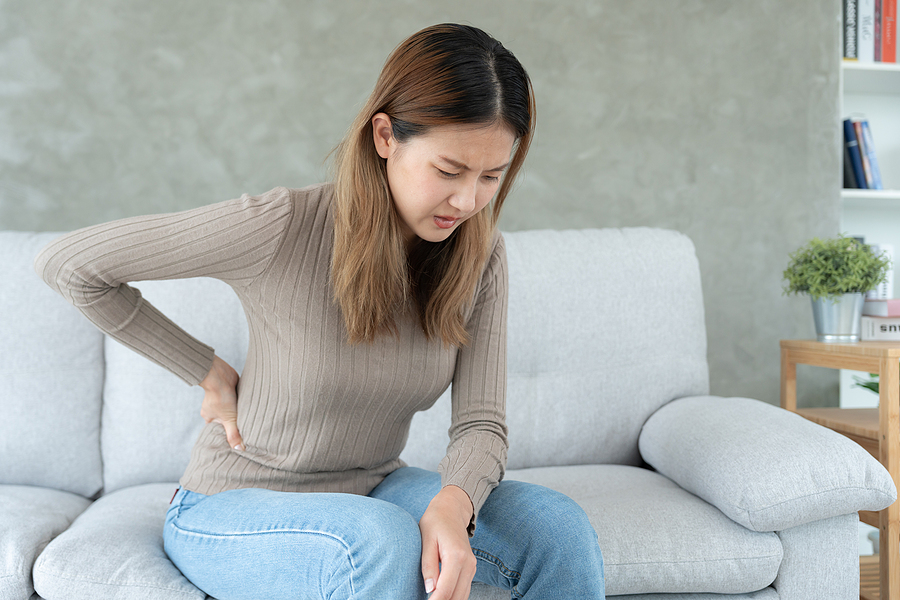 How Can a Car Accident Cause Back Pain?
Car accidents are traumatic incidents that can cause injuries affecting body parts. The victim can receive bodily harm from blunt-force trauma. They can receive impact directly from another vehicle, collide with a heavy object inside or outside the car, or shake so violently that a car accident injury occurs.
These motor vehicle accidents commonly cause back pain, as car accident victims must endure intense pain every time they use their back. The sudden force of a car accident can affect the back, causing damage to the muscles and tissues in the back.
Living with back pain after a car accident can prove difficult, as car accident victims can experience severe pain every time they stand up, stretch, or walk around. Car accident victims will require back pain treatment to help them live with and recover from their serious injury.
Why Should You Seek Alternatives to Opioids to Treat Car Accident Back Pain?
One medication a doctor may prescribe to handle the back pain following a car accident is opioids. These medications attach to proteins in the body and block pain messages sent from the spinal cord to the brain. They help to relieve pain by producing morphine-like effects.
Despite its effectiveness in helping relieve back pain, opioids are highly dangerous medications because of their addictive qualities. They can release endorphins in the brain and create a feeling of pleasure many people want to continue to experience.
Opioids can have adverse effects, such as drowsiness, nausea, infusion, and slowed breathing. According to the Centers for Disease Control (CDC), opioid overdose led to 80,411 deaths in 2021, which accounted for 75.4% of drug overdose deaths that year. Car accident victims should seek alternatives to opioids to heal back pain to avoid possible deadly addiction.
Healing Back Pain With Nonsteroidal Anti-Inflammatory Drugs
One medication that a car accident victim can use instead of opioids is nonsteroidal anti-inflammatory drugs (NSAIDs). These over-the-counter pain relievers reduce pain and inflammation and include medication like Aspirin, Ibuprofen, and Naproxen sodium.
NSAIDs work by blocking chemicals inside the body that can create inflammation, helping to reduce back pain after a car accident. A car accident victim can take these medications as liquids, gels, creams, suppositories, or tablets.
These nonsteroidal drugs can help reduce inflammation and back pain, decreasing stiffness from a car accident injury and easing fever symptoms. Car accident victims should not take NSAIDs for more than ten days unless their healthcare professional prescribes otherwise.
What Therapies Can Help With Back Pain After a Car Accident?
Alternatives to opioids can include non-medicinal treatment. Car accident victims can go to physical therapy to heal back pain caused by their traumatic accident. Physical therapy involves manual body manipulation that can decrease scar tissue, heal damaged tissue, and reduce inflammation.
Chiropractic therapy can also help alleviate back pain in the aftermath of a car accident. A licensed chiropractor can use their hands and special tools to realign your spine and reduce back pain caused by a car accident.
There are certain everyday activities that someone with severe back pain after a car accident will not be able to do. Easing back into everyday life as they recover from back pain could require occupational therapy, which involves the development of everyday skills for those struggling after a traumatic incident.
Treating Back Pain With Therapeutic Massages
While physical and chiropractic therapy can work to treat back pain with joint manipulation, some car accident victims may want a more soothing experience. Car accident victims can receive therapeutic massages to treat lingering back pain affecting their lives.
An experienced massage therapist can use their skills with their hands to apply soothing relief to the back, relaxing painful muscles, tissues, joints, and tendons causing back pain. Car accident victims can relieve back pain with deep-tissue, neuromuscular, and reflexology massages.
Should You Hire a Lawyer for Back Pain from a Car Accident
In the aftermath of a car accident, a victim will have to deal with economic and non-economic car accident damages. These can include medical bills, lost wages, and pain and suffering. They could file a car accident claim to pursue compensation for damages from the at-fault party's insurance company.
Hiring a car accident lawyer is their best chance for recovering fair compensation for damages. They can use their experience and expertise in filing car accident claim paperwork, collecting evidence, and negotiating settlements to help maximize a car accident victim's chances of recovering fair compensatory damages.
Contact Cellino Law for Help With Your Car Accident Claim
At Cellino Law, our car accident lawyers have experience helping New York car accident victims in Manhattan, Rochester, Queens, etc. They can use their expertise gained over decades of service to help you craft a personalized legal counsel plan.
Our car accident lawyers believe in representing the client's interest and ensuring any settlement can fully compensate them for their economic and non-economic damages. They will constantly communicate to adjust the legal counsel plan based on how the back pain affects the victim and any other damages that crop up.
At Cellino Law, we offer free consultations to clients to show them how our car accident attorneys can help them recover compensation for damages. Contact Cellino Law today for a free car accident case evaluation by calling us at (800) 555-5555 or leaving a message on our online contact page.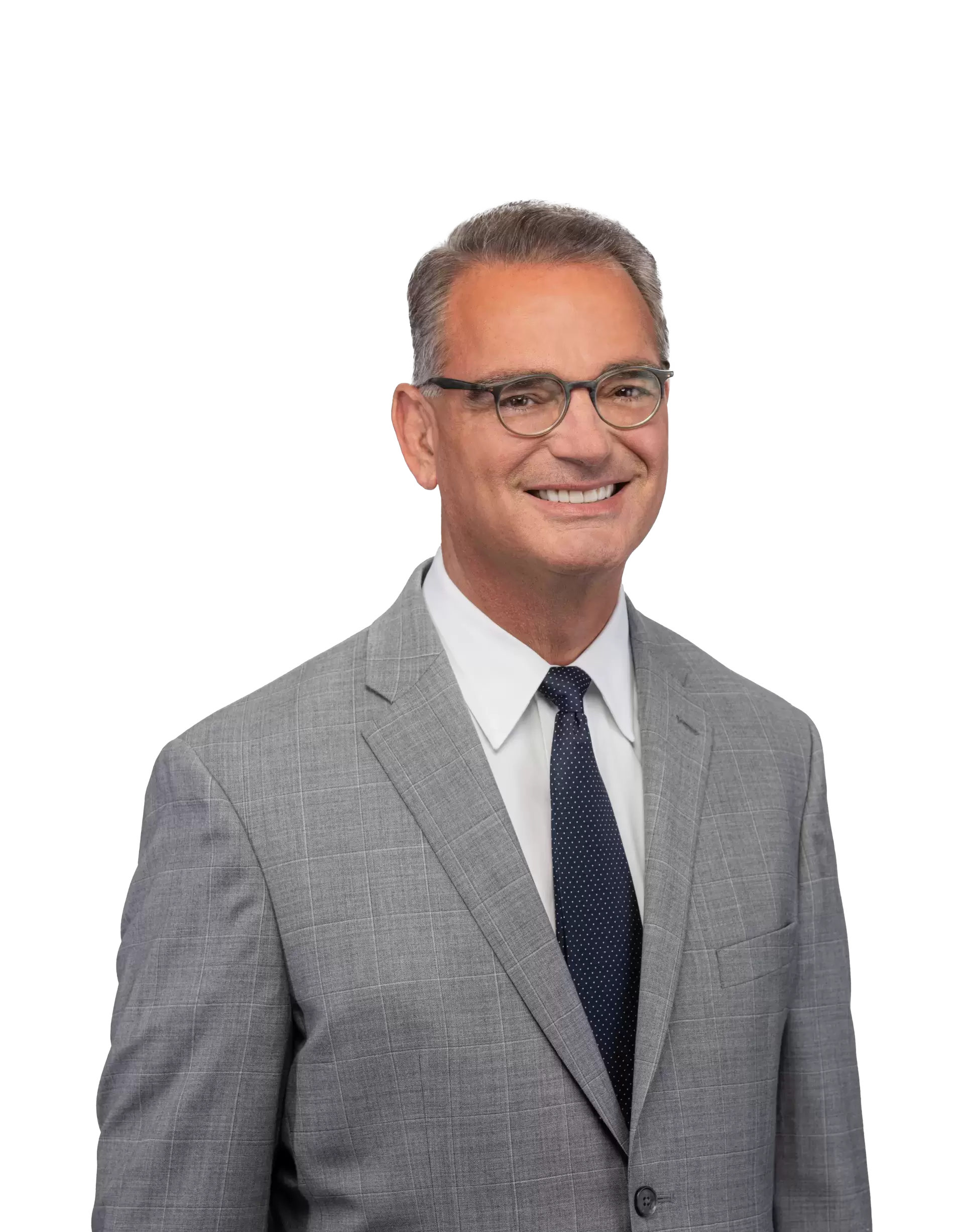 Content checked by the personal injury attorney Ross Cellino. As a family man and a trial attorney, I pride myself on winning cases and serving the community. With over 35 years of experience, I understand the function of a jury, how juries arrive at conclusions, and the role that the jury plays in administering justice. I know how to win cases. You can find us in Manhattan, Buffalo, Melville, Rochester, Brooklyn, The Bronx, Queens and other locations throughout New York.
I am writing to let you know what an outstanding job George Gridelli did for me in my personal injury lawsuit. His professionalism and expertise were evident at our first metting and he and his paralegal Diane D'Andrea took care of me as if I was a friend and not merely a client. They both went above and beyond for me in so many ways that it would be too numerous to list and I am grateful to have had such an exemplary team represent me. When working with George and watching him in court he personified to me what a lawyer is supposed to be - an honest, extremely compentent man who helped guide me through the legal system. I could not have obtained better representation anywhere else at any price. To me that says a lot abut you and your firm's integrity. Thank you again for representing me and for having such stellar individuals working for you! I will continue to recommend your firm.

Carol

I can only say great things about my attorney Allan Silverstein. He is professional, he calls back right away, he keeps me informed, and makes me feel comfortable as this entire ordeal is stressful. I have total confidence in his ability to handle whatever comes his way. He is no nonsense and very good at his job. Thank you Allan... he is a true asset to the team!

Mrs Steward

Cellino Law and more specifically my attorney, Gregory V. Pajak, Managing Attorney, and as a whole the Cellino Law Firm and its organization. This is by far one of the most professional law firms and attorney I have ever engaged with and retained in my 35 years. The level of professionalism goes beyond words, the care and constant engagement with me as the client was touching. I was never ever just treated as simply a CASE with potentially a significant dollar number attached to my file. I was engaged regularly, Tracey (Ass't) and Greg always made sure to remain constant, as well as consistent in overseeing that my case was handled properly and that it did matter in many ways - ensuring that the end result(s) would be fair and reasonable to my case/injury. The regular follow-up calls were very satisfying, knowing that you're involved in your case matters significantly AND always. One of my main items to recognize Cellino Law and Gregory is that whenever I called, I was able to get through to speak directly to my Lawyer and he would answer any if not all of my questions in a very professional and genuinely caring manner. I always felt cared for and protected legally and more importantly, I was made feel as a human being that was being cared for and always keeping me abreast of all matters connected to the case. There was never a point I felt let down, on the contrary -the level of service was "STELLAR". Greg is the consummate professional, a 'role model', if you will, for what other attorneys should strive to become when dealing with their clients.

Anthony

I am so grateful for your expertise, patience, and perseverance which resulted with such a successful settlement regarding my car accident. I also want to let you know how impressed I was with you and your firm and I won't hesitate to recommend you to anyone who needs assistance from an accident. I truly appreciated your care and professionalism. Thank you again for your kindness and support

Lisa

Thank you for your efforts on my behalf. I am very pleased (and surprised) at the amount of the settlement. We will use the funds to help pay down the debt on the truck we had to purchase after ours was totaled. Thank you again.

Linda

Joe and I just wanted to send you this note thanking you for the professional way you handled our lawsuit. Your kindness was extremely appreciated in a very difficult time. When we found out the people that caused the accident had no insurance, we thought our chances of receiving any settlement was nonexistent. Once we met with you and released you were able to help us our minds were put at ease. Your aggressive manner of handling the case exceeded our expectations. Please feel free to use us as a reference. Thank you so much and best wishes,

Danielle and Joe