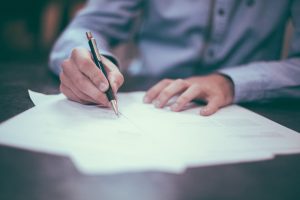 Until a negligent driver hurts you, you may not have considered the work of a truck accident lawyer or why you might need to hire one. Being injured in a collision with a truck too often results in tragic consequences for victims. The physical injuries you sustain will likely be severe and could permanently alter life as you know it. If you have a family, your injury in a truck accident can upend their lives, or they may suffer harm as passengers.
When the reality of life as an injured person with mounting bills and tremendous stress sets in, you need support to manage the situation. Insurance companies flood you with calls to talk about the accident in the hope you settle right away to get relief. Before you make any move, this is when you need a truck accident lawyer. Cellino Law is ready to meet with you and assist with legal matters that lie ahead. You might worry about the cost of retaining an attorney, so it's necessary to understand how this process works.
Where Do I Start?
The first step is to set up an appointment for a case consultation. A lawyer's objectivity and honesty are crucial when emotions run high, and you need answers you can trust. Attorneys check over the facts and determine whether there are legal grounds to pursue a claim.
Legal professionals who handle truck accident cases can quickly recognize if their services will help before offering to take on clients. You are not obligated to hire counsel just by having an initial meeting.
Can I Afford a Truck Accident Lawyer?
The question of affordability comes up when people consider hiring an attorney. In accident injury cases, there is an equally important concern, "Can you afford the outcome of not working with an attorney?" Truck accidents that result in serious injury are costly on every level. These are some of the physical damages people suffer:
Internal injuries
Crushed and broken bones
Loss of limbs
Disfigurements
Significant emotional trauma and mental health issues may accompany your injuries. The harms from a truck accident are substantial and consequential. Your future could be disrupted in ways you hadn't imagined.
It is the job of an attorney to evaluate past and future losses to seek a compensatory damage amount corresponding to your situation's severity and potentiality. If you lose the right to seek a recovery because you don't hire an attorney, the consequences could be catastrophic to you and those who count on you.
How Do Fees Work?
There is an essential thing to know about payment in a personal injury case. With most personal injury attorneys, you don't pay fees unless you win. Few charge any upfront fees either. Talking with an attorney about the fee structure the law firm uses is important.
Contingency Fees
Most attorneys take an average of 33.3% (one-third) up to 40% of the amount they win for you. However, every firm decides how its legal fees work. Before you sign a contract, be sure to ask about what you will pay. An important thing to understand is how the value of your case matters.
An attorney will calculate what your case is worth in terms of damages, which include economic and non-economic losses, and then decide what size recovery to seek. A truck accident attorney takes your case only when it makes sense that a recovery covers what is fair for you and meets legal fee requirements. The more serious the damages, the more a case is worth.
Hourly Fees
While this is not usually the case, some attorneys charge hourly, especially when the case isn't strong to start. Rarely is this the case with serious truck accidents where a truck driver's liability is clear. Most attorneys would pass on representing a client without a verifiable claim.
Are There Other Costs When Working With a Truck Accident Lawyer?
There are additional costs related to case-building activities. These are some services that require extra charges to cover:
Copies of medical reports and bills
Copies of police reports
Postage costs (sending of documents)
Legal support personnel (firm support staff, mediators, etc.)
Court cost
Investigators
Expert witnesses
Some costs are for standard services, but others may only be necessary if your case is complex and requires additional resources to support your claim.
What If I Lose My Case?
If your case is handled on a contingency fee basis, you will not pay fees if your case isn't settled or won. This is why lawyers are careful about the truck accident cases they take on. There is a significant investment in time and effort representing you as a client, and they want to get you the compensation you deserve. Cellino Law is a trusted law firm with experienced attorneys ready to work for you and hold responsible parties accountable.
Do I Need a Truck Accident Attorney?
Having a truck accident lawyer increases your chance of a recovery and, for most clients, makes the cost worth it. These are ways attorneys make a difference in the outcomes of cases:
Handle insurance negotiations
Conduct investigations
Push for a just settlement
Prove your claim
Determine liability
Manage your case details
Know the laws to apply on your behalf
Counsel you throughout your case
It is a good idea to check a firm's website to get a feel for its reputation and read reviews from other clients. While there is no guarantee regarding the outcome of a case, a record of proven results establishes the firm's ability to fight for clients.
How Long Do I Have To File a Personal Injury Case?
In accidents involving big rigs, 81% of all injuries result from collisions with other vehicles while in transport. If you are hit by a truck, you have a significant chance of injuries. Given the speed, weight, size and force of impact, those injuries may forever alter your quality of life. An attorney helps you file a personal injury suit to recover damages that fit your case. New York law allows three years to recover damages resulting from personal injury.
However, it is essential to get started on a case immediately. Truck accidents are complicated and take time to resolve. Your attorney needs every minute to negotiate settlements and prepare for the possibility of litigation. Under no circumstances is it wise to run the clock out and jeopardize the chance for a recovery.
Hire a Truck Accident Lawyer With a Proven Record
Cellino Law has lawyers who know how to represent clients after truck accidents bring devastation to their doorsteps. We understand the weight and magnitude of truck accident injuries and how it can feel like there's nowhere to turn. Fortunately, there is legal help that can bring greater peace of mind.
We work on a contingency fee basis, so our clients don't have to struggle with out-of-pocket expenses at an already stressful time. You have time to heal while we are about the business of protecting your rights and working for fair compensation. Let's get started with a free case review. You will know where you stand, and we can explain how we do what we do. We have 24/7 availability, so contact us today.
My wife and I would like to take this opportunity to thank you for a fantastic job as our attorney. We could not have been more pleased with the work you and your team has done on this case. This past four years or so has been such a roller coaster for our family. We are very pleased and grateful with the result. We have made a good choice by choosing you. Thank you.

Dave

We want to send a big "Thank you" from the both of us. We know you both fought for us and did a great job with our case. You did it in a timely manner and we appreciate it.

Kerrijo & Jerry

I really appreciated your determination and efforts on handling my case. You have done an outstanding job, and I am very satisfied with the outcome of the settlement. Thank you so so much John.

Amparo

Tim Cellino handled my case beautifully. He is very knowledgeable and patient with all my questions. He kept in touch with me through out my ordeal. Tim also got a settlement for more than I expected. I highly recommend Tim Cellino!

Jayne

Mark Kochanowicz is from far the best attorney you can have. Mark treats you like a friend more than a client. He truly cares and go the extra mile for you and your case, contacts you to update you in regards to your case and keep you informed at all times. Mark represented me twice and settled my cases for way more than I expected. I highly recommend Mark Kochanowicz because he is just the best on what he does!!! Thank you Mark!!!!

Maria

Cellino Law was a great company to work with. From the beginning they came out and met with my uncle and myself and assured us that everything would be taken care of from beginning to end our lawyer state and constant contact with us to make sure that everything would go smoothly and it did. I would definitely recommend anybody to go to Cellino Law for whatever help they need. And specifically please ask for the lawyer that we had Mr. Alan Silverstein. He was amazing and his staff was always attentive. Please go with them for your next law needs.

Eshaunda