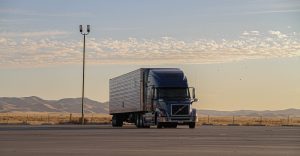 Trying to represent yourself when making a truck accident claim can quickly become overwhelming. The stakes for victims in these cases are high, which is why most truck accident lawyers charge nothing upfront to represent you. The cost of their services depends on your case's demands, but most lawyers working in personal injury provide their representation on contingency. They understand the financial devastation that truck accident victims face. To alleviate some of that burden, they only accept payment if they can secure a win for you. Often, victims with representation receive a higher settlement than those without a lawyer.
What Does a Personal Injury Lawyer Do in a Truck Accident Case?
In the broadest of terms, a personal injury lawyer's job is to protect their client's best interests and represent them with compassionate understanding behind the scenes and aggressive professionalism with the other parties involved. The requirements of a lawyer in a truck accident case include the following:
Investigation. The first task a lawyer will complete after hiring is to conduct independent research into your accident. They may employ experts in accident reconstruction to find evidence of liability. Their goal is to figure out exactly what happened and combat any potential claims of shared responsibility for the accident.
Documentation. They collect all the documentation needed to prove negligence and rights to compensation. For example, your lawyer will gather all the medical records, testimonies from eyewitnesses, and written statements from friends and family needed to show how the accident and your injuries impacted your life.
Communication. Once the investigation is complete and your attorney collects all the necessary evidence to support your claims, they will draft and send a demand letter to the insurance agency. This is typically when the back-and-forth between both sides begins.
Negotiation. Personal injury lawyers specifically develop negotiation skills that allow them to argue in your place for a fair and quick settlement. They also have the experience necessary to know when negotiations will go no further and can help you decide whether to settle or take your case to trial.
Discovery. During the discovery phase of your case, your lawyer will draft questions and conduct depositions while representing you during your testimony.
Representation. The most rewarding part of having a personal injury attorney for a truck accident case is that they will represent you in every aspect of the case. As a result, you can avoid the often fruitless conversations with insurance adjusters, who generally only look out for the company's best interests. Instead, you get to focus on your health.
This list is not comprehensive because every case is different. When you speak with a truck accident attorney, they will conduct a thorough interview to collect the details of your case and find out what you need to build a solid claim for negligence and compensation.
What Can You Do To Protect Your Rights After a Truck Accident?
The evidence and information you provide your attorney in the initial consultation are priceless, starting with what you can tell them about the accident. In addition, some things you can do in the aftermath of a truck accident can help build a stronger case:
Get a medical evaluation. A severe accident will likely result in an ambulance trip to the emergency. However, if you do not need emergency medical care, you should visit a doctor immediately. You could have internal or even minor injuries that could morph into something more serious. However, the more time you put between the accident and seeing a doctor, the more you could potentially support a claim from the defense that you worsened your injuries unnecessarily by not getting help.
Keep quiet about the case. Avoid talking openly about what happened around other people and refrain from posting about the accident on social media. This can be frustrating, but oversharing publicly could hurt your claim.
Document everything. At the scene, you can take photographs of the vehicles, the area around them, and the injuries on your body. Write down what happened or record a video narrating the accident as soon as possible. Request the name, contact information, and name of the employer from the driver, and ask the police for a copy of their report.
Call a lawyer. An initial consultation with a personal injury lawyer is free. This means you can call without risk and get answers to your question before making any legal moves.
If you suffered severe injuries and need emergency medical care, that likely means you never had the chance to gather evidence at the scene. That is not a problem for your attorney. They have the resources to analyze the accident and find evidence.
What Damages Can You Claim?
Most auto accident cases have some variation of the same compensatory losses. These are the damages you can recover financially, often including a combination of objective financial losses and psychological injuries. Examples include the following:
Present and future medical debt. You and your attorney will gather all medical bills for any necessary treatments you received or will need in the future to include in your claim.
Present and future lost wages. Even minor injuries can result in missed work, and you can claim all lost wages as well as loss of earning capacity.
Property damage. You can claim the costs associated with repairing or replacing your damaged vehicle.
Pain and suffering. Truck accidents are traumatic and have significant impacts on your psychological state. You can claim compensation for anxiety, depression, emotional distress, mental anguish, and loss of enjoyment.
Calculating these losses and proving their financial value is another critical skill a lawyer can bring to your case.
Exemplary Damages
Exemplary damages, often referred to as punitive damages, are awarded in cases where the defendant displayed gross negligence or intent to harm. For example, some courts consider excessive speeding and driving under the influence as reason enough to warrant punitive damages. The purpose is not to replace a loss but to punish the defendant.
When Should You Schedule a Consultation With a Truck Accident Lawyer?
The faster you can receive compensation for your losses, the quicker you will be able to get your life back on track following an accident that can completely derail it. Truck accident cases can have devastating physical and emotional consequences while causing compounding havoc on your finances. Personal injury lawyers make it easy for you to get the help you need without worrying that you will add to your losses. It is never too soon to contact an attorney following a truck accident. If they take on your case, you know they feel confident in their ability to recover your losses.
At Cellino law, our team of dedicated personal injury lawyers has years of successfully arguing for a fair settlement for our clients. We prioritize representing your best interests in every step of the legal process, and we work with experts to identify damages and support your claim. In addition, we work on contingency to alleviate the financial burden of legal aid during this tumultuous time. Our goal is to use our knowledge to build an air-tight case with abundant evidence in your favor. The stronger the evidence, the better your chance of securing a fair settlement. Call Cellino Law today at 800-555-5555 to schedule your free consultation, and we will get started on your case immediately.
I really appreciated your determination and efforts on handling my case. You have done an outstanding job, and I am very satisfied with the outcome of the settlement. Thank you so so much John.

Amparo

I am so grateful for your expertise, patience, and perseverance which resulted with such a successful settlement regarding my car accident. I also want to let you know how impressed I was with you and your firm and I won't hesitate to recommend you to anyone who needs assistance from an accident. I truly appreciated your care and professionalism. Thank you again for your kindness and support

Lisa

I highly recommend Cellino Law to anyone involved in a car crash. I worked with Michael Lovecchio, and had a wonderful experience given the circumstances. He was very attentive, and got the best possible outcome I could have wanted.

Susan

Thank you for your efforts on my behalf. I am very pleased (and surprised) at the amount of the settlement. We will use the funds to help pay down the debt on the truck we had to purchase after ours was totaled. Thank you again.

Linda

Cellino Law is an amazing firm with a great team. I worked with Greg Pajak and his assistant, Tracey Falconer. I cannot express enough how dedicated they are. The personal attention I received was excellent; they were always available to help with questions and concerns and put me at ease in the unknown territory I found myself in. I highly recommend them to anyone needing representation. A huge thank you to them for all they accomplished for me!

Liane

This is to express our gratitude to you and your team in helping us and Stephanie navigate through the legal process following her car accident. We are very satisfied with the outcome and grateful for your hard work and attention to details. We fell confident that with this compensation, Stephanie will be able to move forward with her studies and her life with the ability to care for some of her health needs resulting from the injuries sustained following her car accident. Thank you very much and may God continue to bless your efforts.

Jose & Rose