What Is An MV-104 Form And Why Is It Important?
October 31, 2023
In the state of New York, motor vehicle accidents are a common and unfortunate reality. Motor vehicle accidents can be emotionally and financially taxing, and can leave victims with personal injuries, property damage, or even fatalities in some cases. While there are many moving parts after an accident happens, one of the most overlooked but crucial steps is filing an MV-104 form, also known as a "Report of Motor Vehicle Accident."
What Is An MV-104 Form?
The MV-104 form is a standardized document used to report a motor vehicle accident in New York State. Its primary purpose is to provide a comprehensive and structured means of recording accident-related information, including details about the parties involved, the vehicles, the location, and the sequence of events leading up to the accident.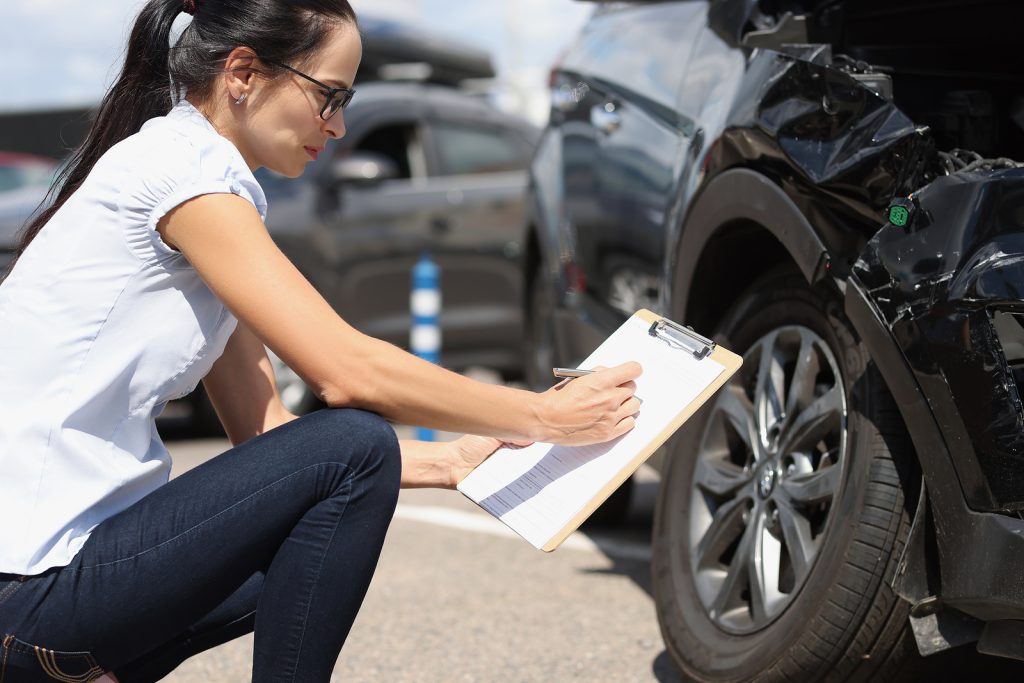 When Do You Need To File An MV-104 Form?
Not all motorists are required to file an MV-104 form after an accident. Under New York State law, a motorist is only legally required to file an MV-104 form under the following conditions:
Over $1,000 of property damage occurred
There is a personal injury
A fatality occurred as a result of the accident
In other words, if you are involved in any motor vehicle accident where there is a possibility that either party has sustained injuries, a fatality, or property damage over the amount of $1,000, then an MV-104 must be filed under New York State Law.
Why Filing A MV-104 Form Is Crucial
Car accidents can be distressing and chaotic events. In the aftermath, one might be dealing with injuries, property damage, insurance claims, and legal matters. However, filing an MV-104 form is absolutely imperative for the following reasons.
Legal Requirement
In New York State, it's a legal requirement to file an MV-104 form for any motor vehicle accident that results in injury, death, or property damage exceeding $1,000. Failure to do so within 10 days of the accident may result in legal consequences, including fines or even suspension of your driver's license. By ensuring that the MV-104 form is filled out and submitted promptly, you remain in compliance with NYS law.
Accurate Documentation
Accidents can be chaotic, and memories can be hazy due to the stress and adrenaline involved. The MV-104 form provides a structured framework for recording essential details contemporaneous with the accident. It includes sections for recording vehicle and driver information, a diagram of the accident scene, and narratives from involved parties and witnesses. This documentation helps in reconstructing the accident and determining liability accurately.
Facilitating Insurance Claims
Insurance companies use the MV-104 form to assess the circumstances surrounding an accident and determine the extent of their policyholders' liability. Filing a completed MV-104 form can potentially expedite the claims process, allowing for faster resolution and payment of damages. It also ensures that all parties involved provide their insurance information for a smooth and efficient claims process.
Law Enforcement Investigations
Law enforcement agencies may use the MV-104 form to conduct their own investigations into the accident. This information can be critical for determining if any traffic laws were violated, if a crime was committed, or if additional parties were involved, such as witnesses or passengers. This can be crucial for any potential legal action.
Enhancing Road Safety
By collecting data on motor vehicle accidents New York State authorities can identify trends and hotspots, like certain dangerous intersections, allowing for better traffic management and safety measures. This data can lead to the implementation of traffic engineering improvements and changes in traffic laws to prevent similar accidents in the future.
How Do You Get An MV-104 Form
There are several ways to obtain an MV-104 form after an accident:
Online
You can download a PDF version of the MV-104 form directly from the New York State Department of Motor Vehicles (NYSDMV). Simply visit the NYSDMV website to download and print to complete. Once complete, you will need to either mail in or return the form to the DMV.
Local DMV Office
You can visit your local New York State Department of Motor Vehicles (DMV) office to request a physical copy of the MV-104 form. Most DMV offices provide these forms free of charge. You can also ask the staff for assistance in filling out the form if needed.
Police Officer
If you are involved in a motor vehicle accident and a law enforcement officer responds to the scene, they will often provide you with a copy of the MV-104 form to fill out. They may assist in guiding you through the process.
Insurance Company
Your insurance company may also provide you with an MV-104 form if you contact them to report an accident. They may send you a copy or guide you on where to obtain one.
Your Attorney
If you hire a car accident lawyer, they may provide you with an MV-104 form and assist you in filling it out correctly.
When filling out the MV-104 form, be sure to provide accurate and complete information about the accident, the parties involved, and the vehicles. It's essential to do this promptly, as there are specific deadlines for submitting the form if the accident meets the criteria outlined under New York law. Additionally, keep a copy of the completed form for your records, as it may be necessary for insurance claims and potential legal proceedings related to the accident.
How Can An MV-104 Form Help Your Personal Injury Case
While filing an MV-104 without proper information or details can ultimately hurt your case if you choose to file a personal injury claim, these reports can also be of great value when completed correctly.
When completed correctly, the MV-104 form will include the contact and insurance information for each party involved in the accident. Many injured individuals will turn to a legal professional for assistance with their personal injury claims, and an attorney can use the information on the completed MV-104 form to start the claims process.
More importantly, the form will describe how the accident occurred, what damage each vehicle sustained, and other pertinent information like weather and road conditions. Just as an insurance company may use what you write on the MV-104 to minimize your claim, your attorney can use the MV-104 form to demonstrate the other driver's negligence and maximize your recovery.
MV-104 reports are available online through the DMV for 4 years after the date of the accident, so even if you do not file a claim for personal injury immediately after your accident, your attorney will still be able to access your report.
Injured In A Car Crash? Call Cellino.
After an accident, you may likely be overwhelmed by doctor's appointments, missed work days, and calls from the insurance company. Completing an MV-104 form may be one of the last things on your mind, but it is still an important piece of the claims process.
If you've been injured, don't wait to contact us. With decades of combined experience in New York personal injury law, our attorneys have the knowledge and skill necessary to help you receive the best possible outcome for your case. Call us at 800-555-5555 or complete a contact form for your free case consultation.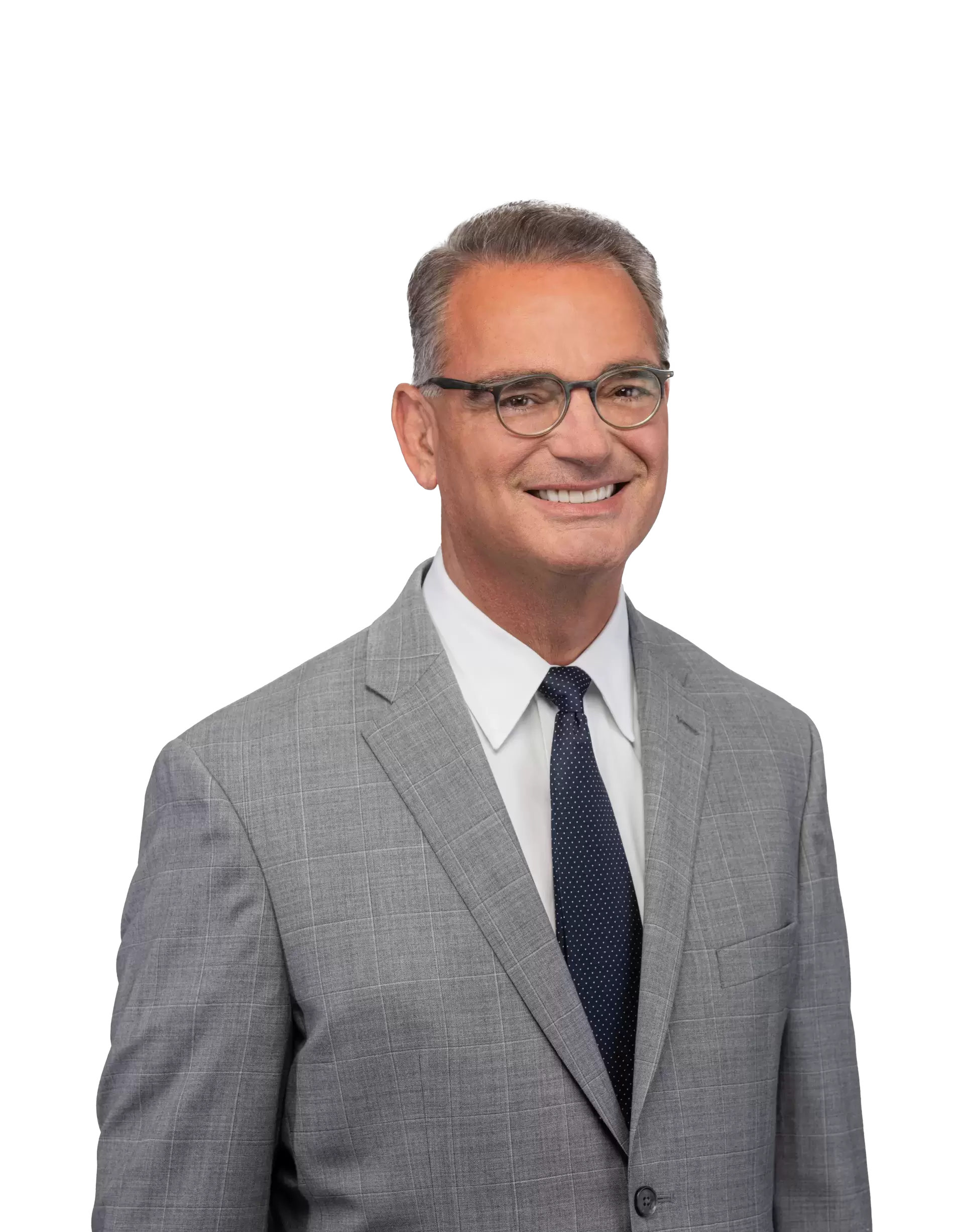 Content checked by the personal injury attorney Ross Cellino. As a family man and a trial attorney, I pride myself on winning cases and serving the community. With over 35 years of experience, I understand the function of a jury, how juries arrive at conclusions, and the role that the jury plays in administering justice. I know how to win cases. You can find us in Manhattan, Buffalo, Melville, Rochester, Brooklyn, The Bronx, Queens and other locations throughout New York.
Thank you for your efforts on my behalf. I am very pleased (and surprised) at the amount of the settlement. We will use the funds to help pay down the debt on the truck we had to purchase after ours was totaled. Thank you again.

Linda

Thank you for your time, effort, and hard work on my case. I appreciate your expertise and compassion. I never experienced what I went through and I would have been completely lost without you.

Martha

Mark Kochanowicz is from far the best attorney you can have. Mark treats you like a friend more than a client. He truly cares and go the extra mile for you and your case, contacts you to update you in regards to your case and keep you informed at all times. Mark represented me twice and settled my cases for way more than I expected. I highly recommend Mark Kochanowicz because he is just the best on what he does!!! Thank you Mark!!!!

Maria

This letter is to thank Ms. Diane D'Andrea, assistant to Mr. George Gridelli, Attny for all the hard work, dedication, and attentiveness she showed during the representation of my case. She was always cheerful and ready to help in whatever way she could. All messages left for Mr. Gridelli were always relayed and Mr. Gridelli always promptly returned our calls. She was a very competent assistant. Cellino Law has proven to be a model of what legal representation should be. Throughout the 6 ½ years of this case, I have heard many horror stories from people with "bad lawyer stories." We consider ourselves to be very lucky to have chosen Cellino Law and will always recommend you to those looking for good, honest representation with a personal touch.

Joseph

Now that reality has set in, I want to thank you for all your work and assistance in obtaining my settlement for the pelvic mesh. This money will make my life so much easier in the future. Medicare just isn't sufficient. I know that I will have enough to live on. I truly appreciate of your efforts. Thank you!

Loraine

I really appreciated your determination and efforts on handling my case. You have done an outstanding job, and I am very satisfied with the outcome of the settlement. Thank you so so much John.

Amparo