Why Would the Insurance Company Deny Your Buffalo Car Accident Claim?
October 31, 2023
Drivers in Buffalo, NY, are legally required to carry an auto insurance policy to provide protection if an accident occurs. These policies are set in place to help cover medical costs in the event that you or someone else is injured in a collision or incurs property damages or any other costs that might arise as a result of an accident.
After an accident, it can be incredibly frustrating to learn that your claim has been denied. So why would the insurance company deny your claim, and what can be done if that happens?
Why The Insurance Company Might Deny Your Claim
When a claim is submitted to the insurance company, it is assigned to an adjuster to handle the case. The insurance adjuster will conduct an investigation and make a determination as to whether or not the insurance company will accept the claim.
Whether you file a claim through your own insurance company or the other driver's insurance company, there are several factors that can lead to a claim denial.
The Policy Limit Has Been Exceeded
Every auto insurance policy has limits assigned to how much can be paid out in the event of an accident. While it's particularly enticing for policyholders to choose lower policy limits to avoid higher premiums, this can cause problems if a claim is made for damages higher than the policy allows.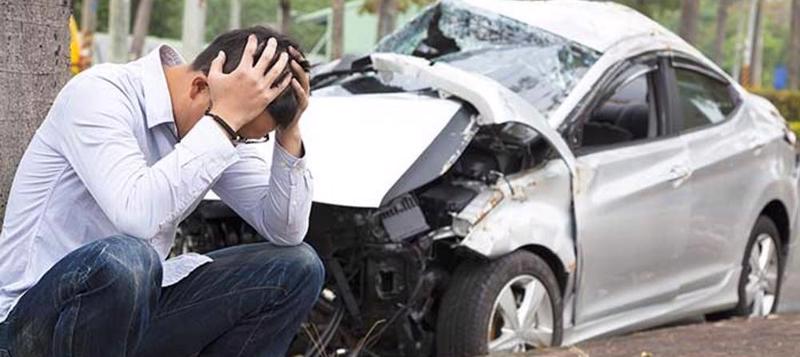 For example, you've exhausted your no-fault benefits on your own insurance policy, and now need to turn to the at-fault driver's policy for compensation for your injuries. You file a claim for an additional $45,000 in medical expenses, but the at-fault driver's policy only covers $25,000. If you don't have SUM coverage on your own policy, you could be liable for the additional $20,000 in medical expenses.
Little To No Medical Treatment Was Sought
If you have failed to seek medical treatment for your injuries in a timely manner, the insurance company may question the validity of your claim. It's always wise to seek immediate care after a car accident, even if your injuries do not seem major.
If you choose to decline an evaluation by an EMT at the scene of the accident, seeking follow-up care at a local urgent care or at your primary care provider is a wise choice. Some injuries take time to reveal themselves and are not readily apparent after an accident, and seemingly small injuries often worsen over time and can have lasting side effects. Moreover, failing to provide the insurance company with medical records documenting your treatments can minimize your recovery, since there is little proof of your injuries without medical documentation.
There Was A Delay In Filing The Claim
In New York State, accident injury victims have 30 days from the date of the accident to file a claim with insurance. If you fail to file your claim within that time frame, the insurance company has grounds to deny your claim.
With respect to lawsuits, typically, you have 3 years from the date of the accident to file a personal injury lawsuit where you can seek additional damages related to your injuries, medical bills, lost wages and so on. However, the applicable time to sue ("statute of limitations") will depend on the circumstances of your case. For example, wrongful death claims must be brought within 2 years from the date of death. And some defendants (like cities or towns) must be notified of your claim within 90 days of the accident and must be sued within one year and 90 days from the accident. Failure to file a claim within the applicable statute of limitations will bar you from seeking further compensation for your injuries.
Insurance Policy Has Lapsed
Your claim will be denied by the insurance company if the policyholder's coverage has lapsed, meaning that the premiums for the policy were not paid, or the insurance plan was canceled prior to the accident occurring.
If your own insurance coverage has lapsed, you will not be entitled to no-fault benefits to help pay medical bills, collision coverage to pay for damages to your vehicle, or SUM coverage. Likewise, if the other driver does not have a valid insurance policy, you will not be able to collect personal injury or property damages from their insurance, since there is no applicable coverage.
You Broke The Law or Were In Violation Of Policy Terms
This one may go without saying, but your claim will likely be denied if you are found to have been in violation of NYS law at the time of the accident. Driving without a valid license, operating a vehicle under the influence, and reckless driving are some of the most common causes of claim denial.
Also, if the driver is found to be engaging in any commercial activity, such as driving rideshare or delivering food, the insurance company will likely deny the claim if made on their personal insurance. The driver who was engaging in the commercial activity will need to have a commercial insurance policy in place in case of a collision.
What To Do If Your Buffalo Car Accident Claim Was Denied
If your insurance claim was denied – either by your own insurance provider or the other driver's carrier – you still have an opportunity to appeal their decision. Here are some additional steps you can take if you feel as though your claim is valid, but was still denied.
Submit Additional Evidence
If your letter of denial from the insurance company states that you did not provide enough evidence to support your claim, then you may choose to provide the following if not yet sent to the insurance carrier:
A police report or completed MV-104 from the DMV
Photos and videos from yourself or witnesses at the scene
Medical records, bills, or prescriptions
File An Appeal
If you feel as though you have submitted sufficient evidence, and that your claim is otherwise valid, you can file an appeal with the insurance company. In your appeal letter, be sure to include the following:
Your name and policy number
Date of denial, what was denied, and cited reason for denial
Why you believe this denial is incorrect
Evidence to support your statement
Seek The Help Of A Buffalo Car Accident Lawyer
Consider consulting with a trusted Buffalo car accident lawyer if your case has been denied. Your lawyer will be able to provide you with valuable insight as to why your claim was denied if the reasoning was valid or in bad faith, and help you to appeal the decision. The best approach is to seek the help of an attorney as soon as possible after an accident. A skilled personal injury attorney can help present your case to the insurance companies in the best light, to avoid an improper denial of a claim altogether.
Can A Buffalo Car Accident Lawyer Help?
Having your car accident claim denied can add more frustration to an already upsetting situation. If your car accident claim has been denied, a Buffalo car accident lawyer can play a pivotal role in reinstating your claim.
Your attorney will be able to assess the reason for the denial, as outlined in the denial letter from the insurance company. If your claim is, in fact, valid and was wrongly denied by the insurance company, an experienced accident attorney – who is well-versed in New York State no-fault and personal injury liability coverage – will be able to assist you in filing an appeal.
Once the claim has been successfully filed, your attorney will launch an investigation of your accident to prove the other driver's negligence and how the injuries have impacted your day-to-day life. Your attorney will act as your representative when dealing with the insurance company and work to negotiate a fair settlement for your injuries based on the evidence available in support of your claims.
If your attorney feels as though the insurance company has not made a fair or reasonable offer to compensate you, they may suggest taking your claim to trial.
Call Cellino If Your Buffalo Car Accident Claim Has Been Denied
If your claim has been denied, don't wait to reach out to one of Buffalo's most trusted personal injury law firms – Cellino Law. Our car accident lawyers have decades of experience working to help car accident victims recover just compensation for their injuries. If you have been injured in a car crash where another driver was at fault and your claim was denied by insurance, contact our team for a free case consultation with a member of our legal team at 800-555-5555.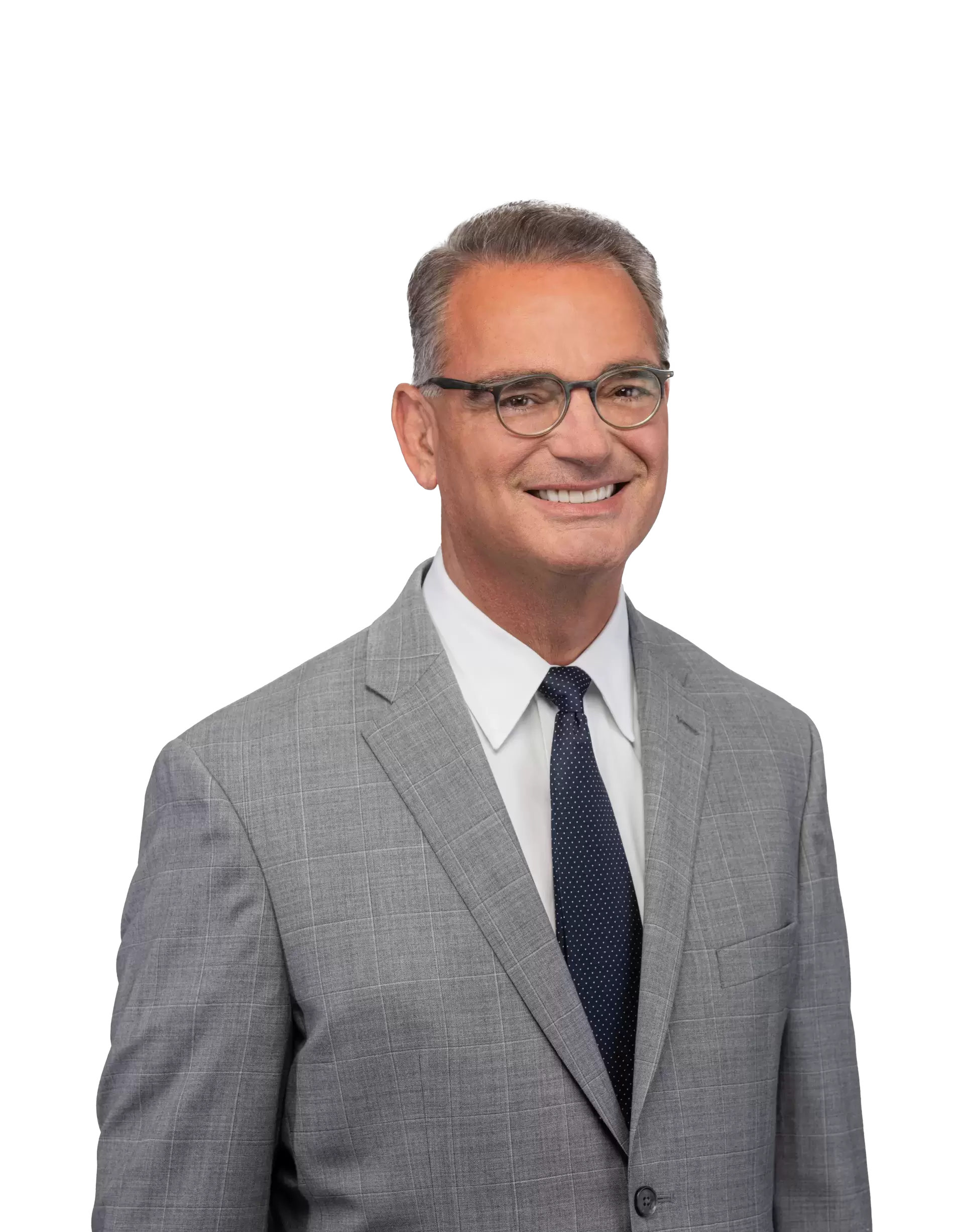 Content checked by the personal injury attorney Ross Cellino. As a family man and a trial attorney, I pride myself on winning cases and serving the community. With over 35 years of experience, I understand the function of a jury, how juries arrive at conclusions, and the role that the jury plays in administering justice. I know how to win cases. You can find us in Manhattan, Buffalo, Melville, Rochester, Brooklyn, The Bronx, Queens and other locations throughout New York.
It was a great pleasure working with you on my lawsuit. You certainly gave 150% of your time and interest in settling my case and for that, I am extremely grateful. Therefore, I want to thank you very much for helping me win my settlement and wish you the very best.

Linda

Thank you for your efforts on my behalf. I am very pleased (and surprised) at the amount of the settlement. We will use the funds to help pay down the debt on the truck we had to purchase after ours was totaled. Thank you again.

Linda

I highly recommend Cellino Law to anyone involved in a car crash. I worked with Michael Lovecchio, and had a wonderful experience given the circumstances. He was very attentive, and got the best possible outcome I could have wanted.

Susan

Cellino Law and more specifically my attorney, Gregory V. Pajak, Managing Attorney, and as a whole the Cellino Law Firm and its organization. This is by far one of the most professional law firms and attorney I have ever engaged with and retained in my 35 years. The level of professionalism goes beyond words, the care and constant engagement with me as the client was touching. I was never ever just treated as simply a CASE with potentially a significant dollar number attached to my file. I was engaged regularly, Tracey (Ass't) and Greg always made sure to remain constant, as well as consistent in overseeing that my case was handled properly and that it did matter in many ways - ensuring that the end result(s) would be fair and reasonable to my case/injury. The regular follow-up calls were very satisfying, knowing that you're involved in your case matters significantly AND always. One of my main items to recognize Cellino Law and Gregory is that whenever I called, I was able to get through to speak directly to my Lawyer and he would answer any if not all of my questions in a very professional and genuinely caring manner. I always felt cared for and protected legally and more importantly, I was made feel as a human being that was being cared for and always keeping me abreast of all matters connected to the case. There was never a point I felt let down, on the contrary -the level of service was "STELLAR". Greg is the consummate professional, a 'role model', if you will, for what other attorneys should strive to become when dealing with their clients.

Anthony

I am writing this letter to say how much I appreciate your services pertaining to my case. Your injury attorney took a hands-on approach and left me fully informed at all times as to where my case was going as well as how much ground we had to cover; leaving the final decisions in my hands but making sure that I knew all of the risks involved in the choices. I have dealt with a few law firms in my life on various different cases and this is the first time that I never had to call and/or track down my lawyer… because of this, I have and will continue to recommend Cellino Law to my friends and associates.

Denise

Cellino Law was a great company to work with. From the beginning they came out and met with my uncle and myself and assured us that everything would be taken care of from beginning to end our lawyer state and constant contact with us to make sure that everything would go smoothly and it did. I would definitely recommend anybody to go to Cellino Law for whatever help they need. And specifically please ask for the lawyer that we had Mr. Alan Silverstein. He was amazing and his staff was always attentive. Please go with them for your next law needs.

Eshaunda