After a car accident, you are likely left with many questions. How will I pay for my medical bills, my vehicle repairs, and even day-to-day living? Can I get compensated for any time I miss work? If you have been involved in a car accident in Buffalo, you need to know that you may be entitled to receive compensation for your damages. The Buffalo car accident lawyers at Cellino Law have dozens of years of experience and success in getting the maximum compensation for our clients.
As one of the premier injury law firms in the state of New York, you can be confident that your case will be handled by professional accident attorneys. Choosing the right attorney is a big deal, it can potentially result in you receiving up to a 3x larger settlement than if you had handled it alone!
Contact the car crash attorneys in Buffalo at Cellino Law today to receive a risk-free case review with our team. We will sit down with you and discuss every aspect of your case, providing answers to any of your questions while also evaluating your potential claim and letting you know what it may be worth. Call us today and start the process of getting justice for the images you incurred with the help of an experienced attorney.
How Much Does It Cost to Hire a Buffalo Car Accident Lawyer?
Cellino Law doesn't charge anything upfront if you hire us as your car accident lawyer. This makes it affordable for everyone because there are medical expenses involved after the accident. It is only after we help you get the compensation that you pay us.
We work on a strict contingency-fee-basis. This means we are responsible for our fees. Our fees depend on your success. That gives us the added motivation to win the case on your behalf. We also pay a few expenses upfront, such as court fees and documentation charges. Once we win the case, we will deduct that amount from the compensation you receive.
This pay-later facility should entice you to hire us as your personal injury lawyer. We accept cases depending on their merit. If we feel there is even the smallest chance of winning, we will take your case.
We start by providing a no-fee consultation. Talk us through what happened on the day of the accident. You can hire us after we finish our initial consultation.
Reporting a Car Accident in New York
It is mandatory to report a car accident in New York State if it leads to death or personal injury. The driver involved in the accident or responsible for causing the injury should report to the police first. Sometimes an accident may damage the property of a person. In such cases, the driver who caused the damage should report if the other driver is not there on the scene. Moreover, the driver may only report if the damage value exceeds $1000.
Drivers in New York should file a written report of their accident within the first ten days of the incident. Although there are no specific rules to report the accident if the driver got injured, our attorneys suggest the driver should file the report as soon as he/she becomes physically able.
Common Causes for Car Accidents
The New York state government provides personal injury compensation to the injured driver. However, you need to become eligible for this compensation. To become eligible, you need to report the type of car accident that took place.
Failure to yield to the right-of-way
Illegal U-turn
Failure to yield at stop sign/light
Inattention from the driver
Unsafe lane change
Defective/faulty vehicle parts
Speeding
Texting
Roadway hazards
Weather conditions
Sometimes you can be responsible for a car accident due to your negligence. Consult with an attorney in Buffalo, NY, to understand the consequences of your contribution to the accident.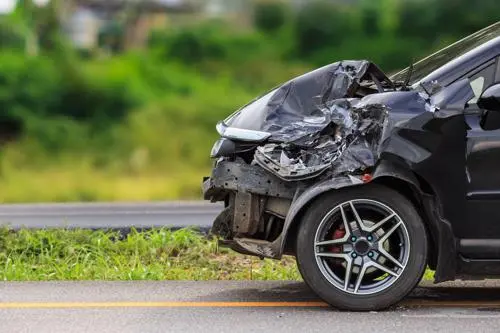 It is scary to drive on Buffalo highways because of their high records of accidents every year. Many automobile accidents involve a negligent driver. Motorists often become impatient, leading to poor decision-making and impulsivity, which in turn, causes car accidents. Moreover, with frequent "stop and go" signs, there are higher chances of a vehicle collision on the highways.
At Cellino Law, you can talk to a reputable Buffalo car accident attorney to evaluate your car accident case in New York.
Common Injuries From Car Accidents
You have no idea how gruesome car accidents can be. Some of the common car accident injuries include hit and runs, rental cars, side-impact, and rollover collisions, parking lot accidents, head-on collisions, failure-to-yield accidents, rear-end collisions, teen drivers, pedestrians, motorcycles, trucks, or other on-road cars.
According to New York law, motorists involved in Buffalo car accidents are eligible or lost wages and medical expense compensations, irrespective of whose fault it is. Your personal injury lawyer can take legal action to get compensation for the injury and suffering you sustained due to the accident.
Under the New York law, a "serious injury" means the following:
Dismemberment or significant disfigurement
Permanent consequential limitation of use of a body organ or member
Death
A significant limitation of use of a body function or system
Permanent loss of use of a body organ, member, function or system
A fracture
Physical impairment that affects your life during the first 90 days after the accident.
What Compensation Can You Get After a Car Accident?
Some of the most common compensation for car accident lawsuits includes demurrage for both economic and non-economic losses. Sometimes you may receive punitive damages due to the defendant's misconduct.
Economic Damages
Usually, economic compensations repay the direct costs incurred by the car accident victims, such as:
Lost wages
Property damage like damage to the vehicle
Current and future medical bills due to the accident
Present and future loss of earning capacity
Non-Economic Damages
According to New York State Insurance Law § 5102, non-economic compensation is only applicable if the victim suffers a "serious injury." This means you will get money if you experience the following:
Disfigurement
Loss of the use of a body organ or body system
Loss of a fetus
A significant limitation of use of a body function or system
Fracture
Dismemberment
Apart from economic and non-economic compensation, you may also receive punitive damages if the defendant's action leads to the loss of human lives. These damages usually equate to a few multiples of what you receive as compensatory damages.
How Long Do I Have to File a Car Accident Lawsuit in NY?
It is wise to get in touch with a personal injury lawyer as soon as possible because the New York law asks you to file the case within a specific deadline
There is a limitation on car accident lawsuits. This means you need to file an accident report within ten days. Like car accidents, there are different statutes of limitations when it comes to a variety of lawsuits.
You have three years from the date of the accident to file your personal injury case against the defendant. However, car accident claims involving a defendant from a government body, require a notice of claim within 90 days after the accident.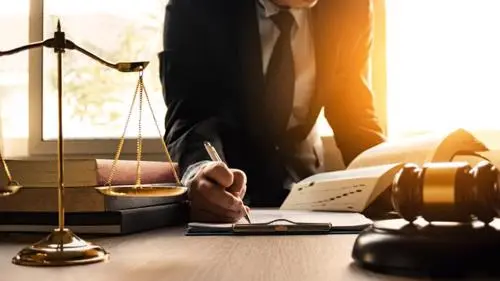 You should contact an experienced team of Buffalo car accident lawyers as soon as possible. This will enable you to stay within the statute of limitations and improve your chances of winning the case and compensation.
You cannot expect a lawyer to solve a personal injury case overnight. These lawsuits take time because of their complicated nature. The lawyer has to go through a series of investigations, including examining your medical records and vehicle damage. He/she also needs to interrogate witnesses, if any, during the accident. Your Buffalo car accident attorney will consult with a variety of medical experts to understand the seriousness of your injury. He will try to reconstruct the scene of the accident to understand what happened. Our lawyers may need to receive court orders so that they can obtain various pieces of evidence, such as debit/credit card receipts, driver's mobile phone records, etc.
Common Types of Auto Accidents in Buffalo, NY
Some of the most common car accidents that you may come across are as follows:
Careless teen drivers
Hit and runs
Rear-end collisions
Accidents by rental cars, motorcycles, trucks, or other vehicles
Rollover or side-impact collisions
Head-on collisions
Parking lot accidents
Failure to yield accidents
Even if you are responsible for the car crash, you may receive compensation for lost wages and medical expenses. However, make sure you hire an experienced car accident lawyer to fight your case. They are aware of the tricks to employ in court so that you can receive the maximum amount of compensation for your injuries. Cellino Law can come to your rescue if anything like this happens.
A motor vehicle accident may result in a severe injury, such as a fracture, death, limitation of your body organ, limitation of your body function, permanent loss of your body organ, significant disfigurement, and physical impairment that becomes a life-threatening issue within the first 90 days from your accident date.
Therefore, you shouldn't waste your time to consult with a Buffalo car accident lawyer. The quicker you hire a lawyer, the more chances you have of winning the case as the lawyer will have better opportunities of collecting various pieces of evidence against the defendant.
What Information Should I Gather From The Scene Of An Accident?
You should try to collect the following information from the scene of the accident as soon as possible:
Make, model, color, year of manufacture, and license plate numbers of all the cars involved in the accident.
Name, address, phone number, license number, insurance information, and registration information of all the drivers involved.
Full name, phone number, and address of the vehicle's occupants, witnesses, and pedestrians involved in the accident.
Name, badge number, and department of the police officer who arrived at the scene of the accident.
The actual location of the accident.
After I get into a car accident, should I talk to the other driver?
Never! It doesn't matter who caused the automobile accident. You shouldn't speak with the other driver about the case. You may feel apologetic if it's your fault, but don't say, "I'm sorry." This means you are accepting your fault. You may only check if anyone in the car got injured or not. Other than that, don't speak to anyone involved in the accident. It may turn the case against you.
What Should I Do if the Other Driver was At-Fault?
This is one of the most common questions that car accident victims ask after the unfortunate event. Well, you should first inform the police about the accident. Report the accident as soon as possible and then make a call to your insurance company. New York follows a no-fault insurance policy. This means your insurance company is liable to pay without inquiring who is responsible for the accident. Apart from your insurance company, you may also ask for compensation from the defendant's insurer, especially if the accident results in serious injuries such as scarring, disfigurement, loss of limbs, or death of your loved one.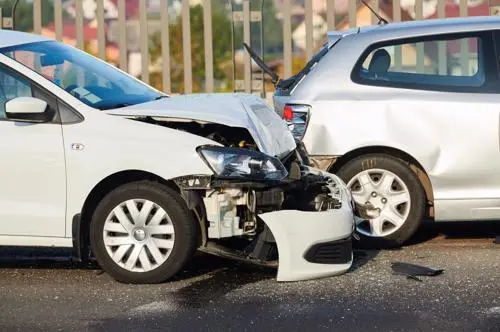 Your lawyer will file for a car accident case on your behalf. The chances of receiving an appropriate amount of compensation from the insurance company will increase if you hire a car accident lawyer. Otherwise, insurance companies try to provide a low amount of compensation for car accident injuries.
What if the other driver left the scene of the accident or does not have car insurance?
For hit and run car accident cases, it is a challenge to note down all the information mentioned above. However, you can still get compensation from your insurance company for your injuries. The insurance company will pressure you to settle for a smaller amount than what you actually deserve.
You shouldn't negotiate with the insurance company alone. Allow your Buffalo car accident lawyers from Cellino Law to work on your behalf and get an adequate compensation amount.

Will I Have to go to Court For a Car Accident Claim?
Usually, lawyers prefer to settle car accident claims out of court. They negotiate a deal so that there is no need for the case to go to the plaintiff. However, if the insurance company rejects an acceptable claim, your lawyer may file a lawsuit.
At Cellino Law, we assess the entire incident in detail. This allows our car accident lawyers to figure an approximate compensation amount. They will negotiate a fair deal with the defendant's lawyers so that the case doesn't take long to get dismissed. On the other hand, if the insurance company doesn't settle for a reasonable amount of compensation, our lawyers will leave no stone unturned to fight against that organization.
Contact Cellino Law for a Consultation With A Buffalo Car Accident Lawyer!
If you were injured in a car accident that was not your fault, you will need the help of a Buffalo auto accident lawyer. The team at Cellino Law is available 24/7 to provide you the legal advice you are looking for and offer a free consultation for your case. In this consultation, you will be able to ask all the legal questions you have about your car accident. It also gives you the opportunity to discuss your car crash in confidence.
Our Buffalo personal injury attorneys are ready to take your case. Let our team of auto accident lawyers help you to recover the compensation you deserve for your injuries and vehicle damages. We work for you and can win your case. Contact us today to set up a free case evaluation. We are ready to assist you now!
It was a great pleasure working with you on my lawsuit. You certainly gave 150% of your time and interest in settling my case and for that, I am extremely grateful. Therefore, I want to thank you very much for helping me win my settlement and wish you the very best.

Linda

Thank you for all your help. It has been a long journey. At last, the light at the end of the tunnel. Also, thank Tom for the help and work he put in.

Ron

Cellino Law and more specifically my attorney, Gregory V. Pajak, Managing Attorney, and as a whole the Cellino Law Firm and its organization. This is by far one of the most professional law firms and attorney I have ever engaged with and retained in my 35 years. The level of professionalism goes beyond words, the care and constant engagement with me as the client was touching. I was never ever just treated as simply a CASE with potentially a significant dollar number attached to my file. I was engaged regularly, Tracey (Ass't) and Greg always made sure to remain constant, as well as consistent in overseeing that my case was handled properly and that it did matter in many ways - ensuring that the end result(s) would be fair and reasonable to my case/injury. The regular follow-up calls were very satisfying, knowing that you're involved in your case matters significantly AND always. One of my main items to recognize Cellino Law and Gregory is that whenever I called, I was able to get through to speak directly to my Lawyer and he would answer any if not all of my questions in a very professional and genuinely caring manner. I always felt cared for and protected legally and more importantly, I was made feel as a human being that was being cared for and always keeping me abreast of all matters connected to the case. There was never a point I felt let down, on the contrary -the level of service was "STELLAR". Greg is the consummate professional, a 'role model', if you will, for what other attorneys should strive to become when dealing with their clients.

Anthony

My wife and I would like to take this opportunity to thank you for a fantastic job as our attorney. We could not have been more pleased with the work you and your team has done on this case. This past four years or so has been such a roller coaster for our family. We are very pleased and grateful with the result. We have made a good choice by choosing you. Thank you.

Dave

Thank you for your help in settling the case of my father's accident. I could always count on you to answer my questions honestly and in terms I could understand. If all lawyers at Cellino Law are like you, I understand why they are an A-1 law firm.

Bedner

Thank you for your efforts on my behalf. I am very pleased (and surprised) at the amount of the settlement. We will use the funds to help pay down the debt on the truck we had to purchase after ours was totaled. Thank you again.

Linda