Can I Be Held Liable For A Car Accident If It Was Caused By A Medical Emergency?
October 31, 2023
Medical emergencies are unforeseen events that can unfortunately happen to anyone at any time – even when you're operating a motor vehicle. If a medical emergency occurs while driving, it can lead to a car accident with another vehicle, pedestrian, or cyclist. So, who is liable when someone is injured during such an emergency?
Understanding the Elements of Liability
To determine liability in a medical emergency-related car accident, you must consider:
Did Negligence Occur?
Liability in a car accident depends on whether or not any party involved in the accident acted in a negligent manner. If the driver who suffered a medical emergency at the time of the accident had prior knowledge of a medical condition and understood that it could impair his or her ability to drive safely, then the insurance company may find that the driver acted negligently by getting behind the wheel.
Was The Condition Foreseeable?
In some cases, a medical emergency is not foreseeable and is therefore considered to be an "act of God."
Let's say, for example, that a 50-year-old man with no documented underlying health conditions suffers a heart attack behind the wheel and strikes another driver's car in traffic. The man may not be held liable for the resulting injuries to the other driver if it can be proven that there was no indication he was at risk for a heart attack, and the accident was therefore unforeseeable.
Do Drivers Have A Duty of Care To Other Drivers?
Any driver has a legal obligation to operate their vehicle safely and responsibly. Suppose a driver has a known medical condition that may compromise his or her ability to drive. In that case, the driver has a duty to other drivers to take reasonable measures to prevent an accident from potentially occurring. If a driver believes he or she may have a condition that could cause a medical emergency while driving, the following may fall under the driver's duty of care:
Consulting With A Medical Professional or Specialist: Drivers with known medical conditions, and even those without, should check in with their medical providers regularly to assess for any condition updates that could impair their ability to drive.
Following Medical Advice: If a healthcare provider recommends against driving due to a medical condition, or even due to a prescription a driver is taking, then the driver has a duty to follow this advice.
Self-Regulation: Drivers are responsible for checking in on their own physical and mental well-being. If they are experiencing symptoms that may impair their driving ability, they should take appropriate action like pulling over if on the road, and seeking medical care where necessary.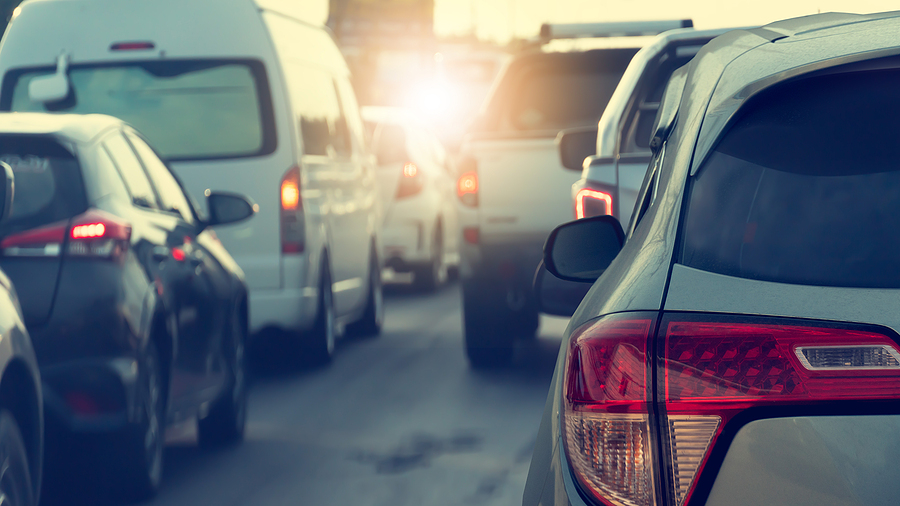 What To Do After A Car Accident With Someone Who Suffered A Medical Emergency
Experiencing a car accident with someone who has just suffered a medical emergency can be a frightening and disorienting situation. It's essential to respond quickly and calmly to ensure your safety, and others' safety, and that all facts of the accident are documented correctly.
Ensure The Safety Of Yourself and Others
Immediately after an accident, get yourself and your vehicle to a safe spot if possible. Check yourself and/or your passengers for any injuries and make sure you are clear to check on anyone else at the scene.
Call 911
If it's been assessed that the other driver is suffering a medical emergency or there are injuries at the scene, call 911 to have a police officer and ambulance report to the scene. The police officers will be able to complete a police report for the accident, and the EMTs on the scene will provide necessary medical care for those in need.
Document The Scene
If you are able to, take photos and videos of the accident scene including any damages to the vehicles, the weather conditions, notable markers of where the accident occurred, and any visible injuries anyone has sustained.
Get Driver Information and Insurance
If the driver who suffered a medical emergency is alert and responsive at the accident scene, exchange insurance information with them, as this will be necessary for you to file a claim. If the driver is not responsive and unable to exchange insurance information, this will be available on the police report.
Collect Witness Information
Your insurance company may ask if there were any witnesses to the accident to help solidify your claim, so get the name and contact information of any credible witnesses to the crash.
Seek Follow-Up Medical Attention
Even if you feel you were not injured in the accident, it is still advisable to seek a medical evaluation. Your doctor will be able to assess any injuries you've sustained and recommend a treatment plan if they believe it is necessary.
Consult With A Legal Professional
Depending on the circumstances of your accident and the severity of the injuries you incurred, you may opt to seek the advice of a trusted car accident attorney to retrieve a fair settlement for your injuries and related medical expenses.
Involved In A Medical Emergency-Related Car Crash? Call Cellino.
Determining liability in a medical emergency-related car accident can be a complex legal matter that often requires a detailed examination of the circumstances surrounding the accident. As an experienced and well-trusted personal injury firm, we have the resources necessary to conduct an investigation to determine who is liable for the accident and any resulting injuries.
To get in touch with a member of our legal team, call us at 800-555-5555 or complete an online contact form.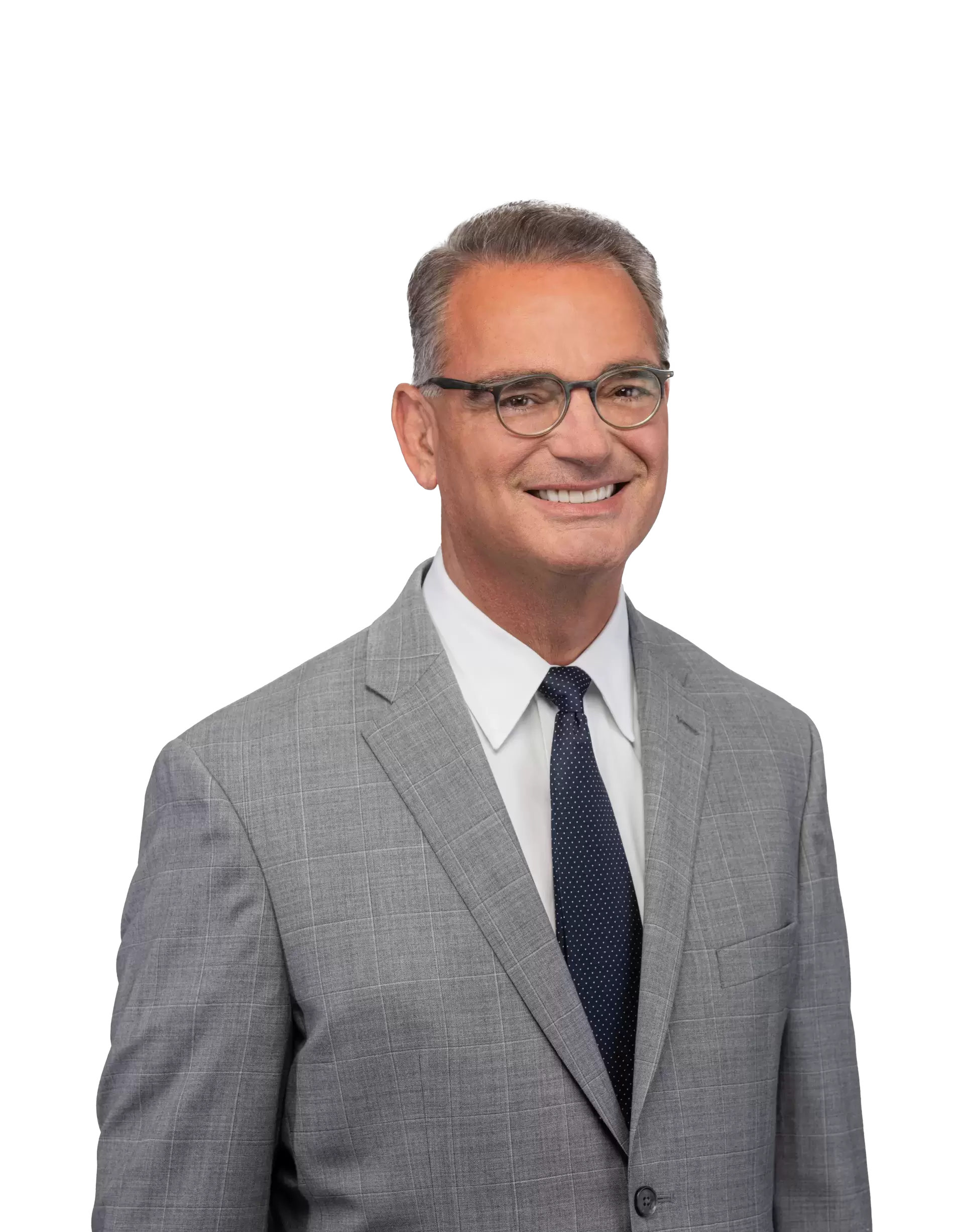 Content checked by the personal injury attorney Ross Cellino. As a family man and a trial attorney, I pride myself on winning cases and serving the community. With over 35 years of experience, I understand the function of a jury, how juries arrive at conclusions, and the role that the jury plays in administering justice. I know how to win cases. You can find us in Manhattan, Buffalo, Melville, Rochester, Brooklyn, The Bronx, Queens and other locations throughout New York.
Cellino Law and more specifically my attorney, Gregory V. Pajak, Managing Attorney, and as a whole the Cellino Law Firm and its organization. This is by far one of the most professional law firms and attorney I have ever engaged with and retained in my 35 years. The level of professionalism goes beyond words, the care and constant engagement with me as the client was touching. I was never ever just treated as simply a CASE with potentially a significant dollar number attached to my file. I was engaged regularly, Tracey (Ass't) and Greg always made sure to remain constant, as well as consistent in overseeing that my case was handled properly and that it did matter in many ways - ensuring that the end result(s) would be fair and reasonable to my case/injury. The regular follow-up calls were very satisfying, knowing that you're involved in your case matters significantly AND always. One of my main items to recognize Cellino Law and Gregory is that whenever I called, I was able to get through to speak directly to my Lawyer and he would answer any if not all of my questions in a very professional and genuinely caring manner. I always felt cared for and protected legally and more importantly, I was made feel as a human being that was being cared for and always keeping me abreast of all matters connected to the case. There was never a point I felt let down, on the contrary -the level of service was "STELLAR". Greg is the consummate professional, a 'role model', if you will, for what other attorneys should strive to become when dealing with their clients.

Anthony

Choosing the right attorney to represent you after an accident can make all the difference. This is no cliche. I recently experienced these words to live by first hand. After a tractor trailer rear ended me at high speed in 2017 I retained Allan Silverstein to handle my case. I quickly realized that bringing a lawsuit rapidly snowballs into a mountain of details that can make or break your results. Documents, case histories, doctor visits, bills, and lots of phone calls all need to be accurately kept track of if a successful outcome it to be attained. To complicate matters I reside in New York and the incident took place in New Jersey. Luckily, Allan was licensed in multiple states. I was fortunate to find Allan to handle this matter from the New York area. Armed with an accurate account of the facts Allan went to work on the difficult job of negotiating with the defending insurance company as well as my no fault carrier in order to obtain the best possible outcome for my set of circumstances. In a lawsuit communication is key and and events can be of a timely nature. Allan never failed to return my calls - usually the same day! He fought skillfully and respectfully to get me the best possible settlement. He is easy to deal with and a likeable down to earth guy. He always listened with compassion and respect to my issues. He guided me with objective understanding as well as a realistic analysis of the merits of my case. When we finally settled Allan got me a fair agreement beyond my expectations and negotiated with my doctors to make sure all my bills were paid. It was a great experience having Allan represent me. Quality work in any aspect of life is hard to find. Quality is what I got with Allan Silverstein. I highly recommend him if you find yourself in need of a personal injury attorney.

Theodore

I highly recommend Cellino Law to anyone involved in a car crash. I worked with Michael Lovecchio, and had a wonderful experience given the circumstances. He was very attentive, and got the best possible outcome I could have wanted.

Susan

Joe and I just wanted to send you this note thanking you for the professional way you handled our lawsuit. Your kindness was extremely appreciated in a very difficult time. When we found out the people that caused the accident had no insurance, we thought our chances of receiving any settlement was nonexistent. Once we met with you and released you were able to help us our minds were put at ease. Your aggressive manner of handling the case exceeded our expectations. Please feel free to use us as a reference. Thank you so much and best wishes,

Danielle and Joe

My experience during the time of negotiations was extremely positive. Josh Sandberg handled my lawsuit with the utmost integrity. He returned all my phone calls in a timely manner and answered all my questions. Josh made things less stressful. I would highly recommend Josh and the entire staff at Cellino Law.

Arthur

Thank you for all your help. It has been a long journey. At last, the light at the end of the tunnel. Also, thank Tom for the help and work he put in.

Ron