How Do Insurance Companies Determine Who Is At Fault For A Car Accident
May 24, 2022
After a car accident happens in the State of New York, one of the most important things to determine is who is at fault for the accident. If a car accident leads to any serious injury including broken bones, spinal injuries or death, the insurance of the driver who caused the accident will be responsible for paying the damages for the injured party.
But how do the insurance companies determine who is at fault for the accident? Auto insurance companies will use state laws and details of the crash to determine who exactly is at fault for the crash and resulting damages. Let's take a look at what items are typically evaluated by the insurance companies:
Police Reports
No matter who is at-fault for the accident, it's always a good idea to file a police report after you've been in an accident. The police report is considered to be a good, objective look at the accident in the eyes of insurance companies. The police are experienced in asking the right types of questions that will help insurance to determine fault.
If you have suffered a serious injury after a car accident, the police report will act as evidence and help to support your claim against the opposing party by providing exact details on what occurred including the date and time of the accident, injuries sustained, property damage sustained and driver statements.
Witnesses and Evidence
At the scene of the accident, collecting evidence can be important, especially if you decide to file a personal injury lawsuit against the opposing driver. Taking photographs of damage to your vehicle, your injuries, road defects and placement of vehicles will be extremely important to helping determine fault. Information regarding statements, damages and date of the accident will be included in your police report.
If there are any witnesses to the accident, be sure to collect their contact information, as your insurance company may need their official witness statements to help determine who is at fault for the accident.
State Liability Laws
New York State follows a "no-fault" system for most motor vehicle accidents. Each driver in the State of New York is required to carry a minimum amount of no-fault insurance coverage and their own insurance company will pay for medical expenses and lost wages up to the no-fault policy limit regardless of who is at fault. If a driver has collision coverage, their insurance will pay to repair the vehicle regardless of fault.
In contrast to no-fault, fault comes into play in a claim for personal injuries. In order to obtain a personal injury settlement for pain and suffering, the injured party will need to prove that the other driver is at fault and that they suffered a "serious injury" as a result of the accident. This is a phrase that is defined in New York's Insurance Law. If the injured party is able to prove that they sustained a "serious injury", the injured party will be able to make a personal injury claim under New York law. If the injured party also was partly at fault for the car crash, then based on New York's comparative fault rules, any settlement is reduced by the percentage of fault attributable to that person.
Under New York's negligence law, an insurance adjuster will consider the circumstances of the accident and the actions of each party leading up the accident including the speed of the car, if traffic laws were being followed, cell phone usage at the time of the accident or other distractions and environmental factors.
If both drivers in the crash are at fault, then the driver will only be able to recover the percentage in which they are not at fault. For example, if the injured driver is found to be 60% at fault, whatever damages that person can collect will be reduced by that same 60%.
What to Do After an Accident
If you or a loved one has been seriously injured or has passed away as a result of a car crash, you should seek legal help to evaluate your claims. The dedicated team of attorneys at Cellino Law have decades of experience fighting for those who have been injured as a result of another person's negligence and have worked to help clients receive the maximum compensation from insurance companies. We are available 24/7 to consult with you regarding your claim, call us at 800-555-5555. Car crash? Call Cellino!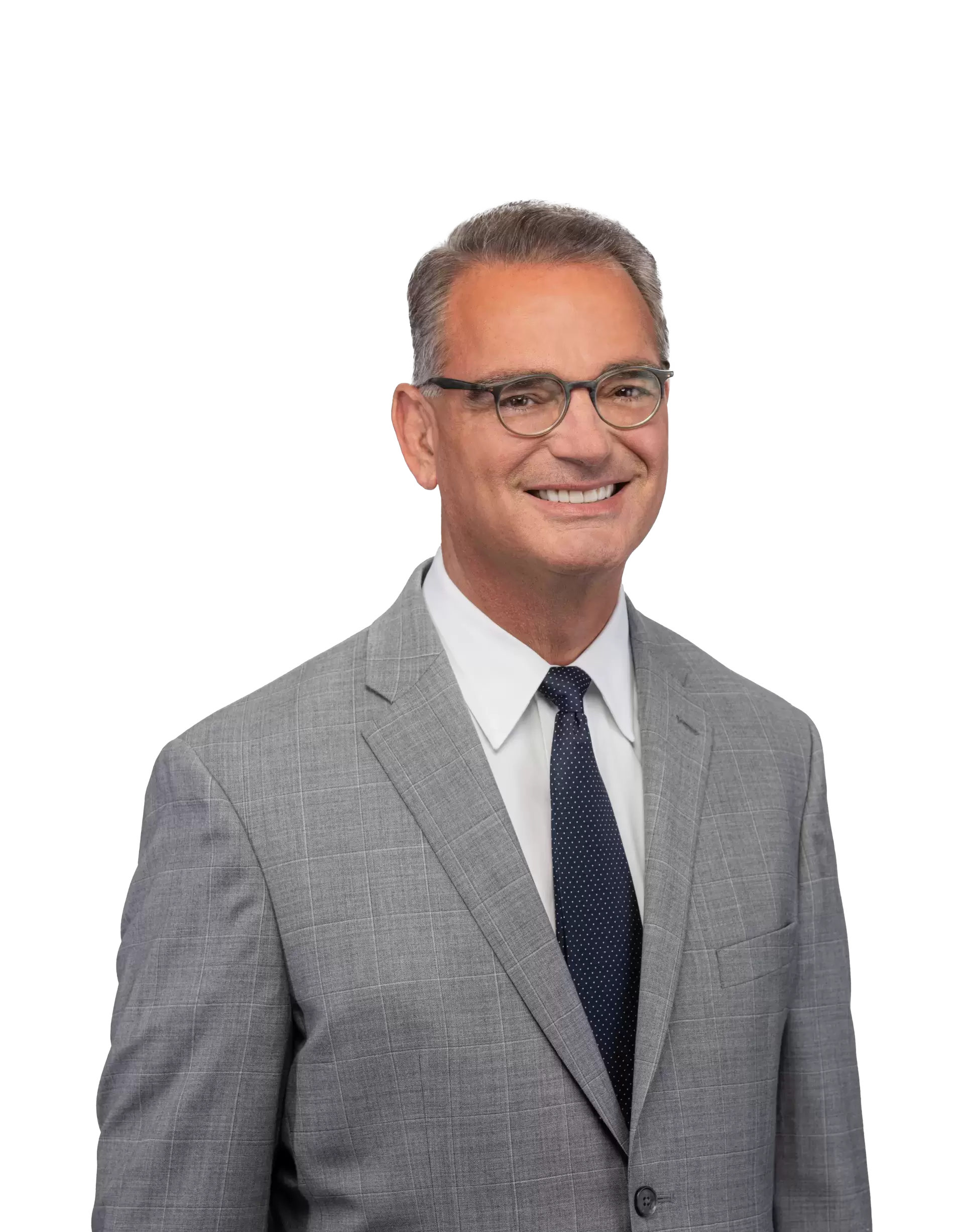 Content checked by the personal injury attorney Ross Cellino. As a family man and a trial attorney, I pride myself on winning cases and serving the community. With over 35 years of experience, I understand the function of a jury, how juries arrive at conclusions, and the role that the jury plays in administering justice. I know how to win cases. You can find us in Manhattan, Buffalo, Melville, Rochester, Brooklyn, The Bronx, Queens and other locations throughout New York.
This is to express our gratitude to you and your team in helping us and Stephanie navigate through the legal process following her car accident. We are very satisfied with the outcome and grateful for your hard work and attention to details. We fell confident that with this compensation, Stephanie will be able to move forward with her studies and her life with the ability to care for some of her health needs resulting from the injuries sustained following her car accident. Thank you very much and may God continue to bless your efforts.

Jose & Rose

I am writing to let you know what an outstanding job George Gridelli did for me in my personal injury lawsuit. His professionalism and expertise were evident at our first metting and he and his paralegal Diane D'Andrea took care of me as if I was a friend and not merely a client. They both went above and beyond for me in so many ways that it would be too numerous to list and I am grateful to have had such an exemplary team represent me. When working with George and watching him in court he personified to me what a lawyer is supposed to be - an honest, extremely compentent man who helped guide me through the legal system. I could not have obtained better representation anywhere else at any price. To me that says a lot abut you and your firm's integrity. Thank you again for representing me and for having such stellar individuals working for you! I will continue to recommend your firm.

Carol

Thank you for your time, effort, and hard work on my case. I appreciate your expertise and compassion. I never experienced what I went through and I would have been completely lost without you.

Martha

Cellino Law and more specifically my attorney, Gregory V. Pajak, Managing Attorney, and as a whole the Cellino Law Firm and its organization. This is by far one of the most professional law firms and attorney I have ever engaged with and retained in my 35 years. The level of professionalism goes beyond words, the care and constant engagement with me as the client was touching. I was never ever just treated as simply a CASE with potentially a significant dollar number attached to my file. I was engaged regularly, Tracey (Ass't) and Greg always made sure to remain constant, as well as consistent in overseeing that my case was handled properly and that it did matter in many ways - ensuring that the end result(s) would be fair and reasonable to my case/injury. The regular follow-up calls were very satisfying, knowing that you're involved in your case matters significantly AND always. One of my main items to recognize Cellino Law and Gregory is that whenever I called, I was able to get through to speak directly to my Lawyer and he would answer any if not all of my questions in a very professional and genuinely caring manner. I always felt cared for and protected legally and more importantly, I was made feel as a human being that was being cared for and always keeping me abreast of all matters connected to the case. There was never a point I felt let down, on the contrary -the level of service was "STELLAR". Greg is the consummate professional, a 'role model', if you will, for what other attorneys should strive to become when dealing with their clients.

Anthony

I really just wanted to say thank you so much for taking my case, answering all my questions, and mostly for being very patient with me. I feel that without you and Roza I would not have been able to get anything at all. I hope to never need a lawyer again, but if I do I will definitely want you both working for me. Again thank your for you hard work, time and patience.

Veola

Thank you for your efforts on my behalf. I am very pleased (and surprised) at the amount of the settlement. We will use the funds to help pay down the debt on the truck we had to purchase after ours was totaled. Thank you again.

Linda