The Dangers of Texting and Driving in New York
October 11, 2023
New York drivers can cause catastrophic car accidents by texting and driving because it can take their attention away from the road. Instead of focusing on necessary road information, the driver may worry more about their text conversation and miss vital information.
Without looking at the road, a New York driver could miss a stop sign, a red light, another car changing into their lane, a pedestrian crossing the street, or an unexpected obstacle. They will also not have at least one hand on the wheel, making it difficult to steer safely.
If you were involved in a New York texting and driving car collision, you could file a car accident claim with the at-fault party's insurance company to pursue compensation for damages. A New York car accident lawyer can help you file the necessary paperwork, collect evidence to prove the at-fault party's liability and negotiate a fair insurance settlement.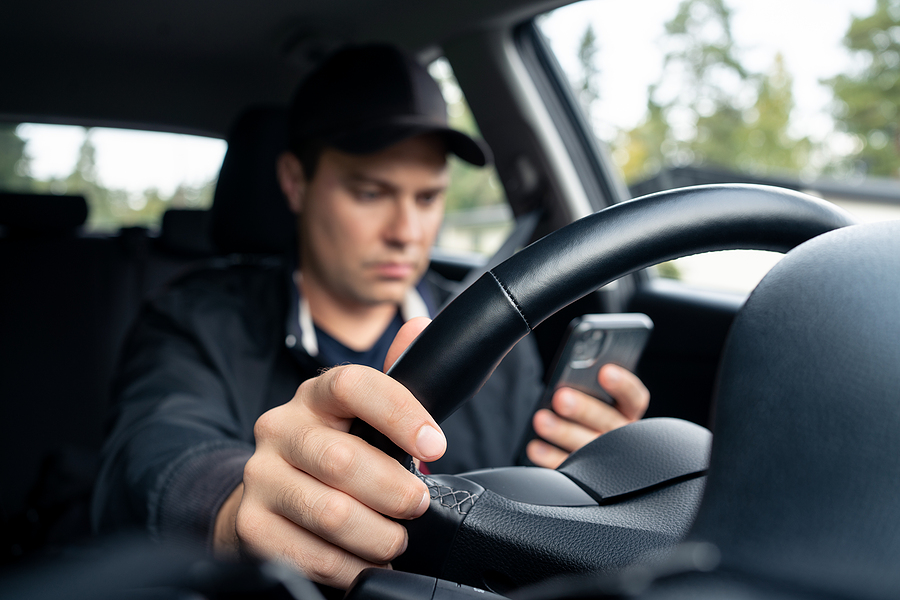 Texting and Driving is the Most Common Distraction for New York Drivers
New York car accidents result from the negligence of one party that exposes others to the risk of a collision. In most cases, car accidents happen because of the reckless behavior of drivers. Distracted driving is one of the major types of negligent driving behaviors and involves a manual, visual, or cognitive distraction that takes a driver's attention away from the road.
Texting while driving is a common type of distracted driving in New York. It involves a driver taking their eyes off the road and hands off the wheel to send text messages with their phones. According to the National Highway Traffic Safety Administration (NHTSA), phone use contributes to about 12% of US roadway accidents.
It's easy for a New York driver stuck in traffic or a long commute to take a few seconds to text. They may feel the message sent to a business partner, co-worker, or family member is worth a few seconds of risk. However, texting while driving is a gamble with other commuters' lives that can lead to life-threatening car accident injuries.
New York Drivers Who Text Can Take Their Eyes Off the Road
Texting while driving can provide a visual distraction that can lead to New York drivers not looking at vital information in front of them. A visual distraction takes a driver's eyes off the road, such as looking at a GPS, something far off in the distance, or another person in the car.
When a New York driver looks down at their phone to text, they're not able to look at what's happening on the road. Real streets, roads, and highways have unexpected things that drivers must account for to avoid causing a car accident.
The following are some vital pieces of information a texting New York driver can miss:
Stop sign
Traffic control signal
Another car changing into their lane
Pedestrian crossing the street
A downed power line
A pothole
Backed up traffic
Texting and Driving Can Lead to a New York Driver Taking a Hand Off the Wheel
Another danger presented by texting and driving is not having both hands on the wheel. Texting while driving can provide a manual distraction and lead to a severe car accident because a New York driver may not be able to steer properly to avoid a car accident.
For example, let's say there is a pothole on the street. The texting driver fails to see it until the last second because their eyes are off the road. By the time they do see it, their hands are not properly placed on the wheel. It takes them time to put down their phone and steer to avoid the pothole.
If a New York driver hits the pothole, they can cause damage that leads to a tire blowout. This can cause them to lose control of their vehicle, possibly leading to them crashing into another vehicle.
How Can Texting and Driving Make New York Intersections Even More Dangerous?
Texting while driving in New York can also make intersections more dangerous than they already are. Intersections are the location for a lot of New York car accidents because of the amount of motor vehicles, pedestrians, and bicyclists trying to move through at one time.
Reckless drivers can run red lights and cause car accidents. A texting driver not paying attention to the street in front of them may miss a red light, run through a busy intersection, and crash into a car with the right-of-way.
They can also cause a rear-end accident by crashing into a car stopped at a red light. Texting drivers also could miss the fact that pedestrians have the right-of-way to cross the street and crash into them, exposing them to life-threatening injuries.
Hiring a New York Car Accident Lawyer to Help With a Texting and Driving Accident
New York texting while driving accident victims can file a car accident claim to pursue compensation for car accident damages. Some damages they could recover compensation for include medical bills, lost wages, property damage, and loss of enjoyment of life.
A New York car accident victim's best chance for recovering fair compensatory damages comes from hiring a car accident lawyer. They can use their experience to help craft a legal counsel plan to hold the texting driver accountable for their negligence that caused the catastrophic car accident.
Contact Cellino Law Today for Help With Your Distracted Driving Car Accident Claim
The New York car accident lawyers at Cellino Law have decades of experience helping victims of car accidents hold negligent parties accountable for damages. They can use their experience and resources to help you with the car accident claim process to hold a texting driver accountable for causing your car accident.
Our car accident lawyers can assess your damages, determine who caused the accident, collect evidence, explain New York car accident laws, and negotiate a fair settlement. Contact Cellino Law today for a free New York car accident case evaluation by calling us at (800) 555-5555 or leaving a message on our online contact page.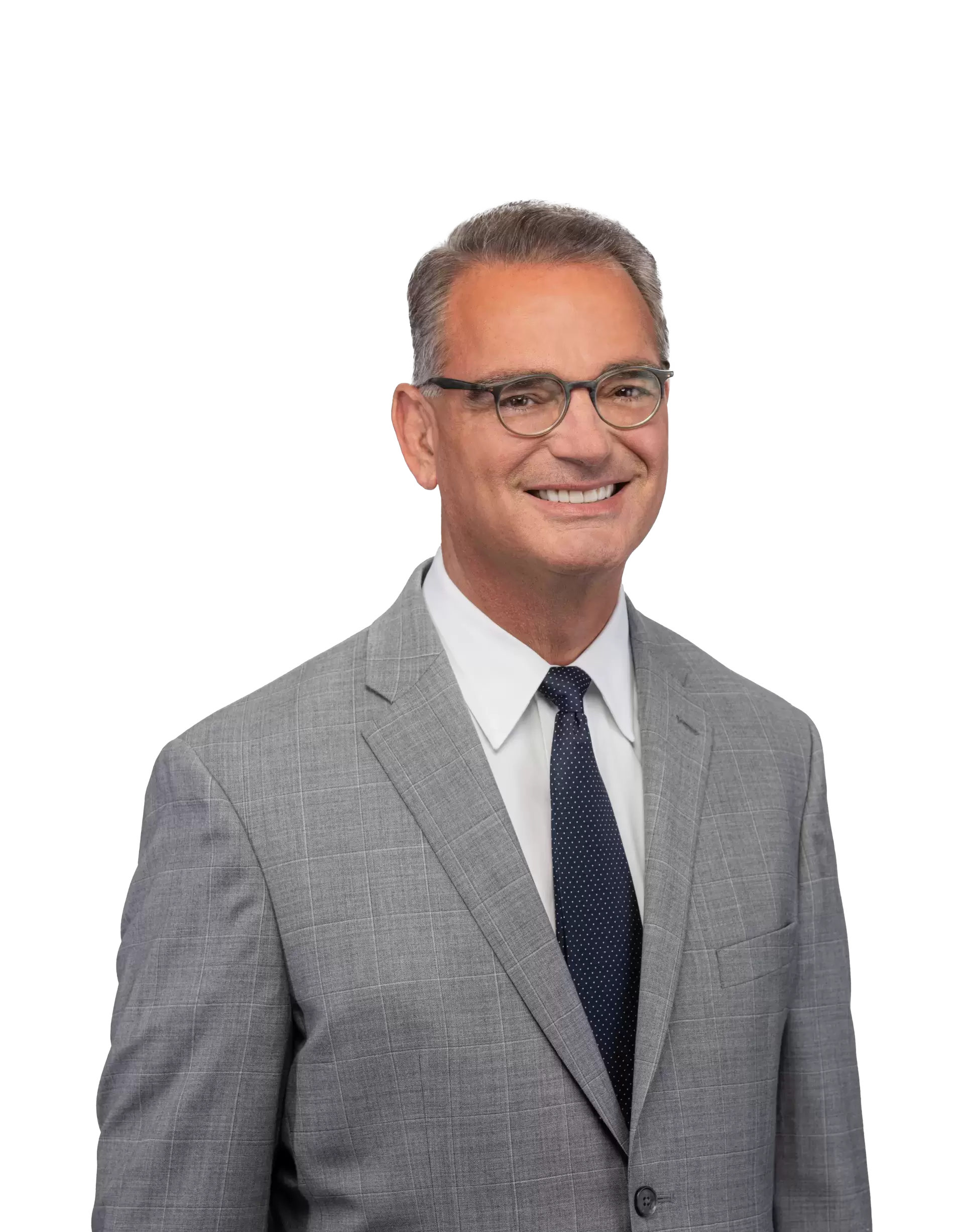 Content checked by the personal injury attorney Ross Cellino. As a family man and a trial attorney, I pride myself on winning cases and serving the community. With over 35 years of experience, I understand the function of a jury, how juries arrive at conclusions, and the role that the jury plays in administering justice. I know how to win cases. You can find us in Manhattan, Buffalo, Melville, Rochester, Brooklyn, The Bronx, Queens and other locations throughout New York.
My experience during the time of negotiations was extremely positive. Josh Sandberg handled my lawsuit with the utmost integrity. He returned all my phone calls in a timely manner and answered all my questions. Josh made things less stressful. I would highly recommend Josh and the entire staff at Cellino Law.

Arthur

Thank you for your time, effort, and hard work on my case. I appreciate your expertise and compassion. I never experienced what I went through and I would have been completely lost without you.

Martha

Choosing the right attorney to represent you after an accident can make all the difference. This is no cliche. I recently experienced these words to live by first hand. After a tractor trailer rear ended me at high speed in 2017 I retained Allan Silverstein to handle my case. I quickly realized that bringing a lawsuit rapidly snowballs into a mountain of details that can make or break your results. Documents, case histories, doctor visits, bills, and lots of phone calls all need to be accurately kept track of if a successful outcome it to be attained. To complicate matters I reside in New York and the incident took place in New Jersey. Luckily, Allan was licensed in multiple states. I was fortunate to find Allan to handle this matter from the New York area. Armed with an accurate account of the facts Allan went to work on the difficult job of negotiating with the defending insurance company as well as my no fault carrier in order to obtain the best possible outcome for my set of circumstances. In a lawsuit communication is key and and events can be of a timely nature. Allan never failed to return my calls - usually the same day! He fought skillfully and respectfully to get me the best possible settlement. He is easy to deal with and a likeable down to earth guy. He always listened with compassion and respect to my issues. He guided me with objective understanding as well as a realistic analysis of the merits of my case. When we finally settled Allan got me a fair agreement beyond my expectations and negotiated with my doctors to make sure all my bills were paid. It was a great experience having Allan represent me. Quality work in any aspect of life is hard to find. Quality is what I got with Allan Silverstein. I highly recommend him if you find yourself in need of a personal injury attorney.

Theodore

I can only say great things about my attorney Allan Silverstein. He is professional, he calls back right away, he keeps me informed, and makes me feel comfortable as this entire ordeal is stressful. I have total confidence in his ability to handle whatever comes his way. He is no nonsense and very good at his job. Thank you Allan... he is a true asset to the team!

Mrs Steward

This letter is to thank Ms. Diane D'Andrea, assistant to Mr. George Gridelli, Attny for all the hard work, dedication, and attentiveness she showed during the representation of my case. She was always cheerful and ready to help in whatever way she could. All messages left for Mr. Gridelli were always relayed and Mr. Gridelli always promptly returned our calls. She was a very competent assistant. Cellino Law has proven to be a model of what legal representation should be. Throughout the 6 ½ years of this case, I have heard many horror stories from people with "bad lawyer stories." We consider ourselves to be very lucky to have chosen Cellino Law and will always recommend you to those looking for good, honest representation with a personal touch.

Joseph

Thank you for your efforts on my behalf. I am very pleased (and surprised) at the amount of the settlement. We will use the funds to help pay down the debt on the truck we had to purchase after ours was totaled. Thank you again.

Linda