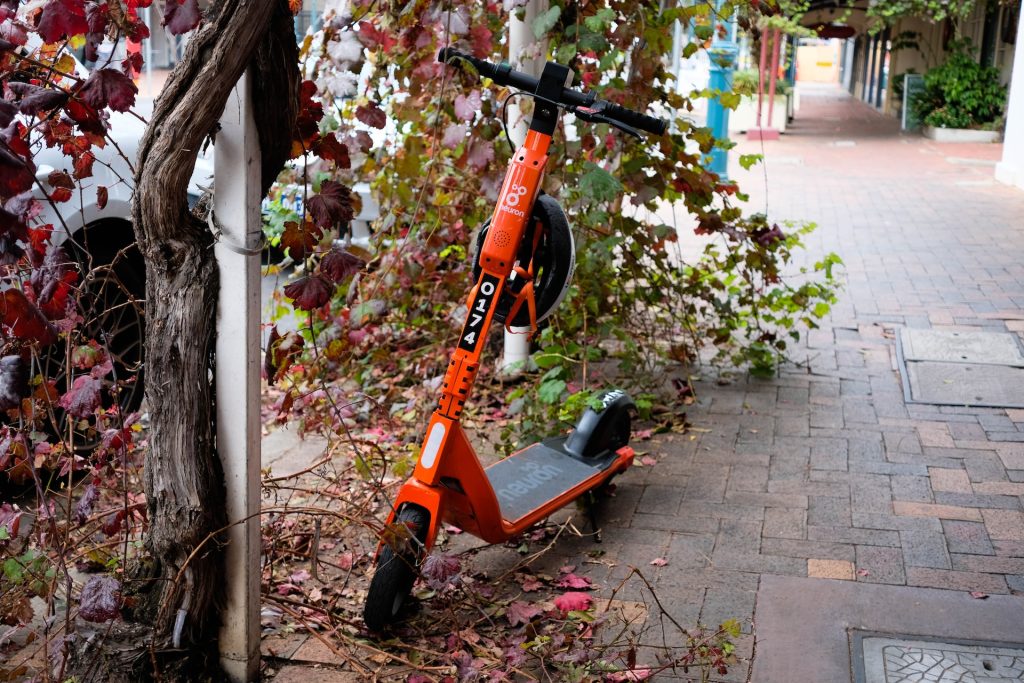 New York City's streets are usually congested, presenting significant traffic delays. Residents, commuters, and tourists often look for alternatives to traveling in cars. NYC offers many types of public transportation, but electric scooters are an increasingly popular choice.
The number of scooter accidents has grown recently as more people utilize them. These accidents can cause serious injuries or fatalities. You don't have to handle your injury claims alone; a scooter accident lawyer from Cellino Law can help.
What Is a Scooter?
Most electric scooters have two narrow wheels and adjustable-height handlebars. Although some models have seats, riders usually stand on a narrow platform between the wheels.
Kick scooters are manual versions with a similar design but no electric power. Riders use a foot that kicks or pushes on the ground to propel these scooters.
A fully charged scooter can travel up to 40 miles, but various factors affect this range:
The scooter's engine, power train, and battery
Aerodynamic design
Terrain
Temperature
Riding speed and acceleration techniques
While you can own a scooter, NYC has many scooter rental or rideshare services.
Does NYC Have Scooter Laws?
Once prohibited in NYC, using a scooter in the city is now legal. However, there are several restrictions:
Age: You must be 16 or older to ride an electric scooter in NYC legally.
Helmet: Although the NYC government recommends that every rider wears a helmet, laws only mandate them for riders aged 16 and 17.
Speed: Riders must travel at speeds of 15 MPH or less.
Permitted areas: Riding an electric scooter on sidewalks is illegal. You can use designated bike lanes or travel on streets if the posted speed limit is 30 MPH or lower. Some city parks, including Central Park, allow e-scooters.
Unfortunately, not everyone who rides electric scooters follows these laws. Scooter accidents can injure or kill riders, pedestrians, cyclists and motorists. If you sustained injuries in a scooter collision, contact a scooter accident lawyer today.
How Common Are Scooter Accidents?
Scooter accidents and resulting injuries are on the rise. A recent study found that there were almost 15,000 reported scooter accident injuries in the U.S. during 2019. There was a 222% increase in these injuries from 2014 to 2018.
Scooter rental and rideshare agencies are expanding their fleets citywide to meet the growing demand. The number of accidents will likely increase as well.
Why Do Scooter Accidents Happen?
Similar to car accidents, scooter accidents can happen for many reasons. Multiple parties may share fault, and obtaining reasonable compensation for your damages is often challenging. We'll discuss some of the most common accident causes that your Cellino Law scooter injury lawyer can help with.
Rider Inexperience or Inattention
Riding a scooter doesn't require a license, so there aren't any tests to measure rider competence. Although scooters are relatively easy to master, there may be a learning curve.
Distracted driving isn't only a cause of motor vehicle accidents; it can also apply to scooter operations. When a rider isn't paying attention to surrounding conditions, accidents often occur. Examples of scooter distractions include:
Listening to music through earbuds
Using one hand to hold objects, eat or smoke
Rubbernecking
Daydreaming
Using a phone
Scooter riders may collide with objects, pedestrians, cyclists or motor vehicles. These collisions can, in turn, push people into oncoming traffic, causing secondary accidents.
Speeding
Laws prohibit traveling over 15 MPH on scooters, but riders don't always follow speed limits. Excessive speeds for road and traffic conditions or those over 15 MPH are dangerous. Riders may lose control of scooters, causing accidents.
Poor Road Conditions or Lighting
Uneven pavement, gravel or debris on streets and potholes are particularly dangerous to scooters. These imperfections can easily cause riders to lose control of their scooters.
You need to see where you're going to ride a scooter safely. In areas without sufficient light, seeing roadway obstacles is challenging.
Inclement Weather
Fog, rain, and falling snow can impair your vision. They can also cause slick roadways that make riding a scooter extremely dangerous.
Not Stopping or Yielding
Stoplights and signs apply to anyone using New York streets. Scooter riders should stop and yield to others just like drivers do.
Motor Vehicle Drivers
Scooters aren't always easy to see. In some cases, drivers simply don't pay attention to others sharing the road. Drivers often cause accidents with scooters by:
Violating the scooter's right-of-way
Not allowing sufficient space for scooters
Not noticing scooters while turning or reversing
Attempting to close lanes to scooter traffic
Other common forms of driver negligence include distracted driving, drinking or taking drugs, driving while fatigued and speeding. Although you might expect drivers to act responsibly, they can seriously injure or kill scooter riders.
Pedestrians and Cyclists
Scooter riders often share lanes with cyclists and pedestrians. These people can dart unexpectedly in front of a scooter, not giving riders time or space to avoid a collision.
Can Scooter Companies Cause Accidents?
We've already discussed some of the reasons for scooter accidents, but scooter company negligence or faulty equipment can also contribute. Scooter companies are responsible for keeping their fleets in safe working order. If these companies don't provide adequate safety warnings, maintain or repair their scooters, they may be liable for damages resulting from scooter accidents.
Scooter and parts manufacturers can also be responsible for some accidents if they are caused by:
Faulty brakes
Steering problems
Computer or software issues
Electrical or mechanical malfunctions
Battery failures
Manufacturers may be liable whether you own or rent a scooter.
What Is the Most Common Scooter Injury?
Whether scooter riders fall or collide with people or objects, scooter accidents often produce serious injuries. Most riders don't wear helmets, and the scooter itself doesn't provide any protection against impacts.
Broken bones are the most common scooter injury, usually affecting arms, wrists and hands. Other injuries can vary in severity, but most occur in the upper and lower extremities and the head:
Although scooters typically travel at low speeds, these injuries can prove fatal to riders, pedestrians and cyclists.
What Damages Can You Obtain in Scooter Accidents?
Whether you sustained injuries as a scooter rider or otherwise, your Cellino Law scooter accident lawyer can help you to receive maximum compensation for your damages. Amounts can vary significantly. Request your free case evaluation today and we'll tell you what damages you qualify to seek.
Economic Damages
Scooter accident victims typically incur various costs as a direct result. Economic damages reimburse you for eligible expenses, such as:
Medical treatments, surgeries, hospital stays, rehabilitation, medications and necessary medical equipment
Lost wages due to time away from work
Replacement services
Property damage
If your injuries are severe, you may be eligible to seek compensation for future medical expenses and lost wages. Your attorney will use your bills and receipts as evidence in your claim.
Non-Economic Damages
Wounds you may receive in scooter accidents aren't always visible, but they can adversely affect your life. Non-economic damages compensate for conditions such as:
Diminished quality of life
Losing your ability to enjoy life
Anxiety, PTSD and depression
Permanent disability or disfigurement
These conditions impact accident victims differently. Some people experience minor effects, while others have life-altering circumstances. Typically, the worse these conditions are, the more compensation you might receive.
Obtaining reasonable non-economic damages is often challenging if you don't have legal representation. Liable insurance companies may dispute or deny valid claims, stating that there is insufficient proof. Your Cellino Law scooter injury lawyer has the knowledge and resources to prove these conditions exist and fight to obtain maximum compensation for your damages.
Punitive Damages
In rare cases, guilty parties display willful or wanton negligence. The courts may award punitive damages to victims. Punitive damages intend to punish the defendant, not compensate victims.
How Can a Scooter Injury Lawyer Help?
There are several necessary tasks related to scooter accidents that your attorney can undertake for you. When you hire Cellino Law, we will:
Provide crucial information and legal options
Complete claim-related paperwork
Investigate your accident, gathering evidence to hold at-fault parties accountable
Speak to insurance company representatives on your behalf
Negotiate a reasonable settlement offer
Take your case to court if necessary
Although you're not legally required to hire a lawyer, people with legal representation usually receive significantly higher compensation than those without.
Why Should You Choose a Scooter Accident Lawyer From Cellino Law?
Injured New Yorkers have trusted Cellino Law to handle their personal injury claims for over 60 years. We have a proven track record, obtaining more than $2 billion in settlements for our clients. We know which laws apply to your claim and how to make reluctant insurance companies pay. Best of all, there are no upfront fees, and you won't pay us unless you win.
Contact Cellino Law 24/7 to request your free case evaluation. We will assess your claim and tell you how your scooter accident lawyer can help. Call us at (800) 555-5555, use live chat, or submit our online form.
My wife and I would like to take this opportunity to thank you for a fantastic job as our attorney. We could not have been more pleased with the work you and your team has done on this case. This past four years or so has been such a roller coaster for our family. We are very pleased and grateful with the result. We have made a good choice by choosing you. Thank you.

Dave

Thank you for your time, effort, and hard work on my case. I appreciate your expertise and compassion. I never experienced what I went through and I would have been completely lost without you.

Martha

Choosing the right attorney to represent you after an accident can make all the difference. This is no cliche. I recently experienced these words to live by first hand. After a tractor trailer rear ended me at high speed in 2017 I retained Allan Silverstein to handle my case. I quickly realized that bringing a lawsuit rapidly snowballs into a mountain of details that can make or break your results. Documents, case histories, doctor visits, bills, and lots of phone calls all need to be accurately kept track of if a successful outcome it to be attained. To complicate matters I reside in New York and the incident took place in New Jersey. Luckily, Allan was licensed in multiple states. I was fortunate to find Allan to handle this matter from the New York area. Armed with an accurate account of the facts Allan went to work on the difficult job of negotiating with the defending insurance company as well as my no fault carrier in order to obtain the best possible outcome for my set of circumstances. In a lawsuit communication is key and and events can be of a timely nature. Allan never failed to return my calls - usually the same day! He fought skillfully and respectfully to get me the best possible settlement. He is easy to deal with and a likeable down to earth guy. He always listened with compassion and respect to my issues. He guided me with objective understanding as well as a realistic analysis of the merits of my case. When we finally settled Allan got me a fair agreement beyond my expectations and negotiated with my doctors to make sure all my bills were paid. It was a great experience having Allan represent me. Quality work in any aspect of life is hard to find. Quality is what I got with Allan Silverstein. I highly recommend him if you find yourself in need of a personal injury attorney.

Theodore

Mark Kochanowicz is from far the best attorney you can have. Mark treats you like a friend more than a client. He truly cares and go the extra mile for you and your case, contacts you to update you in regards to your case and keep you informed at all times. Mark represented me twice and settled my cases for way more than I expected. I highly recommend Mark Kochanowicz because he is just the best on what he does!!! Thank you Mark!!!!

Maria

We want to send a big "Thank you" from the both of us. We know you both fought for us and did a great job with our case. You did it in a timely manner and we appreciate it.

Kerrijo & Jerry

I can only say great things about my attorney Allan Silverstein. He is professional, he calls back right away, he keeps me informed, and makes me feel comfortable as this entire ordeal is stressful. I have total confidence in his ability to handle whatever comes his way. He is no nonsense and very good at his job. Thank you Allan... he is a true asset to the team!

Mrs Steward