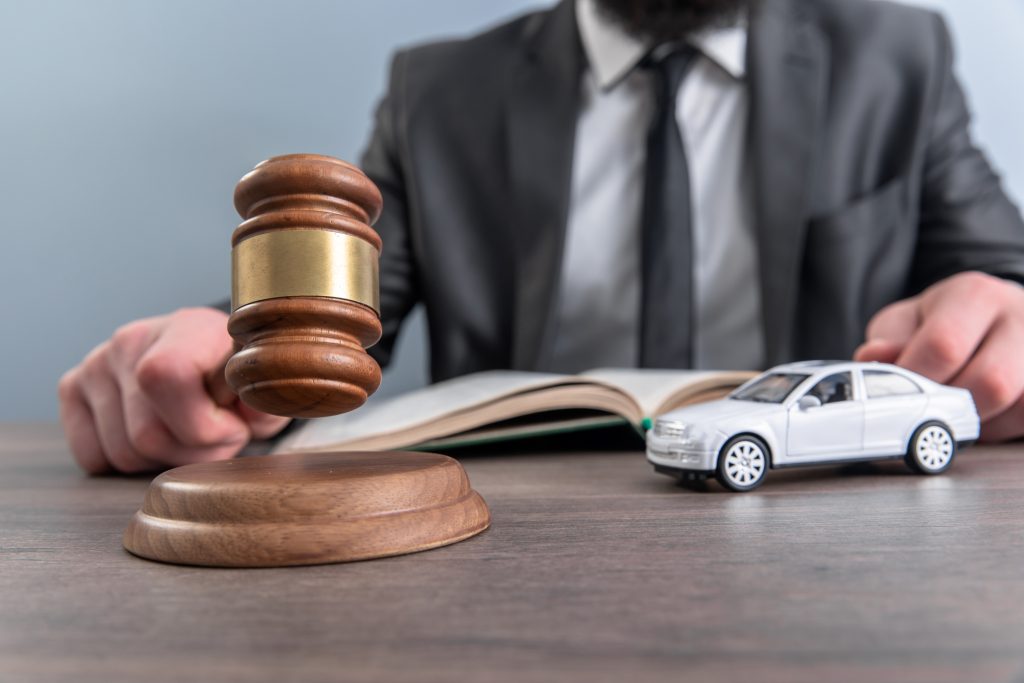 Car crashes occur for many reasons. Often, more cars on the road increase the accident risk. New York City is one of the top five worst cities for traffic in the United States. Manhattan has an estimated 1.63 million people in just 23 square miles, making it the most densely populated county in the United States. Commuters during the weekdays increase that number to more than 3.9 million.
There are many instances when people may need a car accident lawyer near Upper East Side, NY. However, knowing the primary causes of collisions in the area can help pedestrians and drivers understand the dangers and avoid potential problems.
Reasons for a Car Accident Lawyer Near Upper East Side, NY
Many factors can lead to wrecks. Statistics showing the most common causes of motor vehicle crashes in NYC reveal that making good driving decisions is crucial. Determining who is at fault can require in-depth knowledge of the laws related to these contributing events.
Distracted Driving
National Highway Traffic Safety Administration research and statistics show that distractions while operating an automobile caused 3,522 fatalities in the U.S. in 2021. The laws in New York prohibit drivers from using handheld electronic devices at any time while operating a vehicle. Still, driving while distracted remains the number one cause of collisions in the city.
Distracted driving incorporates anything that diverts a driver's attention from the road, creating unsafe conditions. Examples include:
Texting or talking on the phone
Eating or drinking
Putting on makeup
Actively using a navigation system
Changing music on a phone or radio
Taking photos or videos
Reading or sending messages or emails
Drivers may face three types of distractions: manual, visual and cognitive. Any of these can significantly increase the possibility of danger on the roads.
Manual distractions require the driver's hands, such as smoking, eating, attending to a child or looking for items in a bag.
Visual distractions happen when a person looks away from the road. These can include adjusting temperature controls, changing the music selection, looking at passengers, glancing at yourself in the mirror or admiring the view.
Cognitive distractions cause your mind to focus elsewhere, like daydreaming, thinking about something that upsets you, conversing with passengers, driving while drowsy or under the influence of substances.
Failure To Yield the Right of Way
All drivers in the Upper East Side, NY, must obey the rules regarding yielding to others on the road. Someone who fails to give the right of way when the law requires it may be liable for a consequent accident. Examples of these situations include:
Making a left turn without yielding to oncoming traffic
Proceeding when pedestrians are in the crosswalk
Failing to slow down for merging vehicles
Leaving or entering a private drive or parking lot without yielding to cars on the street
Ignoring an emergency vehicle's right of way
Failure to yield often leads to collisions that cause severe injuries for all involved parties. In these incidents, one driver is typically negligent.
Following Too Closely
Tailgating can also be a problem on the road. When a driver of one motor vehicle follows another vehicle without leaving sufficient space between the two cars, this violates a New York vehicle and traffic code.
Driving too close to another car increases the likelihood of a crash. It reduces the time the tailgating vehicle has to stop, potentially causing a rear-end collision. This situation can also lead to road rage for one or both parties, increasing the possibility of an accident.
When these incidents occur, the law must assess many details to determine if the rear vehicle was following too closely. The assistance of a car accident lawyer near Upper East Side, NY, can help gather proof and build a case.
Improper Passing
This driving violation involves one car passing another in an unsafe or illegal way. These actions can be especially hazardous in areas of road construction. Examples of this kind of infraction include:
Passing on the right
Failure to yield half of the roadway
Leaving the pavement to pass
Passing in a no-passing zone
Overtaking a bicyclist
Passing Too Closely
Unsafe passing also occurs when a vehicle passes another car without leaving a safe distance between them. Without sufficient space between the two vehicles, a driver can lose control of their car or get forced off the road.
Speeding
Driving too fast is a factor in approximately one-third of all car accident fatalities in New York state. This action endangers the person driving and everyone on the road nearby. When someone travels at a rate higher than the speed limit or goes too fast for road conditions, it becomes difficult to control the vehicle. Fast speeds also significantly increase the total stopping distance needed to avoid a collision and minimize the effectiveness of car safety equipment.
The leading cause of injury-related death for New York state residents is motor vehicle accidents. Crashes that involve speeding cause severe damage to automobiles and the people involved. They are the top contributing factor to wrecks that result in fatal injuries.
Fault Laws in Upper East Side, NY
New York is a no-fault state requiring drivers to hold a minimum amount of personal injury protection as part of their auto insurance. This insurance pays for medical costs following a crash. People involved in automobile accidents must use their insurance coverage first, regardless of who caused the incident. However, crash victims can sue under certain conditions. Drivers filing a lawsuit must understand their legal rights to ensure a successful outcome.
New York follows a comparative fault rule when deciding who is liable for a collision. This law means that more than one person may be at fault. The damage amounts covered in a claim are directly proportionate to the degree of responsibility of each party. The court must decide if the defendant was negligent and the plaintiff was partially responsible. These laws, combined with a no-fault insurance system, can make vehicle accident claims complex.
Help for an Accident Claim
When a person sustains significant injuries in a car accident, filing a legal claim can help recover compensation for out-of-pocket expenses. Pursuing an injury claim requires establishing the other driver's legal responsibility by proving causation and negligence. Getting a fair settlement requires measurable proof of monetary and non-economic losses.
An experienced attorney can assist by:
Investigating the crash to identify the contributing factors and responsible party
Determining the extent of the consequent bodily damages
Understanding how New York laws apply to the case
Negotiating with the insurance companies
Navigating the filing and court processes
Recovering appropriate compensation
Support From a Car Accident Lawyer Near Upper East Side, NY
Filing a lawsuit in a vehicle collision case can have complications. It is vital to understand the applicable laws, regulations and deadlines. The success of a legal claim depends on the strength of the investigation, evidence and timelines.
A car accident lawyer near Upper East Side, NY, understands the laws and how to deal with insurance agencies. An experienced legal professional also knows how to handle the legal process, deadlines and rules. Contact the team at Cellino Law to find out how they can assist you with your case.
We want to send a big "Thank you" from the both of us. We know you both fought for us and did a great job with our case. You did it in a timely manner and we appreciate it.

Kerrijo & Jerry

It was a great pleasure working with you on my lawsuit. You certainly gave 150% of your time and interest in settling my case and for that, I am extremely grateful. Therefore, I want to thank you very much for helping me win my settlement and wish you the very best.

Linda

I really appreciated your determination and efforts on handling my case. You have done an outstanding job, and I am very satisfied with the outcome of the settlement. Thank you so so much John.

Amparo

We'd like to thank you for all the assistance and time you spent on our case. Your professionalism and honesty will always be appreciated. The staff was always courteous and we were always impressed with your accountability. Your passion and dedication will never be forgotten, nor will you.

Sarah

Thank you for your time, effort, and hard work on my case. I appreciate your expertise and compassion. I never experienced what I went through and I would have been completely lost without you.

Martha

Now that reality has set in, I want to thank you for all your work and assistance in obtaining my settlement for the pelvic mesh. This money will make my life so much easier in the future. Medicare just isn't sufficient. I know that I will have enough to live on. I truly appreciate of your efforts. Thank you!

Loraine