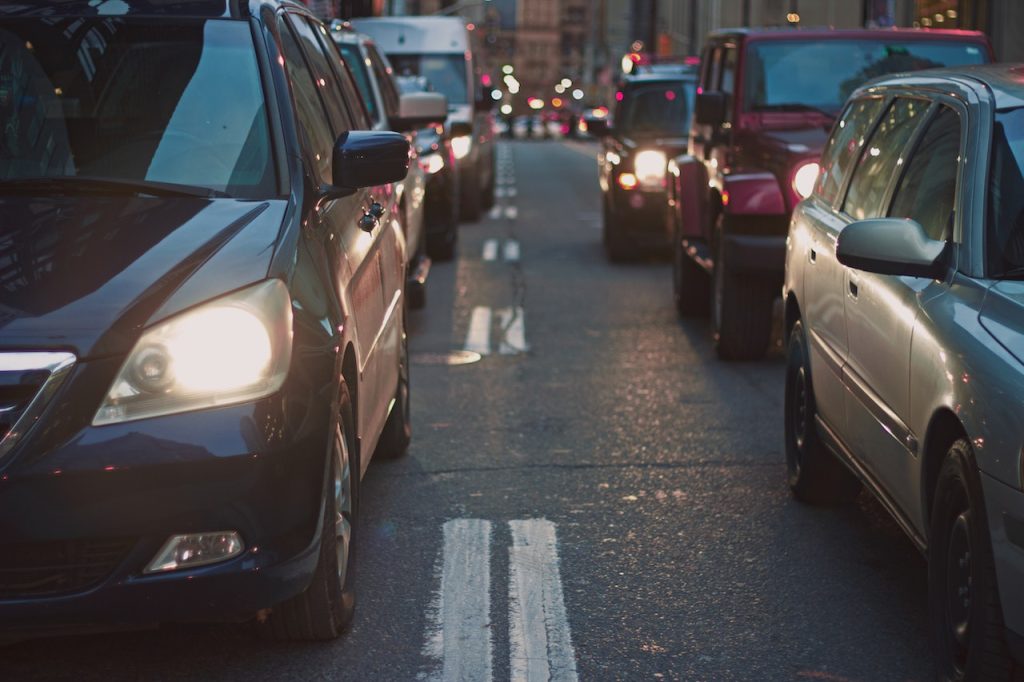 Manhattan is a notably busy area with access to some of the top activities New York has to offer. However, the traffic and congestion can lead to automobile collisions, prompting injured people to solicit the help of a car accident lawyer near Lenox Hill, NY.
Learn more about when you need the assistance of an attorney and what to do after a car accident.
When Should You Consider Hiring a Car Accident Lawyer Near Lenox Hill, NY?
Recovering mentally and physically from a car accident can be a long and exhausting process. Trying to fight for justice at the same time involves a substantial amount of work and a well-rounded understanding of the law.
Unfortunately, insurance companies may not have your best interests in mind after a collision. Insurers generally want to pay out as little as possible to boost profits, and they count on accident victims' inexperience to do so.
Since you can always receive a free consultation for your case from a Cellino Law car accident lawyer near Lenox Hill, NY, you don't have to hesitate to ask for help. A professional can help you pursue maximum compensation and avoid technical mistakes that reduce your claim.
What Are Your Rights After a Car Accident in Lenox Hill, NY?
You have the right to pursue economic compensation for injuries and losses resulting from a car accident in Lenox Hill, NY. New York is a no-fault state, so injured parties first seek recovery from their respective insurance companies.
If losses are severe and exceed $50,000, you can also take legal action to recover damages from any at-fault parties. However, you must do so within the statute of limitations for injury cases. A car accident lawyer near Lenox Hill, NY, can assist you in filing your claim.
What Can You Do if a Loved One Dies in a Car Accident?
Families have the right to pursue compensation for the death of a loved one after a car accident. The deceased's spouse, children, parents or personal representative might bring a case depending on the particulars of the incident.
A free consultation with a car accident lawyer near Lenox Hill, NY, can help you determine who should take legal action in a wrongful death case.
Is Hiring an Attorney Expensive?
Fortunately, hiring a car accident lawyer near Lenox Hill, NY, is not too costly. Top firms, such as Cellino Law, follow the practice of accepting payment on contingency. This arrangement means our firm only gets paid after you get a settlement or win your case.
Working with a lawyer could greatly increase your potential settlement. For example, a law student who suffered an injury after an automobile collision only received a $6 million offer from the insurance companies.
The student then requested help from Cellino Law and eventually took the case to trial. As a result, the final award was over $47 million, nearly eight times the original offer. As you can see, working with a car accident lawyer near Lenox Hill, NY, can lead to much higher compensation, even after covering legal costs.
Why Do Car Accidents Happen?
The reasons behind a car accident determine who is at fault and can affect how much compensation you can receive. Even more important, understanding how car accidents happen can help you avoid such collisions.
The most common reasons for wrecks include:
Regrettably, you can drive responsibility and still experience an accident due to someone's carelessness or malicious intent. In such cases, a car accident lawyer near Lenox Hill, NY, can guide you through the steps for recovering damages.
What Are Common Car Accident Injuries?
Car accident injuries can be physical or psychological. Either type of damage can be costly to recuperate from, and the effects may last a lifetime.
Typical physical injuries include:
Amputations
Head, neck and spine injuries
Internal organ damage
Burns and fractures
Paralysis
Many other physical harms can occur from a car wreck, so a professional evaluation is critical after an accident.
Crashes can also create significant mental and emotional trauma. For example, you could suffer from stress, depression and anxiety. Others suffer panic attacks and mood swings after such an event.
If you are unable to continue the same career or have visible scars after a collision, these aftereffects might also trigger debilitating emotional trauma. A car accident lawyer near Lenox Hill, NY, can work on your case as you overcome your injuries.
What Steps Should You Take After a Car Accident in Lenox Hill, NY?
After a car accident, you should first try to get to a safe location where you will not be in danger of experiencing further injuries. If possible, you can also try to ascertain the physical condition of others at the scene. If you discern any possibility of physical harm, call first responders to provide medical attention.
You should also contact the authorities about the accident. For minor fender benders with no significant bodily harm or property damage, you may simply need to forward a report to law enforcement.
Tactfully interact with other parties and attempt to exchange insurance details and contact information. Additionally, you can try to gather brief statements and contact details from witnesses.
Gather as much evidence from the scene as possible through notes, photos and recordings. In the following days, you should obtain a copy of the police report as well. Working with a reputable car accident lawyer near Lenox Hill, NY, helps you collect and organize evidence as you recuperate.
What Are the Statute of Limitations for Car Accidents in New York?
The time limit for filing a car accident lawsuit is three years in Lenox Hill, NY. However, a person who wants to file a wrongful death suit on a loved one's behalf only has two years from the date of the deceased's death.
There are exceptions to these general rules. For example, a victim who is a minor or has a disability might have more time to file. On the other hand, a case against a municipality usually only has 90 days.
In all situations, you need to start gathering evidence quickly to avoid missing any vital information that could help your case. The assistance of a car accident lawyer near Lenox Hill, NY, can keep you from missing a deadline.
What Compensation Can You Seek After a Car Accident in Lenox Hill, NY?
You can seek compensation for economic and noneconomic damages after a car accident. Economic damages are specific expenses you must pay to recover from the incident. Medical bills and vehicle repairs are common examples.
Noneconomic damages are for intangible losses. Such harm includes pain, suffering, humiliation, loss of enjoyment of activities or worsening of prior injuries.
Calculating all of the possible damages can be challenging. When you work with a car accident lawyer near Lenox Hill, NY, you have professional assistance to pursue the maximum amount you deserve.
Which Car Accident Lawyer Near Lenox Hill, NY, Can Review Your Case?
If you need the assistance of a car accident lawyer near Lenox Hill, NY, talk to us at Cellino Law. We have decades of experience and have helped our clients recover millions of dollars. Our team is standing by and ready to fight for you!
Thank you for your help in settling the case of my father's accident. I could always count on you to answer my questions honestly and in terms I could understand. If all lawyers at Cellino Law are like you, I understand why they are an A-1 law firm.

Bedner

We want to send a big "Thank you" from the both of us. We know you both fought for us and did a great job with our case. You did it in a timely manner and we appreciate it.

Kerrijo & Jerry

I am writing this letter to say how much I appreciate your services pertaining to my case. Your injury attorney took a hands-on approach and left me fully informed at all times as to where my case was going as well as how much ground we had to cover; leaving the final decisions in my hands but making sure that I knew all of the risks involved in the choices. I have dealt with a few law firms in my life on various different cases and this is the first time that I never had to call and/or track down my lawyer… because of this, I have and will continue to recommend Cellino Law to my friends and associates.

Denise

This letter is to thank Ms. Diane D'Andrea, assistant to Mr. George Gridelli, Attny for all the hard work, dedication, and attentiveness she showed during the representation of my case. She was always cheerful and ready to help in whatever way she could. All messages left for Mr. Gridelli were always relayed and Mr. Gridelli always promptly returned our calls. She was a very competent assistant. Cellino Law has proven to be a model of what legal representation should be. Throughout the 6 ½ years of this case, I have heard many horror stories from people with "bad lawyer stories." We consider ourselves to be very lucky to have chosen Cellino Law and will always recommend you to those looking for good, honest representation with a personal touch.

Joseph

Cellino Law is an amazing firm with a great team. I worked with Greg Pajak and his assistant, Tracey Falconer. I cannot express enough how dedicated they are. The personal attention I received was excellent; they were always available to help with questions and concerns and put me at ease in the unknown territory I found myself in. I highly recommend them to anyone needing representation. A huge thank you to them for all they accomplished for me!

Liane

Thank you for all your help. It has been a long journey. At last, the light at the end of the tunnel. Also, thank Tom for the help and work he put in.

Ron