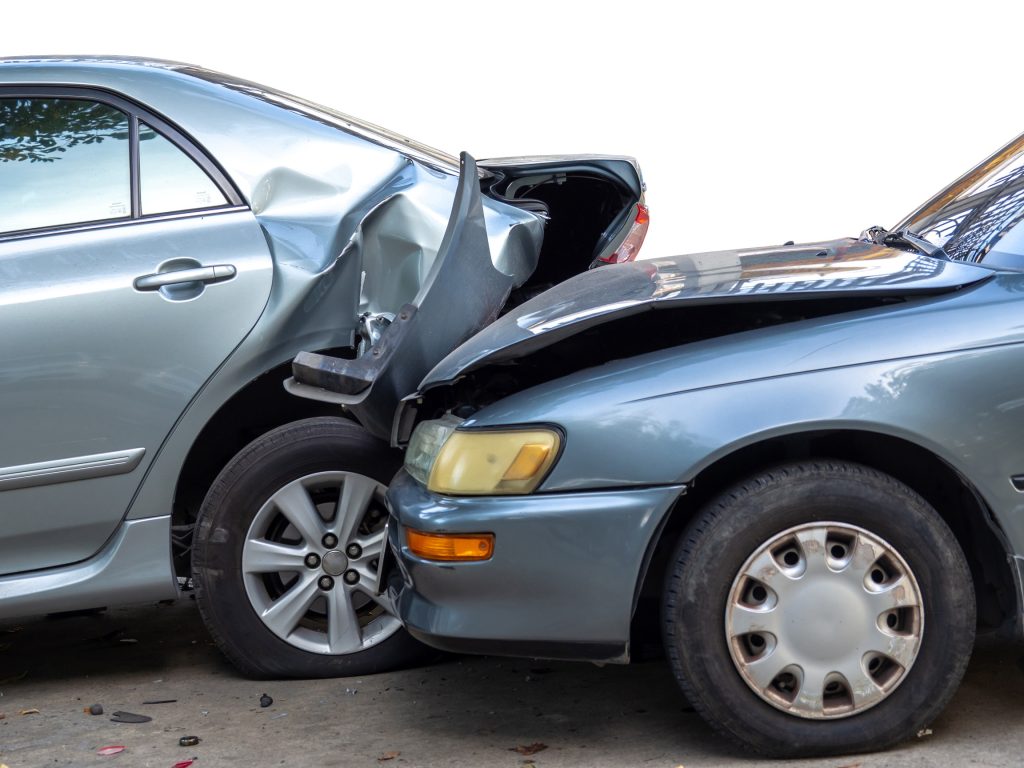 Despite the fact that many Manhattan residents rely on public transportation, city streets see a startling number of car accidents. The NYPD reports on crash data show 7780 accidents in June 2023 resulting in 3235 injuries or fatalities. If you have been injured in a motor vehicle accident, you may be entitled to compensation for medical and other expenses. Call Cellino Law to speak with a premier car accident lawyer near Upper West Side, NY. We can help you
Reasons To Hire a Car Accident Lawyer Near Upper West Side, NY
You are not required to hire an attorney after a New York City car accident. However, having legal representation offers several advantages, especially if you or another passenger were injured during the crash. Consider the following benefits of hiring a car accident lawyer after an Upper West Side crash.
Lawyers Fully Investigate the Accident
An MV-104AN police report must be completed for all car accidents causing injury, death, or damages valued over $1,000. This details the type of accident, location conditions, and details including direction of travel, types of vehicles involved, and types of injuries sustained. In many cases, this is the only document filed for a collision.
A car accident lawyer near Upper West Side, NY will dig deeper to fully investigate the incident and get a better understanding of what happened. For example, they may speak to witnesses or review photos and videos from surrounding cameras. This information could prove invaluable if you are seeking damages from another party.
Attorneys Navigate the Complex New York Legal and Insurance Systems
New York has a no-fault insurance system, which means that you will file a claim with your own insurance carrier after an accident regardless of who is responsible. However, basic no-fault insurance only covers $50,000 of expenses. Additional costs may be covered by extra PIP insurance where available.
Even if you are partially responsible for an accident, you may be able to seek compensation for serious injuries. Section 5102(d) of the New York Insurance Law details what constitutes a "serious injury."
If you decide to take your case to court, a knowledgeable car accident lawyer near Upper West Side, NY, can help you navigate the complexities of the legal system. Claims under $25,000 are typically heard before a New York Civil Court. However, larger claims may go before the New York County Supreme Court.
An Attorney Will Fight Low Insurance Settlements
Insurance companies are businesses, and they want to pay out as little as possible in claims. As a result, they may make a low settlement offer in the hopes that you accept and close the claim. It is important to speak with an experienced car accident lawyer near Upper West Side, NY before accepting any insurance settlement offers.
When we review your case, our attorneys can help to establish realistic dollar values for your injuries. These take all factors into account, including medical bills, lost work, future loss of use, time for medical care, and emotional suffering. Any insurance settlement you consider should meet these costs. Insurance companies have attorneys on their side, and so should you.
Cases We Handle
The attorneys at Cellino Law specialize in New York personal injury cases. During your free consultation, we will review the facts of your case and determine what next steps make the most sense. We never charge a fee unless we win your case. If you have been in a crash and suffered an injury, we are ready to help.
Car Accidents
Car accidents involving passenger and sport utility vehicles account for the largest portion of motor vehicle crashes in New York City. Injuries are common in these crashes. If you were hurt in an accident and you have exhausted your 50,000 no-fault coverage, you may be able to seek compensation from other drivers even if you were partially responsible for the crash. Speaking with a car accident lawyer near Upper West Side, NY can help establish your claim.
Motorcycle Accidents
Motorcycle accidents are not as common as those involving cars; however, injuries from these types of crashes are often severe. According to the National Safety Council, motorcycles make up 3% of registered vehicles, but 2021 figures show they accounted for 14% of traffic fatalities, 17% of occupant fatalities, and 3% of occupant injuries. Additionally, data shows that 67% of fatalities occurred on urban roads.
If you have been hurt in a motorcycle crash involving another vehicle, you may be entitled to compensation for your injuries, property damage, and lost wages. Through a free case review with a car accident lawyer near Upper West Side, NY, a member of Cellino Law's team will examine your case and advise you on what steps to take next.
Pedestrian Accidents
Manhattan is home to many tourist attractions, including museums, historical sights, and event venues, that invite pedestrians to wander. Unfortunately, that many people combined with the city's notorious traffic often results in accidents and injuries.
When a pedestrian is struck by a moving vehicle the injuries are often serious. June 2023 data shows that there were seven pedestrian fatalities in NYC, which is one more than the number of drivers killed, and nearly 600 injuries. These can result in hefty medical bills, lost work, and lingering complications.
If you were struck by a vehicle while walking in the Upper West Side, our attorneys can help you seek the compensation you deserve for your injuries. Schedule a free case review to explore your options with a car accident lawyer near Upper West Side, NY.
Bicycle Accidents
Cycling is an inexpensive and healthy way to get around, and it is especially convenient on Manhattan's congested streets. NY Health Department statistics for 2021 show:
880,000 New Yorkers regularly ride bikes
55,000 use a bike for their daily work commute
200.8 million total annual bike trips in NYC
Unfortunately, all of those trips provide ample opportunity for accidents and injuries. The 2022 New York City Bicycle Crash Data Report shows a total of 1578 bicycle rider injuries and four fatalities in Manhattan.
Rideshare Accidents
With many Upper West Side, NY, residents skipping a personal car, ridesharing is a popular way to get around without relying on Manhattan's mass transit system. However, one study found that the introduction of ridesharing increased car accidents and related injuries. This effect was especially pronounced in large cities where riders might opt against previously used forms of mass transit.
Rideshare passengers who suffer an injury face a unique situation. As independent contractors, drivers use personal vehicle insurance. This is generally backed by supplemental coverage from the rideshare provider. For example, both Uber and Lyft provide limited coverage for drivers. However, the claims process is complicated. If you were injured in a rideshare accident, our car accident attorneys can help you navigate that process and seek the compensation you deserve.
Professional Car Accident Lawyer Near Upper West Side, NY
You deserve professional legal representation after a car accident. Our knowledgeable injury attorneys at Cellino Law can help you determine an appropriate compensation level, file claims, and negotiate with insurance companies. Contact us today to schedule a free consultation with a car accident lawyer near Upper West Side, NY. We are ready to help you get the compensation you deserve.
I am writing to let you know what an outstanding job George Gridelli did for me in my personal injury lawsuit. His professionalism and expertise were evident at our first metting and he and his paralegal Diane D'Andrea took care of me as if I was a friend and not merely a client. They both went above and beyond for me in so many ways that it would be too numerous to list and I am grateful to have had such an exemplary team represent me. When working with George and watching him in court he personified to me what a lawyer is supposed to be - an honest, extremely compentent man who helped guide me through the legal system. I could not have obtained better representation anywhere else at any price. To me that says a lot abut you and your firm's integrity. Thank you again for representing me and for having such stellar individuals working for you! I will continue to recommend your firm.

Carol

I am so grateful for your expertise, patience, and perseverance which resulted with such a successful settlement regarding my car accident. I also want to let you know how impressed I was with you and your firm and I won't hesitate to recommend you to anyone who needs assistance from an accident. I truly appreciated your care and professionalism. Thank you again for your kindness and support

Lisa

Cellino Law and more specifically my attorney, Gregory V. Pajak, Managing Attorney, and as a whole the Cellino Law Firm and its organization. This is by far one of the most professional law firms and attorney I have ever engaged with and retained in my 35 years. The level of professionalism goes beyond words, the care and constant engagement with me as the client was touching. I was never ever just treated as simply a CASE with potentially a significant dollar number attached to my file. I was engaged regularly, Tracey (Ass't) and Greg always made sure to remain constant, as well as consistent in overseeing that my case was handled properly and that it did matter in many ways - ensuring that the end result(s) would be fair and reasonable to my case/injury. The regular follow-up calls were very satisfying, knowing that you're involved in your case matters significantly AND always. One of my main items to recognize Cellino Law and Gregory is that whenever I called, I was able to get through to speak directly to my Lawyer and he would answer any if not all of my questions in a very professional and genuinely caring manner. I always felt cared for and protected legally and more importantly, I was made feel as a human being that was being cared for and always keeping me abreast of all matters connected to the case. There was never a point I felt let down, on the contrary -the level of service was "STELLAR". Greg is the consummate professional, a 'role model', if you will, for what other attorneys should strive to become when dealing with their clients.

Anthony

I am writing this letter to say how much I appreciate your services pertaining to my case. Your injury attorney took a hands-on approach and left me fully informed at all times as to where my case was going as well as how much ground we had to cover; leaving the final decisions in my hands but making sure that I knew all of the risks involved in the choices. I have dealt with a few law firms in my life on various different cases and this is the first time that I never had to call and/or track down my lawyer… because of this, I have and will continue to recommend Cellino Law to my friends and associates.

Denise

Cellino Law is an amazing firm with a great team. I worked with Greg Pajak and his assistant, Tracey Falconer. I cannot express enough how dedicated they are. The personal attention I received was excellent; they were always available to help with questions and concerns and put me at ease in the unknown territory I found myself in. I highly recommend them to anyone needing representation. A huge thank you to them for all they accomplished for me!

Liane

Now that reality has set in, I want to thank you for all your work and assistance in obtaining my settlement for the pelvic mesh. This money will make my life so much easier in the future. Medicare just isn't sufficient. I know that I will have enough to live on. I truly appreciate of your efforts. Thank you!

Loraine