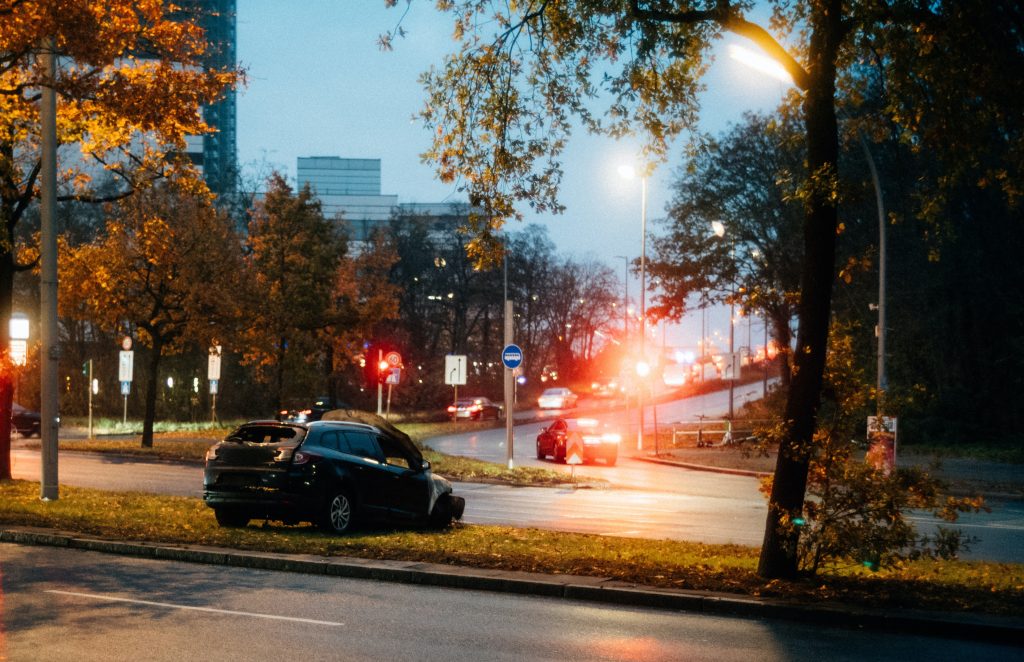 Negligent drivers are responsible for most of the personal injury claims in New York. Their carelessness sometimes causes severe physical, emotional and financial devastation. When this happens, the state fault-based process allows an avenue to justice and compensation. If you suffered severe injuries or lost someone you love because of another party's negligence, a car accident lawyer near Manhattan Valley, NY, can guide you through the legal process.
What Can a Car Accident Lawyer Near Manhattan Valley, NY, Do To Help You?
When you hire a legal representative to handle your case, they must act in your place at each stage and help you build a solid claim to ensure you receive fair compensation for your losses. Some specific duties they perform include:
Gathering evidence for negligence through an investigation of the accident
Identifying your recoverable damages to value your demands adequately
Handling all conversations and negotiations with the insurance company so you can focus on healing
Taking care of all the necessary paperwork to file a claim or lawsuit
Preparing your case for trial if the insurance company does not cooperate
An experienced attorney combines compassionate emotional support and aggressive professional representation. They fight to protect your right to make whole what you lost and help rebuild your life.
Types of Cases They Handle
Car accidents occur under varying circumstances. Often the type of accident, including the point of impact, helps determine the cause and fault. Consider the types of accidents personal injury attorneys handle regularly:
Rear-end collisions are the most common, and the person in the back is nearly always at fault. Tailgating and aggressive driving are typical causes.
Head-on collisions are among the most deadly car crashes. Distracted and fatigued driving are some common causes.
Side-impact or T-bone accidents occur when one vehicle drives into the side of another, creating a T-shape. These typically occur at intersections and result from running a red light or stop sign.
Sideswipe accidents occur when two vehicles collide while parallel to one another. The causes are often failing to merge for cars entering from an on-ramp or making an improper lane change.
Given the heavy foot traffic in NYC, a car accident lawyer near Manhattan Valley, NY, often sees cases involving pedestrians and bicyclists. They can suffer severe injuries in an auto accident and need help recovering damages while they heal.
Who Is Responsible for Damages in a New York Car Accident Case?
Most states strictly follow a fault-based system where the person responsible for the accident is liable for any resulting damages. However, New York is one of only a dozen states that require drivers to carry no-fault auto insurance, also known as personal injury protection coverage. Under the no-fault system, victims of negligent drivers file claims with their own PIP policy to recover medical bills, lost income up to $2,000 per month for three years, $25 a day for reasonable expenses related to the accident and a $2,000 death benefit to the estate of anyone who died from their injuries.
The no-fault system recognizes that this is not always sufficient coverage. To accommodate people who suffer severe injuries, the law mandates a serious injury threshold that allows you to bypass the no-fault system if you experienced any of the following:
Permanently limited use of an organ or member
Significant disfigurement
Bone fractures
Total disability for 90 days
Significantly limited use of a function or system in the body
When you qualify for the serious injury threshold, you can file a fault-based claim through a third-party insurance company, namely the at-fault party's insurer, for all your losses, including non-economic and property damages unavailable through PIP coverage.
Pure Comparative Fault
An experienced car accident lawyer near Manhattan Valley, NY, will tell you that a typical response to a fault-based claim is to say the victim was either partially or entirely to blame for the accident and resulting injuries. Even if you are partially at fault for the accident, you still have the right to recover a portion of your losses equal to the other party's percentage of liability.
This is a legal concept called comparative fault. New York follows the pure comparative fault rule, which states that you can be as much as 99% responsible and still recover 1% of your damages. In practice, the court will award you damages and assign a percentage of fault to both parties. If you are 40% at fault for $10,000 in damages, you can still recover $6,000 from the other party's insurer. In these cases, identifying all recoverable damages is more critical than ever to ensure you receive as much compensation as possible.
What Damages Can You Recover With a Fault-Based Claim?
New York tort law refers to the losses associated with a personal injury claim as compensatory damages. These include the economic and non-economic losses you can directly trace to the accident and your injuries. Every accident is different, but most have some expected compensatory losses.
Economic Losses
The losses with definitive monetary value are economic, or specific, damages:
Medical bills you collected during treatment for your injuries, including the cost of ongoing care
The income you lost from missed work, lost promotion opportunities or the loss of earning capacity caused by disability
The expenses related to repairing or replacing your damaged property
Any replacement services you need during recovery, such as help around the house or childcare
Economic losses from a fault-based claim commonly amount to much more than you would receive through PIP coverage. As the plaintiff, you must provide sufficient evidence to prove that each loss connects to the accident and the other driver's negligence. A car accident lawyer near Manhattan Valley, NY, will ensure you have the proof you need.
Non-Economic Losses
Non-economic damages are not recoverable through no-fault insurance. These include any way the accident impacted you psychologically:
The pain and suffering endured from physical injuries and medical treatment
The loss of enjoyment for life during recovery or as the result of permanent disability
The emotional distress and mental anguish associated with severe accidents and injuries
Common post-accident mental health struggles, such as anxiety, depression and post-traumatic stress
The loss of consortium for people whose injuries impacted the intimate relationship with their partner
Non-economic damages do not have a definitive monetary value. Most attorneys will use a process called the multiplier method to determine an appropriate value for these losses. This requires totaling the medical expenses from your claim and multiplying them by a number between 1.5 and 5. More severe injuries would warrant a higher number. These damages are often more substantial than economic ones, so adequately identifying them and seeking a fault-based claim when possible is crucial.
Should You Contact a Car Accident Lawyer Near Manhattan Valley, NY?
Suppose someone else is at fault for a collision that caused you severe injuries. In that case, you may need the help of an experienced car accident lawyer near Manhattan Valley, NY, to ensure you receive fair compensation for your losses. At Cellino Law, we know the devastation a severe accident can cause and how important it is for victims and their families to get the financial help they need as quickly as possible. Let our legal team help you. Contact Cellino Law to set up your free consultation today.
Tim Cellino handled my case beautifully. He is very knowledgeable and patient with all my questions. He kept in touch with me through out my ordeal. Tim also got a settlement for more than I expected. I highly recommend Tim Cellino!

Jayne

This letter is to thank Ms. Diane D'Andrea, assistant to Mr. George Gridelli, Attny for all the hard work, dedication, and attentiveness she showed during the representation of my case. She was always cheerful and ready to help in whatever way she could. All messages left for Mr. Gridelli were always relayed and Mr. Gridelli always promptly returned our calls. She was a very competent assistant. Cellino Law has proven to be a model of what legal representation should be. Throughout the 6 ½ years of this case, I have heard many horror stories from people with "bad lawyer stories." We consider ourselves to be very lucky to have chosen Cellino Law and will always recommend you to those looking for good, honest representation with a personal touch.

Joseph

Choosing the right attorney to represent you after an accident can make all the difference. This is no cliche. I recently experienced these words to live by first hand. After a tractor trailer rear ended me at high speed in 2017 I retained Allan Silverstein to handle my case. I quickly realized that bringing a lawsuit rapidly snowballs into a mountain of details that can make or break your results. Documents, case histories, doctor visits, bills, and lots of phone calls all need to be accurately kept track of if a successful outcome it to be attained. To complicate matters I reside in New York and the incident took place in New Jersey. Luckily, Allan was licensed in multiple states. I was fortunate to find Allan to handle this matter from the New York area. Armed with an accurate account of the facts Allan went to work on the difficult job of negotiating with the defending insurance company as well as my no fault carrier in order to obtain the best possible outcome for my set of circumstances. In a lawsuit communication is key and and events can be of a timely nature. Allan never failed to return my calls - usually the same day! He fought skillfully and respectfully to get me the best possible settlement. He is easy to deal with and a likeable down to earth guy. He always listened with compassion and respect to my issues. He guided me with objective understanding as well as a realistic analysis of the merits of my case. When we finally settled Allan got me a fair agreement beyond my expectations and negotiated with my doctors to make sure all my bills were paid. It was a great experience having Allan represent me. Quality work in any aspect of life is hard to find. Quality is what I got with Allan Silverstein. I highly recommend him if you find yourself in need of a personal injury attorney.

Theodore

Mark Kochanowicz is from far the best attorney you can have. Mark treats you like a friend more than a client. He truly cares and go the extra mile for you and your case, contacts you to update you in regards to your case and keep you informed at all times. Mark represented me twice and settled my cases for way more than I expected. I highly recommend Mark Kochanowicz because he is just the best on what he does!!! Thank you Mark!!!!

Maria

I really appreciated your determination and efforts on handling my case. You have done an outstanding job, and I am very satisfied with the outcome of the settlement. Thank you so so much John.

Amparo

It was a great pleasure working with you on my lawsuit. You certainly gave 150% of your time and interest in settling my case and for that, I am extremely grateful. Therefore, I want to thank you very much for helping me win my settlement and wish you the very best.

Linda