What Are The Most Common Causes of Motorcycle Accidents?
July 29, 2022
Riding on a motorcycle is a favorite summer pastime for some New Yorkers. But a sunny afternoon drive can soon turn disastrous in the event of a collision. Motorcycle accidents can happen out of nowhere and can result in catastrophic injuries or even death.
High speed accidents, head-on collisions and poor road conditions all contribute to the number of motorcycle accidents we see each year. Unfortunately, preventing a motorcycle crash is not always in your control. Here are some of the 5 most common causes of motorcycle accidents:
Left-Hand Turns
The most common type of motorcycle accident occurs when a passenger vehicle or commercial van makes a left-hand turn in front of a motorcycle. This is the single most dangerous situation for motorcyclists, accounting for 42% of all accidents involving a motorcycle and a car.
While this type of accident is also common between two cars, a motorcycle's size and lack of protection make these accidents extremely dangerous for riders. Usually, the car strikes the motorcycle when the motorcycle is going straight through an intersection or passing on the left.
Head-On Collisions
Commonly occurring in construction zones, 2-lane rural roads, or highway ramps, head-on collisions account for 56% of motorcycle accident fatalities. 78% of the time when this happens, a car strikes the motorcycle head-on resulting in a fatal accident.
Head-on collisions between a car and a motorcycle usually happen when either the car or the motorcycle crosses the centerline of the road or a vehicle is traveling the wrong way down a one-way road. Depending on the speed in which either vehicle is traveling, the collision can result in serious and often fatal injuries to the motorcyclist.
Lane Splitting
Lane splitting is when a motorcyclist rides in-between lanes of slow-moving traffic. Lane splitting is a common practice in many countries, but is illegal in most U.S. states — including New York. However, that does not mean that this practice is not fairly common to encounter, especially in cities with plenty of traffic.
Although there are many advocates within that motorcycle community that endorse lane splitting as a safe practice, it can cause accidents with unaware motorists who may change lanes, open a door unexpectedly, or even litter out of an open window; causing the motorcyclist to lose control of their bike.
Excessive Speeding
High-performance motorcycles, although a small portion of all motorcycles on the road, account for a disproportionate number of motorcycle accidents each year. Some of these high-speed bikes can reach up to 160+ mph while on the road, which can lead to thrill-seekers racing down roadways at unsafe speeds.
Fatal accidents are two to four times more likely to occur amongst riders of sports motorcycles over conventional motorcycles, and speeding alone accounts for an average of 33% of motorcycle fatalities in the U.S.
Poor Road Conditions
Road hazards and poor weather conditions on the roadways account for nearly one-third of all motorcycle accidents each year. While some road conditions may be caused by nature — wet roads, for example — others may be due to poor roadway maintenance.
Some examples of hazardous road conditions that cause serious injuries to motorcyclists include:
Potholes
Poorly lit curves
Grooved or uneven pavement
Lack of protective dividers, medians, or guardrails
Unmarked lane shifts
Standing water due to poor drainage
Motorcycles are more susceptible to poor road conditions than cars, and these conditions can often lead to devastating injuries for an affected motorcyclist.
How To Avoid a Motorcycle Accident
It's a known fact that riding a motorcycle poses more risks than riding in a passenger vehicle, but there are a few basic tips that every motorcyclist should know so they can stay safe and avoid a potentially fatal injury.
For starters, motorcyclists should invest in protective gear to protect vital parts of their body from common motorcycle accident injuries. Wearing protective gloves, pants, and boots can reduce your risk of suffering from a serious injury like road rash. Wearing a helmet while riding can potentially save your life and prevent a head injury in the event of a collision.
Next, be sure to take proper precautions while riding in traffic. Be sure to follow all local and state traffic laws while operating your motorcycle and practice defensive driving to keep yourself safe. In inclement or low visibility weather, be sure to have a functioning headlamp to ensure you are visible to other drivers on the road.
Finally, never operate any type of motor vehicle or motorcycle while under the influence. Drunk drivers cause more than 17,000 deaths annually and 27% of motorcycle riders involved in fatal crashes had alcohol impairments at the time of the collision. No matter what type of vehicle you are operating, never drink and drive.
When To Hire A Motorcycle Accident Lawyer
If you have been severely injured in a motorcycle accident, you may be left with painful injuries, substantial medical bills and even lost wages. A personal injury attorney who has experience working with motorcycle injury victims can help you to recover a fair settlement from the at-fault party's insurance company.
Motorcyclists who have been injured in New York have 3 years from the date of the accident to file a personal injury claim, and 2 years from the date of the accident to file a wrongful death suit if you have lost a loved one in a motorcycle crash. However, it is important to seek legal counsel as soon as possible after the accident to ensure that your rights are protected.
For a free and confidential case consultation, contact the team of motorcycle accident attorneys at Cellino Law. Our experienced and compassionate team is here to help answer any questions you may have regarding a personal injury or wrongful death case resulting from a motorcycle crash. Our team can be reached 24/7 at 800-555-5555.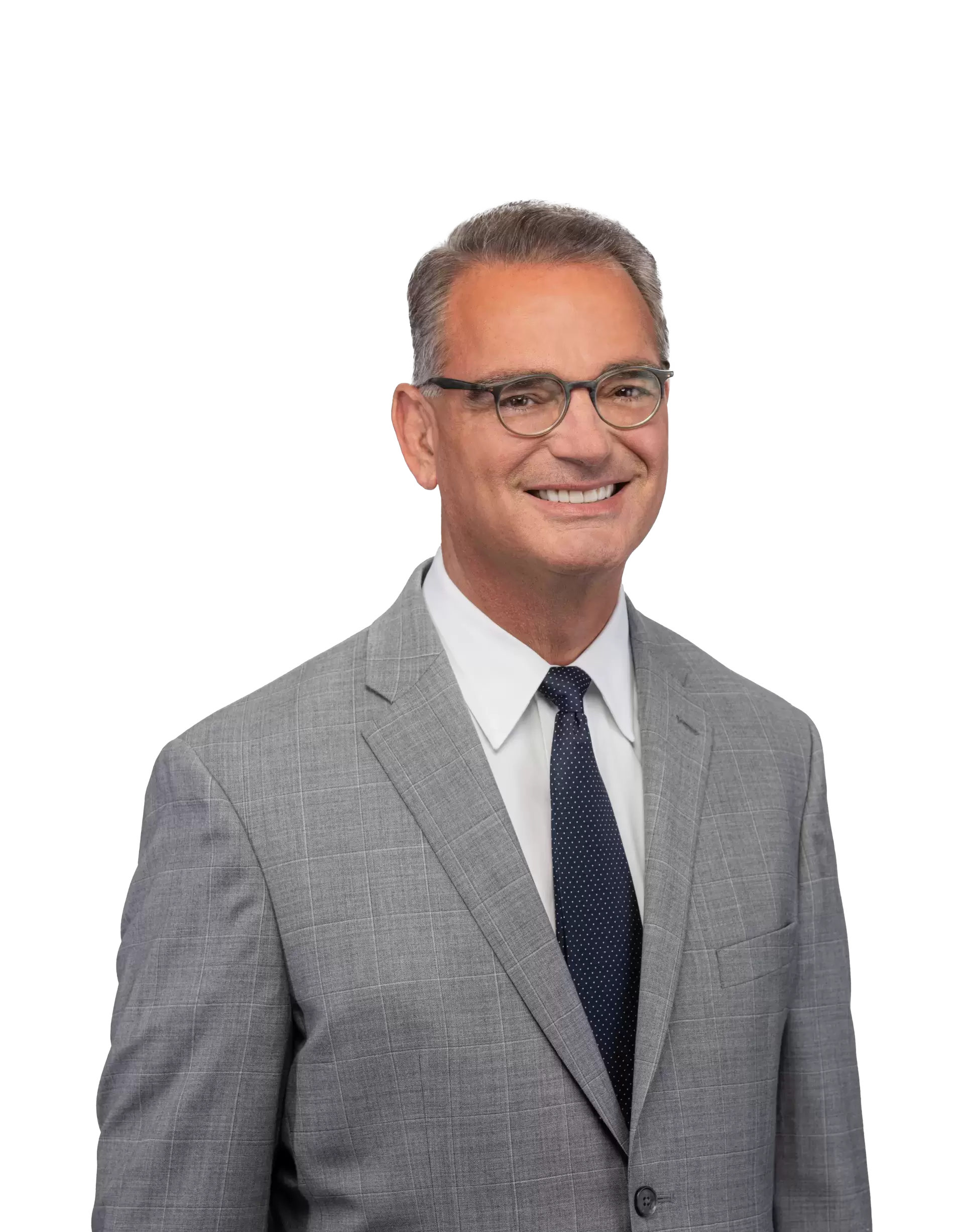 Content checked by the personal injury attorney Ross Cellino. As a family man and a trial attorney, I pride myself on winning cases and serving the community. With over 35 years of experience, I understand the function of a jury, how juries arrive at conclusions, and the role that the jury plays in administering justice. I know how to win cases. You can find us in Manhattan, Buffalo, Melville, Rochester, Brooklyn, The Bronx, Queens and other locations throughout New York.
Thank you for your efforts on my behalf. I am very pleased (and surprised) at the amount of the settlement. We will use the funds to help pay down the debt on the truck we had to purchase after ours was totaled. Thank you again.

Linda

My wife and I would like to take this opportunity to thank you for a fantastic job as our attorney. We could not have been more pleased with the work you and your team has done on this case. This past four years or so has been such a roller coaster for our family. We are very pleased and grateful with the result. We have made a good choice by choosing you. Thank you.

Dave

I am writing this letter to say how much I appreciate your services pertaining to my case. Your injury attorney took a hands-on approach and left me fully informed at all times as to where my case was going as well as how much ground we had to cover; leaving the final decisions in my hands but making sure that I knew all of the risks involved in the choices. I have dealt with a few law firms in my life on various different cases and this is the first time that I never had to call and/or track down my lawyer… because of this, I have and will continue to recommend Cellino Law to my friends and associates.

Denise

I just want to let you know that I did receive my settlement check. More importantly, I want to thank you again for all you did for both me and my family. I could not be more pleased with my experience at Cellino Law. From the moment I first spoke with you I felt comfortable - you took a sincere interest in my case, clearly explained the process and effected a quick settlement. From this day forward, when someone asks if I can recommend a good lawyer I will, without hesitation, say "Cellino Law". Thanks again.

Walter

Now that reality has set in, I want to thank you for all your work and assistance in obtaining my settlement for the pelvic mesh. This money will make my life so much easier in the future. Medicare just isn't sufficient. I know that I will have enough to live on. I truly appreciate of your efforts. Thank you!

Loraine

We want to send a big "Thank you" from the both of us. We know you both fought for us and did a great job with our case. You did it in a timely manner and we appreciate it.

Kerrijo & Jerry