What You Need to Know About Liability in School Bus Accidents in New York
October 21, 2022
School bus accidents
are fortunately an uncommon occurrence, but they can happen at any time. If a parent hears news that their child was involved in an accident to or from school, understanding the details of the accident, if their child was injured, and who is liable are crucial pieces of information.
So, what should you know about school bus accidents? Let's take a look.
How Often Do School Bus Accidents Happen?
Although school bus accidents are rare, they can lead to serious injuries for the driver, passengers on board, or any third party involved in the accident. Statistically, the most common types of accidents that involve a school bus are rear-end collisions.
Fatalities in school bus accidents are not common but can occur especially in the event of a collision with a pedestrian or cyclist. In 2020, the NHSTA reported 54 school-bus related fatalities nationwide which was a 50% decline compared to 2019 statistics.
What Causes School Bus Accidents?
School bus accidents can occur for a number of different reasons. Sometimes, the school bus driver can be found at fault. Other times, accidents may occur due to another driver or environmental factors. Common causes of school bus accidents include:
Distracted driving, including texting while driving.
Poor road visibility, especially involving school bus stop accidents.
Speeding, whether by the bus driver or another vehicle.
Drivers who illegally pass a stopped school bus.
Reckless driving, including drivers who weave in and out of traffic.
Inexperienced school bus drivers.
There are many factors to consider in what causes bus accidents, as the causes may not be cut and dry depending on the case. Talking to an experienced injury attorney will help to uncover what legal options can be taken if your child is a victim of a school bus accident.
Determining Liability in A NY School Bus Accident
Following a school bus accident, it is important that the police are contacted to conduct an investigation and identify who is responsible for the accident. Depending on who is found to be at-fault for the accident, collecting compensation for any injuries your child may have sustained could be more difficult than in an average car collision case. These are some of the most common parties that can be held liable for a school bus accident:
The school district: the school district is responsible for hiring drivers with proper training and experience. If the school board district is found to be liable for the accident, they can be named in the lawsuit.
The owner of the bus: this includes the State of New York or other government entities or private companies that are responsible for proper routine maintenance of the bus itself.
The bus driver: the bus driver will be held to a higher standard of conduct than the average driver since they're responsible for everyone on board. If the driver was negligent in any way that led to an accident, they can be named in a lawsuit.
The manufacturer: manufacturers may be at fault if they release defective products on the market. When you're injured by a defective product, you may file a claim against the manufacturer to collect compensation.
A negligent third party: in the instance where a negligent driver struck the bus, causing injuries, you may be able to file a claim against that driver.
Strict legal deadlines can apply if you choose to file a claim against the party responsible for your child's injuries, so it's important to take immediate action and contact a trusted attorney as soon as possible after the accident occurs.
Common Injuries That Result from School Bus Accidents
Injuries sustained by children in the event of a school bus accident can cover a wide range from mild to catastrophic or fatal.
These are the most common injuries in such accidents:
Head injuries, including concussions and other traumatic brain injuries (TBIs).
Neck injuries, including whiplash.
Back injuries, including spinal cord injuries.
Broken bones, including fractures.
Internal injuries, including internal bleeding or organ damage.
If your child was involved in a school bus accident, it's important that they seek medical attention regardless of how minor their injuries may appear. Many injuries can worsen over time if not properly treated by a medical professional, leaving your child with long-term side effects or a permanent disability.
What To Do If Your Child Is Injured In A School Bus Accident
Following a school bus accident, it's wise to contact a trusted personal injury attorney who understands the intricacies of school bus accidents. Your attorney will be able to review the details of the accident that you share, along with any medical documents or police reports to better assess your case.
Oftentimes, school bus accident cases can be complex due to the high cost of injuries that are often sustained by the child and New York's strict deadline in filing no-fault claims. Fortunately, the attorneys at Cellino Law are here to help. Our team of attorneys have decades of experience in auto accidents, including school bus accidents. Contact our team today for a free and confidential case consultation at 800-555-5555.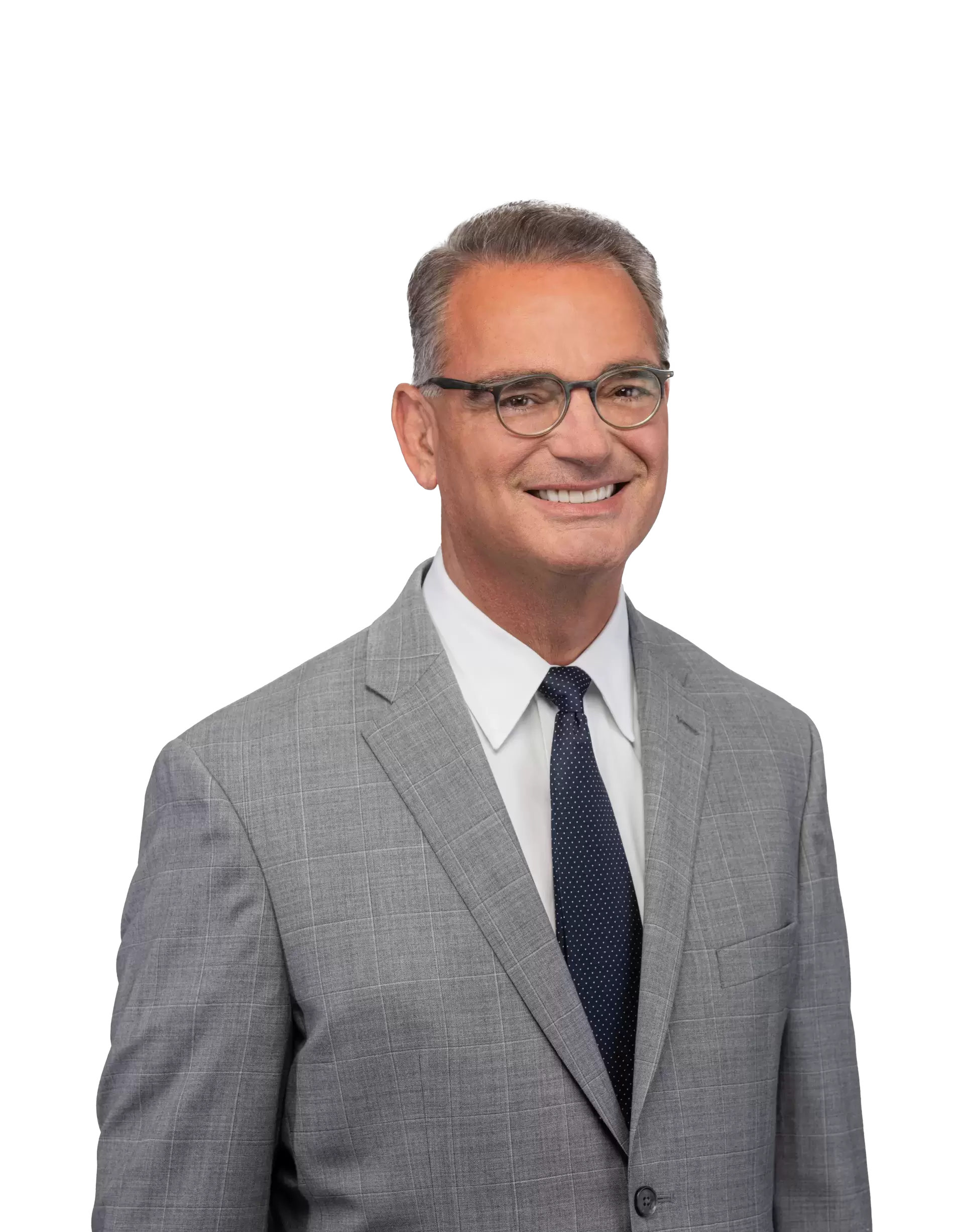 Content checked by the personal injury attorney Ross Cellino. As a family man and a trial attorney, I pride myself on winning cases and serving the community. With over 35 years of experience, I understand the function of a jury, how juries arrive at conclusions, and the role that the jury plays in administering justice. I know how to win cases. You can find us in Manhattan, Buffalo, Melville, Rochester, Brooklyn, The Bronx, Queens and other locations throughout New York.
Thank you for your time, effort, and hard work on my case. I appreciate your expertise and compassion. I never experienced what I went through and I would have been completely lost without you.

Martha

Choosing the right attorney to represent you after an accident can make all the difference. This is no cliche. I recently experienced these words to live by first hand. After a tractor trailer rear ended me at high speed in 2017 I retained Allan Silverstein to handle my case. I quickly realized that bringing a lawsuit rapidly snowballs into a mountain of details that can make or break your results. Documents, case histories, doctor visits, bills, and lots of phone calls all need to be accurately kept track of if a successful outcome it to be attained. To complicate matters I reside in New York and the incident took place in New Jersey. Luckily, Allan was licensed in multiple states. I was fortunate to find Allan to handle this matter from the New York area. Armed with an accurate account of the facts Allan went to work on the difficult job of negotiating with the defending insurance company as well as my no fault carrier in order to obtain the best possible outcome for my set of circumstances. In a lawsuit communication is key and and events can be of a timely nature. Allan never failed to return my calls - usually the same day! He fought skillfully and respectfully to get me the best possible settlement. He is easy to deal with and a likeable down to earth guy. He always listened with compassion and respect to my issues. He guided me with objective understanding as well as a realistic analysis of the merits of my case. When we finally settled Allan got me a fair agreement beyond my expectations and negotiated with my doctors to make sure all my bills were paid. It was a great experience having Allan represent me. Quality work in any aspect of life is hard to find. Quality is what I got with Allan Silverstein. I highly recommend him if you find yourself in need of a personal injury attorney.

Theodore

Tim Cellino handled my case beautifully. He is very knowledgeable and patient with all my questions. He kept in touch with me through out my ordeal. Tim also got a settlement for more than I expected. I highly recommend Tim Cellino!

Jayne

Thank you for your help in settling the case of my father's accident. I could always count on you to answer my questions honestly and in terms I could understand. If all lawyers at Cellino Law are like you, I understand why they are an A-1 law firm.

Bedner

This letter is to thank Ms. Diane D'Andrea, assistant to Mr. George Gridelli, Attny for all the hard work, dedication, and attentiveness she showed during the representation of my case. She was always cheerful and ready to help in whatever way she could. All messages left for Mr. Gridelli were always relayed and Mr. Gridelli always promptly returned our calls. She was a very competent assistant. Cellino Law has proven to be a model of what legal representation should be. Throughout the 6 ½ years of this case, I have heard many horror stories from people with "bad lawyer stories." We consider ourselves to be very lucky to have chosen Cellino Law and will always recommend you to those looking for good, honest representation with a personal touch.

Joseph

Joe and I just wanted to send you this note thanking you for the professional way you handled our lawsuit. Your kindness was extremely appreciated in a very difficult time. When we found out the people that caused the accident had no insurance, we thought our chances of receiving any settlement was nonexistent. Once we met with you and released you were able to help us our minds were put at ease. Your aggressive manner of handling the case exceeded our expectations. Please feel free to use us as a reference. Thank you so much and best wishes,

Danielle and Joe