Do You Have A Birth injury Claim?
September 23, 2022
Birth injuries are one of the most common types of medical malpractice claims that occur. The injuries that a newborn or mother sustain during birth can cause lifelong disabilities or complications.
However, injuries sustained during birth doesn't necessarily mean that you have a birth injury claim. If you believe you or your child have been a victim of medical malpractice while giving birth, these claims can be incredibly difficult and expensive for the claimant to pursue. It is critical to have the matter reviewed by an attorney experienced in this type of case.
Common Birth Injuries For Children
Newborns are in an extremely vulnerable state as they are delivered. The birthing process must not be rushed and should proceed with as few complications as possible. It's the responsibility of the medical professionals to ensure the mother and child are cared for at all times and injuries must be avoided if possible. When medical professionals act carelessly or dangerously, the following injuries can occur:
Cerebral Palsy
Erb's Palsy
Brachial Plexus Injuries
Bone Fractures
Hypoxic Ischemic Encephalopathy (HIE)
Newborn Jaundice
Kernicterus
Newborn Cephalohematoma
Asphyxia
Spinal Cord Damage
These types of injuries sustained at such an early age can cause health issues and disabilities that can affect the child throughout their life.
Common Birth injuries for Mothers
While cases involving injuries to the newborn can be more common, the mother can also sustain a birth injury as a result of medical malpractice. Some common injuries can include:
Nerve damage
Vaginal and perineal tears
Post-partum hemorrhaging
Broken bones in the pelvic area
Uterine rupture
Uterine inversion
Pelvic organ prolapse
These types of injuries can cause serious harm to the mother resulting in additional medical bills, pain and suffering, inability to return to work, or disfigurement.
What Caused My Child's Birth injury?
Although the medical professionals that perform deliveries are highly trained professionals, instances of negligence can still occur. Sometimes a simple issue of insufficient staffing can result in a severe and permanent injury. If inappropriate or deficient medical attention is given to a newborn or mother, or improper technique is used in delivery, it may be considered negligence. Typical causes of birth injuries can include:
Delaying delivery
Failing to recognize complications before or during labor
Improper use of forceps or vacuum extraction
Failing to perform necessary cesarean
Not performing emergency procedures to solve complications
Any of the negligent acts can quickly lead to a birth injury. However, these acts of negligence may not be immediately obvious to first-time parents as they are likely not trained medical professionals.
If you suspect that medical malpractice has led to your or your child's birth injury, a personal injury attorney will be able to help you access your incident to determine if a birth injury claim can be filed.
What Can Be Recovered In A Birth Injury Claim?
While some birth injuries are able to heal with proper treatment and time, many will have life-changing ramifications. Many children born with serious birth injuries can face disabilities, chronic pain or development issues which affect their day-to-day lives. Likewise, mothers who suffer from birth injury complications can experience similar side effects.
Although each case is different, some typical damages that can be recovered from a birth injury case are as follows:
All past and future medical expenses
Assistive equipment or at-home care costs
Reduced earning capacity for parents who are unable to work due to said injury
Pain and suffering
Emotional distress
Loss of enjoyment of life
Disfigurement or scarring
If an act of negligence by an OBGYN, nurse, or other medical provider has caused you or your child's injuries, you should not hesitate to pursue a claim against the medical provider responsible for it.
How To File A Birth Injury Claim
In order to file a birth injury claim in New York State, the claimant must first meet a certain set of criteria. In New York, a birth injury is considered medical malpractice and will also fall under the same statute of limitations to file a claim, two and a half years (or 30 months) from the date that negligence occurred.
If your claim falls within the 30 month statute of limitations, the following criteria must be met:
A medical professional, such as a doctor, nurse, or other medical practitioner, had a duty of care to you and your infant.
That professional acted negligently.
The act of negligence caused you or your child's injury.
The birth injury resulted in financial or personal losses for your family.
If you are able to prove all four elements, then you are able to advocate for full compensation for your or your child's injuries and the associated costs.
How Can A Birth Injury Lawyer Help Me?
If you or your child has been injured due to a medical professional's negligence, do not wait to get in contact with an experienced medical malpractice attorney who is familiar with birth injuries. A good attorney will be able to assess your claim and determine whether or not you have a valid claim in New York. Filing a medical malpractice claim can be a stressful, time consuming and expensive process, so a knowledgeable attorney will not want you to spend the time, finances and energy pursuing a claim if it is not valid.
If you do have a valid medical malpractice claim against a medical provider, your attorney will be able to handle the intricacies of your case while you focus on healing or tending to your child's injuries. From investigating your case, reviewing medical records, to working directly with the insurance company, an experienced attorney will work tirelessly to ensure that your family receives fair compensation for the injuries you or your child have sustained.
For a free case evaluation, contact the attorneys at Cellino Law as soon as possible after the injury occurs. Our team of legal professionals are available 24/7 to help answer any questions you may have.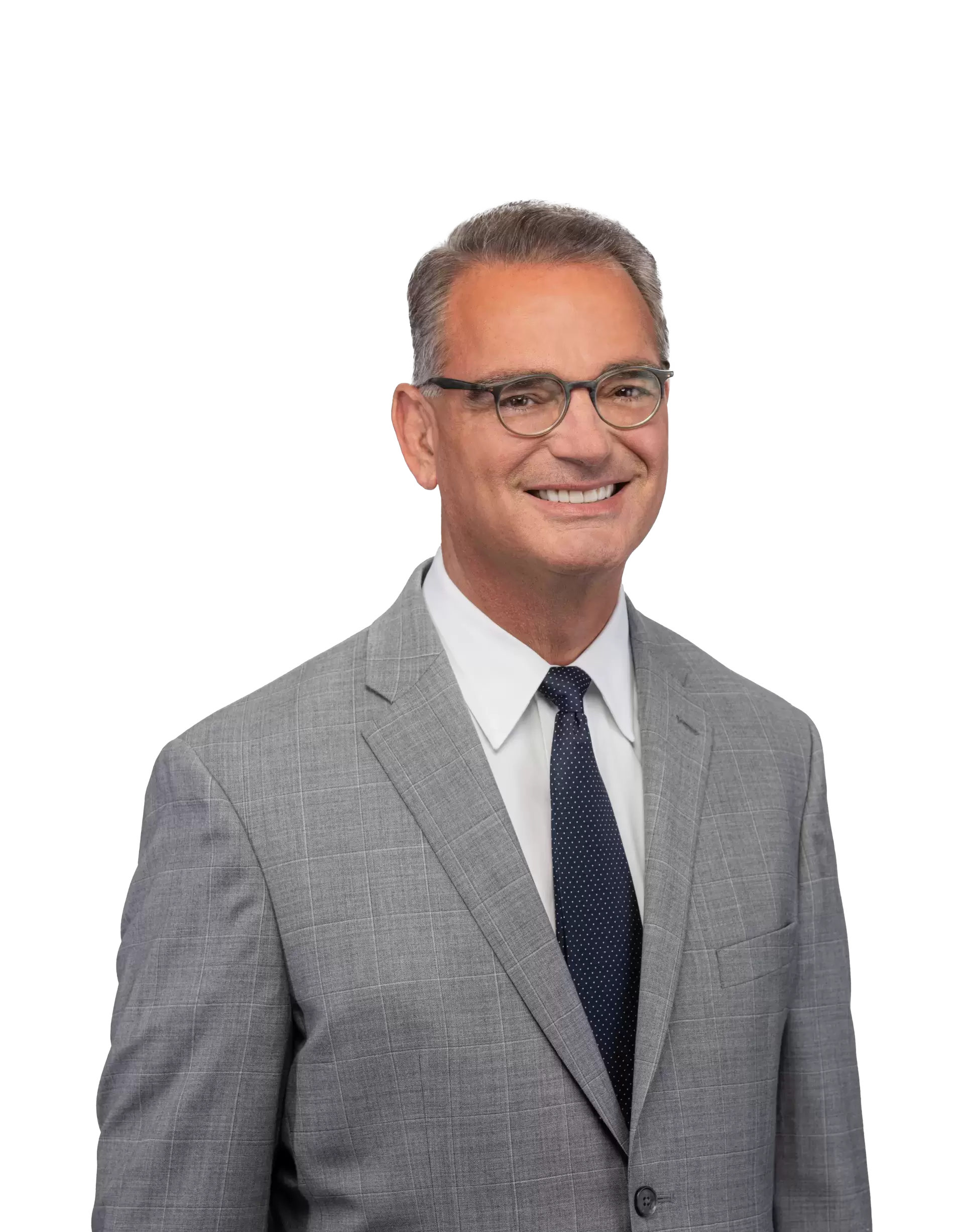 Content checked by the personal injury attorney Ross Cellino. As a family man and a trial attorney, I pride myself on winning cases and serving the community. With over 35 years of experience, I understand the function of a jury, how juries arrive at conclusions, and the role that the jury plays in administering justice. I know how to win cases. You can find us in Manhattan, Buffalo, Melville, Rochester, Brooklyn, The Bronx, Queens and other locations throughout New York.
I really just wanted to say thank you so much for taking my case, answering all my questions, and mostly for being very patient with me. I feel that without you and Roza I would not have been able to get anything at all. I hope to never need a lawyer again, but if I do I will definitely want you both working for me. Again thank your for you hard work, time and patience.

Veola

I just want to let you know that I did receive my settlement check. More importantly, I want to thank you again for all you did for both me and my family. I could not be more pleased with my experience at Cellino Law. From the moment I first spoke with you I felt comfortable - you took a sincere interest in my case, clearly explained the process and effected a quick settlement. From this day forward, when someone asks if I can recommend a good lawyer I will, without hesitation, say "Cellino Law". Thanks again.

Walter

My wife and I would like to take this opportunity to thank you for a fantastic job as our attorney. We could not have been more pleased with the work you and your team has done on this case. This past four years or so has been such a roller coaster for our family. We are very pleased and grateful with the result. We have made a good choice by choosing you. Thank you.

Dave

We'd like to thank you for all the assistance and time you spent on our case. Your professionalism and honesty will always be appreciated. The staff was always courteous and we were always impressed with your accountability. Your passion and dedication will never be forgotten, nor will you.

Sarah

Tim Cellino handled my case beautifully. He is very knowledgeable and patient with all my questions. He kept in touch with me through out my ordeal. Tim also got a settlement for more than I expected. I highly recommend Tim Cellino!

Jayne

I really appreciated your determination and efforts on handling my case. You have done an outstanding job, and I am very satisfied with the outcome of the settlement. Thank you so so much John.

Amparo