The Role of Alcohol in New York Boating Accidents
September 6, 2023
New York has taken a multi-faceted approach to tackling the issue of boating under the influence, which is a common factor in boating accidents with injuries and fatalities. Despite these efforts, there are still multiple New York boating accidents attributable to alcohol use each year.
Injured boaters often incur a myriad of expenses related to medical care, lost wages, and the costs to their physical and emotional health. In New York, they can seek compensation for the damages that are related to serious boating accident injuries in a personal injury claim.
After a New York boating accident, you need a reliable personal injury lawyer with a successful record to negotiate for fair compensation. Call our team at Cellino Law at (800) 555-5555 or use our online form to schedule a free case evaluation with a seasoned boating accident attorney.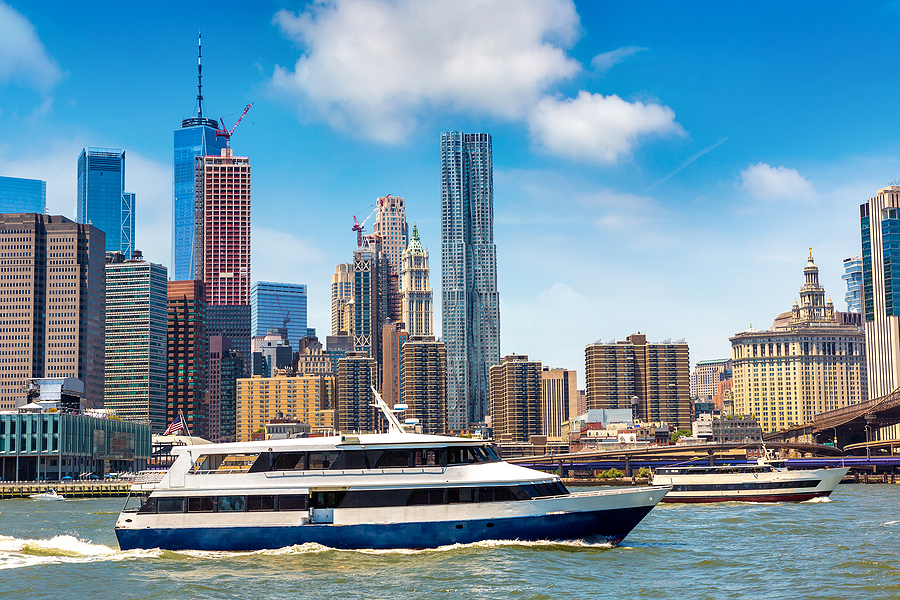 The Dangers of Boating Under the Influence in New York
Much like drinking and driving, drinking and boating is a risky combination. Alcohol consumption can interfere with an operator's ability to safely command the boat because it slows down their reflexes and coordination, compromises their decision-making capacity, and impacts their vision.
Drinking can also be an issue if the passengers become incapacitated, belligerent, or otherwise disruptive. For example, an inebriated lookout can't help the operator identify hazards. A drunk passenger can get aggressive with the operator, attack other passengers, or damage the boat.
Another concern with drinking while boating is the higher risk of drowning, which remains the leading cause of death in New York boating accidents. Intoxicated boaters can be more likely to fall overboard but less likely to have the capacity to swim, increasing their risk of drowning.
Additionally, drinking alcohol causes your body to lose heat faster, which can be particularly dangerous in combination with unexpected cold-water immersion. The body can't stay warm enough to tread or swim, making it hard to stay afloat and increasing the likelihood of drowning.
Alcohol Has Historically Been a Common Contributor to Fatal New York Boat Accidents
Between 2005 and 2022, alcohol use was deemed to be responsible for 71 boating accident fatalities in New York waters. This makes it by far the deadliest cause of boating accidents in the state during that time, outpacing hazardous waters, passenger behavior, and poor weather.
While alcohol consumption continues to play a role in New York boating accidents, thankfully, the tides are changing. There were 198 boating accidents in 2022, and 28 people killed. 10 of those accidents were attributed exclusively to alcohol use, resulting in 3 fatalities and 4 injuries.
Between 2005 and 2022, about 2% of boating accidents resulted in alcohol-related fatalities. In comparison, only 1.5% of boating accidents in 2022 resulted in alcohol-related fatalities. While this is certainly a step in the right direction, alcohol remains a threat to boater safety.
Harsher Penalties and New Education Requirements Are Credited With Reducing Accidents
In New York, people as young as 16 can operate motorized boats with training. They are still prohibited from drinking alcohol until age 21, on land or water. The legal limit for those over 21 is 0.08 BAC. New laws have imposed more restrictions on alcohol consumption while boating.
If you are an operator over 16, it is illegal to operate drunk with passengers under 15 on board. This can result in steep fines, jail time, and even a suspended boating license. Operators who are over 16 can face additional penalties if they are legally responsible for children under 15.
New York has also made it easier for courts to remove and discipline boaters who operate under the influence. The state now allows its courts to consider the boater's driving record dating back 10 years when adjudicating a boating under the influence charge for additional context.
In conjunction with added limitations for boaters with young passengers and expanded access to records for courts, New York has used education to help reframe the culture around drinking while boating. In large part, this can be attributed to the implementation of Brianna's Law in 2017.
Brianna's Law instituted a mandatory comprehensive boating education course for operators, which includes information on the risks of operating under the influence. It is currently being phased in and will require all operators of motorized boats to obtain safety certification by 2025.
Choose Cellino Law to Negotiate Your New York Boating Accident Claim for a Fair Settlement
The Cellino family has advocated for injured New Yorkers for over 65 years, meaning that our team has established a wide knowledge base that has proven incredibly beneficial to our clients. As personal injury lawyers, we have repeatedly demonstrated our ability to maximize compensation.
We are proud of our results, but we also know that there is more than one way to measure an experience with a law firm. That is why we encourage prospective clients to review our client testimonials so that they can hear firsthand what to expect from our team during the process.
Contact Cellino Law About Filing Your New York Boating Accident Lawsuit Today
After a serious boating accident, you may be unsure what to do next. Once you have sought medical attention, you may need to consider taking legal action against the negligent party in order to obtain compensation for medical bills, lost wages, pain and suffering, or other damages.
If you have been seriously injured in a New York boating accident, you do not have to assume the task of filing and negotiating a personal injury lawsuit on your own. At Cellino Law, our team of boating accident lawyers will fiercely represent you in negotiations to secure a fair settlement.
Our team has your back. To schedule a free case evaluation with a respected boating accident lawyer, give us a call at (800) 555-5555 or reach out through our online form. We look forward to working closely with you to maximize your compensation in a New York boat accident lawsuit.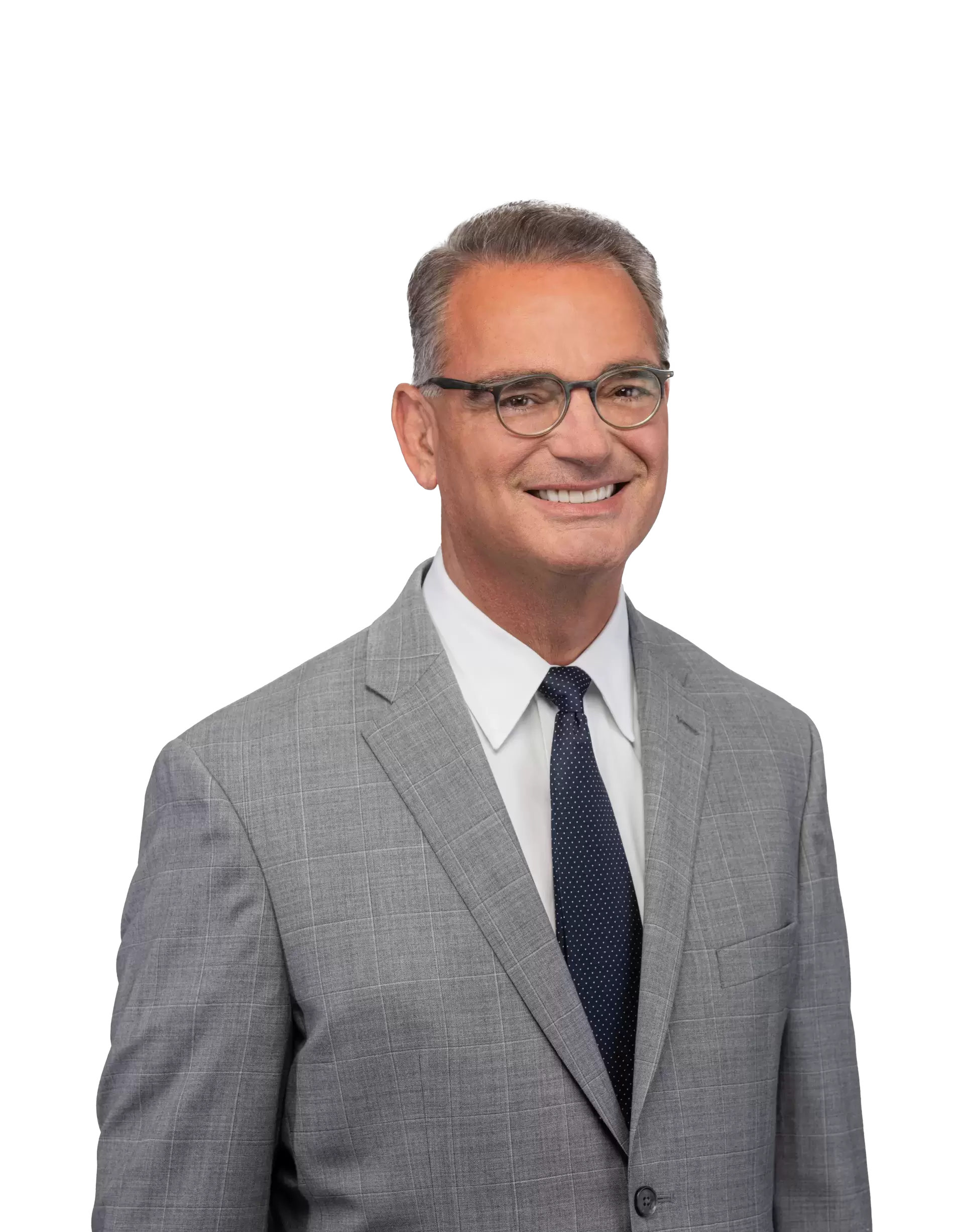 Content checked by the personal injury attorney Ross Cellino. As a family man and a trial attorney, I pride myself on winning cases and serving the community. With over 35 years of experience, I understand the function of a jury, how juries arrive at conclusions, and the role that the jury plays in administering justice. I know how to win cases. You can find us in Manhattan, Buffalo, Melville, Rochester, Brooklyn, The Bronx, Queens and other locations throughout New York.
Thank you for all your help. It has been a long journey. At last, the light at the end of the tunnel. Also, thank Tom for the help and work he put in.

Ron

Thank you for your time, effort, and hard work on my case. I appreciate your expertise and compassion. I never experienced what I went through and I would have been completely lost without you.

Martha

Choosing the right attorney to represent you after an accident can make all the difference. This is no cliche. I recently experienced these words to live by first hand. After a tractor trailer rear ended me at high speed in 2017 I retained Allan Silverstein to handle my case. I quickly realized that bringing a lawsuit rapidly snowballs into a mountain of details that can make or break your results. Documents, case histories, doctor visits, bills, and lots of phone calls all need to be accurately kept track of if a successful outcome it to be attained. To complicate matters I reside in New York and the incident took place in New Jersey. Luckily, Allan was licensed in multiple states. I was fortunate to find Allan to handle this matter from the New York area. Armed with an accurate account of the facts Allan went to work on the difficult job of negotiating with the defending insurance company as well as my no fault carrier in order to obtain the best possible outcome for my set of circumstances. In a lawsuit communication is key and and events can be of a timely nature. Allan never failed to return my calls - usually the same day! He fought skillfully and respectfully to get me the best possible settlement. He is easy to deal with and a likeable down to earth guy. He always listened with compassion and respect to my issues. He guided me with objective understanding as well as a realistic analysis of the merits of my case. When we finally settled Allan got me a fair agreement beyond my expectations and negotiated with my doctors to make sure all my bills were paid. It was a great experience having Allan represent me. Quality work in any aspect of life is hard to find. Quality is what I got with Allan Silverstein. I highly recommend him if you find yourself in need of a personal injury attorney.

Theodore

I want to thank your law firm for settling my lawsuit where others failed. You treated me with the utmost respect and care, because of your law firm the dream of owning my own home finally came true. For the first time in a long time, we're living out our dream home. Thank you a million times over. Thank you for making my dream come true.

Marcy

Joe and I just wanted to send you this note thanking you for the professional way you handled our lawsuit. Your kindness was extremely appreciated in a very difficult time. When we found out the people that caused the accident had no insurance, we thought our chances of receiving any settlement was nonexistent. Once we met with you and released you were able to help us our minds were put at ease. Your aggressive manner of handling the case exceeded our expectations. Please feel free to use us as a reference. Thank you so much and best wishes,

Danielle and Joe

This letter is to thank Ms. Diane D'Andrea, assistant to Mr. George Gridelli, Attny for all the hard work, dedication, and attentiveness she showed during the representation of my case. She was always cheerful and ready to help in whatever way she could. All messages left for Mr. Gridelli were always relayed and Mr. Gridelli always promptly returned our calls. She was a very competent assistant. Cellino Law has proven to be a model of what legal representation should be. Throughout the 6 ½ years of this case, I have heard many horror stories from people with "bad lawyer stories." We consider ourselves to be very lucky to have chosen Cellino Law and will always recommend you to those looking for good, honest representation with a personal touch.

Joseph