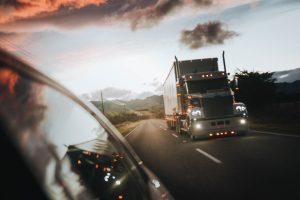 In 2020, truck accidents injured 147,000 people and killed almost 5,000. 74% of those who died were traveling in other vehicles. Many of the injured accident victims faced extensive medical treatments and extended recovery times because truck accidents typically produce severe injuries. To make things worse, they were unable to work during their rehabilitation, adding to their financial stress.
The insurance company of the person or other parties responsible for causing truck accidents is liable to compensate victims for their damages. Still, insurance carriers are notorious for being unwilling to pay fair amounts. Fortunately, truck accident attorneys can help.
You may wonder if you'll have to go to court if you hire Cellino Law to represent your interests after a truck accident. While many personal injury claims settle before going to trial, sometimes a court proceeding is needed.
What Is a Settlement?
After investigating and preparing your claim, your truck accident lawyer will likely attempt to negotiate a settlement with liable insurance companies to obtain compensation for you. A settlement in a personal injury claim is a voluntary agreement that ends a dispute; in this case, the dispute is how much money the insurance company will pay for your damages. In exchange, you'll agree not to pursue your claim further in court.
Settlement vs. Trial: Which Is Better?
There isn't a one-size-fits-all answer to that question. Every case is different, and your attorney will advise you of the options best suited to your circumstances. Both choices have pros and cons, so discuss these with your lawyer before making a decision.
Anxiety
The settlement negotiation process can produce anxiety and stress. However, taking your case to court takes longer and is likely to be more stressful. You'll probably experience higher levels of anxiety for an extended period.
Damage Amounts
The amount of compensation you may get in a trial is typically greater than settlement offers. A court trial is a gamble, though, because the decision might not be in your favor and you won't receive any compensation.
Flexibility
Settlement negotiations often mean you'll get multiple offers for varying compensation amounts. You have the flexibility to choose to accept any of these offers or continue to negotiate to get more compensation.
If your truck accident case goes to court, the judge or jury decides the amount of compensation you'll receive if you win.
Guaranteed Compensation
One of your attorney's goals is to obtain maximum compensation for you. If you accept a settlement offer, it's a guarantee that the insurance company will pay you. When cases go to court, there is no guarantee that you'll win your claim, and you could wind up not getting anything.
Opportunity
Settlements are binding, even if you later experience complications in your medical condition. You lose the opportunity to seek additional damages when you accept a settlement offer.
Time
Cases that go to court take roughly twice as long as those that end in a settlement.
What Might Make a Trial Necessary?
Your lawyer won't recommend taking your case to court without good reasons. Trials take in-depth preparation and many resources. Although you may get more compensation through a trial, you also face more risk.
Some reasons your attorney might suggest taking your case to trial include the liable insurance company:
Blaming you for causing the accident
Being unwilling to agree to a settlement
Presenting unsatisfactory settlement offers
Your lawyer will consider numerous other factors, such as:
The severity and type of your injuries
The potential for ongoing or life-long medical expenses
How adversely your injuries impact your life
Whether the guilty party was reckless or malicious
Confusion over who the guilty party is
Truck accident cases can be more complicated than other kinds of personal injury cases, and sometimes a trial is the only way to receive the compensation you deserve.
Is the Driver Solely Responsible for Truck Accidents?
One of the factors making truck crashes complex is that the driver might share the blame with other parties. With so many parties potentially responsible for your truck accident, it often takes a thorough investigation to determine who is and isn't at fault.
It's likely that none of these parties will accept blame, pointing the finger at others. A trial may be the only way to force the guilty party to pay, especially if more than one contributed to causing your accident.
Trucking Company
The trucking company may require drivers to work past legally mandated shift times or set unreasonable deadlines. This can lead to driver fatigue, which in turn can cause an accident.
Truck Owner or Leasing Company
Many times, drivers don't own their trucks. The leasing company or person who owns the truck is responsible for providing safe, properly maintained trucks. If these parties knew or should have known that the truck causing the accident wasn't safe to drive, they can be named as responsible parties in your truck accident claim.
Parts or Truck Manufacturer
Tire blowouts and brake system failures cause many truck collisions. If these involve defective parts, the company producing them might be liable.
Cargo Shippers, Loaders, or Owners
Cargo must be loaded correctly, with the weight evenly distributed and the cargo secured against movement. Shifting cargo or uneven weights can make trucks challenging to maneuver, sometimes causing the truck to turn over. Cargo can also fall from trucks, creating obstacles or hitting other vehicles.
Truck Maintenance Company
Truck fleets sometimes have other companies responsible for performing routine maintenance and making repairs to keep each vehicle safe to drive. If a mechanical malfunction causes a truck accident, your attorney will examine maintenance logs to see if these companies were diligent in their duties.
When Should You Contact a Truck Accident Lawyer?
Every state has a statute of limitations, and you must file a case before it expires. These vary between one and four years, but sometimes the time is even less. You don't want to miss your chance at recovering compensation, so contact an attorney immediately to find out the deadline that applies to your truck accident.
There are other reasons why contacting an attorney from Cellino Law soon after your truck accident is beneficial. When you hire us, we will:
Advise you of your legal options and things you should and shouldn't do
Immediately begin to investigate your accident before evidence is lost
File paperwork for you
Become your spokesperson with insurance companies
Use our vast resources on your behalf
Negotiate a favorable settlement or take your case to court
You don't have to hire an attorney, but you're more likely to be successful in your truck accident claim if you do. Let a qualified attorney from Cellino Law handle your case so you can concentrate on recovery.
Why Should You Hire Cellino Law?
Any attorney can litigate a case in court, but not all have the confidence and experience necessary to be successful. The attorneys at Cellino Law will try to settle your case without a trial, but we will take it to court without hesitation if it's in your best interests. There's no risk to you because you don't pay us unless we win compensation for you.
Cellino Law is available 24/7 because we understand that truck accidents can happen at any time. We'll start with a free case review and help you decide how to proceed. Submit our contact form or call us at (800) 555-5555 today.
We'd like to thank you for all the assistance and time you spent on our case. Your professionalism and honesty will always be appreciated. The staff was always courteous and we were always impressed with your accountability. Your passion and dedication will never be forgotten, nor will you.

Sarah

I am writing this letter to say how much I appreciate your services pertaining to my case. Your injury attorney took a hands-on approach and left me fully informed at all times as to where my case was going as well as how much ground we had to cover; leaving the final decisions in my hands but making sure that I knew all of the risks involved in the choices. I have dealt with a few law firms in my life on various different cases and this is the first time that I never had to call and/or track down my lawyer… because of this, I have and will continue to recommend Cellino Law to my friends and associates.

Denise

Cellino Law is an amazing firm with a great team. I worked with Greg Pajak and his assistant, Tracey Falconer. I cannot express enough how dedicated they are. The personal attention I received was excellent; they were always available to help with questions and concerns and put me at ease in the unknown territory I found myself in. I highly recommend them to anyone needing representation. A huge thank you to them for all they accomplished for me!

Liane

Mark Kochanowicz is from far the best attorney you can have. Mark treats you like a friend more than a client. He truly cares and go the extra mile for you and your case, contacts you to update you in regards to your case and keep you informed at all times. Mark represented me twice and settled my cases for way more than I expected. I highly recommend Mark Kochanowicz because he is just the best on what he does!!! Thank you Mark!!!!

Maria

Cellino Law was a great company to work with. From the beginning they came out and met with my uncle and myself and assured us that everything would be taken care of from beginning to end our lawyer state and constant contact with us to make sure that everything would go smoothly and it did. I would definitely recommend anybody to go to Cellino Law for whatever help they need. And specifically please ask for the lawyer that we had Mr. Alan Silverstein. He was amazing and his staff was always attentive. Please go with them for your next law needs.

Eshaunda

Thank you for your time, effort, and hard work on my case. I appreciate your expertise and compassion. I never experienced what I went through and I would have been completely lost without you.

Martha