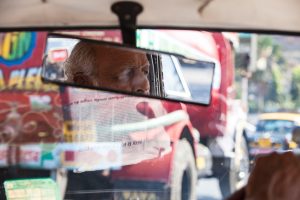 Most personal injury cases, including trucking accident cases, settle out of court. What this means is that the opposing parties are able to agree to the terms of a resolution without involving the courts. While settling a truck accident case typically costs far less than attempting to litigate a resolution, not to mention requiring far less time, there are some caveats to doing so. One such caveat is settling for less than your claim is worth.
It is a common tactic among insurance companies to offer plaintiffs far less than what their cases are worth. They do this for one main reason: to save money. Unfortunately, many victims are unaware of what their claims are worth and, more tragically, that they have the right to demand more. Insurers count on this, which is why they start with the lowest offer possible. If you accept the first offer, or even the second, and without first consulting with a trucking accident attorney, you risk settling for far less than what you need to recover wholly and in comfort. Not only that, but you forfeit your right to pursue additional compensation should you need more in the future.
To ensure you do not accept a lowball settlement, retain a knowledgeable trucking accident lawyer in New York. The right attorney can assess your case, determine its value and help you negotiate a fair and full settlement.
Factors That Affect the Value of Your Claim
To gain an idea of for how much you should settle your truck accident claim, you must first consider all relevant factors. Several factors will affect the value of your claim. The most influential, though, include your total damages, the severity of your losses, your and the at-fault party's insurance limits and your own degree of fault.
Your Total Damages
The easiest way to calculate the value of your claim is to add up your total economic and non-economic losses. At the very least, you should be able to recover the amount you pay out of pocket for your economic losses, which include the following:
Medical expenses
Prescription medications
Future medical expenses
The costs to repair or replace your vehicle
Property damage
Lost wages, past and future
Most of these damages are easy to calculate. For instance, when it comes to medical expenses, prescription costs, and the costs to repair or replace your vehicle, you can add up medical bills and invoices. To calculate past lost wages, ask your employer for income statements, or multiply the number of missed work hours by your hourly rate.
Calculating other economic losses, however, may require the help of an attorney or financial expert. For instance, it is difficult to calculate future medical expenses and future lost wages because you do not yet have records for them. To determine the extent of these losses, a medical professional will need to assess your records and guess at when you will reach the point of maximum medical improvement. He or she will also need to speculate as to the type and extent of treatment you will require to reach MMI and, just as importantly, whether you will ever achieve a full recovery. The deciding parties will then use the medical expert's determination to calculate your future lost wages.
Economic losses are not the only losses you are likely to incur, however. Truck accidents are often catastrophic and adversely impact several areas of victims' lives. The losses these victims incur are difficult to calculate and fall into the category of "non-economic losses." Non-economic losses include but are not limited to the following:
Pain and suffering
Loss of enjoyment of life
Loss of household help
Loss of consortium
Most victims do not think to calculate these losses on their own and when engaged in settlement negotiations. An attorney, however, will examine the full extent of your damages — both obvious and discreet — and help you fight for a just settlement.
The Severity of Your Losses
New York is a no-fault system, meaning that, in most vehicle accident cases, a driver's own insurance foots the bill for his or her losses. This is the case regardless of who is at fault for an accident. What if, however, the total value of your losses exceeds what your insurance is willing to cover? In this case, you can file a claim against the at-fault party for excess damages.
New York law is strict about when injured persons may file a claim or lawsuit outside of their own coverage. Per the New York State Department of Financial Services, you may only sue if you sustain a "serious injury." A "serious injury" is one that results in an economic loss that exceeds $50,000 and/or results in one of the following:
Dismemberment
Disfigurement
Loss of a fetus
Fracture
Permanent loss of the function of a body member, organ, system or function
Permanent and consequential limitation of a body member or organ
A substantial limitation of the use of a bodily function or system
You may also qualify for a lawsuit if your injury or impairment prevents you from engaging in your usual daily activities for no less than 90 days out of the 180 days immediately following the accident. If you sustain a serious injury, the amount you can recover may be far more than what your insurance company or the defendant's insurer may let on.
Insurance Limits
In many cases, you can only recover up to the maximum amount of coverage you and/or the at-fault party have on your auto policy. If your injury does not meet the serious injury threshold, you can only recover up to your policy limits. Any attempts to recover more than that may prove futile.
If your injury is "serious," you may be able to recover compensation up to your policy limits and within the defendant's policy limits. Except in catastrophic cases, your attorney is unlikely to advise you to push for more compensation than what both policies can afford.
Your Degree of Fault
Many plaintiffs fail to consider their own degree of fault before accepting a settlement. This is a mistake.
Your degree of fault will affect how much you can collect from the at-fault party. Per New York's pure comparative fault statute, no level of fault on your part will bar you from recovery — except, of course, 100% fault. However, the deciding parties must reduce your settlement amount by the percentage of fault you assume. For instance, say you settle for $150,000 but share 25% blame for the accident. You can only recover $112,500, or 25% less than the full proposed amount. Before accepting a settlement, consider the amount of blame the deciding parties may apply to you, then reduce the amount accordingly. If the resulting amount is not enough to cover the full cost of your damages, consider pushing for more.
Retain a Truck Accident Lawyer
Many people are ill-equipped to accurately calculate the value of their trucking accident claims. For this reason, far too many victims settle for less than what they need or deserve. To avoid being one of these people, consult with a trucking accident attorney as soon after your accident as possible. A consultation will cost you nothing but may yield a wealth of practical and actionable advice and, better yet, a valuable partnership. Schedule your free consultation with Cellino Law today.
I am so grateful for your expertise, patience, and perseverance which resulted with such a successful settlement regarding my car accident. I also want to let you know how impressed I was with you and your firm and I won't hesitate to recommend you to anyone who needs assistance from an accident. I truly appreciated your care and professionalism. Thank you again for your kindness and support

Lisa

I highly recommend Cellino Law to anyone involved in a car crash. I worked with Michael Lovecchio, and had a wonderful experience given the circumstances. He was very attentive, and got the best possible outcome I could have wanted.

Susan

Thank you for your help in settling the case of my father's accident. I could always count on you to answer my questions honestly and in terms I could understand. If all lawyers at Cellino Law are like you, I understand why they are an A-1 law firm.

Bedner

I just want to let you know that I did receive my settlement check. More importantly, I want to thank you again for all you did for both me and my family. I could not be more pleased with my experience at Cellino Law. From the moment I first spoke with you I felt comfortable - you took a sincere interest in my case, clearly explained the process and effected a quick settlement. From this day forward, when someone asks if I can recommend a good lawyer I will, without hesitation, say "Cellino Law". Thanks again.

Walter

Mark Kochanowicz is from far the best attorney you can have. Mark treats you like a friend more than a client. He truly cares and go the extra mile for you and your case, contacts you to update you in regards to your case and keep you informed at all times. Mark represented me twice and settled my cases for way more than I expected. I highly recommend Mark Kochanowicz because he is just the best on what he does!!! Thank you Mark!!!!

Maria

Cellino Law is an amazing firm with a great team. I worked with Greg Pajak and his assistant, Tracey Falconer. I cannot express enough how dedicated they are. The personal attention I received was excellent; they were always available to help with questions and concerns and put me at ease in the unknown territory I found myself in. I highly recommend them to anyone needing representation. A huge thank you to them for all they accomplished for me!

Liane