Guardians of the Ride: The 10 Essential Types of Motorcycle Gear for Ultimate Safety
August 11, 2023
In addition to practicing defensive driving, motorcyclists can reduce their risk of being injured in a collision by wearing gear that insulates them from an impact, makes them more visible to other motorists, and protects critical senses needed to navigate safely. In a collision with a careless driver, using motorcycle gear does not guarantee that a motorcyclist will avoid injury but can limit the severity.
Injured New York motorcyclists may be able to pursue compensation for medical expenses, reduced earning potential, loss of quality of life, and other damages in a personal injury lawsuit. The motorcycle accident attorneys of Cellino Law are available to discuss your legal options with you, explain the personal injury claims process, and estimate your claim is worth.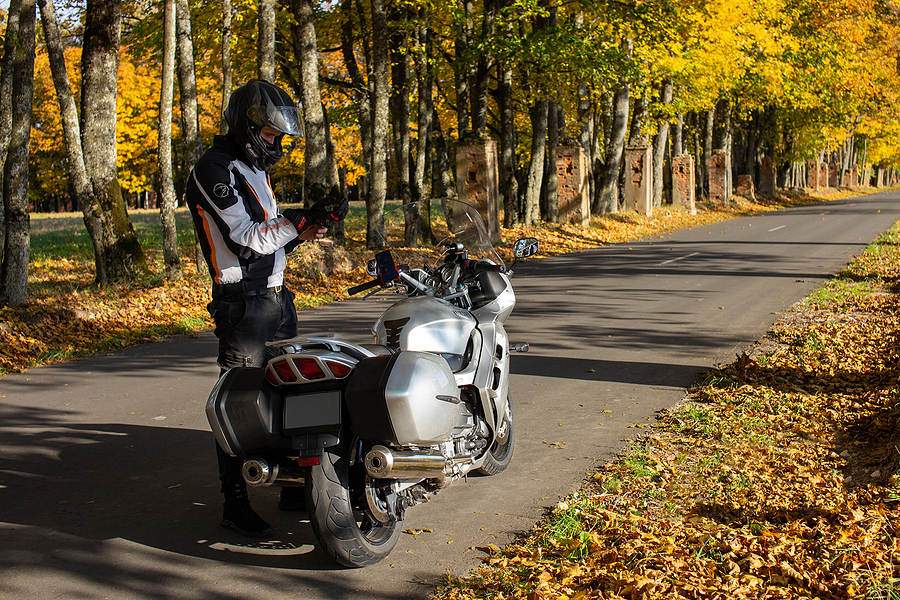 We encourage you to schedule a free consultation with one of our seasoned personal injury attorneys by calling us at (800) 555-5555 or reaching out through our online form. Motorcycle accident lawsuits are often challenging to litigate, so you need a skilled expert on your side who isn't afraid to take on powerful insurance companies in negotiations to maximize compensation.
New York Motorcyclists Are Required to Wear Helmets
New York has a universal helmet law for motorcycle riders, including passengers. No matter a rider's age or experience level, they must wear a helmet that is approved by the Department of Transportation. The CDC reports that wearing a helmet while riding a motorcycle decreases the risk of a head injury by 69% and is about 40% effective in preventing fatality in motorcycle riders.
Motorcycle Jackets Protect Riders' Skin From the Road
The word "biker" typically conjures up images of a person wearing a leather jacket, but this stereotype is based on more than motorcyclists' preferred style choices.
The tough material is less prone to tearing, which means a motorcyclist's skin is less likely to be scratched or shredded if they collide with the road. Wearing a leather motorcycle jacket has the added benefit of keeping the rider warm and dry in inclement weather and making them more visible.
Motorcyclists Should Choose Pants Over Shorts
While wearing shorts during the warmer summer months may be tempting, this can expose a motorcyclist to a greater risk of injury. Pants, particularly those made of thicker materials like denim or leather, provide a barrier between a motorcyclist's skin and the rough surface of the road in the event of a crash that knocks them off their bike.
Riders Should Choose Close-Toed Shoes, Preferably Motorcycle Boots
The ideal motorcycle boots are made of sturdy material like Kevlar or leather, with a low or non-existent heel. They should also be flexible enough to operate the bike safely without impeding reaction times.
Shoes like flip-flops or sandals should be avoided because they can easily slip off footrests, they offer your feet and ankles no protection in a collision with the road, and they do not protect you from a hot exhaust or road debris.
Back Protector Inserts Reduce the Risk of Spinal Cord Injuries
In a serious motorcycle accident, the risk of a spinal cord injury is considerable. The spinal cord can be irreparably damaged when it sustains a traumatic blow, impacting both function and sensation below the injury.
To address this, motorcycle gear suppliers have invented a flexible backboard that can be inserted into a motorcycle jacket to bear the brunt of the impact in a collision instead of the rider's spine or rib cage.
Undershirts With Body Armor Absorb the Impact in a Motorcycle Crash
Motorcyclists should also consider using an undershirt equipped with body armor beneath their jackets, especially when traveling long distances or riding at night. Armored undershirts are compression shirts with added pads that can mold to the shape of the rider. These types of shirts typically feature armor plates on the chest and padding on the shoulders and elbows.
Eye Protection is Essential for New York Motorcyclists
Eye protection, such as glasses, goggles, or a visor on a helmet, prevents debris from getting into motorcyclists' eyes and reduces interference from the sun and wind. Prescription eyewear is also available. Due to their greater risk of injury, it is critical for a motorcyclist to be able to conduct an accurate visual assessment of changing traffic conditions, making properly-fitting eyewear a must.
Ear Plugs Can Limit Hearing Damage for Motorcyclists
Motorcycle engines are notoriously loud, and combined with ambient road noise, hearing loss is a real risk for frequent riders. Ear plugs for motorcyclists can reduce the volume of the wind -which is significantly louder than most realize- as well as limit the effects of the Temporary Threshold Shift (TTS). TTS occurs after high decibel exposure and can induce temporary hearing loss at the moment while also doing long-term damage if exposure is repeated.
Elbow and Knee Pads Protect Motorcyclists' Joints
In a motorcycle accident, a rider's joints, like elbows and knees, are more vulnerable to injury. While adding padding may seem like overkill, motorcyclists have to weigh this against the risk of being thrown from their bike or skidding down the highway without this extra protection to hold their joints in place and prevent abrasions. These pads are usually available to wear under or over clothes and are recommended when the rider is wearing thin clothes.
Gloves Offer Motorcyclists a Better Grip and Additional Skin Protection
Being able to maintain a good grip on the handlebars of your motorcycle is key to safe operation, but it can be tough when you're sweaty, shivering, or being jostled by the vibrations of the road.
Motorcycle gloves can provide the support you need to be able to do this consistently for long periods of time. Additionally, if you are involved in a crash, you may instinctually stick your hands out to break your fall, and motorcycle gloves can prevent extensive damage.
Choose Cellino Law to Represent You in Your Motorcycle Accident Claim
Injured New Yorkers have turned to the Cellino family for legal help for over 60 years, which has allowed us to develop a long record of successful settlements for our injured clients. What sets Cellino Law apart from other personal injury law firms is not just our accomplishments but our level of commitment to client satisfaction.
As trusted advocates, we have both the skills and the sensitivity needed to guide you through the personal injury claims process to recover the compensation you deserve for your New York motorcycle accident claim. Our team is committed to holding the negligent party accountable for your medical bills, lost wages, and other damages like emotional distress so that you can rebuild your life after a serious motorcycle accident.
Contact Cellino Law for Help With Your New York Motorcycle Accident Lawsuit
Taking advantage of the various forms of motorcycle safety gear is essential to reducing your risk of injury on a motorcycle while navigating New York highways and backroads alike. Not only does using motorcycle gear safeguard your health, it can also protect your claim. In some cases, failing to use motorcycle gear like helmets may even reduce what your settlement is worth.
The personal injury lawyers of Cellino Law are equipped to accurately determine liability, secure a settlement that is fair, and even take your motorcycle accident claim to trial if need be. Our negotiators are hard-working, dependable, and thorough, which means that you can feel confident in choosing the award-winning motorcycle accident lawyers of Cellino Law to represent you.
At Cellino Law, we understand that filing a motorcycle accident claim after sustaining catastrophic injuries may feel like just another burden to take on, but in reality, it is an effective way to seek compensation for damages that were inflicted on you. We encourage you to schedule a free consultation with one of our seasoned personal injury attorneys by calling us at (800) 555-5555 or reaching out through our online form.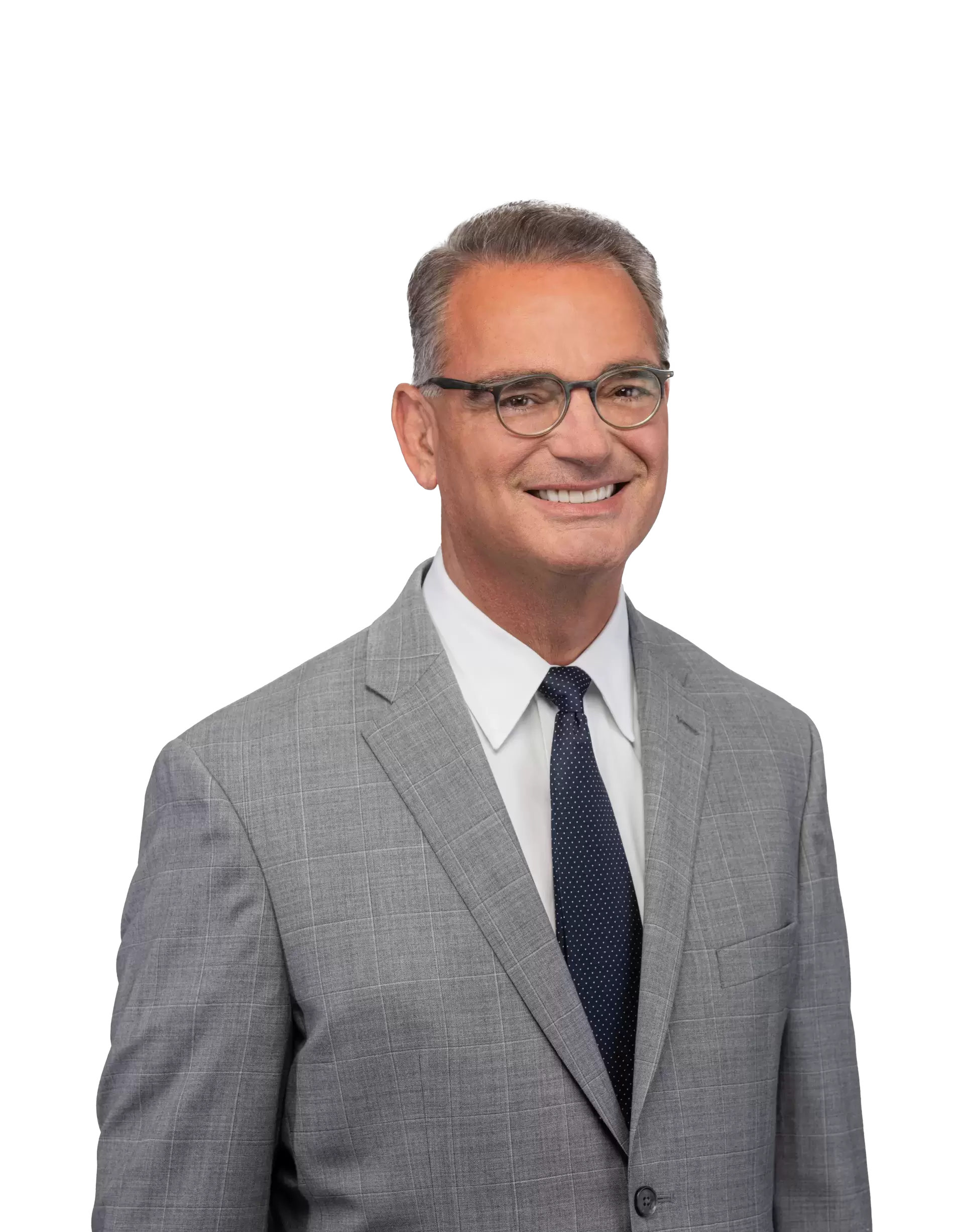 Content checked by the personal injury attorney Ross Cellino. As a family man and a trial attorney, I pride myself on winning cases and serving the community. With over 35 years of experience, I understand the function of a jury, how juries arrive at conclusions, and the role that the jury plays in administering justice. I know how to win cases. You can find us in Manhattan, Buffalo, Melville, Rochester, Brooklyn, The Bronx, Queens and other locations throughout New York.
I am writing to let you know what an outstanding job George Gridelli did for me in my personal injury lawsuit. His professionalism and expertise were evident at our first metting and he and his paralegal Diane D'Andrea took care of me as if I was a friend and not merely a client. They both went above and beyond for me in so many ways that it would be too numerous to list and I am grateful to have had such an exemplary team represent me. When working with George and watching him in court he personified to me what a lawyer is supposed to be - an honest, extremely compentent man who helped guide me through the legal system. I could not have obtained better representation anywhere else at any price. To me that says a lot abut you and your firm's integrity. Thank you again for representing me and for having such stellar individuals working for you! I will continue to recommend your firm.

Carol

Cellino Law was a great company to work with. From the beginning they came out and met with my uncle and myself and assured us that everything would be taken care of from beginning to end our lawyer state and constant contact with us to make sure that everything would go smoothly and it did. I would definitely recommend anybody to go to Cellino Law for whatever help they need. And specifically please ask for the lawyer that we had Mr. Alan Silverstein. He was amazing and his staff was always attentive. Please go with them for your next law needs.

Eshaunda

Thank you for your time, effort, and hard work on my case. I appreciate your expertise and compassion. I never experienced what I went through and I would have been completely lost without you.

Martha

I just want to let you know that I did receive my settlement check. More importantly, I want to thank you again for all you did for both me and my family. I could not be more pleased with my experience at Cellino Law. From the moment I first spoke with you I felt comfortable - you took a sincere interest in my case, clearly explained the process and effected a quick settlement. From this day forward, when someone asks if I can recommend a good lawyer I will, without hesitation, say "Cellino Law". Thanks again.

Walter

I want to thank your law firm for settling my lawsuit where others failed. You treated me with the utmost respect and care, because of your law firm the dream of owning my own home finally came true. For the first time in a long time, we're living out our dream home. Thank you a million times over. Thank you for making my dream come true.

Marcy

Tim Cellino handled my case beautifully. He is very knowledgeable and patient with all my questions. He kept in touch with me through out my ordeal. Tim also got a settlement for more than I expected. I highly recommend Tim Cellino!

Jayne