What is a Crush Injury in a Car Accident?
June 14, 2023
Even at relatively low speeds, car accidents can inflict serious injuries. This is especially true if a car occupant, pedestrian, bicyclist, or other road user becomes trapped under the weight of debris or compressed within the car. A crush injury in a car accident can have a catastrophic or fatal outcome.
Car accident victims with crush injuries often need a significant amount of time to recover, which can have an impact on their careers, lifestyle, and ability to care for their families. Even after recovery, they may have permanent deficits.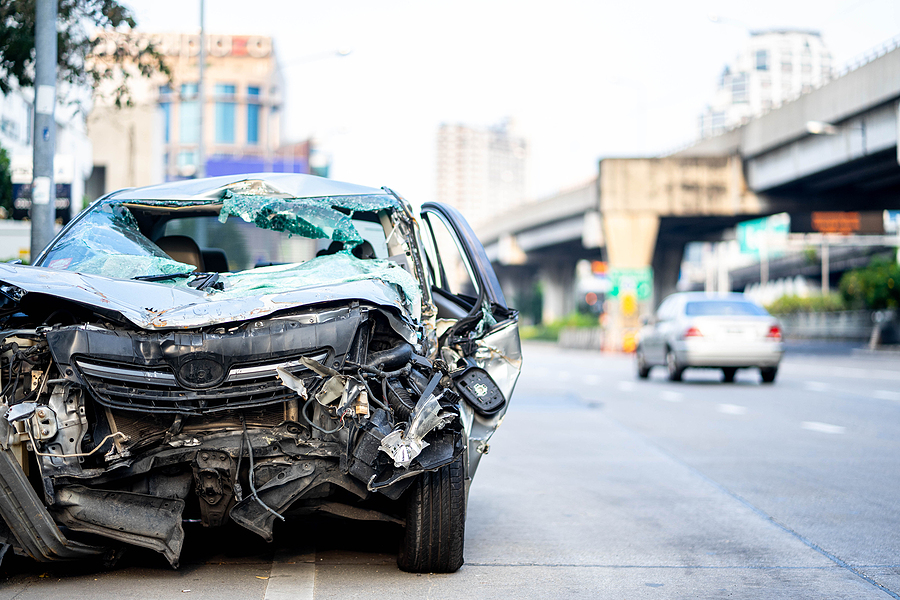 As car accident attorneys, our team at Cellino Law has handled numerous car accident crush injury claims with great success. We understand that you may still be dealing with the long-term effects of your injury, including financial instability, chronic pain, and limited mobility.
With so much at stake, you need an expert personal injury attorney on your side to ensure that your case for recovering damages is presented persuasively and effectively. The car accident attorneys of Cellino Law have represented injured New Yorkers to maximize their compensation for quite a while, and we are prepared to do the same for you. You can schedule a free case evaluation with our team by giving us a call at (800) 555-5555 or submitting an online form.
Understanding Crush Injuries
Crush injuries occur when one part of the body, usually an arm or leg, becomes trapped and squeezed in between two surfaces or objects. This can cause significant muscle swelling.
While only one part of the body may be compressed, there are often ramifications for the rest of the body, which is known as Crush Syndrome. When the pressure damages the muscles in the compressed limb, they can produce chemicals that are toxic at certain levels, such as potassium.
It can be dangerous to suddenly alleviate the pressure from the compressed limb, as these chemicals that have accumulated in the crushed limb are suddenly unleashed on the rest of the body. This can lead to an overload that causes fatal heart issues, renal failure, and acidosis.
Another potential danger with crush injuries is the risk of reperfusion syndrome, where the crushed muscle and tissue become damaged once blood flow is restored. Compartment syndrome is also a common complication with crush injuries.
The pressure of debris, a car frame, or a hard surface compresses a person's extremity and can restrict blood flow to that limb to the point where a surgery called a fasciotomy is immediately required to relieve the pressure.
How Car Accidents Can Cause Crush Injuries
After natural disasters, car accidents are one of the most common causes of crush injuries. Car occupants may become pinned within a vehicle, compressed by debris that entered a window, or trapped in by an outside structure.
Other road users, such as pedestrians, are also at risk of sustaining crush injuries, as they can easily be trapped under the weight of a car. Situations where we typically see crush injuries include:
Colliding with a median, street light, guardrail, or tree
Underride accident, particularly involving a truck
Multi-car pile-ups, especially when trapped in between two or more cars
What Types of Compensation Are Available for a Car Accident Crush Injury
There are various different types of damages that you can recover by receiving compensation, including the following.
Medical Bills
One of the major sources of financial stress for any car accident victim is medical bills that accumulate quickly in the wake of a serious injury like a crush injury.
For example, someone who lost a leg due to a car accident crush injury would likely need physical therapy, a prosthetic leg, mobility aids like a wheelchair, and potentially need home renovations to be able to access their house. This is not even accounting for the cost of medication, surgery, and medical imaging like X-rays.
Job and Career Related Losses
After a severe car accident injury, it is not uncommon to miss time on the job, resulting in lost wages. However, there can also be invisible costs related to taking time off, such as being absent for key transitions or missing opportunities to spearhead new projects. You may even have to take a leave of absence from work, resulting in a derailment of your career.
Additionally, the loss of income may jeopardize your family's finances and housing situation, causing additional stress. Depending on the physical consequences of your crush injury, you may no longer be able to perform your job role or even work in your field. In a personal injury lawsuit, the injured party can also seek compensation for the cost of job retraining to help alleviate this burden.
Pain and Suffering or Loss of Quality of Life
Crush injuries can involve a complicated recovery, especially in cases where the injured person was trapped for a prolonged period of time. Crush injuries damage muscles and nerves, causing significant pain. Even with treatment, crush injury victims may experience chronic pain and limited mobility.
These things can have a profound effect on a person's quality of life. For example, they may have to forfeit going on their morning jog, taking laundry upstairs, or chasing after their kids. Pain and suffering and loss of quality of life are non-economic damages that can potentially be compensated in a car accident lawsuit.
Wrongful Death
Unfortunately, crush injuries have the capacity to be fatal, especially when pressure is relieved too quickly. The family of a crush injury victim may be able to recover compensation in a wrongful death lawsuit. This includes funeral expenses, past medical bills, and loss of future financial support.
They can also seek compensation for the pain and suffering endured by the deceased. Families of car accident victims who were killed by another driver's negligence have a two-year window to file a wrongful death claim.
How Cellino Law Can Help You Recover Compensation
At Cellino Law, our seasoned car accident attorneys are known for our tendency to exceed expectations. For us, that means taking the initiative to keep you in the loop as to what is happening in your case and dedicating ourselves to securing a settlement that fully recognizes the true extent of your damages after a crush injury.
Our team will provide you with the resources to mount a compelling claim for compensation. We will show the impact of your injury on your career, finances, quality of life, and health as we pursue a fair settlement.
An insurance company's priority will be to minimize the amount of money that they have to pay out because it cuts into their profits. At Cellino Law, we will have your back to ensure that your case is treated fairly and your losses are accurately compensated.
The Cellino family has supported injured New Yorkers for over 60 years, making us a trusted name in personal injury law. Clients depend on our team to handle the administrative tasks that are key to maintaining the viability of a personal injury claim as well as performing well in negotiations and delivering results.
Reach Out to Cellino Law for Help Filing Your Car Accident Claim
Sustaining a crush injury can be a traumatic and overwhelming experience, but filing a personal injury claim to obtain the compensation you are owed doesn't have to be. At Cellino Law, you can rest assured that your case will be treated with the utmost respect as we diligently protect your right to seek financial compensation for your damages.
Our team of car accident attorneys has ample trial experience, which makes insurance companies think twice about trying to offer our clients a settlement that is lower than they deserve. That means you can focus on physically and emotionally recovering from your crush injury while we manage your car accident claim.
If you have sustained a crush injury in a car accident caused by a negligent driver, the auto accident attorneys of Cellino Law can offer the legal guidance you need. Our team will dedicate our effort and attention to maximizing your compensation to give you the relief you deserve. You can reach us at (800) 555-5555 or contact us through our online form to schedule a free case evaluation.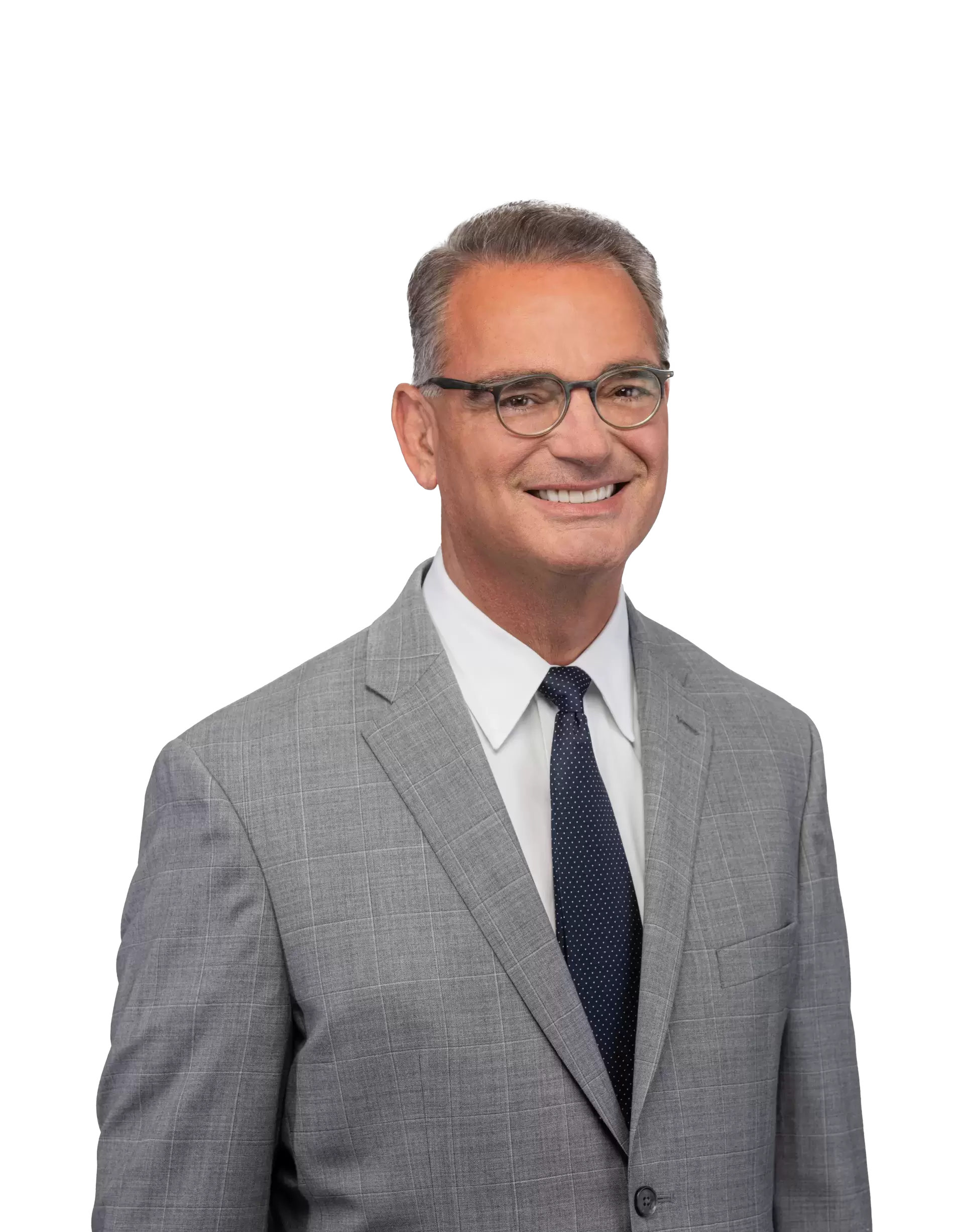 Content checked by the personal injury attorney Ross Cellino. As a family man and a trial attorney, I pride myself on winning cases and serving the community. With over 35 years of experience, I understand the function of a jury, how juries arrive at conclusions, and the role that the jury plays in administering justice. I know how to win cases. You can find us in Manhattan, Buffalo, Melville, Rochester, Brooklyn, The Bronx, Queens and other locations throughout New York.
This is to express our gratitude to you and your team in helping us and Stephanie navigate through the legal process following her car accident. We are very satisfied with the outcome and grateful for your hard work and attention to details. We fell confident that with this compensation, Stephanie will be able to move forward with her studies and her life with the ability to care for some of her health needs resulting from the injuries sustained following her car accident. Thank you very much and may God continue to bless your efforts.

Jose & Rose

We'd like to thank you for all the assistance and time you spent on our case. Your professionalism and honesty will always be appreciated. The staff was always courteous and we were always impressed with your accountability. Your passion and dedication will never be forgotten, nor will you.

Sarah

We want to send a big "Thank you" from the both of us. We know you both fought for us and did a great job with our case. You did it in a timely manner and we appreciate it.

Kerrijo & Jerry

I really appreciated your determination and efforts on handling my case. You have done an outstanding job, and I am very satisfied with the outcome of the settlement. Thank you so so much John.

Amparo

Cellino Law was a great company to work with. From the beginning they came out and met with my uncle and myself and assured us that everything would be taken care of from beginning to end our lawyer state and constant contact with us to make sure that everything would go smoothly and it did. I would definitely recommend anybody to go to Cellino Law for whatever help they need. And specifically please ask for the lawyer that we had Mr. Alan Silverstein. He was amazing and his staff was always attentive. Please go with them for your next law needs.

Eshaunda

Cellino Law is an amazing firm with a great team. I worked with Greg Pajak and his assistant, Tracey Falconer. I cannot express enough how dedicated they are. The personal attention I received was excellent; they were always available to help with questions and concerns and put me at ease in the unknown territory I found myself in. I highly recommend them to anyone needing representation. A huge thank you to them for all they accomplished for me!

Liane