A Construction Site Accident Lawyer Discusses On-Site Injuries
October 12, 2020
If you ask any construction site accident lawyer, they'll confirm that the sites are a dangerous place for workers. It isn't uncommon for construction workers to end up with serious injuries if they fall, trip or fracture a bone.
Construction workers are entitled to workers' compensation claims for their injuries as they work in a work environment that is of high risk (fractures, slip, and fall, spinal injury, explosions, chemicals, fire).
If you are a construction worker who ended up injured at the workplace, you should inform your employer and seek immediate medical help. You have the right to seek a compensation claim, and to do that make sure you hire a skilled construction site accident lawyer who will help you in the process.
Injuries and Claims After Construction Accidents
Construction accidents can happen even because of simple things such as tripping over a toolbox. These types of accidents can be catastrophic to a point where the worker may end up fatally or with spinal fractures and remain unable to walk for life.
These are the reasons for serious injuries that occur at construction sites:
Electrocution
Drowning
Highway construction accidents
Tunnel accidents
Machinery accidents
Explosions
What to do If You Were Injured at a Construction Site in New York
Report the Accident
In the construction industry, almost every construction site accident lawyer knows that many accidents are not reported. Workers may not be legal residents and fear reporting will jeopardize their job or immigration status. In other cases, construction companies don't want reporting of accidents because it will put doubts on their safety practices and could lead to OSHA investigations and potential penalties. No matter the situation, an accident must be reported to your supervisor.
Seek Medical Help
Being injured at a construction site is a serious thing and you should seek immediate medical help. A proper diagnosis and treatment can save your life. Seeking immediate medical treatment will help to document the fact that an accident happened and you got an injury as a result. Construction companies will deny that an accident occurred and will deny the details. Having a medical record with the injuries you got in the accident will be persuasive evidence when your case gets in court.
Take Names and Photos
Injured people may not be able to get photos of the scene and the names of any witnesses. In that case, ask a co-worker to help you with that as soon as possible. Take photos with a cell phone to document the unsafe conditions; it' will be of great help for your case (these photos should show clear details and should be done before the condition changes). Ask a co-worker to write down the names and addresses of any witnesses to the accident. This is very essential because a detailed investigation should be done as soon as possible. Memories fade and witnesses may fear repercussions if they testify. Your construction site accident lawyer may be able to help by directing you to good sources.
Workers Compensation
New York law obliges your company to provide you with workers' compensation insurance coverage. These benefits will help you cover your medical expenses and lost wages to the extent allowed by the law in New York. Be prepared and file a report of the accident with your employer to collect the Workers Compensation benefits. The report is not complex, but there are rules and deadlines which must be followed so you can receive the full workers' compensation benefits to which you are entitled. Your construction site accident lawyer can guide you in completing the forms.
Contact a Construction Site Accident Lawyer
The primary concern of yours is to get medical help and recover. Instead to seek justice while still recovering, make sure you hire a trusted construction site accident attorney to do that job for you. Your attorney has the knowledge and resources to help you in this case by doing the needed paperwork and investigation. They will know what to do to help you get your claim.
As a construction worker, you are entitled to a workers' compensation claim. Don't fear to report because of your immigration status in the USA or because you may get fried. Your health is the most important and you have the right to get medical help and financial cover for all the expenses related to your injuries.
If a family loses a loved one in a construction accident, they can bring this type of lawsuit on that person's behalf.
New York statute of limitations for workers' compensation claim is two years. If you miss the deadline you risk having your claim denied.
Our team at Cellino Law is here to help you with every question you have. Contact our office today and schedule your first consultation. We offer you a free case evaluation.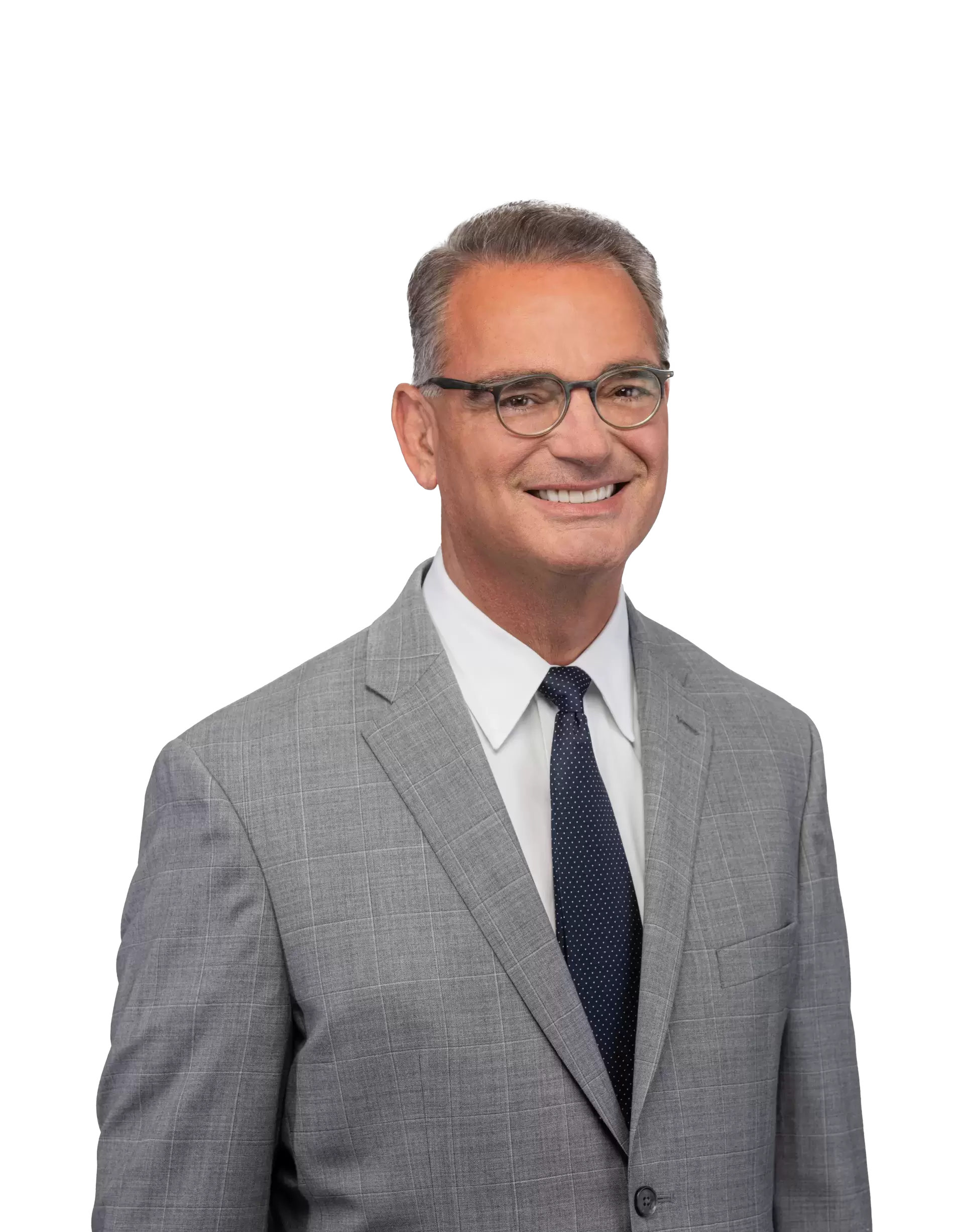 Content checked by the personal injury attorney Ross Cellino. As a family man and a trial attorney, I pride myself on winning cases and serving the community. With over 35 years of experience, I understand the function of a jury, how juries arrive at conclusions, and the role that the jury plays in administering justice. I know how to win cases. You can find us in Manhattan, Buffalo, Melville, Rochester, Brooklyn, The Bronx, Queens and other locations throughout New York.
Cellino Law and more specifically my attorney, Gregory V. Pajak, Managing Attorney, and as a whole the Cellino Law Firm and its organization. This is by far one of the most professional law firms and attorney I have ever engaged with and retained in my 35 years. The level of professionalism goes beyond words, the care and constant engagement with me as the client was touching. I was never ever just treated as simply a CASE with potentially a significant dollar number attached to my file. I was engaged regularly, Tracey (Ass't) and Greg always made sure to remain constant, as well as consistent in overseeing that my case was handled properly and that it did matter in many ways - ensuring that the end result(s) would be fair and reasonable to my case/injury. The regular follow-up calls were very satisfying, knowing that you're involved in your case matters significantly AND always. One of my main items to recognize Cellino Law and Gregory is that whenever I called, I was able to get through to speak directly to my Lawyer and he would answer any if not all of my questions in a very professional and genuinely caring manner. I always felt cared for and protected legally and more importantly, I was made feel as a human being that was being cared for and always keeping me abreast of all matters connected to the case. There was never a point I felt let down, on the contrary -the level of service was "STELLAR". Greg is the consummate professional, a 'role model', if you will, for what other attorneys should strive to become when dealing with their clients.

Anthony

I am writing to let you know what an outstanding job George Gridelli did for me in my personal injury lawsuit. His professionalism and expertise were evident at our first metting and he and his paralegal Diane D'Andrea took care of me as if I was a friend and not merely a client. They both went above and beyond for me in so many ways that it would be too numerous to list and I am grateful to have had such an exemplary team represent me. When working with George and watching him in court he personified to me what a lawyer is supposed to be - an honest, extremely compentent man who helped guide me through the legal system. I could not have obtained better representation anywhere else at any price. To me that says a lot abut you and your firm's integrity. Thank you again for representing me and for having such stellar individuals working for you! I will continue to recommend your firm.

Carol

Choosing the right attorney to represent you after an accident can make all the difference. This is no cliche. I recently experienced these words to live by first hand. After a tractor trailer rear ended me at high speed in 2017 I retained Allan Silverstein to handle my case. I quickly realized that bringing a lawsuit rapidly snowballs into a mountain of details that can make or break your results. Documents, case histories, doctor visits, bills, and lots of phone calls all need to be accurately kept track of if a successful outcome it to be attained. To complicate matters I reside in New York and the incident took place in New Jersey. Luckily, Allan was licensed in multiple states. I was fortunate to find Allan to handle this matter from the New York area. Armed with an accurate account of the facts Allan went to work on the difficult job of negotiating with the defending insurance company as well as my no fault carrier in order to obtain the best possible outcome for my set of circumstances. In a lawsuit communication is key and and events can be of a timely nature. Allan never failed to return my calls - usually the same day! He fought skillfully and respectfully to get me the best possible settlement. He is easy to deal with and a likeable down to earth guy. He always listened with compassion and respect to my issues. He guided me with objective understanding as well as a realistic analysis of the merits of my case. When we finally settled Allan got me a fair agreement beyond my expectations and negotiated with my doctors to make sure all my bills were paid. It was a great experience having Allan represent me. Quality work in any aspect of life is hard to find. Quality is what I got with Allan Silverstein. I highly recommend him if you find yourself in need of a personal injury attorney.

Theodore

Mark Kochanowicz is from far the best attorney you can have. Mark treats you like a friend more than a client. He truly cares and go the extra mile for you and your case, contacts you to update you in regards to your case and keep you informed at all times. Mark represented me twice and settled my cases for way more than I expected. I highly recommend Mark Kochanowicz because he is just the best on what he does!!! Thank you Mark!!!!

Maria

I really just wanted to say thank you so much for taking my case, answering all my questions, and mostly for being very patient with me. I feel that without you and Roza I would not have been able to get anything at all. I hope to never need a lawyer again, but if I do I will definitely want you both working for me. Again thank your for you hard work, time and patience.

Veola

Thank you for all your help. It has been a long journey. At last, the light at the end of the tunnel. Also, thank Tom for the help and work he put in.

Ron