6 Facts About Car Accident Claims in New York
October 25, 2021
Car accidents happen to everyone eventually. The downside isn't having to repair your car, it's dealing with car claims and injuries. Although it may seem like you don't have a lot of options, a car accident lawyer can help guide you through your claim.
1. New York Requires Car Insurance
It might seem like a given; you have a car so you need car insurance. Unfortunately, a fair amount of drivers don't carry insurance. New York is one of many states that have strict requirements on insurance coverage.
New York requires a minimum of $10,000 coverage for property damage, $25,000 for injury, and $50,000 for death.
2. The Registered Car Owner is Responsible
The common misconception is that if an insured driver operated a vehicle the driver's insurance will take the claim. That's not true. For example, if you borrow a relatives car and are in a wreck, your insurance won't be the primary player.
The at-fault car's owner's insurance is initially responsible. Then if their coverage is not sufficient it will pass to the other vehicle owner's insurance. In some cases, if that is still not enough and the not-at-fault driver has a separate insurance carrier then their insurance will take over for the remainder.
Don't be surprised if you were injured in a car wreck and have to deal with more than two insurance companies.
3. Failing to Stay in Your Lane Can Impact Your Claim
So, you were hit either from behind or from the side and moved out of your lane. Maybe your thought process was that you would take less damage if you moved. Or perhaps you believed that the crash was avoidable altogether.
The issue remains that many insurance companies will deny a claim for failing to stay in your lane. They will even deny claims where you left your lane to go to the shoulder of the road.
Is this fair? No. Many drivers cite that they moved out of their lane with the intent of decreasing the risk of injury or further damage. But all the same, insurance companies will use this move to assign partial fault to the victim driver.
For anyone hurt in a car wreck, having partial fault assigned to you could make it difficult to get full compensation for your injuries.
4. Rear-End Collisions See the Lowest Payouts and Highest Injuries
Rear-end collisions are the most common type of wreck. This means that one car hit another from behind, a very simple situation. However, insurance claims become quickly complicated as they bring in factors of speed, the distance of the person following, and injuries.
Rear-end collisions, unsurprisingly also have the highest injury rate. Although these injuries are not always so serious as to call for surgery or emergency medical response, they require a period of recovery.
Even small rear-end crashes can result in tens of thousands of dollars in medical bills and lost wages. Get a lawyer if you are in a rear-end, because it's not likely that you will get a reasonable payout for your injuries.
5. Bodily Injury for Uninsured Motorists is Required
There are two facets when it comes to insurance coverage, and that is under and uninsured motorists. If you have coverage, great, you have coverage. But the State of New York realizes how many people drive without insurance, even though it's a legal requirement.
As a solution, they put in place a requirement for insurance companies to honor a UM/UIM clause for at least the minimum coverage. That means that your insurance company can't use the lack of additional uninsured motorist coverage as an automatic reason to deny your claim.
6. Claim Denials Aren't Usually from Policy "Loopholes"
The rumor is that policy loopholes are how insurance companies get out of paying for claims. That's not entirely true. In fact, most claim denials, especially when the crash resulted in injuries, are from obvious breaches of contract.
Your insurance policy is a two-way contract. You promise to certain terms such as paying on time, and they promise to cover your costs in certain situations.
Among the most common reasons for denial of a claim are repairing your own damage, and personal negligence. For example, putting in a claim hoping to cover medical costs, but repairing your car privately can lead to claim denial.
Contact a Car Accident Attorney to Get Maximum Compensation for Your Claim
If you've started a claim or are hesitating to contact your insurance, call a lawyer. A car wreck lawyer can help ensure that you stay within the requirements of your policy. They can also assist you through the claim process and to pursue other legal courses if necessary.
Contact Cellino Law law offices to speak with an experienced attorney right away.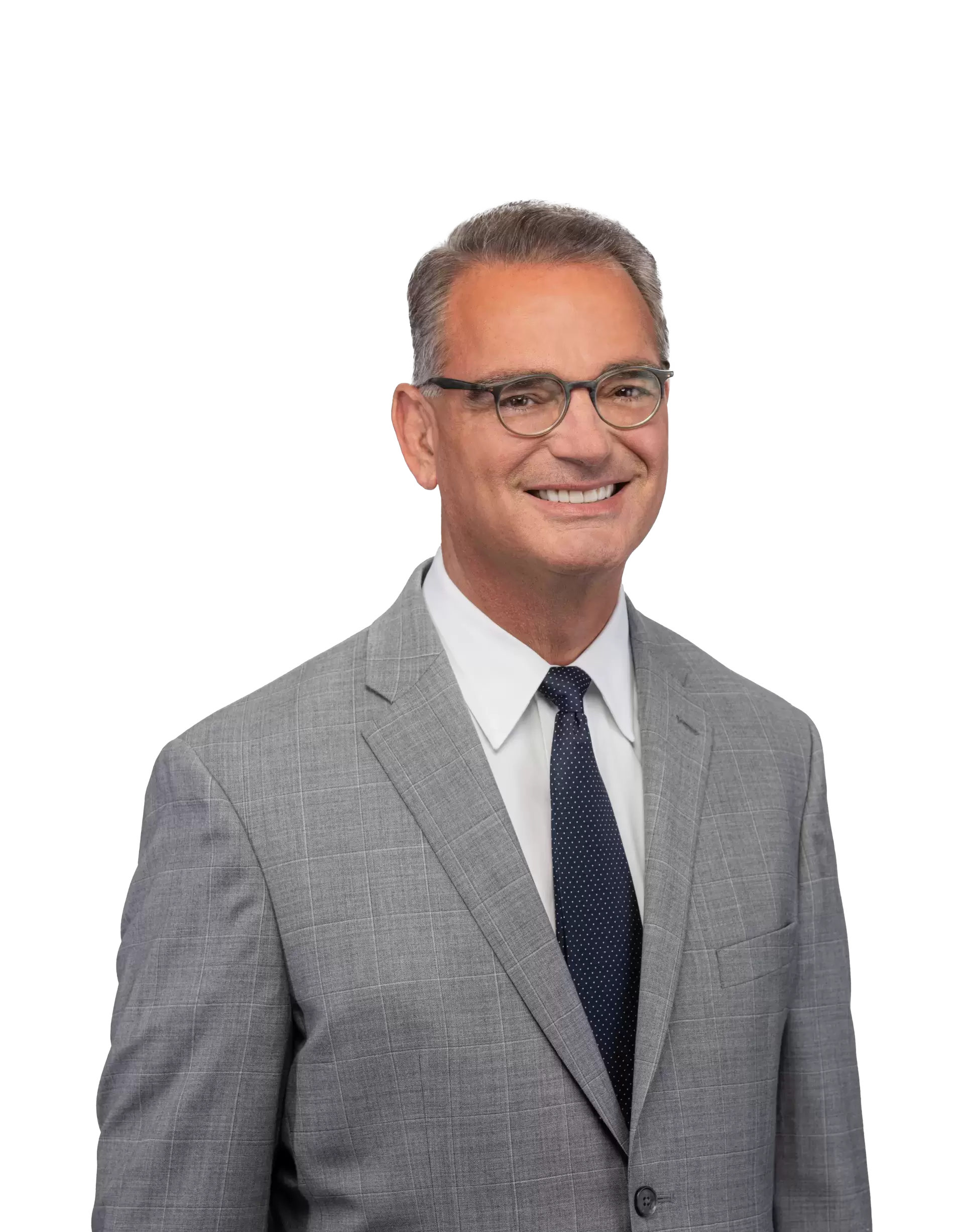 Content checked by the personal injury attorney Ross Cellino. As a family man and a trial attorney, I pride myself on winning cases and serving the community. With over 35 years of experience, I understand the function of a jury, how juries arrive at conclusions, and the role that the jury plays in administering justice. I know how to win cases. You can find us in Manhattan, Buffalo, Melville, Rochester, Brooklyn, The Bronx, Queens and other locations throughout New York.
It was a great pleasure working with you on my lawsuit. You certainly gave 150% of your time and interest in settling my case and for that, I am extremely grateful. Therefore, I want to thank you very much for helping me win my settlement and wish you the very best.

Linda

We want to send a big "Thank you" from the both of us. We know you both fought for us and did a great job with our case. You did it in a timely manner and we appreciate it.

Kerrijo & Jerry

We'd like to thank you for all the assistance and time you spent on our case. Your professionalism and honesty will always be appreciated. The staff was always courteous and we were always impressed with your accountability. Your passion and dedication will never be forgotten, nor will you.

Sarah

Cellino Law and more specifically my attorney, Gregory V. Pajak, Managing Attorney, and as a whole the Cellino Law Firm and its organization. This is by far one of the most professional law firms and attorney I have ever engaged with and retained in my 35 years. The level of professionalism goes beyond words, the care and constant engagement with me as the client was touching. I was never ever just treated as simply a CASE with potentially a significant dollar number attached to my file. I was engaged regularly, Tracey (Ass't) and Greg always made sure to remain constant, as well as consistent in overseeing that my case was handled properly and that it did matter in many ways - ensuring that the end result(s) would be fair and reasonable to my case/injury. The regular follow-up calls were very satisfying, knowing that you're involved in your case matters significantly AND always. One of my main items to recognize Cellino Law and Gregory is that whenever I called, I was able to get through to speak directly to my Lawyer and he would answer any if not all of my questions in a very professional and genuinely caring manner. I always felt cared for and protected legally and more importantly, I was made feel as a human being that was being cared for and always keeping me abreast of all matters connected to the case. There was never a point I felt let down, on the contrary -the level of service was "STELLAR". Greg is the consummate professional, a 'role model', if you will, for what other attorneys should strive to become when dealing with their clients.

Anthony

I want to thank your law firm for settling my lawsuit where others failed. You treated me with the utmost respect and care, because of your law firm the dream of owning my own home finally came true. For the first time in a long time, we're living out our dream home. Thank you a million times over. Thank you for making my dream come true.

Marcy

My wife and I would like to take this opportunity to thank you for a fantastic job as our attorney. We could not have been more pleased with the work you and your team has done on this case. This past four years or so has been such a roller coaster for our family. We are very pleased and grateful with the result. We have made a good choice by choosing you. Thank you.

Dave