Have you been injured in an Uber accident? Call the Bronx personal injury firm of Cellino Law today to set up your free consultation. Our legal team has extensive experience with Uber accidents and we know how to handle this unique situation. Our team of Bronx Uber accident lawyers will ensure that you get the maximum amount of compensation.
How Do Uber And Lyft's Insurance Policies Work?
Rideshare services like Uber and Lyft have specific requirements in their insurance policies. The policies are set up to provide coverage in certain situations like the location of the driver when the accident occurred. The policies provide coverage in a variety of situations.
If the Uber or Lyft driver is not on duty during the time of the accident they will be held responsible for any injuries or damages that happen in the case of a wreck. The insurance provider won't cover the wreck if the driver isn't on duty.
When the rideshare driver is working the insurance for Uber or Lyft should cover the accident. The rideshare insurance coverage only kicks in when the driver is on duty. An example of this is if the rideshare driver is based in New York he should have liability coverage for personal injuries for at least $75,000. Bodily injury coverage is higher and is for a minimum of $150,000. There should also be additional coverage for personal damages which is $25,000 at a minimum.
Rideshare drivers also have bodily injury coverage of $25,000 for uninsured motorists. Additionally, they have coverage of $50,000 for accidental death, $50,000 for every wreck, and $100,000 for unintentional death for each wreck.
Uber and Lyft provide for insurance coverage of $1.25 million for drivers who have bodily injuries and damage property. This coverage only kicks in if the driver is on-duty. Rideshare drivers also get additional coverage for personal injuries which is currently for $50,000. Underinsured and uninsured coverage is also provided with a provision for $1.25 million and a provision for comprehensive insurance which should cover damages up the value of the car.
Things That Uber And Lyft Drivers Need To Be Aware Of
Passengers are also covered by some insurance policies and Uber and Lyft drivers need to be aware of this. The policies usually offer liability coverage of $1.25 million dollars. Despite this, issues often arise when there has been an accident.
The first issues that often arise is that there is a disagreement about whether the rideshare driver was on duty during the accident or off duty. You have to have these details after an accident so you know whether the driver was logged in to work when you were a passenger during the accident. This crucial information will determine how much coverage you receive when you have been a victim in a wreck. You also need to be available to answer the questions that the rideshare service has for you.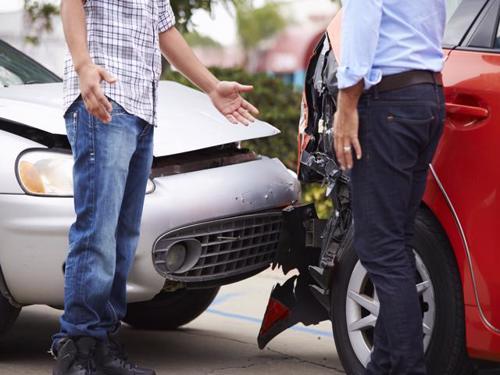 Another big issue arises when the damages are greater than the insurance coverage. This situation often happens when there was more than one person involved in the accident. If there are multiple people who were hurt in the accident $1.25 million dollars is not going to be enough to pay for all of the injuries. The amount will be even less if the Lyft or Uber driver is to blame for the accident. The driver will be required to look for a different and affordable alternative through an at-fault driver's insurance policy.
Why Do I Need A Lawyer For An Uber Accident?
The first thing you should do when you have been injured in an accident is to contact the police. You need to have a police report on file. The police will also call the ambulance if anyone has been hurt. It is crucial that you get medical attention right away so that anyone who has been injured can get the best medical care. You also want to make sure that you take pictures of the accident and get the contact information from the eyewitnesses.
You also deserve compensation if you have been the victim of an accident caused by an Uber or Lyft driver. To be compensated you will need proof that the other driver was at fault so you can get the compensation for your injuries that you need. Make sure to give all of the details to the police because the amount of money you get in compensation is going to depend on them and on what the other driver did at the time of the accident. The rideshare company is going to try to settle fast, but never accept any settlement offers from the insurance company until you speak with a lawyer that excel in ridesharing accidents.
Your attorney will work with the rideshare service and with the insurance company to build the strongest case for you. Both parties have to agree about which insurance coverage applies to your case. Lyft and Uber will not want to pay the claim if there are any doubts about the driver's status at the time of the accident. Your attorney will determine who is responsible and whether the drivers took action to avoid getting into the accident in the first place.
The ridesharing service will attempt to use multiple excuses to avoid paying the claim. They will often say that the driver wasn't on duty when the accident happened. They will do this to place the blame on the driver so that the private insurance of the driver pays for the claim. This makes it more difficult for the victim to get their compensation since both parties will not want to accept this responsibility.
When you are involved with this type of case you have to be ready to play the game since both companies will try to avoid compensating you for your injuries and damage to your car. The other driver is likely to deny being at fault, especially since their personal policy might not have enough coverage to pay for your accident. The ridesharing service is not going to want to pay either. They will use the evidence they have to blame the other party. This is why you need to get the help of an experienced auto accident attorney at Cellino Law. They will fight hard for you and help you get the justice you deserve fast.
How Can A Bronx Uber Accident Lawyer Help Your Claim?
It isn't easy determining who is at fault in a rideshare accident. The insurance company is always going to try to deny any claims because they will not want to pay for any damages or injuries.
When you get the help of an attorney from Cellino Law you will have peace of mind knowing that you will get the maximum amount of compensation for your case as quickly as possible.
Gather Evidence
Our team will gather all the evidence that is needed to build a strong case. The team will comb the police report and review all the witness statements. They will look at any surveillance footage and go over all of the medical reports to ensure that you get the compensation you deserve.
Value Each Case
We review all of the details and evidence we can find, including medical bills and all other expenses. This helps us to determine the value of your case and decide how much compensation you receive.
Communicate With The Insurance Provider
Never try to work with the insurance provider. They will try to make you say things that can hurt your case. They don't play fair and they know how to trip you up. Only let your legal team communicate with the insurance provider for you.
Build Your Case And Defense
The insurance company will try to make you be responsible for parts of the accident even if it was clearly not your fault. Maybe you were distracted or forgot to wear your seatbelt. If this happens, we will build a strong defense for you against any accusations the insurance company makes.
Negotiate With Parties Involved Including The Insurance Provider
The insurance company will try to refuse to pay any claims. Their goal is to pay the least amount possible. They will try to get you to settle for a fraction of the amount that your case is worth. When you work with our team you will get the highest amount of compensation.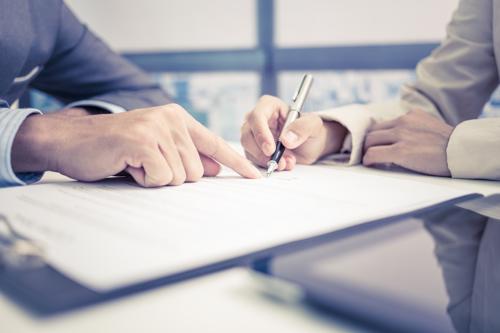 Be Your Legal Representative In A Court Of Law
Insurance companies always play the denial game. It often works. Victims get tired of playing and give up. They end up accepting the small amount that the insurance company offers even though they could get so much more when they get the help of an attorney.
What Causes Uber Accidents In The Bronx?
Ridesharing is becoming more and more popular, but it doesn't reduce the number of accidents in the Bronx area. These are the most common ridesharing accidents in the area.
Common Factors That Lead To Major Accidents In This Region.
Illegal turns.
Distracted driving.
Overspeeding.
Drunk driving.
Unsafe turns.
Driving to close to one another.
Stopping in intersections or in other dangerous areas is another common cause.
Poor road and traffic conditions and inclement weather are other factors that can cause accidents.
Who Is Responsible For Injuries Sustained After An Accident With An Uber?
Car wrecks are complicated. Even if a ridesharing driver is involved in an accident it doesn't automatically make them responsible for the accident. Many factors contribute to auto accidents. New York law requires that the liable party pays the victims for their losses and injuries.
Other Parties Who May Be Held Accountable Include:
Negligent by third parties.
Government agencies.
Negligent by Uber drivers.
Defective vehicles.
Transit companies
It is crucial that an independent party reviews your Uber accident so they find the responsible party. Cellino Law will investigate your case and identify the liable party as quickly as possible.
Who Can Be Held Liable For An Uber Accident?
You can get compensation if the Uber driver is responsible for the accident that you were injured in, depending on how the application was used by the driver when the accident took place. These are the other factors that you need to know about.
Driver Not Using Uber App
To get compensation from Uber the Uber driver must be logged into the Uber app when the accident took place. If the driver was not logged in when the accident happened the private insurance coverage of the Uber driver is going to be held responsible for the accident.
Uber/Lyft Drive Waiting Upon A Ride Request
Uber drivers are covered by the insurance policy of Uber when they are waiting on a ride request from a passenger. This counts as secondary coverage of the other policy. You benefit from this secondary coverage when the damages exceed the policy limits of the private insurance policy. This is important information to know.
Ride Request Sent To An Uber Driver
The company will provide coverage of up to a million dollars when a ride request is sent to the Uber driver. The money covers multiple things which include the driver, the passengers in the car, and any third parties who are involved in the automobile accident.
After Being Involved In A Wreck, Can I File A Lawsuit Against Uber?
You won't be able to file a lawsuit against Uber after you have been in a car accident. Uber drivers are considered to be independent contractors. This limits the liability of Uber when one of their drivers causes an automobile accident. Being classified as an independent contractor protects Uber from lawsuits.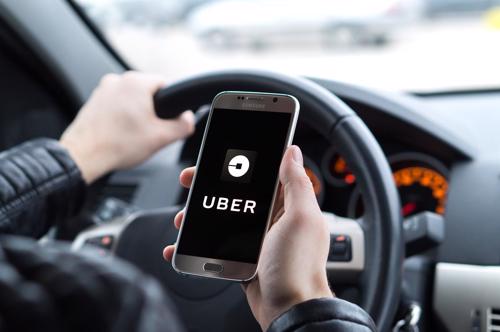 Common Injuries Experienced In Uber Wrecks
Injuries that you sustain in an Uber accident can often be serious. You will need a quality Bronx car accident lawyer to assist you with your case so you get the most money for your claim. Cellino Law will help you get the compensation you deserve for the following injuries:
Burns.
Broken bones.
Chest injuries.
Eye injury.
Degloving.
Neck injuries.
Paralysis.
Head injury.
Crushing injury.
Lost limbs.
Whiplash.
Soft tissue injuries.
Concussion.
If you have been seriously injured it will be difficult for you to visit us at our office, so we will come to you in the hospital or at your home to make it easier to get started with filing a case. Just get in touch with our legal team at Cellino Law Firm and we will meet you in the location that is most comfortable for you. A member of our legal team will meet you to review your case and give you the legal advice that you need.
What Damages Can I Claim After An Uber Accident?
If the accident you were in wasn't your fault, then you need to take legal action so you can get the compensation you deserve. The best way to do this is to contact Cellino Law Firm. We can set up a free consultation over the phone or in-person so you can get the compensation you are entitled to. You can get compensation that covers the following:
Suffering and pain.
Disability.
Lost wages.
Emotional distress.
Medical bills.
Property damages.
Loss of ability to enjoy life.
The insurance company will fight your claim so you don't get anything or end up with much less than you are entitled to. With a legal team on your side, you can avoid this. Cellino Law has experienced attorneys that will build a strong case for you.
What Is The Value Of Your Uber Accident Claim?
The value of your case will depend on multiple factors. It will depend on who was driving when the accident happened. It will also depend on the driver's status. Make sure you have the right insurance coverage if you are a rideshare driver or a driver for a third-party company. The policy should cover medical bills and other potential expenses. If you are the victim of an automobile accident you can sue the party responsible for the accident. State law allows compensation for the following:
Death.
Loss of pregnancy.
Broken bones.
Loss of body part.
Disfigurement.
Disability.
In addition, you can file a lawsuit for financial loss over $50,000 and minor damages. These damages are called economic damages. The New York Statute Of Limitations is good for three years, though there are exceptions like when the incident happened. An experienced Bronx personal injury lawyer from Cellino Law will help you get the right amount of compensation and guide you through the legal process.
I am so grateful for your expertise, patience, and perseverance which resulted with such a successful settlement regarding my car accident. I also want to let you know how impressed I was with you and your firm and I won't hesitate to recommend you to anyone who needs assistance from an accident. I truly appreciated your care and professionalism. Thank you again for your kindness and support

Lisa

I can only say great things about my attorney Allan Silverstein. He is professional, he calls back right away, he keeps me informed, and makes me feel comfortable as this entire ordeal is stressful. I have total confidence in his ability to handle whatever comes his way. He is no nonsense and very good at his job. Thank you Allan... he is a true asset to the team!

Mrs Steward

Choosing the right attorney to represent you after an accident can make all the difference. This is no cliche. I recently experienced these words to live by first hand. After a tractor trailer rear ended me at high speed in 2017 I retained Allan Silverstein to handle my case. I quickly realized that bringing a lawsuit rapidly snowballs into a mountain of details that can make or break your results. Documents, case histories, doctor visits, bills, and lots of phone calls all need to be accurately kept track of if a successful outcome it to be attained. To complicate matters I reside in New York and the incident took place in New Jersey. Luckily, Allan was licensed in multiple states. I was fortunate to find Allan to handle this matter from the New York area. Armed with an accurate account of the facts Allan went to work on the difficult job of negotiating with the defending insurance company as well as my no fault carrier in order to obtain the best possible outcome for my set of circumstances. In a lawsuit communication is key and and events can be of a timely nature. Allan never failed to return my calls - usually the same day! He fought skillfully and respectfully to get me the best possible settlement. He is easy to deal with and a likeable down to earth guy. He always listened with compassion and respect to my issues. He guided me with objective understanding as well as a realistic analysis of the merits of my case. When we finally settled Allan got me a fair agreement beyond my expectations and negotiated with my doctors to make sure all my bills were paid. It was a great experience having Allan represent me. Quality work in any aspect of life is hard to find. Quality is what I got with Allan Silverstein. I highly recommend him if you find yourself in need of a personal injury attorney.

Theodore

We'd like to thank you for all the assistance and time you spent on our case. Your professionalism and honesty will always be appreciated. The staff was always courteous and we were always impressed with your accountability. Your passion and dedication will never be forgotten, nor will you.

Sarah

Tim Cellino handled my case beautifully. He is very knowledgeable and patient with all my questions. He kept in touch with me through out my ordeal. Tim also got a settlement for more than I expected. I highly recommend Tim Cellino!

Jayne

I am writing this letter to say how much I appreciate your services pertaining to my case. Your injury attorney took a hands-on approach and left me fully informed at all times as to where my case was going as well as how much ground we had to cover; leaving the final decisions in my hands but making sure that I knew all of the risks involved in the choices. I have dealt with a few law firms in my life on various different cases and this is the first time that I never had to call and/or track down my lawyer… because of this, I have and will continue to recommend Cellino Law to my friends and associates.

Denise