When the spinal cord is injured or severed, it often has traumatic, life-altering consequences for the victim. Trauma to the spine can result in a permanent disability affecting the mobility of the injured party severely confining them to a wheelchair from loss of use of their lower body and legs (paraplegia), all four limbs or their entire body (quadriplegia).
Victims of these types of injuries can benefit from guidance through the aftermath of suddenly being faced with being permanently disabled. Our Bronx spinal cord injury lawyers will ensure that suitable compensation for the expenses and losses incurred as a result of the injury is recovered through the legal system. While it is not possible to go back in time, compensation can ensure that you live a comfortable life free of financial concerns in the future. If you are the victim of a spinal cord injury, call our personal injury law firm in the Bronx today on (800) 555-5555 to schedule your free consultation.
What Defines A Spinal Cord Injury?
A spinal cord injury refers to any damage to the spinal cord including the vertebrae that make up the spinal column. When these vertebrae are damaged, it can have a detrimental impact on the nerves which are responsible for regulating a variety of different bodily systems. These systems include (but are not limited to):
Gastrointestinal and Urinary
Respiratory
Musculoskeletal
The injury may also have a severe effect on mental health leading to anxiety and depression. Estimates show that care for a spinal injury can start at around $500,000 climbing upwards to $3,000,000.
What Are The Common Causes Of Spinal Cord Injuries?
Spinal cord injuries are most commonly caused by an impact to the spinal column that results in trauma. It can result from anything such as doing a back-flip into a swimming pool and landing wrong to a severe car accident. Some of the most common causes of traumatic injuries to the spine include:
Motor-Vehicle Accidents Or Collisions
Car accidents can result in a variety of different injuries that can be mild to devastating – including spinal cord injuries. High speeds and major impacts are not always necessary to cause these injuries and even a minor accident can result in a major injury. Safety and protective measures are only moderately effective in high-speed collisions. If another driver is at fault in negligently causing the accident, they can be held liable for compensating the victims for medical expenses, loss of income as well as pain and suffering.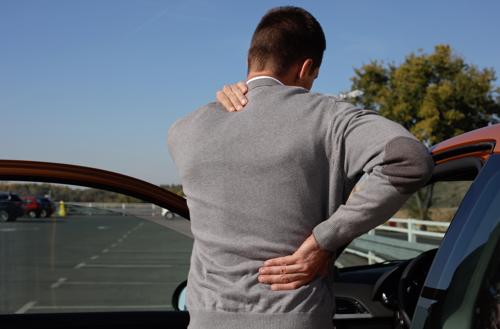 Slip-And-Fall Injuries
Slip-and-fall injuries are much more common than you might believe and are extremely dangerous, especially for senior citizens. They can lead to a whole range of injuries including trauma to the spinal cord. The cause of the slip-and-fall may be the result of the negligence of a third party who could be responsible for compensating the injured party for losses that they incur as a result of the injury. For example, a property owner who has failed to maintain their building, fails to provide adequate lighting or does not post warning signs of potential slip-and-fall hazards, can be held liable for losses resulting from spinal injuries due to their negligence.
Cycling Accidents
Cyclists have very limited protection and are therefore at great risk of injury from a fall or accident. A helmet does not provide any support and therefore protection for the neck and spinal column. The severity of these injuries and the likelihood of a traumatic spinal injury is increased when traveling at high speeds. When a cyclist-involved accident is caused by reckless driving, the driver can be held liable for the injuries that resulted from the accident. Negligent driving is a major cause of cyclists involved in accidents.
Sports Injuries
All types of sports carry a risk of injury but some are more hazardous when it comes to causing spinal injuries. Contact sports notoriously result in spinal injuries from continuous impact with others. Diving into shallow water where there is insufficient water to prevent contact with the hard surface of the bottom resulting in the sudden and violent compression of the spinal column is another common cause of spinal cord injuries in sports. Insufficient training, skills, and supervision can lead to sports injuries and the person responsible for providing this training or supervising the sporting activity may be held liable due to negligence.
Attacks And Assaults
Attacks or an assault, whether physical or with a weapon such as a firearm, can result in mild to severe spinal cord injuries. Although acts of violence that result in trauma to the spinal cord are less common, they are not accidental but deliberate. However, it is still important to establish the rule of negligence in claiming compensation for a spinal cord injury that resulted from a violent act. Legal representation is crucial in pursuing criminal charges as well as a civil case for compensation against an alleged assailant.
What Are The Symptoms Of A Spinal Cord Injury?
An injury to the spinal cord is considered a medical emergency and requires immediate medical attention. There are a number of different symptoms related to these injuries that may vary in severity of may or may not be present in every individual. Some symptoms that can be expected as a result of trauma to the spinal cord include:
Changes in sensory perception (touch, sight, sounds)
Weakness or paralysis
Numbness, especially in the extremities
Loss of bladder and bowel control
Spasticity of the muscles (increased muscle rigidity)
Loss of sensation below the area of the injury
Pain
Spinal trauma to the neck usually affects the arms and the legs but can also affect breathing or respiration if it occurs high up on the neck. An injury that occurs at chest height may result in perspiration (sweating), blood pressure problems, and trouble regulating body temperature.
How Are Spinal Injuries Diagnosed?
It can be difficult to detect and diagnose a spinal cord injury. A person should be examined by a medical practitioner if any of the following has occurred:
Any injury to the head, particularly to the face
Pelvic Fracture
Injury from a fall
Penetrating injuries that have occurred near the spinal column
If a person is experiencing any of the above-mentioned symptoms they should seek medical attention immediately as they may have suffered a spinal cord injury. After an accident, emergency responders should be called to the scene. It is imperative to immobilize the victim to prevent further damage to the spine until they can be taken to an emergency room, hospital, or trauma center for assessment.
A physician or medical practitioner will then examine the patient in order to determine whether a spinal cord injury has occurred. If there are signs that this may be the case further testing may be in order, including:
X-rays (provides images of the spinal column)
A CT or CAT scan (provides more exact images of the spinal column)
MRI scan (imaging of the spinal column to detect the exact location of an injury)
Myelogram (injecting dye into the spinal column before an x-ray to locate a possible injury)
Electromyography or EMG which is used to check muscle and nerve stimulation
The outcome of the exam can be affected by the time elapsed between the trauma to the spinal cord and the examination of the patient. To reduce the likelihood of long-term consequences of a spinal cord injury, it is critical to seek medical attention as a matter of urgency.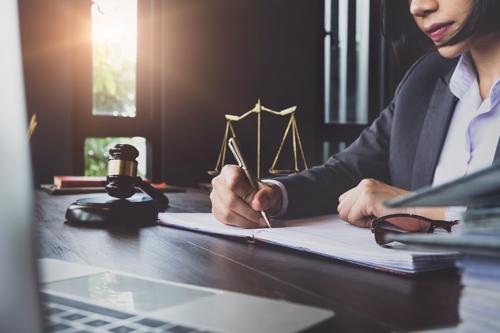 Treatment for a spinal cord injury may include the following:
Traction to stabilize the spine
Medication to reduce inflammation
The following surgical procedures may be recommended depending on the type and cause of the injury to the spinal cord:
Removal of disc or bone fragments
Draining of fluid or removal of tissue to reduce pressure on the spinal cord
Removal of any foreign objects
The fusing of damaged, fractured or broken vertebrae
The NSCSC estimates that, on average, there is an initial hospital stay for every spinal cord injury patient. On average, rehabilitation takes 36 days.
Rehabilitation for a spinal cord injury may include:
Learning the use of or devices such as a wheelchair or walker
Physical therapy to improve mobility, muscle strength, and communication skills
Vocational therapy to allow the resumption of work with the aid of assistive devices
Occupational therapy to improve motor skills (writing, eating, and hand-eye coordination)
For a patient that has not recuperated movement or sensation in the affected area after a 6 month rehabilitation period, it is probable that the damage is permanent. According to the National Spinal Cord Statistical Center, it is estimated that 30% of spinal cord injury victims will need to be readmitted to the hospital at least once after the injury for an average period of 22 days.
Paralysis Due To Spinal Cord Injuries And Cost Of Care
Paralysis victims and their families in the Bronx, New York, have to deal with the challenges of an altered lifestyle that is necessarily associated with a permanent disability as well as medical expenses and assistive care. Types of paralysis that result from spinal cord injuries include:
Paraplegia
Paraplegia is usually the result of any injury to the lower region of the spinal cord and involves loss of mobility, sensation, and motor function in the legs or lower limbs. Paraplegics do however still have use of their upper body but are often confined to a wheelchair that offers them partial mobility.
In the first year, medical expenses associated with paraplegia can be in excess of $500,000 in New York. Ongoing annual expenditure is on average $70,000 every year thereafter. Life-time care for a victim that was 25 years of age at the time of the spinal cord injury can easily be in excess of $2,5 million.
Quadriplegia And Tetraplegia
Quadriplegia, also called tetraplegia, is paralysis of both the upper and lower body. Depending on the precise location of the spinal cord injury, tetraplegia can present in 2 ways:
Low tetraplegia affects primarily the lower body with a limited function of the upper body.
High tetraplegia affects the entire body leaving victims entirely reliant on care for the remainder of their lives.
The cost of care for a tetraplegic can easily exceed $800,000 in the first year with an average cost of $1 million for high tetraplegia care. A victim that was injured at 25 years of age faces care costs that fall between $3,5 million and $5 million for life.
When considering all financial costs that can accumulate in a lifetime, combined with a loss of income as well as pain and suffering, calculating adequate compensation can be complicated. Our experienced legal services will ensure that all aspects of accumulated losses are taken into account when determining compensation.
What Costs Are Commonly Associated With Spinal Cord Injuries?
Living with a spinal cord injury can be incredibly costly. An estimated 43% of spinal cord injury patients are diagnosed as paraplegic and 57% as quadriplegic. These patients will require medical and assisted living care for the rest of their lives.
Cost estimates for the lifetime care of spinal injury patients vary depending on the severity of the injury and the age of the patient when they were injured. At the low-end of the scale, a person aged 50 when they were injured is likely to incur costs of around $450,000 in their lifetime. On the other end of the scale, high quadriplegics are likely to incur expenses of around $3 million in their lifetime for a spinal cord injury that occurred when they were 25 years of age.
How Can A Lawyer Help A Spinal Cord Injury Claim?
A spinal cord injury does not only result in major health problems but can also result in extreme financial losses. Medical expenses coupled with a loss of income can be devastating. Cellino Law personal injury attorneys can assist in ensuring fair compensation is received to prevent a financial disaster.
According to the National Spinal Cord Statistical Center, 36.5% of spinal cord injuries are the result of a vehicular collision. The lawyers at Cellino law are well versed in New York State traffic laws and are able to apply this knowledge to determine negligence and therefore liability in a spinal cord injury case. This includes accidents that involve motorcycles, cyclists, and pedestrians.
Statistics also found that 28.5% of spinal cord injuries are as the result of a fall, 14.3% to violent acts, and 9.2% to sports. Any of these injuries could be the result of negligence by a third party. A spinal cord injury may be a result of an accident caused by poor maintenance or the lack of regulatory compliance to safety and security by a property owner.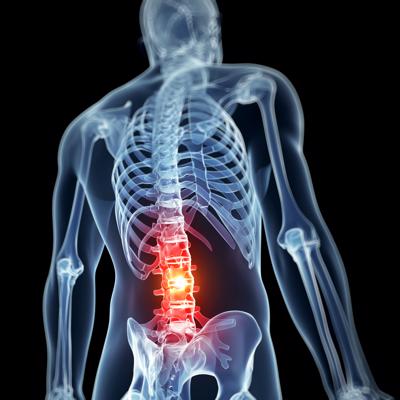 Whether the fall occurred in a public place, commercial property, or private residence, the lawyers at Cellino law will identify grounds for negligence due to violations or any other cause.
Spinal injuries that result from violent acts are not as simple as you may think. It is important to get legal representation from one of the experienced attorneys at Cellino Law in order to determine liability as well as fair compensation.
If you or a loved one were the victim of a sports injury that resulted in trauma to the spinal cord, you may have a case against the owner of the property or a person responsible for supervision. Our lawyers will help determine if a third party can be held liable on who that third party may be.
How Can You Get The Highest Compensation Possible For A Spinal Cord Injury?
Over the years, our experience has taught us that taking spinal injury cases to trial instead of reaching a settlement agreement is often the better option. This is particularly true where either the defendant, their legal or insurance provider is unwilling to consider a fair settlement.
Our lawyers have excellent negotiating skills but are also not afraid to stand up for you in court. Our lawyers have substantial trial experience and have a high success rate for getting all our clients the highest compensation, including spinal cord injury cases.
Review Your Claim With A Bronx Spinal Cord Injury Lawyer
Over the years, Cellino law has seen millions of dollars in compensation awarded to their clients. It is a point of pride that we have received some of the highest settlements and verdicts in the history of New York State.
Our law firm understands the devastating and life-altering consequences that a personal injury can have on the ability to live life to the fullest and that being compensated can provide the necessary financial relief to better cope with the catastrophe.
Our attorneys will strive to get you the compensation you deserve to cover the cost of medical expenses, loss of income, pain and suffering, and more. Call our Bronx personal injury lawyers today for a free consultation and to get the ball rolling towards claiming the compensation that you deserve.
It was a great pleasure working with you on my lawsuit. You certainly gave 150% of your time and interest in settling my case and for that, I am extremely grateful. Therefore, I want to thank you very much for helping me win my settlement and wish you the very best.

Linda

Cellino Law and more specifically my attorney, Gregory V. Pajak, Managing Attorney, and as a whole the Cellino Law Firm and its organization. This is by far one of the most professional law firms and attorney I have ever engaged with and retained in my 35 years. The level of professionalism goes beyond words, the care and constant engagement with me as the client was touching. I was never ever just treated as simply a CASE with potentially a significant dollar number attached to my file. I was engaged regularly, Tracey (Ass't) and Greg always made sure to remain constant, as well as consistent in overseeing that my case was handled properly and that it did matter in many ways - ensuring that the end result(s) would be fair and reasonable to my case/injury. The regular follow-up calls were very satisfying, knowing that you're involved in your case matters significantly AND always. One of my main items to recognize Cellino Law and Gregory is that whenever I called, I was able to get through to speak directly to my Lawyer and he would answer any if not all of my questions in a very professional and genuinely caring manner. I always felt cared for and protected legally and more importantly, I was made feel as a human being that was being cared for and always keeping me abreast of all matters connected to the case. There was never a point I felt let down, on the contrary -the level of service was "STELLAR". Greg is the consummate professional, a 'role model', if you will, for what other attorneys should strive to become when dealing with their clients.

Anthony

I am writing to let you know what an outstanding job George Gridelli did for me in my personal injury lawsuit. His professionalism and expertise were evident at our first metting and he and his paralegal Diane D'Andrea took care of me as if I was a friend and not merely a client. They both went above and beyond for me in so many ways that it would be too numerous to list and I am grateful to have had such an exemplary team represent me. When working with George and watching him in court he personified to me what a lawyer is supposed to be - an honest, extremely compentent man who helped guide me through the legal system. I could not have obtained better representation anywhere else at any price. To me that says a lot abut you and your firm's integrity. Thank you again for representing me and for having such stellar individuals working for you! I will continue to recommend your firm.

Carol

We want to send a big "Thank you" from the both of us. We know you both fought for us and did a great job with our case. You did it in a timely manner and we appreciate it.

Kerrijo & Jerry

Cellino Law is an amazing firm with a great team. I worked with Greg Pajak and his assistant, Tracey Falconer. I cannot express enough how dedicated they are. The personal attention I received was excellent; they were always available to help with questions and concerns and put me at ease in the unknown territory I found myself in. I highly recommend them to anyone needing representation. A huge thank you to them for all they accomplished for me!

Liane

Mark Kochanowicz is from far the best attorney you can have. Mark treats you like a friend more than a client. He truly cares and go the extra mile for you and your case, contacts you to update you in regards to your case and keep you informed at all times. Mark represented me twice and settled my cases for way more than I expected. I highly recommend Mark Kochanowicz because he is just the best on what he does!!! Thank you Mark!!!!

Maria