Cycling throughout the Bronx can be challenging. Most motorists in the city are focused on other drivers around them. This means drivers are not likely paying much attention to people on bicycles. Bikes are typically small, which is why a lot of drivers don't spot riders right away.
It's too easy to overlook cyclists. Not only that, but it's common for drivers to turn right in front of cyclists. This is because drivers have a hard time determining how fast bicyclists are going.
Cycling on the roads of the Bronx might be dangerous, but it's completely legal. Cyclists have every right to be on the road as drivers in vehicles. If an accident occurs between a cyclist and a car, then the driver of the vehicle might be held responsible if the accident was their fault.
At Cellino Law, our Bronx bicycle accident lawyers are very experienced. Our main goal is to hold drivers accountable when they were negligent. We fight aggressively on behalf of our cyclist clients. Call our Bronx personal injury firm today to schedule your free consultation to discuss your claim.
What are Common Causes Of Bicycle Accidents in the Bronx?
Bicycle accidents throughout New York are often caused by:
Turning and not yielding:
Before a driver makes a left turn, they have to check to make sure no traffic is coming their way, and this also means they have to check for cyclists on the road. Many drivers don't actually pay attention to those on bikes. This is why serious collisions or accidents can occur when drivers fail to yield when they make a left turn.
Before you turn right, it's important to look in the rear-view mirror to make sure nobody on a bike is near the car. However, many drivers don't do this and as a result, they often turn right in front of a cyclist. What's even worse is some drivers do notice a person on a bike, so they end up speeding up with the purpose of passing the cyclist as quickly as possible, and then they turn directly in front of them. Sometimes the cyclist won't have enough time to come to a stop, which can cause them to crash into the vehicle.
Not coming to a complete stop when approaching a stop sign.
The truth is drivers don't always completely stop, and what they end up doing is a rolling stop, which is when they go right through the intersection at a slow speed. Unfortunately, this often results in running into cyclists. When going through a stop sign, there's always the risk of being involved in an accident.
Car door accidents.
When drivers open their car doors when parked on the road they tend to swing the door right open. As a result, a bike rider might fall right off their bike because they didn't have enough time to stop. It's too easy for drivers to park on the side of the road and open the door without looking behind them first.
Driving too close to a cyclist.
Driving behind a bike rider is never a good idea because there is rarely enough space between the car and the cyclist when this happens. Drivers are sometimes in a hurry and they look at cyclists as being in their way. However, if a bike rider decides to come to a fast stop, then the driver of the vehicle might not have time to come to a complete stop. In turn, the cyclist gets hit and can become severely injured.
Exiting a driveway, alley, or cross street.
Entering road from any of those three can be dangerous. It's easy for cyclists to be overlooked by drivers who are pulling out of alleys, driveways, or cross streets.
Speeding.
Driving aggressively or too fast are common causes of accidents, and many cyclists find themselves involved in those types of accidents. These accidents typically happen as a result of road rage. For example, drivers may speed up to overtake a cyclist or they may follow close behind if they think the cyclist is going too slow. This can cause very serious injuries to a cyclist and in some cases, it can cause death to the bike rider.
Driving while distracted.
It is of the utmost importance to always pay attention to everything around you while driving. However, smartphones and GPS devices, as well as many other things have played a role in distracting drivers. As a result, accidents involving cyclists have been rising.
Driving while intoxicated.
Driving drunk or taking drugs makes operating a vehicle even more difficult, which means focusing on the road is even harder. Reaction times are impacted too. This leads to a high chance of being involved in an accident.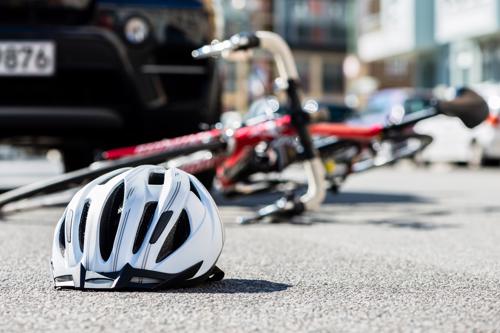 It doesn't matter the reason for an accident, life-altering injuries are often the result of car collisions with cyclists. If you are riding your bike and you suffer injuries as a result of an accident, then you should contact us. We will evaluate your potential case, and then we'll let you know what your next steps should be. In turn, you'll be a step closer to getting compensation.
What Common Injuries do Bicycle Accidents Lead To?
Head trauma or brain injuries. When a cyclist is injured in a bike accident, they often sustain head injuries as a result of hitting their head on the vehicle, ground, and so forth. Skull fractures, concussions, or brain injuries can occur as a result. Unfortunately, such injuries can lead to disabilities that are permanent.
Damage to the spinal cord.
This can result in being paralyzed, either partially or fully. Sadly, spinal cord injures are common in bike accidents.
Fractured or broken bones.
Bike accidents can result in a person breaking their bones, especially the hip, pelvis, knee, or saddle to name a few. Not only that but breaking bones in the face is common in bike accidents. Cyclists can sustain serious bone fractures in accidents involving vehicles.
Dislocations, sprains, and strains.
All three of them are common. Although these injuries are serious and can be very painful, many cyclists do recover completely.
Internal organs.
When a cyclist is involved in a collision, they may experience issues with their internal organs. This is especially true if their stomach or check was affected by the impact. Examples of organs that might become impacted include the bowels, spleen, and lungs to name a few. Recovering from such injuries can take a long time, but sometimes permanent damage can remain.
Injuries to the soft tissue.
Skin or soft tissue can become injured, and at first, the injuries may not seem like a big deal. However, they can cause a great deal of pain and victims often require the hospital in order to recover and/or receive proper treatment. Not only that, but missing work is usually required.
The National Highway Traffic Safety Administration has data that shows that cyclists are involved in around two-percent of deaths related to traffic. Deaths associated with traffic typically involve internal organs or the brain. Head injuries and brain damage is serious, but the risks of them occurring can be reduced by the cyclist wearing a helmet.
However, there will always be a risk of sustaining serious injuries, even if a helmet is worn. It is important for drivers to pay attention to their surroundings and to keep an eye out for bikers. Furthermore, drivers must follow traffic laws every time they're on the road.
What Are New York's Bike Laws?
The truth is that most accidents involving bikes can be prevented. In fact, reducing bicycle-related accidents is as simple as drivers following the laws in New York. Laws exist for various reasons, such as improving the overall safety of sidewalks and roadways. When drivers obey laws that improve the safety of those, then cyclists and walkers will have a better idea of what drivers will be doing.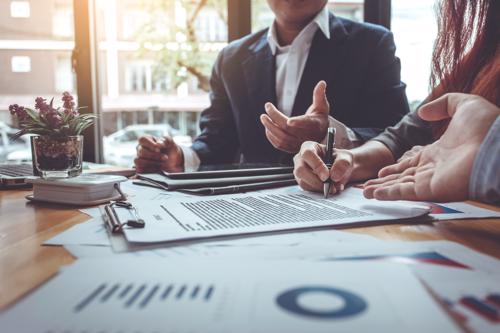 If drivers follow the laws while behind the wheel, then the chances are they won't be involved in an accident. With that said, here are a number of laws that pertain to bicycles in New York. Some of the main ones include:
Helmet Laws
In the state of New York, those who ride bikes and passengers under 14-years-old are required to wear helmets, which have to meet safety guidelines. In Section 1238 of NY Vehicle and Traffic Law, cyclists who don't wear a helmet are not under the assumption of being at-fault if a collision occurs. This also means that cyclists shouldn't have their chances of getting compensation negatively impacted.
Locations For Cycling
Under the law, bikers have to ride with traffic and not against it. They have to remain close to the right of the road as possible, and they can move to the left if they are going to make a left turn or if there are obstacles on the right side. Obstacles may include garbage or debris. The state doesn't permit lane splitting, which allows cyclists to travel between lanes. In The Bronx, NY, cyclists can't use the sidewalk unless there are signs that give them permission to do so. Bikers have to use bike lanes when they are present.
Intoxicated Cycling
Bikes are defined as vehicles under NY law, which is why there's really no laws that govern riding bicycles while under the influence of alcohol or drugs. However, police are allowed to punish those who ride bikes while drunk or under the influence of drugs. If someone on a bike is intoxicated and they're involved in an accident, then the cyclist might be held liable. Not only that, but the amount of compensation could be reduced if they are owed any.
If you're involved in an accident while riding your bicycle, then this doesn't automatically mean you're at fault. In fact, the state tries to determine how much percentage of the fault should be placed on each party. If you are deemed to be at 90% fault or even 99%, then you can still seek compensation for your injuries.
However, it's a good idea to work alongside a highly skilled Bronx car accident attorney who handles bike claims. This will increase your chances of getting compensation. This is even the case if you were breaking traffic laws at the time of the accident.
Bicycle Accidents: Determining Damages And Fault
Accidents of any kind wouldn't take place in a perfect world, but accidents do occur and this includes ones involving bicycles. In NY, one of the first issues that need to be addressed in an accident involving a bike is who was at fault. This is important because it plays a role in figuring out who should pay for whose expenses.
Bicyclists often suffer the most injuries when involved in vehicle/bicycle accidents, but sometimes it is the bike rider who is at fault. This is why investigations have to be carried out. This will determine who exactly was at fault and who should be held liable for the accident, as well as whether or not there were other parties involved or parties that have contributed to the cause of the accident.
A cyclist might be found to be partially liable for the accident, either by a jury or a judge. A good example of when a jury or judge may decide this is if the cyclist was under the influence of either alcohol or drugs. They may have been riding against the flow of traffic or on the wrong side of the road or they were driving recklessly, which may be another reason why a judge or jury will find them not entitled to any compensation.
In order to get the most reward for an accident, the other party has to be shown to be at fault. The other party might be a company that produced products that were defective, a driver of another vehicle, or even another person on a bike. Generally speaking, it's challenging to show that a person was the reason for the accident, as well as they were negligent.
How Is Liability Determined In Bicycle Accidents In New York?
Investigating the reason for the accident is the first step that is taken after an accident has occurred. In many accidents, there are several factors, and this is why sometimes multiple parties share the blame. It all really depends on what happened. If there were several others that have played a role in causing your accident, then each party can be held accountable.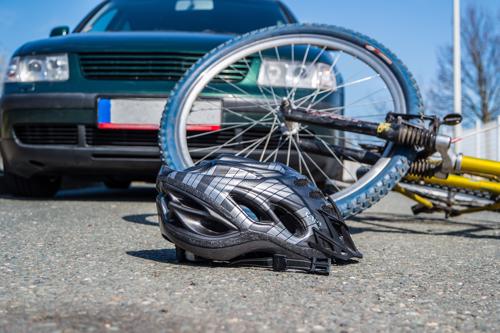 In the state of NY, accident victims can go after the responsible party for compensation. There are various parties that might have been involved that could have caused the accident. A few examples include:
Other bike riders
Companies that produced equipment, cars, parts, or bikes that were defective
Public transportation services
An employer of a driver who caused an accident
Government entity
Our team of lawyers will look over your case, and this will allow us to determine what party was at fault. Then we will seek compensation from those who are responsible. In turn, this will increase your chances of receiving the amount of compensation you deserve for your injuries, as well as for damages.
What If The Other Person Says They Aren't At Fault
In many cases, insurance companies and drivers of vehicles try to blame the cyclist for an accident. They don't want to pay out a lot of money, hence why they try to place the majority of the blame on the biker. However, in many cases the claims are false and there isn't evidence that backs the claims up. If you have been involved in an accident, then don't let the other driver or their insurance company try to tell you it was your fault.
Remember, you can contact us even if you are partially to blame for the accident. We will work aggressively to secure the compensation you deserve. As previously mentioned, you will be assigned a percentage in regards to how much at-fault you were, and if your percentage is high, then we can work hard to lower it. By doing this, you'll increase your chances of getting as much compensation as allowed by law.
Contact a Bronx Bicycle Accident Lawyer To Schedule A Free Consultation
The personal injury attorneys in the Bronx at Cellino Law will fight for your compensation if you have been injured in an accident that was not your fault. If the other party disputes your claim or tries to blame you, then don't worry because you'll be in good hands with us. Go ahead and give us a call today with any questions you have or if you want to schedule a free initial consultation or if you want to get an idea of whether or not you have a case.