New York City's bus fleet of more than 5700 buses is among the largest in the world. Since many New Yorkers prefer buses to trains, the New York Transit Authority serves millions of people across New York annually and this has made the New York bus system very popular. New Yorkers prefer buses because they are cheaper and run late into the evening.
Despite its efficiency, buses have caused very many accidents including fatal ones. If you or your loved one has been involved in an accident as a result of riding the MTA, contact a Bronx bus accident lawyer at Cellino Law as soon as possible. When you contact us, we will advise you on what to do next. At Cellino Law, we are committed to helping victims get the compensation they deserve. In addition, we always ensure that victims get proper legal representation.
We fully understand how devastating it is when you are involved in a bus accident and don't know what to do next. We also understand that bus accidents can leave victims with devastating injuries like burn and laceration injuries, brain damage, and amputation or result in death. If you or a loved one have been hurt in a bus accident contact our Bronx personal injury lawyers at (800) 555-5555.
New York Bus Accident Statistics
Different types of buses use the New York City roads every day including tour buses, school buses, public New York City buses, and private buses. The Metropolitan Transport Authority (MTA) has the mandate to keep those who use their buses safe. Achieving this is a daunting task and many bus accidents have occurred over the years.
School Buses
About 25 million children in New York ride in the 400,000 school buses in New York. While there are measures put to protect these children, accidents involving school buses have occurred. School bus drivers are required to know and obey traffic laws to ensure the safety of the children riding school buses.
However, school bus accidents have become more common than accidents involving other types of buses. For instance, in 2018, there were about 117 accidents involving school buses. 70% of the 117 accidents were in another car, 5% of passengers riding on the school bus, 17% pedestrians, 4% school bus drivers, and 2% were cyclists.
Public Transportation Buses
The Metropolitan Transportation Authority (MTA) manages the different types of public transportation buses in New York City including city, intercity, tour, and suburban buses. According to the New York Post by the Metropolitan Transportation Authority, 494 passengers were injured in bus accidents that don't involve collisions as per August 2019. In 2018, 442 passengers were injured. Of the 494 injured passengers, 207 were wounded in throwing movements (5.5% higher than in 2018).
According to the MTA, the number of injured passengers increased due to bus drivers and traffic. The bus driver factors are often a significant issue. A bus driver may get into an accident while swerving to avoid hitting a car, a cyclist, or a pedestrian. Fatigue is also another factor that can make a bus driver get into an accident. Keep in mind that drivers who work long hours may lose focus while driving and get into an accident.
Tour Buses
Tour buses bring about 100 billion dollars to New York in revenue every year. Most of the tourists like using tour buses to see tourist attractions in New York. While tour buses have caused many accidents, these accidents are not as common as accidents involving school buses and public transportation buses.
People who like sitting at the top of these double-decker buses may be ejected from the bus and suffer serious injuries. Tour companies have a responsibility to ensure that those who drive their tour buses are qualified and experienced drivers as this will ensure that their buses are driven efficiently.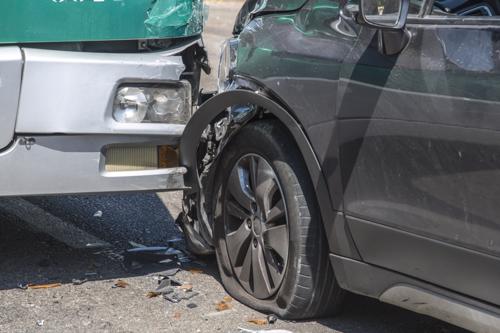 Injuries from accidents involving buses originate from collision accidents, non-collision accidents, and slip and fall accidents while boarding or getting off vehicles. In 2019, there were 160 slip and fall accidents while boarding or getting off vehicles while in 2018, there were 163 such accidents. However, in 2019, the number of bus collisions rose 1.2% and those that result in injuries rose 1.8%.
The statistics above are important as they prepare you for what lies ahead. Accidents can happen anytime, anywhere. Knowing these statistics will help you know how likely a bus accident will happen and ensure you have the knowledge needed to stay safe on the road.
What to Do After A Bus Accident
A bus accident can result in significant injuries and losses. While you have a right to receive compensation for the injuries and losses, there is no guarantee that your claim will be paid. This is because what you do after a bus accident will determine whether or not you will receive compensation. If you don't follow due process after a bus accident, you may have no case.
Finding yourself in a situation where your lawyer tells you that you have no case after being involved in a bus accident can be hurtful as you are undergoing physical and emotional pain. To avoid such a situation, do the following if you are involved in a bus accident in the Bronx:
Contact the Police
It is very important to contact the police after being involved in a bus accident. In fact, calling 911 should be the first thing to do after an accident. It is very important to ensure that you file a police report as the report will protect your case. Share all the details of the accident with the police but don't admit any fault. The police will investigate the wreck and compile a police report according to their findings. If no one has contacted the police, be the one to do so as doing so will work in your favor.
Don't Leave the Accident Scene
Even though you may be scared after being in a bus accident, don't leave the scene of the accident at all costs. Remain at the scene of the accident and check on the other involved parties to see if they have sustained any injuries. If they are injured, seek help so that they can receive prompt medical attention. Even if they are not injured, it is recommended to seek medical attention as some injuries that don't show up right away may show up days later.
Exchange Information
It is very important to get information from any person who witnessed the bus accident. So, ensure that you gather the name, contact information, and address of the witnesses. Having the testimonies of witnesses can increase your chances of receiving compensation. You should also ask the bus driver about their insurance details and those of other drivers involved in the accident. Don't forget to record the license numbers of the vehicles involved in the crash.
Record the Scene of The Accident
Recording the scene of the accident is very important as it will help your car accident lawyer in the Bronx establish liability in your case. So, if possible, take photographs of the scene of the accident, any property damaged in the accident, the positions of the vehicles, and any injuries as soon as possible.
Don't Admit Fault
Admitting fault is one of the costly mistakes that you should avoid in a bus accident. This is because admitting fault can harm your case. So, don't admit fault even if you believe you were at fault. The insurance providers and investigators usually try to determine fault and what caused the accident. Let them do their job. If you admit fault and it is established later on that you were not responsible for the accident, your cause will become complicated.
Seek Media Lawyer
Even though you are allowed to file a claim without legal help, it may not be a good idea to do so as you may not have the experience and skills to handle your case as bus accident cases are complex. You may also not be in the right state of mind and this could harm your case. A lawyer knows how to deal with an insurance company or party that denies liability but you may not know how to do so.
Cellino accident lawyers are experienced and skilled in bus accident cases and will help you get the compensation you deserve. Whether you were involved in the bus accident as a motorist, passenger, or pedestrian, we will try as much as possible to help you receive the compensation you deserve.
Injuries Suffered by Bus Accident Victims
Bus accidents can cause catastrophic injuries that need immediate medical attention. Most of the injuries sustained in bus accidents are life-threatening because of the weight, size, and occupancy of buses. Some of the injuries resulting from bus accidents include:
Broken limbs
Burns
Severed Limbs
Spinal Cord injuries
Internal Bleeding
Paraplegia
Head injuries and severe brain injuries
Facial fractures
Neck and back injuries
Mental trauma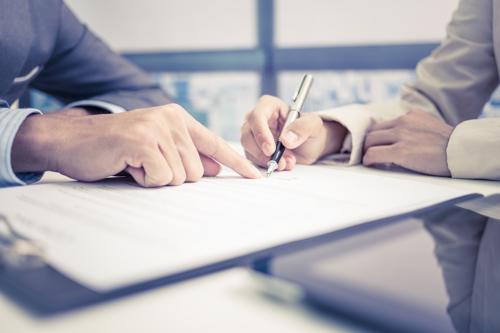 Treating injuries sustained in bus accidents can be financially and emotionally draining. That is why you should seek compensation for your injuries so that you can resume your normal life. Sometimes, bus accidents can be fatal. In such cases, the deceased's surviving family members will get compensation for the death of their loved one. However, remember that no amount of compensation can replace a life.
What Types of Damages Are Awarded to Bus Accident Victims?
A bus accident can result in significant physical and emotional injuries that can deter victims from living the life they used to before the accident. Each case is different and the compensation you may be entitled may be different from another person's compensation. Some of the compensation that a bus accident victim receives include:
Past and future medical bills like the hospital bill, diagnostic testing bills, and doctor's bills.
Lost wages
Physical therapy and rehabilitation costs
Future earning potential
Loss of consortium
Pain and suffering
Punitive damages
Loss of life's enjoyment and pleasures
Any other out of pocket expenses incurred due to the accident
Who Is Liable for A Bus Accident In New York?
Bus accidents tend to be complex and vary because of the parties involved. Therefore, there isn't a straightforward answer on who is liable for a bus accident. Some of the parties that can be held liable for a bus accident in New York include:
Bus Drivers
A bus driver can be held liable for a bus accident if he or she was driving recklessly, driving while drunk or under the influence of other drugs, knowingly failing to obey traffic laws or if they are poorly trained. If a driver is negligent in any way, he or she will be held liable for the bus accident.
Bus Companies/Employers
All the bus companies in New York have a mandate to comply with the government regulations on buses and ensure that their buses are always in safe operating condition. In addition, these companies are supposed to hire experienced and skilled drivers to ensure that their buses are operated safely and efficiently. If a bus company's negligence caused the bus accident, the company will be held liable for the accident.
Bus Manufacturers
Bus manufacturers have to ensure that their buses are safe. If a bus defect caused the accident, the bus manufacturer will be held liable for the accident and the victim of the accident can file a lawsuit against the company.
Other Negligent Parties
Apart from bus drivers, companies, and manufacturers, other negligent parties can be held liable for a bus accident in New York. These parties include other drivers, cyclists, and pedestrians. According to the comparative negligence law of New York, an injured plaintiff who should be partly to blame for an accident can receive compensation from other at-fault parties.
How Much Do Bus Accident Lawyers Charge?
One of the best things about hiring a bus accident lawyer is the fact that you only pay attorney fees when you receive your compensation. This is because such a lawyer works on a contingency basis. So, if you need a bus accident lawyer, you can contact us and schedule a free evaluation. We don't charge any upfront fees and you will only pay us after recovering your damages.
How Is Fault Determined in Bus Accidents In New York?
The bus accident lawyer will be the one to investigate the bus accident to determine who is at fault. All the parties involved in the accident have to be investigated and with evidence already collected at the accident scene, it will be easy to determine fault. Always remember that since there are many parties involved, there is no "one size fits all" answer here.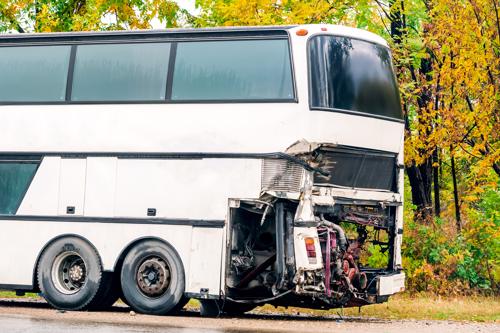 How Long After the Bus Accident Do I Have to File My Claim?
The time you have to file a claim in New York depends on the bus company involved in the accident. Is the bus company privately owned, a city-run company, or run by the New York Transit Authority? If the city runs it, you are required to file the claim as soon as possible, preferably within 90 days. On the other hand, if the bus company is a privately owned one, you will have more time to file your claim.
Why Do I Need a Bronx Bus Accident Lawyer?
A lawyer can help your bus accident claim by offering:
Filing a Lawsuit/Case Preparation
A bus accident lawyer knows how to handle cases like yours appropriately. They will conduct a thorough investigation to determine fault and collect evidence relevant to your case. Besides, the lawyer will file lawsuits and claim on your behalf.
Settlement Negotiation
The bus accident lawyer will negotiate a settlement with the insurance provider and other parties involved in the bus accident. In addition, the lawyer will protect your right to fair compensation.
Trial Preparation and Representation
If your case goes to trial, your bus accident lawyer will ensure that you get a professional defense. The lawyer achieves this by preparing adequately for trial. Since such attorneys are experienced and skilled in bus accident cases, they will collect all the relevant evidence and ensure you get the compensation you deserve.
If you or a loved one has been involved in a bus accident caused by someone else's negligent actions, contact Cellino Law as soon as possible. We fully understand how troubling and daunting the experience is. We are here to help you. Let us take the tremendous burden off you so that you can focus on getting better both physically and emotionally. Our highly experienced and skilled lawyers will fight for you and ensure you receive fair compensation. You can reach our Bronx injury firm at (716) 800-555-5555.
Now that reality has set in, I want to thank you for all your work and assistance in obtaining my settlement for the pelvic mesh. This money will make my life so much easier in the future. Medicare just isn't sufficient. I know that I will have enough to live on. I truly appreciate of your efforts. Thank you!

Loraine

This letter is to thank Ms. Diane D'Andrea, assistant to Mr. George Gridelli, Attny for all the hard work, dedication, and attentiveness she showed during the representation of my case. She was always cheerful and ready to help in whatever way she could. All messages left for Mr. Gridelli were always relayed and Mr. Gridelli always promptly returned our calls. She was a very competent assistant. Cellino Law has proven to be a model of what legal representation should be. Throughout the 6 ½ years of this case, I have heard many horror stories from people with "bad lawyer stories." We consider ourselves to be very lucky to have chosen Cellino Law and will always recommend you to those looking for good, honest representation with a personal touch.

Joseph

I am so grateful for your expertise, patience, and perseverance which resulted with such a successful settlement regarding my car accident. I also want to let you know how impressed I was with you and your firm and I won't hesitate to recommend you to anyone who needs assistance from an accident. I truly appreciated your care and professionalism. Thank you again for your kindness and support

Lisa

Choosing the right attorney to represent you after an accident can make all the difference. This is no cliche. I recently experienced these words to live by first hand. After a tractor trailer rear ended me at high speed in 2017 I retained Allan Silverstein to handle my case. I quickly realized that bringing a lawsuit rapidly snowballs into a mountain of details that can make or break your results. Documents, case histories, doctor visits, bills, and lots of phone calls all need to be accurately kept track of if a successful outcome it to be attained. To complicate matters I reside in New York and the incident took place in New Jersey. Luckily, Allan was licensed in multiple states. I was fortunate to find Allan to handle this matter from the New York area. Armed with an accurate account of the facts Allan went to work on the difficult job of negotiating with the defending insurance company as well as my no fault carrier in order to obtain the best possible outcome for my set of circumstances. In a lawsuit communication is key and and events can be of a timely nature. Allan never failed to return my calls - usually the same day! He fought skillfully and respectfully to get me the best possible settlement. He is easy to deal with and a likeable down to earth guy. He always listened with compassion and respect to my issues. He guided me with objective understanding as well as a realistic analysis of the merits of my case. When we finally settled Allan got me a fair agreement beyond my expectations and negotiated with my doctors to make sure all my bills were paid. It was a great experience having Allan represent me. Quality work in any aspect of life is hard to find. Quality is what I got with Allan Silverstein. I highly recommend him if you find yourself in need of a personal injury attorney.

Theodore

I highly recommend Cellino Law to anyone involved in a car crash. I worked with Michael Lovecchio, and had a wonderful experience given the circumstances. He was very attentive, and got the best possible outcome I could have wanted.

Susan

Cellino Law is an amazing firm with a great team. I worked with Greg Pajak and his assistant, Tracey Falconer. I cannot express enough how dedicated they are. The personal attention I received was excellent; they were always available to help with questions and concerns and put me at ease in the unknown territory I found myself in. I highly recommend them to anyone needing representation. A huge thank you to them for all they accomplished for me!

Liane