The state of New York has one of the largest and most complex systems of public transportation in the world and more than 5700 city buses circulating the city that never sleeps at any given time. This New York Transit Authority serves millions of people each year and many prefer the economy of a bus ride over trains and the fact that this service runs at all hours of the day.
Nevertheless, despite the efficiency and quality-service of the New York Bus System, there has been a rash of tragic accidents many of which have ended with fatalities. If you have suffered injuries or the death of a loved one at the hands of the MTA, we recommend you call us immediately to protect your interests and preserve your recovery.
At Cellino Law Firm we have a team of Long Island bus accident lawyers ready to look over the details of your case and tell you what fair compensation for your situation would look like. We fully understand how devastating it can be to suffer a tragic death or injury on the bus system; there is a good chance you will not even know where to begin.
The results of the accident can reverberate throughout your life. The lacerations, burns, and amputations that often result from this egregious situation have a chance of resulting in death. If this sounds like a dire situation you may be facing at this time, you will want a knowledgeable and caring ally to stand at your side in this hour of need. Contact our Long Island personal injury lawyers to get the representation you deserve.
Bus Accident Statistics in New York
Busses in the NYC area are large vehicles and despite their mobility and agility are still prone to the same accidents shared with other motor vehicles. These could be school busses, private transports, public NYC busses, or tour busses. But, the MTA, the Metropolitan Transport Authority, has the responsibility to ensure that the people that ride these each day are safe and secure while on the roads. Of course, this is easier said than done and the number of bus accidents has risen over the years.
School Buses
The yellow school bus transports the dearest human cargo, hauling 25 million children to school and back each day. Despite safety measures in place to protect children coming and going to school, there are still many instances where an accident claims a young life. School bus drivers have the responsibility to maintain specific speed limits and still for some reason school bus accidents have become almost more prevalent than any other type of bus accident in NYC.
There were more than 117 fatal school bus accidents in 2018. 70% of these fatalities occurred in the car colliding with the school bus, 17% were pedestrians, 5% were passengers aboard the bus itself, 4% of the fatalities were school bus drivers and the remaining 2% of fatalities were from people on bicycles.
Public Transportation Buses
These busses are under the care and organization of the MTA and exist in a variety of types. There are inter-city, suburban, city, and tour busses. According to statistics held by the MTA and published in the New York Post, the number of collisions involving these busses has reached 494 as of August 2019. This is a considerable increase from the number of accidents the previous year which stood at 442. Of the many people who were injured in these accidents in 2019, 207 sustained injuries when thrown upon impact. This figure is actually 5.5% higher than the figure from the year before.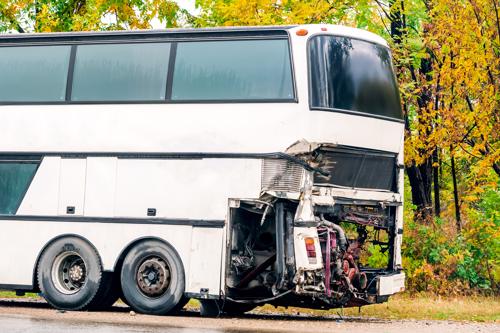 According to the MTA, there are two primary reasons for this. The first is traffic conditions and the second category is related to the performance of the bus driver. Drivers will often attempt to avoid impacting a pedestrian, cyclist or car and in their effort to save a life they can become involved in a swerving collision that injures other people. Fatigue is another issue that contributes to the high rate of collisions involving bus drivers. After long hours of work, it is possible for the driver to lose focus on the road and cause an accident.
Tour Buses
Tour busses are a critical element of the New York City economy and bring in an average of $100 billion in revenue. The many popular tourist spots and attractions are made available to out of towners in these comfortable modes of transportation. Nevertheless, there have been accidents here as well. Many of these busses are the double-decker type and when impacted have thrown passengers from the roof and this can cause a significant amount of injury.
Injuries in these busses can also come from slip-and-fall accidents especially when boarding and alighting from the bus. But this figure was reduced in 2019, with 160 accidents, compared to the year before which tallied 163 total. Nevertheless, bus collisions as a whole were increased by 1.2% and those accidents that result in an injury have risen a full 1.8%.
In the light that these statistics shine on the situation, it is clear to see that accidents are a common occurrence. These statistics show that the likelihood of you getting on a bus is that an accident will eventually be the result and you may even be injured. Knowing what to do if/when this happens will allow you the best probability of a positive outcome.
What Should I do After a Bus Accident?
Bus accidents can be a serious tragedy to all involved. This is because a bus accident can often result in injuries, losses, and even death. Nevertheless, just because you are entitled to full compensation as your right does not mean that the payouts will begin to flood in after the responsible parties have been notified.
Nothing is as sad as talking to a lawyer after an accident only to find out that you have seriously damaged your chances of getting compensation because an important procedure was not followed.
This is not quite a problem and made worse by the fact that you will probably be undergoing a lot of pain and emotional trauma at this time as well. Therefore, to avoid these rather egregious errors, we have compiled a few vital steps that you should consider if you are ever involved in a bus accident near Long Island.
Contact the Police
You may have been severely injured or perhaps you seem to be just fine, nevertheless, you will want to call the police immediately. You will need to make sure the law enforcement agency that responds to the call has filed a report on the case. Make sure you provide the details as you remember them to the officers who show up on the scene and leave nothing out. Just be sure to never admit fault in the accident. If the police have not been summoned yet, do this immediately, this will greatly help us to help your case.
Remain at the Accident and Check on the Other Involved Parties
The aftermath of a collision with such a large and heavily populated vehicle can be confusing and scary. But, it is not a good idea to leave the scene of the accident unless you have been cleared by the officers responding to the call. If your injuries allow you, be sure to check on the other survivors of the crash and see if you can help them out. Even if the injuries and aftermath seem relatively minor it is a good idea to have yourself and your passengers examined by a medical professional.
Exchange Information
Most of the time, unless you are in an accident on a deserted highway in the dead of night, there will be at least some witnesses that saw the events as they unfolded. These witnesses will play an important role in establishing the negligence of the at-fault driver so getting their contact information properly recorded is a good way to add some instant heft to your case. Above all, make sure that you get the plates of all the vehicles involved in the accident as well as the insurance information from the bus driver.
Record the Accident
If it is safe to do so, take the time to fully record the details of the accident in video and images. Take snapshots of the vehicles involved in the accident, the points of impact, damage, and even any other debris or skid marks seen on the road. Take pictures of any traffic signals near the scene. If you or any of your passengers were injured, take some pictures of the injuries as well. These images will play a crucial role in the case your lawyers will build to prove liability.
Never Admit Fault
It can be a confusing moment in the aftermath of a traffic accident and the feelings of guilt, remorse, anger, and upset can lead you to inadvertently say and do things that could be devastating to your case. Never apologize or speculate on where the fault of the accident lies, not with your passengers, not with the other drivers or witnesses, and not with the police who take the report – not at all. Remaining cool and objective is essential especially if you were not at fault in the accident, just be cool – the evidence will prove liability soon enough!
Seek Medical Attention
Always have yourself and passengers fully examined by a medical professional. There will be times you may feel just fine after a serious accident. This is a rush of adrenaline combined with the euphoria of being alive. Nevertheless, you may have sustained injuries that are not so apparent and undetected in your current psychosomatic state. In this case, have yourself fully examined by a medical professional who can check for internal damage, torn ligaments, damaged connective tissues, fractures, and other serious injuries that are not always apparent immediately after a bus accident.
Call a Lawyer!
To be completely honest, you can file a claim for compensation without legal aid. But, this is not always the best idea as you may not be in the best position to make this all-important action effectively. A legal professional in the field of personal injury would be the one with skills and experience in handling this task.
Remember that insurance companies are for-profit organizations and their shrewd claims adjusters will stop at nothing to extort every loophole in an effort to evade making a payout. This can make it very different for anyone not fully-familiar in this matter to get the compensation they rightfully deserve.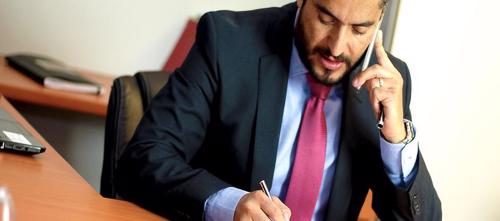 Call Cellino Law Firm to get your case started with an experienced professional. We have handled lawsuits of all types and have experience with passengers, motorists, pedestrians, and more. Count on us to be the right option for full and fair compensation.
Common Injuries Caused by Bus Accidents
Most of the time the types of injuries sustained in a bus accident are especially grievous and of the sort that requires immediate treatment. This is only natural when you consider the size and weight of the vehicles involved. These are some of the most common types of injuries that result from a bus accident:
Broken Limbs
Head injuries and severe brain injuries
Internal bleeding
Facial fractures
Paraplegia
Burns
Neck and back injuries
Mental trauma
Severed limbs
The treatment for these injuries and the road to recovery can be a grueling affair and consume your attention and resources. Therefore, it is essential that you get the full compensation the law allows to ensure a full recovery. Many times, these accidents can be fatal and lead to the death of a loved one. This can be an especially catastrophic affair and the bereaved family has a right to full compensation – even still we know the loss of life can never really be replaced.
Damages You Can Receive in a Bus Accident Claim
The average bus accident is a catastrophic affair and can result in a lengthy list of damages and injuries that can make it very difficult to live the lives they were accustomed to. For this, they can seek compensation. Of course, no two situations of accidents are the same. This is why the levels of compensation available are so different from case to case. Some forms of compensation available include, but are not limited to.
Medical Bills – this includes past, current, and futures costs of medical treatment until the recovery is complete.
Wages Lost due to rehabilitation
Loss of future earnings
Pain and suffering.
Loss of enjoyment and pleasures.
Out of pocket expenses incurred as a result of the accident.
Costs of Physical Therapy and Rehabilitation
Loss of consortium.
Punitive damages.
Who Can be Held Liable for a Bus Accident in New York?
Bus accidents can be very complex and will be different because of all the parties involved. Therefore it will take a proper investigation to see who is truly to blame. Some of the parties that may be named in the claim include:
Bus Drivers
If the bus driver was driving recklessly, with poor training, under the influence of drugs or alcohol, and/or committing any other type of traffic violation, they could be responsible for an accident. Driving negligently makes the driver of the bus responsible for the injuries and damages that ensue.
Bus Companies/Employers
The bus drivers work for companies that are bound to comply with government regulations that ensure the safety and protection of the people in New York. Part of this ensures that only qualified people are hired for this important task and that vehicles are well-maintained. If the accident was caused by the fault of a negligent bus company they will be held liable for damages and injuries.
Bus Manufacturers
The manufacturers of the busses on these roads may also be to blame for an accident if the fault has to do with the production or manufacturing. If there was a defect in the manufacturing of the bus, the lawsuit will be against them.
Other Negligent Parties
There are many other elements involved in a bus accident that could affect who is actually responsible for what occurs. There are times when bicyclists, motorists, or even pedestrians are to blame for the accidents that occur. Comparative Negligence Laws of New York state says that you are entitled to recover damages from any company that shares fault in this accident.
How Much Does a Bus Accident Lawyer Cost?
Bus accidents can happen at any time and it is not always the especially affluent that need protection. Don't let financial concerns keep you from the full compensation that you need. Our qualified lawyers work off a contingency fee basis, this means that we will not charge you anything unless we win the case. This means you can feel free to call and arrange your free consultation at the first available moment.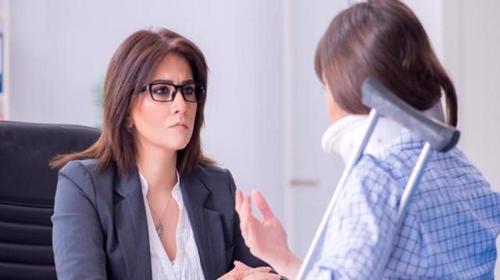 Why do I Need a Lawyer to Help With a Bus Accident Claim?
There are a variety of important benefits a lawyer can provide for your case. Here are some of the more important ones:
Case Preparation and Filing A Lawsuit
A bus accident case is a delicate matter and should be handled with the utmost care and caution. A professional lawyer will know exactly how to determine who and what was to blame for the accident. They will know exactly how to collect and interpret evidence collected and add the value of experience to the undertaking.
Settlement Negotiation
The bus accident attorney you retain to represent your case will be able to handle the negotiations with the insurance adjusters. They will protect your interests vigorously and ensure that the case is won and you receive your compensation.
Trial Preparation and Representation
There will be instances when no settlement or resolution can be reached in negotiations. In this case, it will be imperative to have a lawyer who has prepared the case to go to the courts. Court cases are tricky affairs and the advice and assistance of a talented bus accident lawyer can go a long way in assuring your overall success.
Contact a Long Island Bus Accident Lawyer at Cellino Law
If you or any of your relatives have been injured in a car accident it is imperative for your full recovery and return to your life to call a professional talented bus accident lawyer. At Cellino Law Firm we have the team of professionals and experience to ensure that you get the compensation you deserve. We fully understand the weight and pressure that a situation like this can place at your feet. But, we are here to lend a helping hand and fight for your rights in this weighty affair. Call our Long Island personal injury firm at 800-555-5555 today.
Cellino Law and more specifically my attorney, Gregory V. Pajak, Managing Attorney, and as a whole the Cellino Law Firm and its organization. This is by far one of the most professional law firms and attorney I have ever engaged with and retained in my 35 years. The level of professionalism goes beyond words, the care and constant engagement with me as the client was touching. I was never ever just treated as simply a CASE with potentially a significant dollar number attached to my file. I was engaged regularly, Tracey (Ass't) and Greg always made sure to remain constant, as well as consistent in overseeing that my case was handled properly and that it did matter in many ways - ensuring that the end result(s) would be fair and reasonable to my case/injury. The regular follow-up calls were very satisfying, knowing that you're involved in your case matters significantly AND always. One of my main items to recognize Cellino Law and Gregory is that whenever I called, I was able to get through to speak directly to my Lawyer and he would answer any if not all of my questions in a very professional and genuinely caring manner. I always felt cared for and protected legally and more importantly, I was made feel as a human being that was being cared for and always keeping me abreast of all matters connected to the case. There was never a point I felt let down, on the contrary -the level of service was "STELLAR". Greg is the consummate professional, a 'role model', if you will, for what other attorneys should strive to become when dealing with their clients.

Anthony

Mark Kochanowicz is from far the best attorney you can have. Mark treats you like a friend more than a client. He truly cares and go the extra mile for you and your case, contacts you to update you in regards to your case and keep you informed at all times. Mark represented me twice and settled my cases for way more than I expected. I highly recommend Mark Kochanowicz because he is just the best on what he does!!! Thank you Mark!!!!

Maria

I really just wanted to say thank you so much for taking my case, answering all my questions, and mostly for being very patient with me. I feel that without you and Roza I would not have been able to get anything at all. I hope to never need a lawyer again, but if I do I will definitely want you both working for me. Again thank your for you hard work, time and patience.

Veola

Cellino Law was a great company to work with. From the beginning they came out and met with my uncle and myself and assured us that everything would be taken care of from beginning to end our lawyer state and constant contact with us to make sure that everything would go smoothly and it did. I would definitely recommend anybody to go to Cellino Law for whatever help they need. And specifically please ask for the lawyer that we had Mr. Alan Silverstein. He was amazing and his staff was always attentive. Please go with them for your next law needs.

Eshaunda

I am writing this letter to say how much I appreciate your services pertaining to my case. Your injury attorney took a hands-on approach and left me fully informed at all times as to where my case was going as well as how much ground we had to cover; leaving the final decisions in my hands but making sure that I knew all of the risks involved in the choices. I have dealt with a few law firms in my life on various different cases and this is the first time that I never had to call and/or track down my lawyer… because of this, I have and will continue to recommend Cellino Law to my friends and associates.

Denise

This is to express our gratitude to you and your team in helping us and Stephanie navigate through the legal process following her car accident. We are very satisfied with the outcome and grateful for your hard work and attention to details. We fell confident that with this compensation, Stephanie will be able to move forward with her studies and her life with the ability to care for some of her health needs resulting from the injuries sustained following her car accident. Thank you very much and may God continue to bless your efforts.

Jose & Rose