If you've been involved in a car accident, get in touch with a Long Island car accident lawyer as soon as possible and have them help you seek fair compensation for your injuries and losses. You might be wondering if insurance is going to take care of your car repairs, medical bills, and compensation for lost wages. With Cellino Law by your side, you should be able to start the claims process without paying a single cent through our no-obligation, free-of-charge initial consultation. Regardless of how serious the crash was, we can help with any concerns or questions you might have while providing you with professional legal advice coming from experienced accident lawyers.
Our attorneys, who have experience handling personal injury suits, are ready and perfectly capable of defending your rights as an accident victim. As your legal counsel, we'll do everything we can to ensure that you get compensated for your troubles, and we'll always be there for you when you need us. Our success, experience, and knowledge are the reason why we've earned a name for ourselves as being the go-to injury law firms in New York.
When you've just been involved in a wreck, there's a chance that you are feeling extremely stressed out. This is why we recommend that you leave the stressful task of seeking compensation to us so you can spend more time focusing on recovery. Our phone lines are open 24-hours a day, seven days a week; give us a call today and speak to one of our attorneys.
There is no need to worry about payments since we only get paid once the case has been won. If you've suffered injuries as a result of being involved in a car wreck, speak to one of our Long Island personal injury lawyers today and start the process of getting the compensation you so rightly deserve.
What's the Process of Reporting Auto Accidents in New York?
By law, drivers are required to inform the involved authorities of a car accident, especially if it led to the death or injury of another person. Either the party at fault or one of the motorists involved in the wreck should be the first to fill out a police report. Since some car wrecks cause damages to public or private property, when that happens, the driver at fault should make sure they report the incident whether the other party is present or not. However, it is worth noting that a motorist can only file a damage report if the damages caused cost more than $1,000.
Drivers in New York have up to 10 days after the accident to complete and submit a written accident report. While the law doesn't make any specifications concerning accident reporting if a driver suffered injuries during the accident, our attorneys recommend that motorists file a report as soon as they're able.
What are Some Common Conditions that Cause Car Accidents?
In the state of New York, drivers are offered compensation for personal injuries they've sustained in auto accidents. However, for an injured motorist to qualify for compensation, it's required that they file a report that details the type of wreck they were involved in – here are some of the most common types of wrecks reported:
Hazardous road conditions
Driving above the posted speed limit
Making an unlawful U-turn
Mechanical or vehicle defect
Inclement weather
Illegal lane change
Driving while under the influence of alcohol or medication
Texting/talking while driving
Not stopping at a stoplight/sign
Following too close
A driver can be at fault for causing a car wreck because of negligence while operating their vehicle. If the accident was a result of you being negligent, reach out to a Long Island-based personal injury attorney right away. An experienced attorney can help you better understand how your actions might have contributed to the wreck.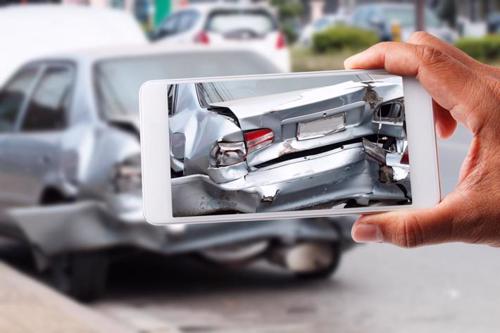 Driving on highways and roads in Long Island, NY, can be both challenging and nerve-wracking due to the high number of car wrecks that occur in the city each year. Because of road rage, drivers often end up becoming impatient and frustrated while driving.
These emotions can sometimes lead to split-second decisions that cause drivers to make bad decisions on impulse creating accidents. Furthermore, with the number of 'stop and go' signs on Long Island roads increasing, the number of car accidents taking place will probably more than double in the months and years to come.
We have professional and experienced attorneys with experience in handling personal injury claims. So, if you are looking for professional legal counsel and representation, consider giving us a call today, and one of our attorneys will evaluate your claim to determine the nature of your case, and what your legal options are.
What are Common Injuries People Involved in Car Accidents Suffer?
A lot of people don't realize how bad injuries caused by car wrecks such hit and runs, head-on collisions, rear-end accidents, sideswipes, roll-overs involving young drivers, pedestrians, motorcycles, trucks, and other on-road vehicles can get.
According to New York State laws, motorists involved in car wrecks qualify for compensation for their loss of wages and medical bills irrespective of who's at fault. By hiring the services of a professional personal injury lawyer, you can rest assured that your attorney will take all the necessary steps to ensure that you get compensated for the pain and suffering and injuries you suffered as a result of being in an auto accident.
Under New York State laws, serious personal injuries involve either one or more of these:
The permanent loss of the use of a body function, body part, organ, or body system
The permanent limitation in the use of an organ or body part
Bone fractures
Extreme physical disfigurement or loss of limb(s)
Extreme limitation in the use of a body system or function
Any physical ailments that affect normal bodily function for three months or more after the wreck
How Much do Long Island Car Accident Attorneys Charge?
At Cellino Law, we do not charge our clients any upfront fee once they've decided to hire one of our experienced attorneys to handle their personal injury cases. This allows us to make our legal services affordable to anyone who's been injured in an auto wreck since most wreck victims are already having a hard time trying to deal with their medical expenses after being involved in an accident. What this basically means is that we'll not ask you to pay a cent until we've helped you get compensated for your injuries and losses.
Our attorneys work on contingency, which means we foot all of our expenses through the course of the case. At the end of the case, we charge our fees depending on how easy or hard it was for us to get you compensated.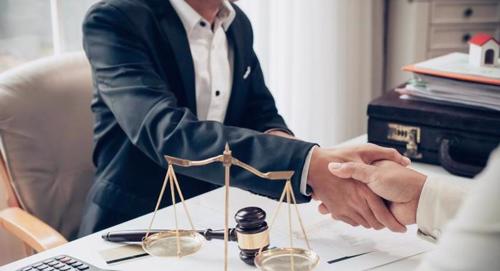 Using this payment model also motivates us to do our best to win the case since we are the ones who pay for all the expenses, and that includes court costs and paperwork filing. Once we've successfully recovered compensation for you, we deduct these expenses and fees from the amount awarded.
We also use the contingency payment model as a means to motivate victims to hire the services of our attorneys and have them represent their personal injury cases in a court of law. At Cellino Law, we choose car accident cases/claims based on their merit. What does that mean? It means that we believe that even if there's a small chance that we can win a case, we'll take it.
The claim process starts with us providing our clients with a risk-free consultation. During the consultation, we ask questions to understand better what took place on the day the wreck happened. After the consultation, you decide whether you'd like to work with us or not.
What Compensation is Available to Car Wreck Victims?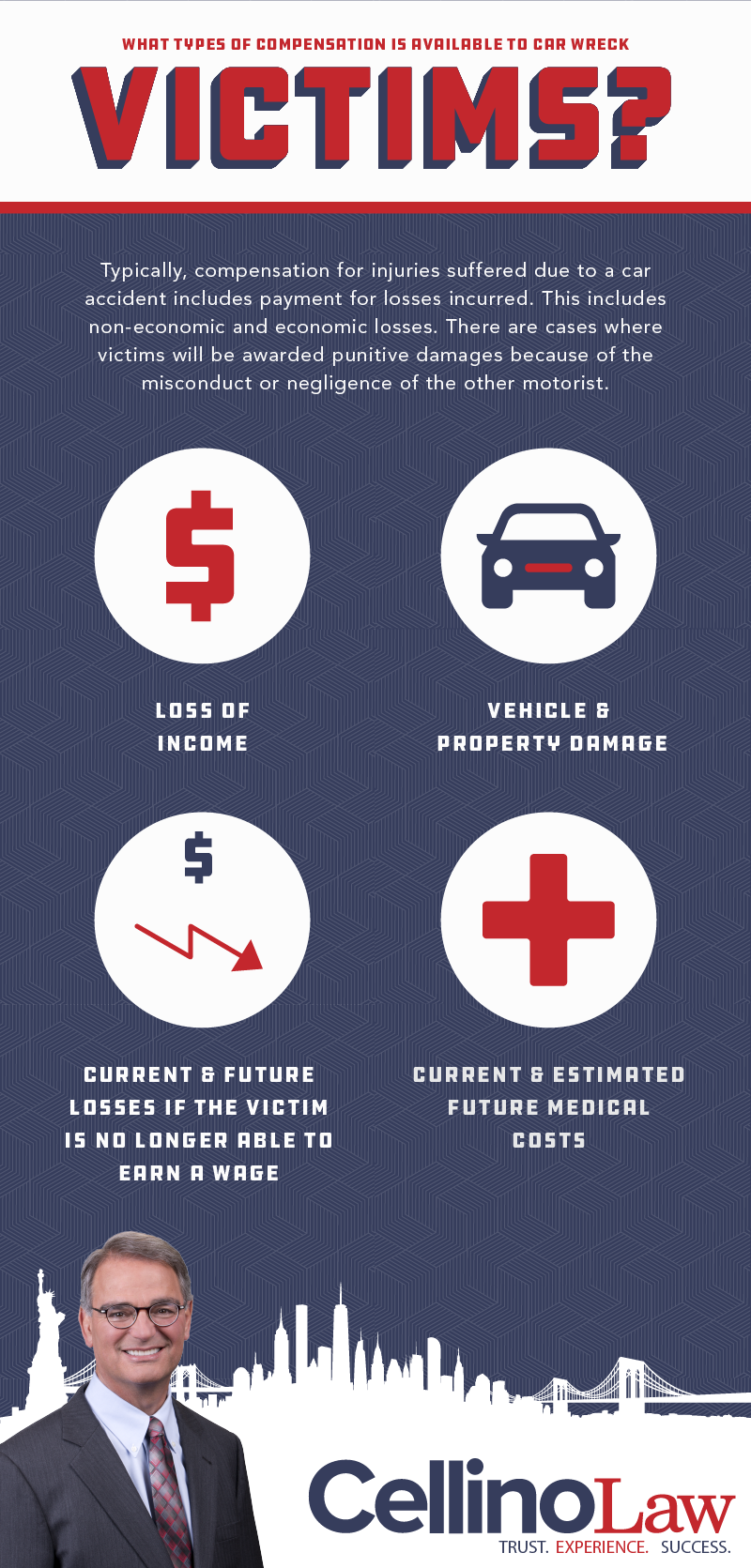 Typically, compensation for injuries suffered due to a car accident includes payment for losses incurred. This includes non-economic and economic losses. There are cases where victims will be awarded punitive damages because of the misconduct or negligence of the other motorist.
Economic compensation normally involves directly paying the accident victim for losses incurred during and after the accident. Compensation may be paid out to cover:
Loss of income
Vehicle and property damage
Current and future losses if the victim is no longer able to earn a wage
Current and estimated future medical costs
According to Section 5102 of New York's State Insurance Law, car accident victims are only allowed non-economic payment if they've suffered 'serious' injuries. As such, victims will only get compensated for non-economic loss if:
They suffered bone fractures
They got physically disfigured during the accident
They lost a limb(s)
They lost a baby in utero
The accident caused extreme limitations in the function or use of a body organ or system
They lost the function of a body organ or system
Apart from compensation for non-economic and economic losses, victims also can get compensated for punitive damages when the negligent actions or misconduct of another driver lead to fatality. Punitive damages typically multiply several times over the amount you'd receive for compensatory damages only.
Does New York Have Time Restrictions on When a Car Accident Claim Should be Filed?
If you've recently been involved in a car accident, we recommend that you reach out to a car accident lawyer as soon as you can since according to state laws, there is a timeframe for filing personal injury claims.
So, if you live anywhere in the State of New York, make sure that you file your claim before this time limitation comes to an end. It's worth noting that you should have your claim filed within a week of the accident for a better chance of getting compensated. As with all types of car accidents, the statute of limitations plays a very crucial role in many lawsuits.
Fortunately, car accident victims have up to three years from the day of the crash to file a claim against the offender. However, if the defendant in the case is a government agency, victims only have 90-days to file a claim.
Since time is of the essence when it comes to these cases, make sure you contact an experienced and competent personal injury car accident lawyer as soon as you can. The lawyer will help ensure your case is filed within the stipulated guidelines of New York's statute of limitations, increasing your chances of winning the case.
It is worth keeping in mind that these cases aren't resolved overnight. They can take a very long time to resolve since they are quite complicated.
The importance of hiring an attorney as soon as you can is because they need time to investigate your case – something that includes looking over medical bills and property damage. At the same time, the lawyer needs time to interview people who witnessed the accident and speak with doctors and other medical experts to understand the nature and extent of your injuries. Depending on the nature of your accident, the lawyer might also have to find a team of professionals that can replicate the accident for a better understanding of what happened. Furthermore, they also need time to get all of the necessary court orders needed to acquire crucial evidence such as phone records, receipts, and other things.
What are Some of the Most Common Types of Car Accidents Attorneys Hanlde?
Car accidents in New York often involve:
Rear-end accidents
Hit and runs
Roll-over accidents
Head-on accidents
Side swiping
Accidents in parking lots
Young drivers
Accidents for failing to stop or yield
Accidents involving rental vehicles, trucks, motorcycles, and other vehicles
While you might be at fault for causing the accident, you still can receive compensation for your loss of income and medical bills, which is why you need to consider hiring the services of a car wreck attorney with years of experience when it comes to handling personal injury suits. A personal injury attorney will use the experience they have earned handling personal injury cases to get you adequately compensated for your injuries. Cellino Law is here to help you find your way should you ever find yourself in such a situation.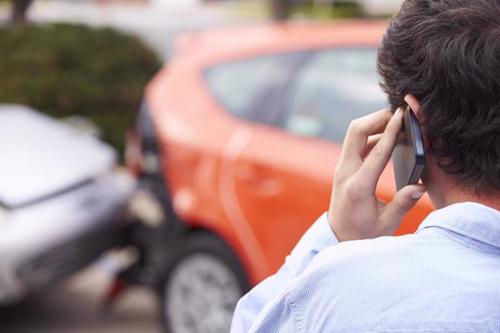 A car crash can cause severe injuries that may lead to disfigurement, multiple bone fractures, bodily function, system and organ limitations, permanent loss of body parts and organs, or even death. Severe injuries may also include physical impairments that become life-threatening conditions within a few months after the crash.
This is one of the main reasons why you shouldn't hesitate to contact a car accident lawyer. The sooner you decide to hire the services of a lawyer, the more you increase your chances of getting compensated for your injuries since you will have given the lawyer enough time to collect all of the evidence needed to prove the responsible party is at fault.
What Information Should You Collect Immediately After a Crash?
While at the scene of the crash, do your best to ensure you collect the following information/data if you're physically able:
The location of the accident
The make, year, and model of the cars plus the license tag of each vehicle involved in the accident
The names, address, phone number, driver's license number, registration, and insurance information of all involved drivers
The name, badge number, and division or precinct of the responding officer
What Should You Do if You are Hurt in a Car Crash Caused by Another Motorist?
This is one question many accident victims ask after they've been involved in a car accident. Immediately after the accident, and if you are still physically able, the first thing you should do is call the police and make an accident report. Also, make sure you report the accident to your insurer.
It is worth noting that there isn't a no-fault insurance law in New York – this means your insurer will still be liable whether you were the one who was at fault or not. Apart from your insurer, you can also seek compensation from the defendant's insurer. This is particularly true if the incident left you with permanent injuries, scarring, disfigurement, or if it resulted in the death of a loved one.
When you hire an attorney, it is their responsibility to file your suit. For a better shot at receiving compensation, make sure the attorney you hire is experienced and well-knowledgeable. If you opt not to hire the services of an attorney, then get ready to battle it with the insurer as they are out to ensure that they pay out the lowest amount they can, and if possible, nothing at all.
What Do I Do if the Other Driver Does Not Have Insurance or They Left the Scene?
If you've been involved in a hit-and-run, gathering the necessary information can be very difficult. Nevertheless, you can still get compensated for injuries suffered. Please note that most insurers will try and settle the case by paying you a small amount. As a victim, never agree to negotiate with your insurer by yourself. In such an instance, contact Cellino Law and let us handle the company for you to increase your chances of getting compensated for your suffering and pain.
Do I Have to Attend Trial for a Car Accident Claim?
In most cases, lawyers prefer settling such cases out of court. If they are able to strike a deal out of court, then there'll be no need to go to court. However, if the insurance company rejects all fair claims, then the case will have to go to court.
At Cellino law, we put a lot of time and effort to ensure your incident is well-reviewed. This enables us to determine how much we can seek as compensation when negotiating for a settlement with the defendant's lawyers. Walking into negotiations with an idea of what we want helps ensure that the entire process does not take too much time. However, if the defendant's attorneys don't want to settle out of court, we'll still continue to push them until you get compensated for your injuries and troubles.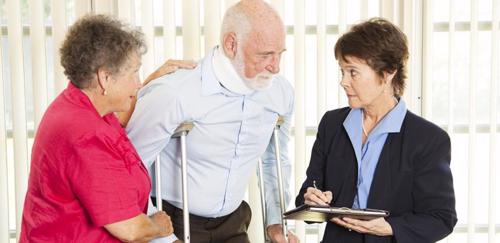 After an Accident Should I Speak with the Other Involved Parties?
Beyond exchanging insurance and contact information, never communicate with the other party irrespective of who's at fault. Don't speak with them about the claim or accident. Even if you are the guilty party or feel you are guilty, do not apologize as that could mean that you've accepted fault for the accident.
The only time you should speak to the other driver is when asking if they, or their occupants, have been injured. Don't say anything else to the other driver or their insurance company without an attorney. Talking about the accident could easily backfire, costing you your case.
Call Cellino Law for a Free Consultation With a Long Island Car Accident Lawyer
If you've been involved in a car wreck and it wasn't your fault, then seek the help of a car accident attorney for better chances of getting compensated for your injuries and losses. The team at Cellino Law is here for you. Through our free initial consultation, we take time to listen to our clients and help them decide how to approach the case. During this consultation, we will provide you with legal advice and will give you the chance to ask any questions you have concerning your case and options. Cellino Law makes it possible for victims, like you, to speak with an attorney about their case in confidence.
Give our Long Island injury firm a call today to speak with one of our car accident lawyers and start your claim process. Our experienced car accident attorneys are ready and willing to help you get compensated for the injuries and damages you've suffered. Give us a call today for a free, no-obligation consultation.
I really appreciated your determination and efforts on handling my case. You have done an outstanding job, and I am very satisfied with the outcome of the settlement. Thank you so so much John.

Amparo

This letter is to thank Ms. Diane D'Andrea, assistant to Mr. George Gridelli, Attny for all the hard work, dedication, and attentiveness she showed during the representation of my case. She was always cheerful and ready to help in whatever way she could. All messages left for Mr. Gridelli were always relayed and Mr. Gridelli always promptly returned our calls. She was a very competent assistant. Cellino Law has proven to be a model of what legal representation should be. Throughout the 6 ½ years of this case, I have heard many horror stories from people with "bad lawyer stories." We consider ourselves to be very lucky to have chosen Cellino Law and will always recommend you to those looking for good, honest representation with a personal touch.

Joseph

We want to send a big "Thank you" from the both of us. We know you both fought for us and did a great job with our case. You did it in a timely manner and we appreciate it.

Kerrijo & Jerry

Thank you for all your help. It has been a long journey. At last, the light at the end of the tunnel. Also, thank Tom for the help and work he put in.

Ron

I just want to let you know that I did receive my settlement check. More importantly, I want to thank you again for all you did for both me and my family. I could not be more pleased with my experience at Cellino Law. From the moment I first spoke with you I felt comfortable - you took a sincere interest in my case, clearly explained the process and effected a quick settlement. From this day forward, when someone asks if I can recommend a good lawyer I will, without hesitation, say "Cellino Law". Thanks again.

Walter

I am writing to let you know what an outstanding job George Gridelli did for me in my personal injury lawsuit. His professionalism and expertise were evident at our first metting and he and his paralegal Diane D'Andrea took care of me as if I was a friend and not merely a client. They both went above and beyond for me in so many ways that it would be too numerous to list and I am grateful to have had such an exemplary team represent me. When working with George and watching him in court he personified to me what a lawyer is supposed to be - an honest, extremely compentent man who helped guide me through the legal system. I could not have obtained better representation anywhere else at any price. To me that says a lot abut you and your firm's integrity. Thank you again for representing me and for having such stellar individuals working for you! I will continue to recommend your firm.

Carol