In the past few years, there has been an increased popularity in the use of ride-sharing apps such as Lyft and Uber. The increase in the use of this mode of transportation has conversely led to an increase in the number of accidents caused by ride-sharing drivers. If you have sustained injuries in an accident with a rideshare service, you should call Cellino Law to talk to our team of Long Island Uber accident lawyers experienced in these cases.
It is important to keep in mind that Uber accident cases are unique and different from other types of car accident cases. To get maximum compensation for your injuries, suffering, and any other damages you sustain in an Uber accident, it is best to rely on the experience of our highly skilled Long Island personal injury lawyers.
How Are Ride-sharing Drivers Insured?
Insurance policies for drivers who use Uber and Lyft policies differ from policies for other motor vehicle owners in several ways. The effectiveness of policies for ride-sharing cars often depends on the time of the accident as well as the location of the car driver.
When a ride-sharing driver is off duty, any collision damage is not covered by the sharing platform's insurer. When an off-duty driver causes an accident, they have to pay for damages to victims out of pocket.
If a ride-sharing driver is involved in a collision while they are on the clock, then the ride-sharing platform they work for usually has an obligation to pay for some of the damages caused to other people involved in the accident.
In New York, drivers who operate under ride-sharing platforms need to take out a personal injury cover that totals $150,000 or a policy of at least $75,000 before driving on the roads. Further, drivers have an obligation to acquire a personal damages cover of $25,000.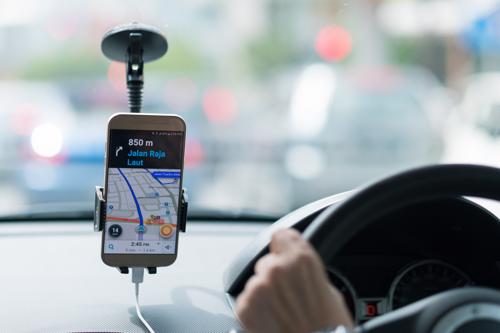 Uber and Lyft drivers also need to get a bodily injury cover of $25,000 for uninsured drivers, $50,000 for any collision, $50,000 to cater for any accidental death and an additional $100,000 to cater for any victim who unintentionally dies during a collision.
Ride-sharing apps Lyft and Uber usually have insurance coverage of $1.25 million to cater for drivers who sustain any bodily injuries while on the clock. This cover does not apply to off-duty drivers. Drivers for these ride-sharing platforms also have a $50,000 cover to cater for any personal injuries incurred in a wreck. Drivers who are uninsured or underinsured are usually covered through a comprehensive $1.25 million policy that usually covers any/all damages to the car involved in a collision.
Important Things to Keep in Mind as a Rideshare Passenger in New York
As a ride-sharing driver, it is important to keep in mind that there is a $1.25 million policy that also covers passengers in the car. However, this receiving compensation under this cover is usually subject to certain conditions.
If you involved in an accident with a ride-sharing driver, you need to know whether the at-fault driver was on or off-duty. This will help in determining how much compensation you should receive for damages sustained after a crash. When filing for compensation after an accident, you should also be ready to answer extensive questions from the ride-sharing platform being used by the at-fault driver.
If you are involved in a wreck with an Uber driver, remember that the total damages after the accident may exceed the overall insurance cover provided by the ride-sharing platform especially if there are many parties involved in the crash. For example, if there are multiple passengers involved in a collision, the total $1.25 million coverage provided by the ride-sharing platform may not be sufficient to cover the damages of all victims.
It is important to note that in case the collision was caused by the negligence of the ride-sharing driver, the coverage by the ride-sharing platform may be even less. In such instances, the at-fault driver may have to offer compensation to the victims of the collision by relying on a third party insurance cover.
What Should I after an Accident Caused By A Ride-Share Driver?
As stated earlier, getting fair compensation can be quite tricky because of the many intricacies involved in litigating with all involved parties. However, there are certain steps you can take to bolster your compensation claim.
First, immediately after the collision, call the police and emergency medical personnel especially if any of the people involved in the accident has sustained injuries no matter how small. The report filed by the police and medical personnel who attend to your injuries will form a big crux of your compensation claim. If you are not severely injured, ensure that you take photos or videos of the crime scene. Further, collect as much information and details of all the people who witness the accident.
For any damages or injuries you sustain in a collision with a ride-sharing driver, you are entitled to receive compensation. However, the burden of proof as to the recklessness of the driver falls on your shoulders. To make have a formidable claim case, you need to collect as much information and details as you can at the scene of the accident as they will help you in proving liability.
After the accident, representatives from the ride-sharing platform sponsoring the at-fault driver may try to make a quick deal with you to cover up the accident. However, NEVER ACCEPT any deal that is offered to you without consulting attorneys who handle ride-sharing accidents.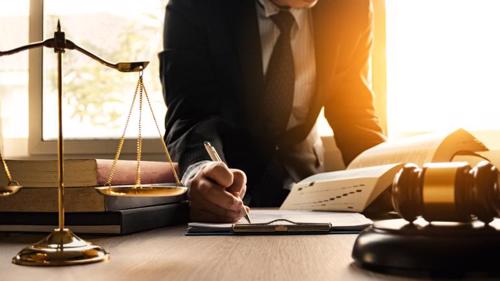 On getting an attorney to represent your interests, they will deal with the insurance companies who have an interest in the case and the ride-sharing platform being used by the at-fault driver. In some cases, platforms such as Lyft and Uber may deny your claim especially if it is not clear if the at-fault driver was on duty at the time of the collision. In these types of claims, the most challenging thing is usually to determine which driver was at fault and if the accident occurred because of partial fault for both parties involved in the incident.
On filing a claim after a crash involving one of their drivers, most ride-sharing platforms tend to try and deny viable claims by arguing that the at-fault driver was off-duty. Ride-sharing platforms use this tactic to force the third-party insurance firms for the at-fault driver to cover for damages. This usually makes the process of acquiring compensation longer and trickier because of the bickering on who should shoulder responsibility.
If you are involved in a collision with an Uber or Lyft driver, be ready for a complicated legal battle. You should also be ready that the other at-fault driver may deny responsibility and try to point the blame at you. To get the compensation you deserve for your injuries, loss, pain, and suffering within a short period of time, it is best that you rely on the extensive experience of our Long Island car accident lawyers at Cellino Law.
How will Cellino's Lawyers Help With My Uber Collision Case?
Remember that after your wreck, the insurance companies representing the at-fault party will try to deny and deflect blame with a view of avoiding responsibility for compensating you.
However, you are in luck! On contacting our team of attorneys, you will have the experienced legal minds in New York working day and night to get you indemnification and justice as quickly as possible.
On engaging Cellino Law Firm, we will help you in:
Gathering Evidence
The strength of your claim case will depend on the supporting evidence at hand. Our team of lawyers will help you build a formidable case against the at-fault party by gathering all the evidence you need to prove the other driver's liability. To get this evidence, we will scour through police reports, witness statements and at the same time dig up any supporting evidence that can bolster your claim such as surveillance videos around the scene of the collision.
Determining How Much Compensation You Should Receive
The compensation due to you will depend on the facts around your case. We will use all the information at our disposal such as medical reports, damage evaluations and medical bills to calculate the right compensation to fight for on your behalf.
Negotiating with all Involved Insurance Companies
Ideally, we advise that you do not speak with insurance adjusters representing the at-fault driver after a collision. This is to avoid saying things that can later be used against you by the adjusters. We have decades of experience dealing and negotiate with insurance adjusters and will speak to them on your behalf at all times. By entrusting us to deal on your behalf, you are guaranteeing yourself better compensation.
Building a Strong Claim
In some instances, you may partly be at-fault for the damages that arise after an accident. If you are even partly to blame or are being unjustly accused of causing the collision, you can be sure that we will build you a very strong and vigorous defense.
Negotiating Favorable Compensation for all Your Damages
On filing a claim, you can be sure that the insurance companies involved in your case will pull all the stops to give you less than you actually deserve. Remember insurance companies make huge profits from denying valid claims. With us you are in good hands. We have an impressive history of getting collision victims sizeable and fair payouts and you can rest assured we are going to ensure you are justly indemnified.
Offering Legal Counsel and Representation in Court
Insurance companies tend to drag out claims which make many victims give up on getting compensation even when they have viable claims. At Cellino Law, we are committed to jumping all the hoops insurance companies may put up even if it means litigating your claim in a court of law. Eventually, we will get you fairly compensated.
What are the Common Causes of Uber Accidents In Long Island?
Ride-sharing platforms have helped reduce the traffic on roads and they also have a positive impact on the environment and it is no wonder that they are extremely popular with most people today. However, this popularity has also brought led to an increase in ride-sharing car collisions.
In Long Island, NY, most reported crashes can be attributed to:
Speeding drivers
Distracted driving
Reckless driving
Making of illegal and unsafe turns
Wrong parking
Improper overtaking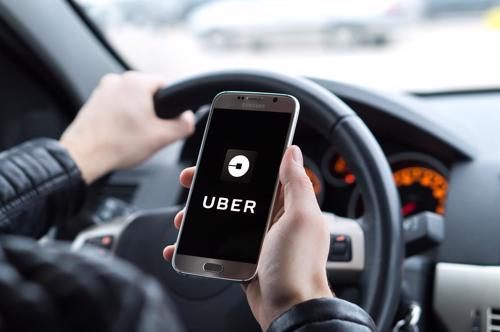 Some other conditions that are outside the control of driver's that have been known to cause accidents include:
Poor visibility
Bad road conditions
Heavy traffic
Who Should I Sue for Compensation After an Uber/Lyft Collision?
Under New York laws, the party who is liable for the accident should shoulder the burden for damages to all victims of the wreck in question. However, it is important to note that car collisions can be complex. Simply because an Uber/Lyft driver was involved in an accident does not mean that they are at-fault for the wreck.
Depending on the nature of the accident, there are other parties who can be at-fault such as:
Other drivers
Pedestrians using the road
Negligent third-parties
Government agencies
Manufacturers of defective vehicle parts
Transit firms
Identifying the at-fault party for your collision can be quite tricky. To identify the liable party/parties as quickly as possible, it is best that you rely on experienced professionals. At Cellino Law, our lawyers will act as your independent investigators. When working with us, we will help you identify who should be held liable for all the damages you sustain in an Uber/Lyft collision quickly.
How is Liability Determined in Uber Accidents?
If you are involved in a collision with an Uber driver, you can claim compensation for the losses that you suffer in the accident. However, the compensating party will depend on several factors such as:
Was the Driver Using the Uber App?
For a Uber driver to be considered to be on duty, they must be logged in to their app. If the at-fault driver is not logged into the app at the time of the accident, then you will have to seek compensation from the driver's private insurer.
Was the Driver Waiting on a Ride Request?
If the at-fault driver was waiting for a rider to ask for transportation at the time of the wreck, then you can seek compensation from the insurer for the ride-sharing platform. However, all your damages will be first be charged on the private insurer for the driver. If the damages exceed their private cover, only then will they be charged to the ride-sharing platform's insurer.
Did the Driver Already Have a Ride Request?
If the at-fault driver already has a ride request logged at the time of the collision, then the ride-sharing platform will provide a $1 million cover to cater for the driver, passengers who are on board and any other victims who may be involved in the accident.
Can I Sue Uber After Being Involved in a Collision With Their Driver?
It is extremely hard to sue the company if one of the drivers who use their platform causes a crash. Uber usually hires drivers to use the platform as independent contractors so as to minimize liability in case of such incidents.
What Injuries are Commonly Reported in Uber/Lyft Accidents?
Like other car wrecks, collisions involving ride-sharing cars can lead to severe injuries. For this reason, it is important to snag yourself the right legal minds for your representation to get the maximum level of compensation possible. Our highly accomplished attorneys can help you get compensation if you sustain any of the injuries listed below.
Injuries to the chest
Broken bones and limbs
Burns
Injuries to the eyes
Head injuries
Injuries to soft tissue
Whiplash
Concussion
Paralysis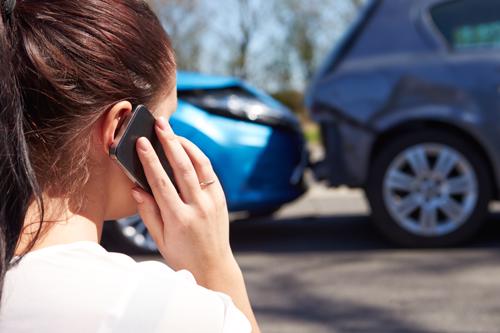 We understand that coming to us can be hard after an accident. After all, you will be focusing on recovering from your injuries. But do not worry. On giving us a call, we will come to you no matter your location and offer accident representation.
What Compensation Can I Receive for Injuries Caused by an Uber Accident?
You have a right to sue for compensation for any damages you sustain in a Lyft/Uber wreck. Your journey to getting indemnification will start when you reach out to a team of skilled lawyers. With the help of our attorneys, you can get compensation for:
Your pain and suffering
Any disability arising from your accident
Stress and emotional upheaval
Damage to your property
Any medical bills you accrue getting treatment for your injuries
Loss of earnings
Lowered quality of life
Remember that when you are filing a claim, insurers will try and stiff you every chance they get. However, our lawyers can protect you from being exploited by insurance companies. When working with us, we will partner with experienced accident reconstruction experts to build you a strong compensation case and use our wealth of experience to give you valuable insights on how to successfully win your claim case.
How Much Compensation Can I Get From a Claim After an Uber Collision?
The amount that you are awarded will depend on several factors such as the state of the driver and the severity of the injuries sustained. As a driver, you should never get on the road without a comprehensive insurance cover. If you are the victim of a wreck, you can always sue the at-fault party for compensation. Under New York laws, after an accident, you can get compensated for:
Disfigurement and disability
Broken limbs and bones
A lost pregnancy
Loss of limbs
Additionally, you can also sue for damages if you sustain minor damages and losses that exceed $50,000 in value. Such losses are classified as economic losses under state laws.
Contact a Long Island Uber Accident Lawyer at Cellino Law
It is important that you contact our lawyers as soon as possible after an accident. Remember the statute of limitations for filing a claim case in New York expires 3 years from the date of the accident. Contacting the Long Island injury firm of Cellino Law immediately will give us enough time to gather all the requisite evidence we need to ensure that your claim case gets approved.
My experience during the time of negotiations was extremely positive. Josh Sandberg handled my lawsuit with the utmost integrity. He returned all my phone calls in a timely manner and answered all my questions. Josh made things less stressful. I would highly recommend Josh and the entire staff at Cellino Law.

Arthur

Mark Kochanowicz is from far the best attorney you can have. Mark treats you like a friend more than a client. He truly cares and go the extra mile for you and your case, contacts you to update you in regards to your case and keep you informed at all times. Mark represented me twice and settled my cases for way more than I expected. I highly recommend Mark Kochanowicz because he is just the best on what he does!!! Thank you Mark!!!!

Maria

I am writing to let you know what an outstanding job George Gridelli did for me in my personal injury lawsuit. His professionalism and expertise were evident at our first metting and he and his paralegal Diane D'Andrea took care of me as if I was a friend and not merely a client. They both went above and beyond for me in so many ways that it would be too numerous to list and I am grateful to have had such an exemplary team represent me. When working with George and watching him in court he personified to me what a lawyer is supposed to be - an honest, extremely compentent man who helped guide me through the legal system. I could not have obtained better representation anywhere else at any price. To me that says a lot abut you and your firm's integrity. Thank you again for representing me and for having such stellar individuals working for you! I will continue to recommend your firm.

Carol

Thank you for your help in settling the case of my father's accident. I could always count on you to answer my questions honestly and in terms I could understand. If all lawyers at Cellino Law are like you, I understand why they are an A-1 law firm.

Bedner

Joe and I just wanted to send you this note thanking you for the professional way you handled our lawsuit. Your kindness was extremely appreciated in a very difficult time. When we found out the people that caused the accident had no insurance, we thought our chances of receiving any settlement was nonexistent. Once we met with you and released you were able to help us our minds were put at ease. Your aggressive manner of handling the case exceeded our expectations. Please feel free to use us as a reference. Thank you so much and best wishes,

Danielle and Joe

Thank you for your efforts on my behalf. I am very pleased (and surprised) at the amount of the settlement. We will use the funds to help pay down the debt on the truck we had to purchase after ours was totaled. Thank you again.

Linda