NYC Slip and Falls During The Holiday Season: Know Your Rights and Stay Safe
November 9, 2023
The holiday season is almost upon us, which means storefronts in New York City will soon feel the hustle and bustle as many shoppers visit some of the biggest department stores, toy shops, and specialty boutiques in the state. However, with the winter chill comes the risk of slip and fall accidents, both on icy sidewalks and inside stores.
A Property Owner's Responsibility to Prevent Slip and Falls
The responsibility of property owners to maintain safe premises extends not only to the sidewalks outside but also to the indoor areas of their establishments. In New York City, where winters can be harsh and icy, this responsibility is particularly vital in preventing slip and fall accidents.
Outdoor Sidewalks
New York City's Administrative Code explicitly outlines the obligation of property owners to remove ice and snow from outdoor sidewalks within specified timeframes. This legal requirement is in place to ensure pedestrian safety and reduce the risk of slip and fall incidents. The key provisions are as follows:
Snowfall ending between 7 a.m and 5 p.m: Property owners must clear their sidewalks within four hours after the snowfall ends.

Snowfall ending between 5 p.m. and 9 p.m: Property owners should have their sidewalks cleared within 14 hours.

Snowfall ending between 9 p.m. and 7 a.m: Property owners are required to clear their sidewalks by 11 a.m. on the following day.
Compliance with these regulations is essential to maintain safe conditions for pedestrians, especially during the winter season when slippery sidewalks can be a significant hazard. Failure to clear the sidewalks promptly can result in fines from the city and potential liability if a slip and fall occurs.
Indoor Areas of Stores
Property owners have a similar responsibility to maintain safe conditions inside their stores, particularly during adverse weather conditions. Shoppers should expect that store owners and managers take reasonable steps to ensure that their premises are free from hazards that could lead to slip and fall accidents. These steps may include:
Prompt Cleanup

: Store owners should timely clean up wet or slippery floors caused by tracked-in snow and slush. They should also address any spills that could create hazards for shoppers.

Warning Signs

: If there are areas inside the store where a slip and fall risk exists, store owners should place warning signs to alert customers and employees. These signs can help prevent accidents and provide notice of potential hazards.

Floor Mats

: During snowy or wet weather, store owners may place absorbent mats or rugs at entrances to help prevent water and ice from being tracked inside. These mats can significantly reduce the likelihood of slippery conditions inside the store.

Lighting and Visibility

: Store owners should ensure adequate lighting to help shoppers clearly see potential hazards and avoid accidents.

Regular Maintenance

: Routine inspections and maintenance should be carried out to identify and address any conditions that could lead to slip and fall accidents, both inside and outside the store.
These measures help prevent slip and fall accidents and create a safer environment for shoppers during the winter season. If a store owner neglects these responsibilities, they may be held liable for any injuries that occur due to their negligence.
Legal Options for NYC Slip and Falls
If a slip and call accident occurs due to a property owner's failure to remove hazards from the property, the owner can be deemed negligent under the law. The property owner has what's called a "duty of care" to ensure that those who step foot on their property are clear of any known dangers.
For example, if a department store neglects to remove ice from its sidewalk, the owner may be liable for injuries if the owner was aware of the issue but failed to take corrective measures. Alternatively, that same store can be held liable for a slip and fall inside the store if the owner failed to utilize weather mats to avoid a potentially slippery floor.
If a property owner can be found to have acted in a negligent manner by not fulfilling his or her duty of care, then an injury victim is within his or her legal right to file a claim for damages.
How to Avoid A Slip and Fall While Shopping In NYC
You can still enjoy holiday shopping while staying safe. Here are some tips to avoid slip and fall accidents caused by winter conditions:
Wear Appropriate Footwear:

Choose winter-appropriate footwear with good traction. Boots with non-slip soles designed for snowy and icy conditions can help prevent falls. These boots provide a secure grip on slippery surfaces, reducing the risk of slipping.

Walk Cautiously:

Take smaller, careful steps to maintain your balance and stability. Slower walking can help you react more quickly to unexpected slippery spots.

Observe Your Surroundings:

Pay attention to your surroundings, especially when navigating through crowded areas or shopping districts. Look for icy patches, snowdrifts, and wet spots. If you notice an area that appears slippery, take extra precautions or avoid it if possible.

Use Handrails and Support:

If you're entering a store or a shopping center with stairs or ramps, use handrails for support. They can offer extra stability and help prevent slips and falls.

Report Hazardous Conditions:

If you notice icy or slippery areas in front of stores, report them to the store management. They may not be aware of the hazard, and your alert could help prevent accidents for others.

Stay Informed:

Stay updated on local weather and road conditions. If the weather takes a turn for the worse, be prepared to adjust your plans accordingly. Safety should always come first.
Remember that taking precautions and being mindful of your surroundings can significantly reduce the risk of slipping and falling while shopping.
Should You Hire a Lawyer After A NYC Slip and Fall Accident?
Experiencing an injury after a slip and fall accident in New York City can be extremely stressful. One of the most important decisions you'll face after such an incident is whether to hire a lawyer to help you navigate the legal aspects of your case. Here are key reasons to consider hiring a lawyer:
Complexity of Your Case

: Slip and fall cases can involve various complexities. For example, if your case involves multiple parties, unclear liability, or serious injuries, an attorney can assist in navigating these issues.

Legal Expertise

: An experienced personal injury attorney will have a deep understanding of New York's premises liability laws and how they pertain to your claim. Your attorney will be able to assess your claim and guide you through the legal process.

Determining Liability

: Establishing who is liable for your slip and fall can be challenging. In order for your personal injury claim to be successful, you'll need to show that the property owner or another party's negligence led to the hazardous condition that caused your fall. An attorney can investigate your accident, gather evidence, and identify any responsible parties.

Insurance Companies

: It's no secret that dealing with insurance companies after any type of accident can be frustrating. They may try to minimize their payout or dispute your claim. Having an attorney who is familiar with insurance companies tactics can level the playing field. An attorney can negotiate with the insurance company and advocate for your rights to ensure you receive fair compensation.

Medical Expenses

: Slip and fall accidents can result in significant medical bills, especially if you suffer severe injuries. An attorney can help you evaluate the full extent of your medical costs, including hidden costs, and ensure they are factored into your compensation claim.

Lost Wages and Future Earnings

: If your injuries prevent you from working, or if they have long-term effects on your ability to earn a living, an attorney can help you seek compensation for lost wages and future earning capacity.

Evidence Preservation

: An attorney can assist in preserving crucial evidence, such as surveillance footage, accident reports, and witness statements. Timely preservation of evidence can be vital in building a strong case, and an attorney can ensure that the methods of preservation result in evidence that is admissible in court.

Negotiations and Settlements

: Your attorney will act as your representative and work directly with insurance companies to secure a fair settlement on your behalf. If a settlement cannot be reached, your attorney may recommend taking your case to trial.

Peace of Mind

: Dealing with the aftermath of a slip and fall accident can be stressful. Hiring an attorney allows you to focus on your recovery while they handle the legal complexities. You can have peace of mind knowing that an advocate is working to protect your interests.

Legal Deadlines

: New York has specific deadlines, known as statutes of limitations, for filing personal injury claims. Failing to meet these deadlines will result in losing your right to seek compensation. An attorney will ensure your case is filed within the necessary timeframes.
Injured In A NYC Slip and Fall Accident? Call Cellino.
If you were injured in a slip and fall accident while out and about in New York City this holiday season, you may have a valid personal injury case. If you have fallen on an icy sidewalk or lost your balance on a wet floor in a store, don't hesitate to seek legal guidance from a trusted personal injury lawyer.
At Cellino Law, our attorneys have decades of experience in advocating for slip and fall injury victims across New York State. If you believe that your slip and fall was a direct result of a property owner's negligence, we can help. Contact us for a free case consultation at 800-555-5555 or complete an online form here.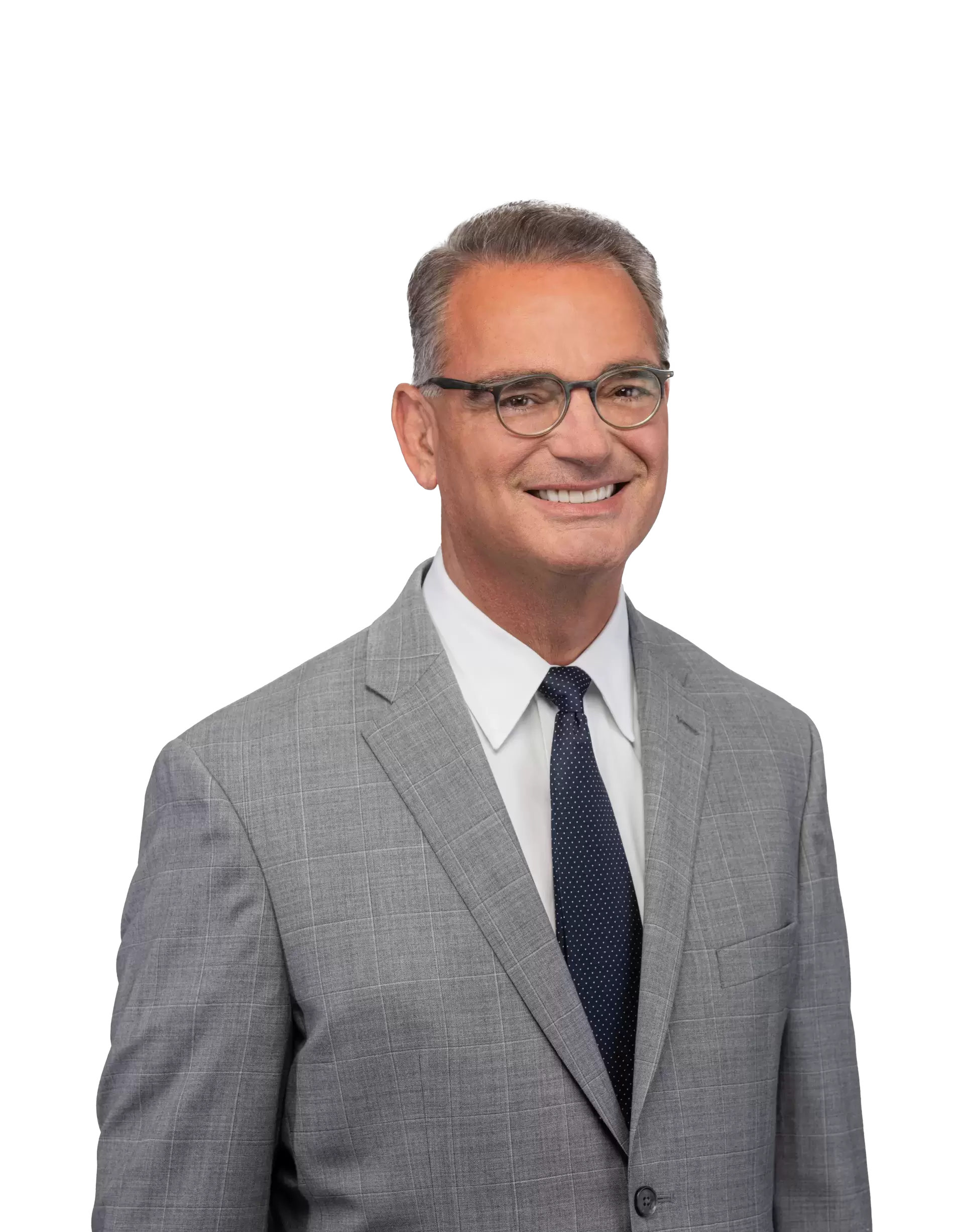 Content checked by the personal injury attorney Ross Cellino. As a family man and a trial attorney, I pride myself on winning cases and serving the community. With over 35 years of experience, I understand the function of a jury, how juries arrive at conclusions, and the role that the jury plays in administering justice. I know how to win cases. You can find us in Manhattan, Buffalo, Melville, Rochester, Brooklyn, The Bronx, Queens and other locations throughout New York.
I just want to let you know that I did receive my settlement check. More importantly, I want to thank you again for all you did for both me and my family. I could not be more pleased with my experience at Cellino Law. From the moment I first spoke with you I felt comfortable - you took a sincere interest in my case, clearly explained the process and effected a quick settlement. From this day forward, when someone asks if I can recommend a good lawyer I will, without hesitation, say "Cellino Law". Thanks again.

Walter

Joe and I just wanted to send you this note thanking you for the professional way you handled our lawsuit. Your kindness was extremely appreciated in a very difficult time. When we found out the people that caused the accident had no insurance, we thought our chances of receiving any settlement was nonexistent. Once we met with you and released you were able to help us our minds were put at ease. Your aggressive manner of handling the case exceeded our expectations. Please feel free to use us as a reference. Thank you so much and best wishes,

Danielle and Joe

This is to express our gratitude to you and your team in helping us and Stephanie navigate through the legal process following her car accident. We are very satisfied with the outcome and grateful for your hard work and attention to details. We fell confident that with this compensation, Stephanie will be able to move forward with her studies and her life with the ability to care for some of her health needs resulting from the injuries sustained following her car accident. Thank you very much and may God continue to bless your efforts.

Jose & Rose

Cellino Law was a great company to work with. From the beginning they came out and met with my uncle and myself and assured us that everything would be taken care of from beginning to end our lawyer state and constant contact with us to make sure that everything would go smoothly and it did. I would definitely recommend anybody to go to Cellino Law for whatever help they need. And specifically please ask for the lawyer that we had Mr. Alan Silverstein. He was amazing and his staff was always attentive. Please go with them for your next law needs.

Eshaunda

Cellino Law is an amazing firm with a great team. I worked with Greg Pajak and his assistant, Tracey Falconer. I cannot express enough how dedicated they are. The personal attention I received was excellent; they were always available to help with questions and concerns and put me at ease in the unknown territory I found myself in. I highly recommend them to anyone needing representation. A huge thank you to them for all they accomplished for me!

Liane

Tim Cellino handled my case beautifully. He is very knowledgeable and patient with all my questions. He kept in touch with me through out my ordeal. Tim also got a settlement for more than I expected. I highly recommend Tim Cellino!

Jayne