TONAWANDA, NY PERSONAL INJURY ATTORNEYS
PERSONAL INJURIES
ACCIDENT CASES
TONAWANDA, NY
PERSONAL INJURY LAWYER
Have you ever had a personal injury? No matter the type of accident, there is always emotional distress and, worse yet, injuries that may be life-altering, causing complications. However, a Tonawanda, NY personal injury lawyer at Cellino Law is here for you. Feel free to call us at (800) 555-5555 to schedule a free consultation.
There is no need for you to suffer our personal injury firm has attorneys experienced in handling these claims. We shall walk with you and ensure that you get compensation for all your losses.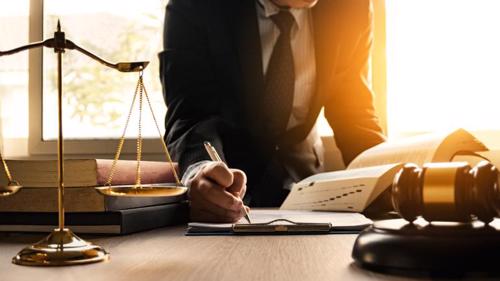 Car Accident
Car accidents in Tonawanda, NY, occur more frequently than one might expect. According to the most recent data from the National Highway Traffic Safety Administration, in 2017, there were a total of 541 reported crashes in Tonawanda. Of those crashes, 23 resulted in fatalities, and 132 resulted in serious injuries.
The most common injuries sustained from these accidents were whiplash, broken bones, and concussions. Other less common but more serious injuries included traumatic brain injuries, spinal cord injuries, internal organ damage, and even death.
It is important to note that most of these accidents were preventable, yet due to the careless actions of the other drivers, lives were affected. Drivers in Tonawanda, NY, must be aware of the risks associated with reckless driving and take the necessary steps to ensure they are following the rules of the road.
It is important to be aware that many car accident victims are entitled to compensation for their medical bills, lost wages, and any other losses related to the accident. The best way to ensure that you receive all of the compensation you deserve is to speak with an experienced car accident lawyer. An attorney can help guide you through the process of filing a claim and ensure that your rights are protected, negotiate with the insurance companies, and fight on your behalf to get you the compensation you deserve.
Slip and Fall
Slip and fall accidents commonly occur in Tonawanda, NY due to the presence of hazardous conditions such as poorly maintained roads and sidewalks, wet surfaces, slippery floors, uneven or broken pavement, snow and ice accumulation, and other objects that may cause a person to lose their balance. In addition, inadequate lighting can also contribute to slip and fall accidents as it can make it difficult to identify potential hazards and obstacles.
Property owners are responsible for ensuring that their premises are free from such hazardous conditions, and failure to do so may result in liability. If you or someone you know has been injured in a slip and fall accident due to the negligence of another, it is important to seek the help of an experienced personal injury lawyer to help you recover the compensation you deserve.
Don't wait to contact a Tonawanda slip and fall lawyer at Cellino Law today for a free consultation. With our lawyers expertise, they can help ensure that your rights are protected and that you receive the compensation you need to cover expenses such as medical bills, lost wages, pain and suffering, and more.
Construction Accident
After you've been involved in a construction accident, the most important thing to do is to seek medical attention as soon as possible. Even if you don't think your injuries are serious, it's important to get checked out by a doctor. Your health should take priority over any legal action you may consider taking afterwards.
Once you have received medical care, it's important to contact an experienced construction accident lawyer. A lawyer can help you understand your options and determine the best course of action for your case. It's also important to document the accident, including taking photos if possible, and collecting witness statements or any other evidence that could be helpful in proving liability on the part of the property owner or general contractor.
When filing a claim, it's important to consider the type of damages you may be entitled to receive. This could include medical bills, lost wages, and pain and suffering. An experienced lawyer can help you determine the best way to proceed with your case so that you can receive the maximum amount of compensation for your injuries.
Wrongful Death
A wrongful death lawsuit is a civil action that can be brought against an individual, business, or other entity when the actions of the defendant caused the death of another person. A family member of the deceased may seek damages for medical expenses and loss of companionship.
In addition to compensatory damages, punitive damages may also be awarded in some cases. To qualify as a wrongful death lawsuit, the following elements must be present:
The defendant was negligent or reckless in their actions;
The negligence or recklessness of the defendant caused the death of another person;
Family members suffered financial losses as a result of the decedent's death; and
The family members have standing to bring a wrongful death lawsuit against the defendant.
Additionally, it is important to note that some states have specific laws in place governing wrongful death lawsuits. It is important for those seeking damages as a result of a wrongful death to understand their state's laws and any relevant statutes of limitations before filing a claim.
Wrongful death lawsuits can be difficult to navigate, and it is important to seek legal help from an experienced attorney who can help ensure that all of the elements of a wrongful death case are present and that the family members receive the compensation they deserve. Cellino Law's wrongful death attorneys understand how difficult this time must be and want to do all we can to help you get the justice and closure you deserve for your loved one and family. Please do not hesitate to contact us for a free consultation.
What Should I Do After An Injury?
Take these following steps after being injured to help strengthen your claim:
Get Medical Treatment If Needed and Keep Records Of All Treatment
This ought to be the first thing you do after being a victim of a personal injury. If your phone is within reach, call emergency services or request a by-passer to help you out. You never know they may go the extra mile and take you to the hospital instead of waiting for the ambulance to come to pick you up, as delays may cause repercussions to your health.
Once in hospital, ensure that you tell the general physician how you feel no matter how uncertain you are of the symptoms. Remember, there are no minor or major issues when it comes to your health.
Take Photo/Video If You Can
Taking a video or photo will be relevant at this time as it will help in your case, and you will have firsthand information. However, if you are not in a place to do so, go easy on yourself as you may end up deteriorating your injury.
Get Names And Numbers of Any Witness
It is necessary to write down the names and phone numbers of the other party and witnesses too. Such information is essential to your injury lawyer and the case as it will be filed; therefore, keep this in mind.
Report The Incident
Contact the police and inform them of the atrocity to come and document the accident. You must know that the insurance company takes the police's observations very seriously as they will cite whether the other driver broke any traffic rules whatsoever. This can either help you advance or not your claim.
Never Admit Fault
If anything, you should not discuss the accident and who you think caused it: whether you or the other party. Otherwise, your words will chain you to the allegation.
Call A Personal Injury Lawyer
This is where we come in handy! When you need a personal injury lawyer, contact us; we will direct you on what to do. If your loved one is a victim, do not hesitate to reach out to Cellino Law's personal injury lawyers serving Tonawanda, New York.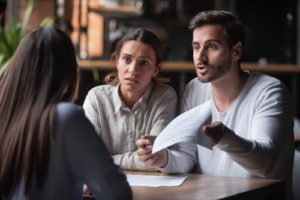 Why Do I Need A Personal Injury Lawyer?
Our attorneys can help your injury claim with their experience in:
Filing A Lawsuit
Since we handle these claims one too many times, we are well-versed in all the legal processes and requirements. Do not worry about not knowing how to file a lawsuit: we will guide you and ensure everything is done accordingly.
Settlement Negotiation
If you plan to negotiate on the settlement alone, the chances are that you will be given less than you deserve, and that is not our goal. We love to ensure that our clients get adequate compensation for any damages caused by calculating and knowing their claims' value.
Trial Preparation and Representation
Choosing us will save you a lot of time as we are experienced and familiar with trial preparations. Also, we are fond of working as a team with our clients and tend to ensure that they are also prepared for the trial and know what is required.
What Types Of Damages Can I Recover In Tonawanda, NY?
In New York, you can recover the following damages through a personal injury claim:
Economic Damages
These are damages given to victims who have endured financial losses due to the injuries caused. Their goal is to relieve you of all your financial burden. They entail personal care costs, medical expenses, loss of income, among many others.
Non-Economic Damages
These damages are hard to account for monetarily because they entail pain and suffering. They include mental distress, loss of reputation, and companionship, to mention but a few.
Punitive Damages
These are awarded to the defendant for criminal conduct and serves as a punishment to hinder other people from doing the same. They ought to be malicious and reckless.
How Is Liability Determined?
When filing a personal injury claim you have to prove the following four elements:
Duty Of Care
Proving the duty of care in any negligence claim is usually the work of the plaintiff. Therefore the latter has to show that the other party owed them a duty of care.
Breach Of Duty
This tends to occur when you prove that the defendant was aware that they were putting you at risk for either damage or injury. For you to order a claim of negligence, you ought to prove that the breach of duty caused the injury.
Causation
Once again, the burden of proving who caused the injury is on the plaintiff; therefore, they should have enough evidence showing that it was the defendant's cause.
Damages
After knowing the liable party, damages have to be determined; this entails the type and amount awarded to the plaintiff. It, however, depends on many factors like the injuries caused. Note that all damages require evidence such as medical, employment, and school records.
How Much Time Do I Have To File A Personal Injury Claim In Tonawanda, NY?
The statute of limitations for filing a personal injury lawsuit in New York is three years. If you fail to meet this deadline you will no longer be able to recover compensation for your damages. You may be eligible for extensions, although this is extremely rare. Also, things like minority age and incapacity can lead to a limitation or extension of the period.
How Much Will A Tonawanda, NY Personal Injury Lawyer Cost?
When working on contingency terms, we are not paid before we get you the compensation; therefore, do not fail to approach us thinking that we will leave your pockets drained. In such cases, we are paid after we win the case, which serves as motivation. Hence, we work tirelessly to ensure that you get the compensation you deserve.
CHOOSE US FOR YOUR PERSONAL INJURY CASE
AVAILABLE 24/7
NO UPFRONT FEES
FREE CASE EVALUATION
NO FEES UNLESS WE WIN!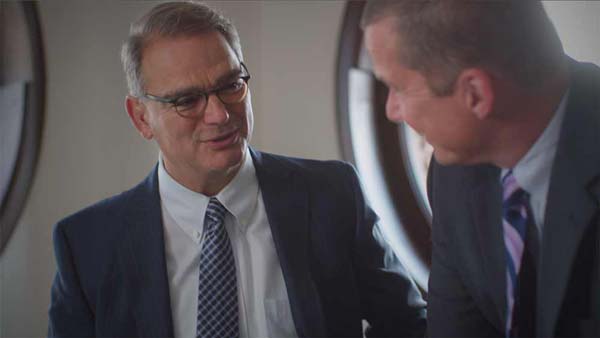 LOCAL RESOURCES