Slip and fall accidents can happen in the blink of an eye, but their effects can be devastating. They can happen almost anywhere – in workplaces, in supermarkets, malls, restaurants, and even on sidewalks. While most slip and fall victims assume that they were at fault for their fall, these accidents may be as a result of another party's negligence. If this is the case, victims may have the right to seek compensation for their injuries.
Claim processes in slip and fall cases may get complex, given that the plaintiff has to prove that the defendant was indeed negligent and at-fault for their accident. Working with an experienced Tonawanda slip and fall lawyer helps you prove negligence and ensures that you are represented if your case goes to court.
At Cellino Law Firm, we prioritize the well-being of victims and therefore offer top-tier legal representation so that you can focus on full recovery. If you have been injured after a slip and fall, don't hesitate to seek legal assistance. Call our personal injury lawyers at (800) 555-5555 to schedule a free case evaluation to know if you have a valid claim.
What are the Most Common Causes of Slip and Fall Accidents?
According to the Consumer Product Safety Commission, floors and flooring materials contribute to over 2 million fall-related injuries each year. Apart from poorly-maintained floors and flooring materials, other causes of slip and fall accidents include:
Wet, slippery floors and uneven surfaces
Poorly-lit corridors or rooms
Lack of or poorly-maintained handrails
Weather conditions may result in slip and fall accidents on sidewalks or unsheltered corridors
Unattended spills
Failure to implement or follow proper safety practices
How Can an Attorney Help My Slip and Fall Case?
Most slip and fall victims overlook the importance of working with an attorney in their slip and fall cases. However, the complexity of these cases, especially when it comes to proving negligence, makes it imperative to hire a slip and fall lawyer. If you have been injured in a Tonawanda slip and fall accident, here's how a lawyer can help you:
Claim Negotiation
In some slip and fall cases, the defendant may clearly be at fault for your accident. In such cases, a premise owner or the at-fault may compensate you via their insurance carrier. A Tonawanda slip and fall lawyer will help you negotiate for the maximum compensation amount to cover all your losses. At Cellino Law, our lawyers are experienced at dealing with insurance companies and negotiate a fair payout to cover your injuries.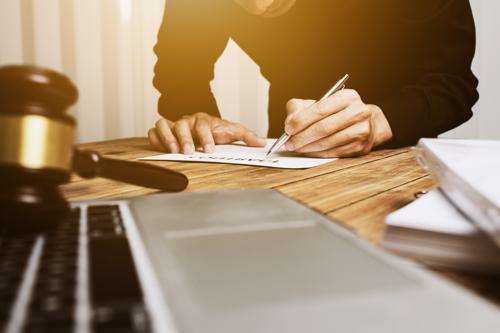 Filing a lawsuit
If the at-fault party denies liability after a slip and fall accident, your lawyer will advise you to take the case to court. Before filing a lawsuit, it is important that you collect the necessary evidence before appearing before a judge. Your lawyer will help you collect vital information and documents like recorded witness testimonies and medical reports. By building a water-tight case, your attorney ensures that you win your case and get awarded your deserved compensation.
Trial Preparation & Representation
Whenever your case goes to trial, your lawyer ensures that all the relevant evidence is presented before the judge. Through their experience in the courtroom, a Tonawanda slip and fall attorney will offer you legal representation and convince the judge that you deserve compensation for your injuries.
What Steps Can Be Taken to Help a Slip and Fall Case?
If you have been injured in a slip and fall accident and are not sure what to do, it is important that you take the following steps:
Take photos of the scene and any visible injuries at the time.
Report the slip and fall incident to a premise owner or manager.
Take down the names and contact information of witnesses.
Seek medical attention immediately if you need it.
If possible, see to it that the problem is addressed right away.
How Can a Slip and Fall Accident be Proved?
Proving negligence in a slip and fall case can be tricky. However, your lawyer can help prove the following:
The property or premise owner knew about the existence of the hazardous condition or should have reasonably known that it existed
The injured victim wasn't aware of the hazard (either because they could not see it in time or there were no signs posted)
How is Liability Determined in a Tonawanda, New York Slip and Fall Case?
New York is a pure comparative negligence state, and any damages awarded may be reduced according to the percentage of your fault. In a slip and fall case, the premise owner or manager may argue that:
You didn't have a good reason to be on their property premises at the time of the accident.
A person of reasonable caution (if they weren't distracted in any way) in the same situation would have noticed and avoided the hazard.
They gave a warning of the hazard that led to your slip and fall accident.
You were engaging in an activity that contributed to your slip and fall injury on their property.
New York premises liability laws state that premise owners need to maintain their properties in a "reasonably safe condition." While the interpretation for this may differ, premise owners whose premises are not reasonably safe may be held liable for your injuries after a slip and fall accident.
How Much is My Slip and Fall Case Worth?
If you intend to file a lawsuit after a slip and fall accident, it may not be easy to put a dollar value on your claim. However, a lawyer can help you understand the damages that you can recover and therefore an estimate of your claim worth. Generally, the worth of your slip and fall claim will be determined by:
Economic Damages
These are awarded to slip and fall victims to cover direct financial losses that result from slip and fall accidents. Such damages include:
Medical costs
Lost present and future wages
Rehabilitation costs
In-home care costs
Out-of-pocket costs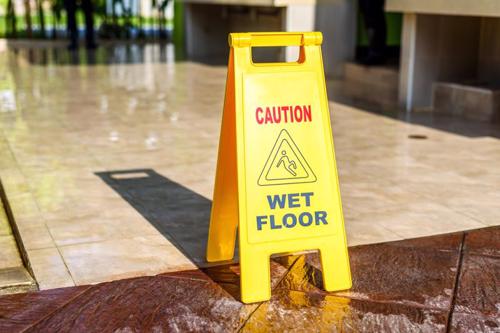 Non-Economic Damages
These are damages awarded to compensate victims for losses for which it is difficult to assign a dollar value. Some of these damages include:
Pain and suffering
Emotional and mental anguish
Loss of enjoyment of life
Loss of earning capacity
What is the Time Limit for Filing a Slip and Fall Lawsuit in Tonawanda?
In New York slip and fall cases, plaintiffs have three years from the date of the accident to file a claim. Failure to file according to the New York statute of limitations, the plaintiff might lose their right to seek compensation.
Schedule a Free Consultation With Our Tonawanda Slip and Fall Lawyers
If you have been injured after slipping and falling in a public store, shopping mall, or another person's residence, you may have a valid claim. While proving negligence in slip and fall cases may be challenging, working with a top-tier attorney can help prove that the premise owner was at-fault and recover damages. If you intend to file a claim, don't hesitate. Reach out to Cellino Law and speak to one of our lawyers to schedule a free case evaluation and know your legal options.
I can only say great things about my attorney Allan Silverstein. He is professional, he calls back right away, he keeps me informed, and makes me feel comfortable as this entire ordeal is stressful. I have total confidence in his ability to handle whatever comes his way. He is no nonsense and very good at his job. Thank you Allan... he is a true asset to the team!

Mrs Steward

I just want to let you know that I did receive my settlement check. More importantly, I want to thank you again for all you did for both me and my family. I could not be more pleased with my experience at Cellino Law. From the moment I first spoke with you I felt comfortable - you took a sincere interest in my case, clearly explained the process and effected a quick settlement. From this day forward, when someone asks if I can recommend a good lawyer I will, without hesitation, say "Cellino Law". Thanks again.

Walter

I am writing to let you know what an outstanding job George Gridelli did for me in my personal injury lawsuit. His professionalism and expertise were evident at our first metting and he and his paralegal Diane D'Andrea took care of me as if I was a friend and not merely a client. They both went above and beyond for me in so many ways that it would be too numerous to list and I am grateful to have had such an exemplary team represent me. When working with George and watching him in court he personified to me what a lawyer is supposed to be - an honest, extremely compentent man who helped guide me through the legal system. I could not have obtained better representation anywhere else at any price. To me that says a lot abut you and your firm's integrity. Thank you again for representing me and for having such stellar individuals working for you! I will continue to recommend your firm.

Carol

Now that reality has set in, I want to thank you for all your work and assistance in obtaining my settlement for the pelvic mesh. This money will make my life so much easier in the future. Medicare just isn't sufficient. I know that I will have enough to live on. I truly appreciate of your efforts. Thank you!

Loraine

Choosing the right attorney to represent you after an accident can make all the difference. This is no cliche. I recently experienced these words to live by first hand. After a tractor trailer rear ended me at high speed in 2017 I retained Allan Silverstein to handle my case. I quickly realized that bringing a lawsuit rapidly snowballs into a mountain of details that can make or break your results. Documents, case histories, doctor visits, bills, and lots of phone calls all need to be accurately kept track of if a successful outcome it to be attained. To complicate matters I reside in New York and the incident took place in New Jersey. Luckily, Allan was licensed in multiple states. I was fortunate to find Allan to handle this matter from the New York area. Armed with an accurate account of the facts Allan went to work on the difficult job of negotiating with the defending insurance company as well as my no fault carrier in order to obtain the best possible outcome for my set of circumstances. In a lawsuit communication is key and and events can be of a timely nature. Allan never failed to return my calls - usually the same day! He fought skillfully and respectfully to get me the best possible settlement. He is easy to deal with and a likeable down to earth guy. He always listened with compassion and respect to my issues. He guided me with objective understanding as well as a realistic analysis of the merits of my case. When we finally settled Allan got me a fair agreement beyond my expectations and negotiated with my doctors to make sure all my bills were paid. It was a great experience having Allan represent me. Quality work in any aspect of life is hard to find. Quality is what I got with Allan Silverstein. I highly recommend him if you find yourself in need of a personal injury attorney.

Theodore

Thank you for your efforts on my behalf. I am very pleased (and surprised) at the amount of the settlement. We will use the funds to help pay down the debt on the truck we had to purchase after ours was totaled. Thank you again.

Linda