If you are injured while working, you have the right to claim compensation from your employer for any losses that you have suffered as a result of the injury. It doesn't matter how serious or moderate the injuries are. A loss is a loss and whether you need to recover medical expenses or loss of wages while you recuperate from your injury, you can file a claim for workers' compensation.
A Tonawanda workers compensation lawyer can assist you with a claim in the following ways:
Investigate the accident and determine liability.
Assess what losses you can claim for and in what amount.
Negotiate a settlement with your employer, their insurance providers, and/or their lawyers.
If necessary, appeal your case and take it to court to ensure that you get the compensation that you deserve.
Commonly, employers are insured against worker's compensation claims. In most cases, it is the insurance company that will pay a claim for an injury that occurred in the workplace. However, insurance companies will do anything to avoid paying and have a legal team ready to fight your claim for compensation. Our personal injury lawyers are experienced at dealing with insurance companies that refuse to payout. Contact us today to schedule a free consultation so that we can start working on your worker's compensation claim.
What Should I Do If I Have Been Hurt While On The Job?
The steps that you take after you have been injured at work can be important to your worker's compensation case. You should take the following steps immediately and in the days after your injury:
Inform the relevant person at your place of work that you have been hurt or injured. This may be your supervisor, manager, HR department, and/or your employer.
If your injuries are serious, call emergency services or visit your nearest emergency room immediately. If your injuries can wait to be treated, visit a doctor as soon as possible. Follow your doctor's instructions for caring and recovering from your injury.
Document your injuries. Take photos and keep a written record of the injury, symptoms, and recovery. Keep any doctor's notes and records of treatment as well as medical and other bills associated with your medical care.
File a claim for worker's compensation with the assistance of a workers' compensation lawyer.
Rest and recover from your injuries while your lawyer sees to it that you are adequately compensated for your losses.
Why Should I Hire A Tonawanda Workers Compensation Lawyer?
While it isn't a legal requirement to have a lawyer represent you in a worker's compensation case, you are far more likely to receive fair compensation. This is especially true when dealing with insurance companies – often a letter from a lawyer is sufficient to convince them to pay.
A lawyer will also ensure that you don't accept a settlement that is less than you deserve. Settlement offers often don't take into consideration future medical care needs such as rehabilitation or a permanent loss of income that could result from a disability.
A worker's compensation lawyer will represent you to the best of their ability and use all their legal knowledge and skills to ensure that your employer and/or their insurance pays the compensation that you deserve.
What Should I Do If My Workers Compensation Claim Is Denied?
If your claim for worker's compensation has been denied, you have the right to appeal the decision and request a hearing by an administrative law judge. The judge will review the evidence and either uphold the denial for worker's compensation or overturn it.
If the administrative judge does not decide in your favor, you have a further 30 days within which to appeal the decision to the New York State Workers Compensation Board. If you fail to submit a written request within the 30 day period, your case will not be reviewed by the board.
The board will review the case and either uphold the decision made by the administrative judge, amend it or overturn it. The board consists of 3 panel members that all need to be in agreement to reach a unanimous decision. If they cannot agree, you can request a full board hearing.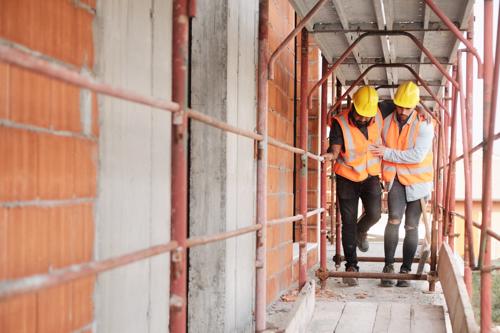 Should the worker's compensation again be denied, you have one more course of appeal and that is to the Supreme Court of New York.
However, the first step that you should take if your worker's compensation claim is denied is to contact a lawyer. Cellino lawyers are there to provide you with the best legal advice and representation throughout the appeals process.
Can I Be Fired For Filing A Workers Comp Claim?
New York Workers Compensation Law, section 10-35 provides that an employer cannot discriminate against an employee for filing a claim for worker's compensation by firing the employee. However, the issue is a little more complicated than that.
An employer is not required by law to give you special privilege by keeping you employed even though you cannot work because of your injury. At the same time, they cannot simply fire you just because you claimed worker's compensation or were injured on the job.
They can however terminate your employment as a result of an extended leave of absence from work due to your injury. They will need to prove that the termination did not result from the filing of the claim but from factors that are entirely independent of your claim.
Is There A Time Limit For Filing A Workers Comp Claim In Tonawanda, New York?
The statute of limitation for filing a worker's compensation claim in the state of New York is two years. This means that you have two years from the date of the accident to file a claim. However, this date is subject to change and can start on the last date that you received payment. It is however recommended to start the process of filing a claim as soon as possible after the injury.
Can An Independent Contractor File A Workers Comp Claim?
Independent contractors, in the state of New York, who are not employees of the company cannot file a worker's compensation claim if they were injured while working on the premises of the company.
How Much Does It Cost To Hire A Tonawanda Workers Compensation Lawyer?
Cellino worker's compensation lawyers work on a contingency basis which means that they don't charge any fees until the case is settled or a claim awarded. They then take a percentage of the amount awarded as payment for their services. The New York State Workers Compensation Law Judge will set the percentage for the fee for each case. Normally, the percentage is between 10% and 15%.
Contact Our Lawyers Today To Review Your Claim
If you have been hurt in an accident or event that occurred while you were on the job, you have the right to claim worker's compensation from your employer to recover any losses that you may have suffered as a result of your injury. It is highly recommended to hire a worker's compensation lawyer in Tonawanda to represent you as soon as possible after the injury has occurred.
To schedule a free consultation with a Cellino worker's compensation lawyer to assess your claim, call us at (800) 555-5555 or submit a contact form.
Now that reality has set in, I want to thank you for all your work and assistance in obtaining my settlement for the pelvic mesh. This money will make my life so much easier in the future. Medicare just isn't sufficient. I know that I will have enough to live on. I truly appreciate of your efforts. Thank you!

Loraine

This is to express our gratitude to you and your team in helping us and Stephanie navigate through the legal process following her car accident. We are very satisfied with the outcome and grateful for your hard work and attention to details. We fell confident that with this compensation, Stephanie will be able to move forward with her studies and her life with the ability to care for some of her health needs resulting from the injuries sustained following her car accident. Thank you very much and may God continue to bless your efforts.

Jose & Rose

Cellino Law is an amazing firm with a great team. I worked with Greg Pajak and his assistant, Tracey Falconer. I cannot express enough how dedicated they are. The personal attention I received was excellent; they were always available to help with questions and concerns and put me at ease in the unknown territory I found myself in. I highly recommend them to anyone needing representation. A huge thank you to them for all they accomplished for me!

Liane

Cellino Law and more specifically my attorney, Gregory V. Pajak, Managing Attorney, and as a whole the Cellino Law Firm and its organization. This is by far one of the most professional law firms and attorney I have ever engaged with and retained in my 35 years. The level of professionalism goes beyond words, the care and constant engagement with me as the client was touching. I was never ever just treated as simply a CASE with potentially a significant dollar number attached to my file. I was engaged regularly, Tracey (Ass't) and Greg always made sure to remain constant, as well as consistent in overseeing that my case was handled properly and that it did matter in many ways - ensuring that the end result(s) would be fair and reasonable to my case/injury. The regular follow-up calls were very satisfying, knowing that you're involved in your case matters significantly AND always. One of my main items to recognize Cellino Law and Gregory is that whenever I called, I was able to get through to speak directly to my Lawyer and he would answer any if not all of my questions in a very professional and genuinely caring manner. I always felt cared for and protected legally and more importantly, I was made feel as a human being that was being cared for and always keeping me abreast of all matters connected to the case. There was never a point I felt let down, on the contrary -the level of service was "STELLAR". Greg is the consummate professional, a 'role model', if you will, for what other attorneys should strive to become when dealing with their clients.

Anthony

I am writing this letter to say how much I appreciate your services pertaining to my case. Your injury attorney took a hands-on approach and left me fully informed at all times as to where my case was going as well as how much ground we had to cover; leaving the final decisions in my hands but making sure that I knew all of the risks involved in the choices. I have dealt with a few law firms in my life on various different cases and this is the first time that I never had to call and/or track down my lawyer… because of this, I have and will continue to recommend Cellino Law to my friends and associates.

Denise

Thank you for your time, effort, and hard work on my case. I appreciate your expertise and compassion. I never experienced what I went through and I would have been completely lost without you.

Martha