Suffering severe injuries resulting from a car crash can be devastating for both the sufferer and those close to them, and uncertainty about the future can add to the anxiety. There is, however, a chance for victims to claim compensation for injuries and damages.
If you've been hurt in a car accident, we understand how much of a significant impact this can have on your life. We recognize that the implications of a car crash can affect your health, work-life, and even your daily routine. Our Tonawanda car accident lawyers are committed to helping you and your loved ones through your financial and health difficulties stemming from your accident and helping you recover the maximum compensation to get your life back on track.
When it's something as essential as your health and wellbeing, you want to make sure you're in the hand of caring and experienced attorneys. You're in the right place! To minimize the headaches you experience at this difficult time, we offer a free initial consultation and operate on a contingency fee basis. Talk to one of our Tonawanda personal injury lawyers today. Call us on (800) 555-5555.
How Much Does A Tonawanda Car Accident Lawyer Cost?
Cellino Law recognizes that being involved in a car accident can leave victims and their families in difficult financial positions. That's precisely why we are committed to getting you more than just compensation; we want to help you rebuild your life.
We'll take your car accident case on a contingency or 'no win, no fee' basis. This means our car accident lawyers serving Tonawanda, New York, will provide you with straightforward legal advice and help you traverse what can often be complex legal issues without asking for any upfront payment!
If we don't win your case, you don't pay us any lawyer fees. The benefits of our contingency fee are:
You have no out-of-pocket or up-front layout. If you don't get a favorable outcome, you don't pay us attorney fees
We'll give you a free initial consultation concerning your prospects of success
You don't have to lose sleep worrying about legal costs spiraling out of control
What Should I Do After A Car Accident?
No matter how minor, car accidents are traumatic experiences that often leave victims shaken and unsure of where to turn for help. Even after relatively minor injuries, survivors may have difficulty carrying out daily activities or returning to work without pain. Unfortunately, while a car accident claim in NY can provide monetary compensation, most victims are too overwhelmed by the experience to ensure a fair recovery.
To make it easier for you and other car accident victims, our Tonawanda car accident lawyers recommend taking the following steps after a crash:
Call The Police
No matter who you think was responsible for the crash or the severity of the accident, you must call 911, especially if someone has suffered injuries. If there are injured parties involved, make sure to tell the police. When police attend the crash scene, they will document any evidence they find and draft an official accident report.
Check On Others
If you're able to, it is crucial to check on passengers in your vehicle and occupants of the other car to make sure everyone is out of immediate danger. Contact emergency responders if anyone is injured.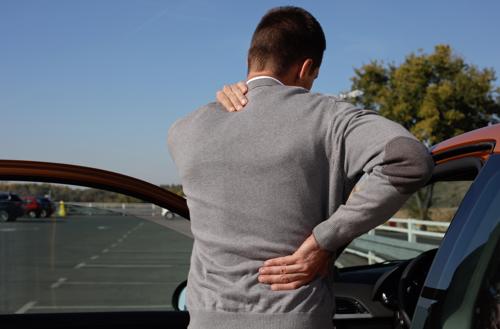 Exchange Info
The next step is to exchange information with the other driver and witnesses. The information should include:
The name, address, driver's license number, and phone number of the other driver
The name, phone number, and address of eyewitnesses
The vehicle's make, model, and license plate number
The other driver's insurance info and policy number
Record The Scene
If you're conscious and it is practicable to do so, take down as many details of the auto accident as you can. Your phone can be an invaluable asset at this point – use it to take photos of the scene, such as damage to vehicles, your injuries, the road condition, and where the crash happened (road signage and name). Also, make sure to get the reporting officer's name and the police station they are from.
Never Admit Fault
Limit your conversation with other drivers and never apologize or admit guilt. Saying things like: "I'm so sorry! It was my fault" could be used against you even if you were in shock and not at fault for the accident.
Seek Medical Attention
After the shock of an auto accident, adrenaline could dull your pain responses as a natural reaction to the trauma. This leads many survivors to assume that they did not suffer any injuries, only to suffer severe pain hours or days later when the shock begins to wear off. It would be best to visit a doctor immediately after a car accident.
Make sure to provide your attending doctor with as much info about your health and injuries as you can so your medical record is accurate.
Call Your Insurance Company
Promptly contact your insurance carrier, so they open an investigation for your claim early. Remember, most car insurance policies in New York have a Cooperation and Notice of Occurrence clause that dictates the contractual obligation between you (the insured) and your insurance provider (the insurer). This clause requires drivers involved in car accidents to notify their insurers of an accident.
Call A Trusted Car Accident Lawyer!
Insurance companies and their adjusters are far more experienced in the claims process than victims who are lodging a car accident claim for the first time. While it's tempting to think your insurer is on your side, it's best to have someone you trust looking after your interests. When you hire a lawyer, you will have an advocate in your corner who can offer experienced guidance and ensure you get fair compensation.
When Should I Contact An Attorney After A Car Accident?
While most clear-cut car accident claims don't require a lawyer, if you were severely hurt in a car accident, it would be prudent to contact a lawyer right away! Make sure you speak to an attorney before accepting any kind of offer from an insurance company as this can bar you from filing a claim if it does not cover all of your damages.
Why Do I Need A Lawyer For My Car Accident Claim?
It is crucial to hire a car accident lawyer as soon as possible. Remember, your insurance is not on your side, and oftentimes, receiving the compensation owed to you can be an uphill without legal representation.
With our experienced Tonawanda car accident lawyers on your side, you can expect your case to have the attention it deserves, and we will aggressively pursue the compensation you deserve. Our lawyers will:
Investigate your car accident
Collect crucial evidence such as witness testimony and videos
File your claim
Build a strong case by working with experts (such as accident scene reconstructionists) to prove you were not responsible for the crash
Prove who was responsible (at fault)
Negotiate with insurance companies – our lawyers will spot victim-blaming tactics from a mile away and fight for the compensation owed to you
Properly evaluate, estimate, and represent your injuries to make sure you obtain maximum compensation
Fight for your compensation in court if negotiations fall through
What Type Of Damages Can I Obtain In New York For My Car Accident?
The emotional trauma, physical injuries, and financial losses that come with a car accident can leave sufferers mentally, physically, and financially scarred for life. Fortunately, under New York Laws, car accident victims have legal recourse.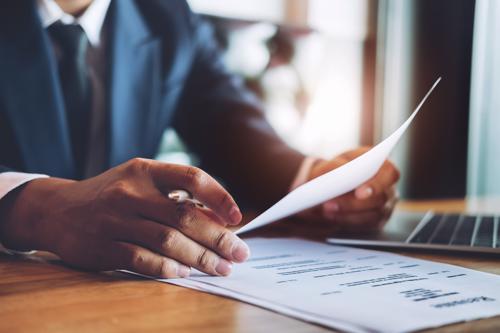 Our car accident lawyers can help you pursue the following damages for your car accident case:
Economic Damages
These take into account the victim's financial losses linked to the resulting injury caused by the accident. They include:
Medical expenses (current and future)
Physical therapy and rehabilitation
Lost wages
Property damage and loss
Lost earning capacity or career
Non-Economic Damages
Can involve the victim's physical and emotional pain. They compensate the victim for subjective losses and include:
Emotional distress
Pain and suffering
Loss of enjoyment of life
Disfigurement
At Cellino Law, our Tonawanda car accident lawyers will fight for the maximum compensation you deserve. If the insurance company doesn't offer you a fair settlement, we won't hesitate to fight for your case in court. Our experienced and qualified lawyers have helped countless clients receive fair compensation through jury verdicts and settlements and can do the same for you.
How Is Fault Determined For Car Accident Claims And Lawsuits In New York?
New York follows a "no-fault" insurance system/law, which means that motorists with insurance are typically compensated/reimbursed for damages by their insurance provider regardless of who was at fault. Therefore, the car accident victims don't have to prove who was negligent when applying for their claim.
However, it is essential to understand that the "no-fault" system is separate from a bodily/personal injury claim. If you were hurt in a car accident in NY, you have a right to file a lawsuit for bodily injury as well as for other damages.
When filing a personal injury claim after a car accident in NY, the victim must prove the at-fault party's negligence. The pure comparative negligence rule applies when a car accident victim files a personal injury lawsuit.
By this rule, the victim in a NY car accident can still seek compensation for damages from the negligent party even if they shared fault or responsibility for the crash. However, the victim's recoverable compensation will depend on the percentage of their own contributing negligence to the crash.
What Is The Time Limit For Filing A Car Accident Claim In New York?
For car accidents in New York, the statute of limitations or the deadline for lodging a claim is three years. Typically, the clock starts ticking from the date of the accident. Besides, there are other time limits associated with filing a car accident claim in New York. For instance, those involved in a car accident in NY have ten days to report the accident.
File Your Car Accident Claim With Cellino Law
To discuss your car accident claim or personal injury lawsuit with us, contact us today. We will guide you all the way – from start to end – helping to make sure that it is as stress-free as possible, allowing you to focus on your recovery.
For a free initial consultation, please contact our committed Tonawanda car accident lawyers at (800) 555-5555; we are ready to help.
I am writing to let you know what an outstanding job George Gridelli did for me in my personal injury lawsuit. His professionalism and expertise were evident at our first metting and he and his paralegal Diane D'Andrea took care of me as if I was a friend and not merely a client. They both went above and beyond for me in so many ways that it would be too numerous to list and I am grateful to have had such an exemplary team represent me. When working with George and watching him in court he personified to me what a lawyer is supposed to be - an honest, extremely compentent man who helped guide me through the legal system. I could not have obtained better representation anywhere else at any price. To me that says a lot abut you and your firm's integrity. Thank you again for representing me and for having such stellar individuals working for you! I will continue to recommend your firm.

Carol

Thank you for all your help. It has been a long journey. At last, the light at the end of the tunnel. Also, thank Tom for the help and work he put in.

Ron

I highly recommend Cellino Law to anyone involved in a car crash. I worked with Michael Lovecchio, and had a wonderful experience given the circumstances. He was very attentive, and got the best possible outcome I could have wanted.

Susan

Thank you for your time, effort, and hard work on my case. I appreciate your expertise and compassion. I never experienced what I went through and I would have been completely lost without you.

Martha

I really just wanted to say thank you so much for taking my case, answering all my questions, and mostly for being very patient with me. I feel that without you and Roza I would not have been able to get anything at all. I hope to never need a lawyer again, but if I do I will definitely want you both working for me. Again thank your for you hard work, time and patience.

Veola

I am so grateful for your expertise, patience, and perseverance which resulted with such a successful settlement regarding my car accident. I also want to let you know how impressed I was with you and your firm and I won't hesitate to recommend you to anyone who needs assistance from an accident. I truly appreciated your care and professionalism. Thank you again for your kindness and support

Lisa