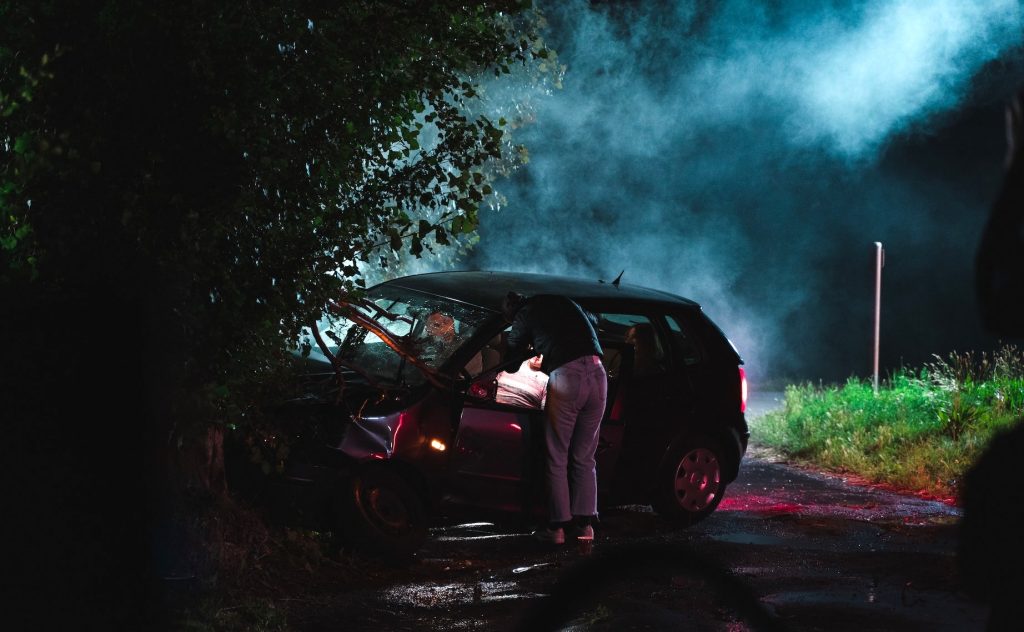 A car accident can happen to anyone at any time whether they are cruising on a high-speed interstate highway or occupying traffic on the busy Manhattan streets. If you find yourself involved in an accident, particularly one that causes significant damage to you or your property, a car accident lawyer in Tribeca, NY can help you secure the compensation you deserve.
Between costly repairs, medical bills and lost income, you have enough to worry about after a catastrophic accident. Learn more about your options after a crash and how the personal injury attorneys at Cellino Law can help you reach a favorable outcome.
What Can a Car Accident Lawyer in Tribeca, NY Do for You?
Auto insurance exists to cover the costs of damage, pain and suffering you sustain as a result of a car accident, but the actual claim process is rarely as straightforward as one might hope. Insurance companies tend to prioritize their own interests over those of their clients, so it is unfortunately possible that you will receive a lowball settlement offer or an outright claim denial after a crash. Your car accident lawyer in Tribeca, NY can advocate for your interests and negotiate with the insurance company on your behalf, leveraging legal knowledge to give you the best chance at receiving the highest possible settlement for your claim.
Involving an attorney in your accident claim process early on can ensure that you have someone in your corner every step of the way. Your lawyer can also represent your interests in court if you decide to file a lawsuit against the insurance company or the at-fault driver.
What Should You Do After a Car Accident?
The moments after a car crash understandably be full of surprise and panic. Familiarizing yourself with the necessary steps you should take after an accident occurs can help you remain calm and act appropriately in an otherwise worrisome situation.
Receive Medical Attention
After an accident of any severity, it is important to immediately call 911 and wait at the scene until responders arrive. Be sure to check yourself, your passengers and any other individuals involved in the accident for injuries. Even if you do not notice any pain or visible bodily damage, be sure to receive medical attention in case you are suffering from injuries that are not immediately apparent.
Exchange Information
After guaranteeing your own well-being, it is a good idea to exchange insurance information with the other driver. Also, consider exchanging contact information with eyewitnesses who can vouch for the validity of your accident claim. Another important step to take in strengthening your claim is to take photos of the damage to your vehicle, as well as photos of the entire accident scene at large, before driving away.
Start the Insurance Claim Process
It is generally good practice to start the insurance claim process as soon as possible after your accident. Contact your insurance provider at your earliest convenience to inform them of the crash. It is crucial to be honest about the circumstances of the accident, but be careful about providing unnecessary information or accidentally admitting fault. Your car accident lawyer in Tribeca, NY can provide guidance and representation when the time comes for more in-depth discussions with the insurance company.
What Type of Compensation Can You Receive After a Car Accident?
There are multiple types of compensation you can pursue after sustaining damage or injury in a car accident. Not only are you likely to receive reimbursement for the upfront repair costs of damage to your vehicle, but the at-fault party will also owe you compensation for the medical costs that you incur as a result of the accident. A car accident lawyer in Tribeca, NY can also provide guidance on how to secure lost wages as well as pain and suffering damages that you deserve for the mental anguish you experience after a devastating crash.
What Are the Common Causes of Car Accidents in Manhattan?
Data from the NYC Crash Mapper tool shows that 5,441 crashes occurred in Manhattan alone in 2022. Common causes that contribute to this statistic include driving under the influence, driving while distracted and blatant recklessness. Speeding and tailgating are also forms of reckless driving that increase the likelihood of a collision due to the decreased response time that the offending driver has when a sudden stop becomes necessary. Inclement weather is also a common contributing factor in car accidents, but it is important to note that drivers are not exempt from their duty of care while operating a vehicle in the presence of poor road conditions.
What Types of Injuries Are Common in Car Accidents?
A vehicle collision of any severity has the potential to cause serious or catastrophic personal injury. Some of the most common types of injuries that occur as a result of car accidents include:
It is crucial to always seek medical attention after a motor vehicle accident, even if you do not have any immediately apparent injuries. Pain and other symptoms might not emerge until some time after an accident, particularly in the case of head injuries or internal damage. A car accident lawyer in Tribeca, Y can help you secure the full amount of compensation you deserve for any and all injuries you sustain in a crash.
Who Is Liable in a Car Accident?
Insurance companies and law enforcement determine fault in a car accident after thorough investigative procedures. In the event of a dispute regarding fault, one party might decide to file a lawsuit and present their case in court.
If an accident occurs with a commercial vehicle, such as a large truck or delivery van, the matter of fault may be more complex. In addition to the commercial driver, the company employing that driver or the manufacturer responsible for distributing the commercial vehicle's parts may also share in liability. Securing your full amount of compensation may entail pursuing legal action against all entities sharing blame for the harm caused to you.
If you are at fault for your car accident, it becomes even more important to speak with a car accident lawyer in Tribeca, NY. Your attorney can help you explore all your options and investigate circumstances that may establish that you are only partially at fault.
Contact a Car Accident Lawyer in Tribeca, NY Today
When a car accident happens, your top priority is likely to move on as quickly as possible and put the traumatic experience behind you. Keep in mind, however, that you should file an auto accident claim or lawsuit sooner rather than later. The process tends to be quicker and smoother while the circumstances surrounding the accident are still fresh. There is also a three-year statute of limitations period of which you should be aware, meaning that it is not permissible to file a lawsuit after that amount of time.
Get in touch with Cellino Law to address your needs for a car accident lawyer in Tribeca, NY. Our team will leverage its past experience with personal injury law to secure the best possible outcome for your case. Contact us online or call 800-555-5555 for a free consultation.
Thank you for your help in settling the case of my father's accident. I could always count on you to answer my questions honestly and in terms I could understand. If all lawyers at Cellino Law are like you, I understand why they are an A-1 law firm.

Bedner

Cellino Law and more specifically my attorney, Gregory V. Pajak, Managing Attorney, and as a whole the Cellino Law Firm and its organization. This is by far one of the most professional law firms and attorney I have ever engaged with and retained in my 35 years. The level of professionalism goes beyond words, the care and constant engagement with me as the client was touching. I was never ever just treated as simply a CASE with potentially a significant dollar number attached to my file. I was engaged regularly, Tracey (Ass't) and Greg always made sure to remain constant, as well as consistent in overseeing that my case was handled properly and that it did matter in many ways - ensuring that the end result(s) would be fair and reasonable to my case/injury. The regular follow-up calls were very satisfying, knowing that you're involved in your case matters significantly AND always. One of my main items to recognize Cellino Law and Gregory is that whenever I called, I was able to get through to speak directly to my Lawyer and he would answer any if not all of my questions in a very professional and genuinely caring manner. I always felt cared for and protected legally and more importantly, I was made feel as a human being that was being cared for and always keeping me abreast of all matters connected to the case. There was never a point I felt let down, on the contrary -the level of service was "STELLAR". Greg is the consummate professional, a 'role model', if you will, for what other attorneys should strive to become when dealing with their clients.

Anthony

Thank you for your efforts on my behalf. I am very pleased (and surprised) at the amount of the settlement. We will use the funds to help pay down the debt on the truck we had to purchase after ours was totaled. Thank you again.

Linda

Now that reality has set in, I want to thank you for all your work and assistance in obtaining my settlement for the pelvic mesh. This money will make my life so much easier in the future. Medicare just isn't sufficient. I know that I will have enough to live on. I truly appreciate of your efforts. Thank you!

Loraine

This is to express our gratitude to you and your team in helping us and Stephanie navigate through the legal process following her car accident. We are very satisfied with the outcome and grateful for your hard work and attention to details. We fell confident that with this compensation, Stephanie will be able to move forward with her studies and her life with the ability to care for some of her health needs resulting from the injuries sustained following her car accident. Thank you very much and may God continue to bless your efforts.

Jose & Rose

I am writing to let you know what an outstanding job George Gridelli did for me in my personal injury lawsuit. His professionalism and expertise were evident at our first metting and he and his paralegal Diane D'Andrea took care of me as if I was a friend and not merely a client. They both went above and beyond for me in so many ways that it would be too numerous to list and I am grateful to have had such an exemplary team represent me. When working with George and watching him in court he personified to me what a lawyer is supposed to be - an honest, extremely compentent man who helped guide me through the legal system. I could not have obtained better representation anywhere else at any price. To me that says a lot abut you and your firm's integrity. Thank you again for representing me and for having such stellar individuals working for you! I will continue to recommend your firm.

Carol