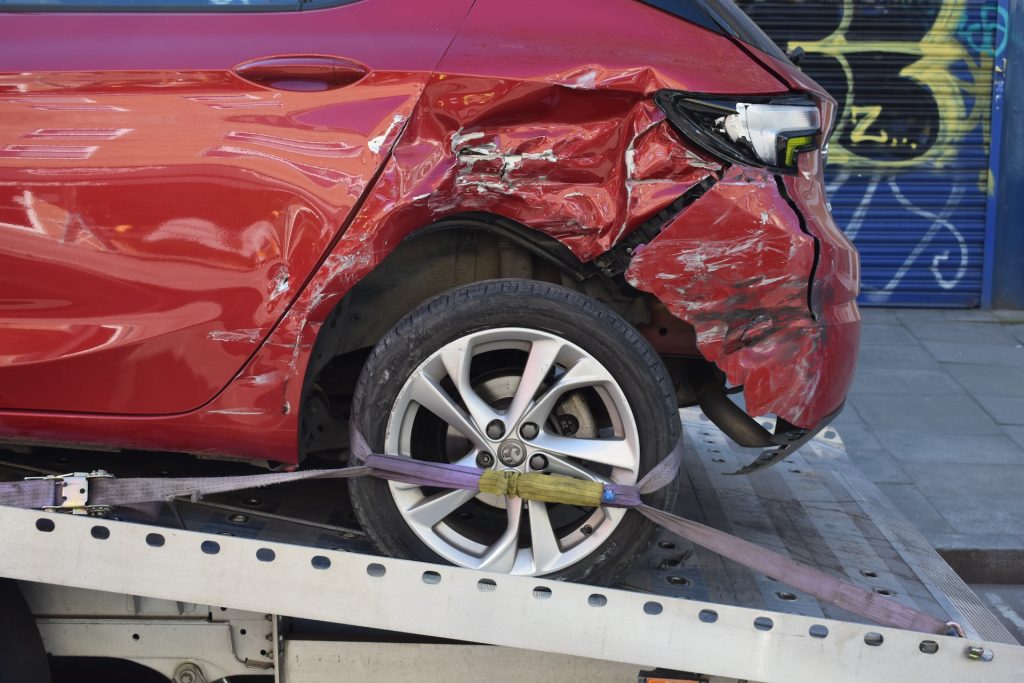 The majority of personal injury claims are the result of car accidents because New York tort law allows victims of negligent drivers who sustain severe injuries to file a lawsuit against the person responsible for their injuries and losses. If you suffered severe injuries in a car accident and have questions about your right to compensation, the first step is to contact a car accident lawyer in Chinatown, NY. They can help you build a solid case for compensation so that you can get your life back on track.
How Does a Car Accident Lawyer in Chinatown, NY, Help Your Case?
Every car accident claim has unique circumstances that can complicate a case. When you hire an attorney to help you navigate the legal system, they relieve most of the burden on you. Some critical tasks they perform include:
Handling all negotiations and communications with the insurance company and defense team
Identifying evidence of negligence and damages to prove your claim
Draft a demand letter after investigating your car accident to present their findings and start negotiations
Offer a professional presence and compassionate understanding during a challenging time
Adequately value your damages to ensure you receive fair compensation for your losses
Many factors can complicate a car accident case, but an experienced attorney can handle the challenge. Most claims end in a settlement without ever reaching the trial phase, but to ensure you receive fast and fair compensation, your attorney will prove the elements of negligence.
Proving the Other Party's Negligence
The foundation of any personal injury claim is proving that someone else is liable for the losses incurred. A car accident lawyer in Chinatown, NY, will find evidence to support all three components of a negligence claim:
The other driver owed you a duty of care, meaning they were responsible for ensuring their actions were safe for everyone on the road.
The other driver violated that duty of care, usually by breaking a traffic law.
The other driver's actions resulted in the accident that caused your injuries and resulting damages.
Attorneys will sometimes access experts in relative fields, such as an accident reconstruction specialist, to help validate your claim. But ultimately, the strength of your evidence impacts your ability to recover sufficient damages.
What Are the Most Common Causes of Car Accident Cases?
Car accidents can occur under many different circumstances, but there are common causes resulting from someone's negligence:
Speeding. Violating the speed limit is a danger to everyone on the road because it hinders the driver's ability to stop in time to prevent a collision.
Driving under the influence. Drugs and alcohol seriously impair cognitive and motor function, making it difficult to make judgments and act on them quickly.
Distracted driving. Distractions can remove the eyes, hands and mind from the task of driving, and a collision can happen within a second.
Fatigued driving. Driving while tired can be as dangerous as drunk or impaired driving.
Aggressive driving. Road rage often accompanies unsafe lane changes, speeding and tailgating, all of which can cause a severe accident.
Any of these actions would violate traffic laws and prove negligence. However, the list is not comprehensive. Therefore, when you hire a car accident attorney to handle your claim, they will search for proof that the other driver's actions caused the crash.
What Damages Can You Recover in a Car Accident Settlement?
Compensatory damages refer to the losses you incurred due to your accident and injuries. These can include economic and non-economic losses that vary from case to case and are more substantial in more severe accidents.
Economic Damages
Your financial losses are economic damages. This includes the cost of medical care to treat your injuries, including current and future treatments. If you suffer a permanent disability and need ongoing treatment, those costs fall under your recoverable losses. Other common economic damages from car accident cases include:
The loss of income from missing work opportunities or losing earning capacity
The cost of repairing or replacing any property damaged during the crash
The cost of replacement services needed during recovery, such as childcare, transportation and help with household duties
Proving and valuing these damages is relatively straightforward for a car accident lawyer in Chinatown, NY. You will need medical bills and records, pay stubs, professional estimates for property damage and receipts for any out-of-pocket expenses related to your injuries.
Non-Economic Damages
Non-economic damages have no absolute monetary value. These represent the psychological ways your accident impacted you. For example, people commonly suffer from post-traumatic stress syndrome following a severe car accident, sometimes making it difficult for them to drive. Consider other common non-economic losses and how they may apply to your claim:
Pain and suffering you endured from your injuries and the treatment you had to undergo
Emotional distress and mental anguish
Depression or anxiety
Loss of the ability to enjoy your life as you did before the accident
Disability, disfigurement or dismemberment
Your attorney may interview people in your life to discuss changes they noticed after your accident and ask you to keep a daily journal to document changes. They can also consult with doctors and mental health experts. To value your non-economic losses, your attorney will likely use the multiplier method, which entails calculating the medical expenses and multiplying the total by a number between 1.5 and 5, depending on the severity of your injuries.
Can You Receive Punitive Damages From a Car Accident Claim?
The likelihood of receiving punitive damages in a car accident case is low. This is because punitive damages do not reflect any loss related to your accident or injuries. Instead, the court orders the defendant to pay punitive damages when their actions constitute gross negligence or a complete disregard for the safety of others. For example, reckless driving while under the influence of drugs or alcohol may warrant an order of punitive damages. The purpose is to punish the at-fault driver for their actions. A car accident lawyer in Chinatown, NY, can help you understand how gross negligence may apply to your case.
Can You Still Recover Damages if You Are Partially Liable for the Accident?
A typical response to filing a car accident claim is for the other party to argue that you contributed to the collision and your damages. If true, you can still recover damages under New York's pure comparative fault rule. According to the comparative fault rule, the plaintiff can receive a portion of the total damages equaling the other driver's percentage of fault.
For example, if the court values your losses at $50,000 and determines you are 10% at fault, you can still recover $45,000. Additionally, because New York applies the "pure" version of comparative fault, you can be more liable than the defendant and still recover damages.
When Should You Contact a Car Accident Lawyer in Chinatown, NY?
When you suffer injuries in a car accident caused by another person's negligent driving, a car accident lawyer in Chinatown, NY, can help you navigate the legal system and recover your losses. At Cellino Law, we help auto accident victims get their lives back after devastating physical, financial and emotional losses. There is no time too soon to find out what an attorney can do for your case. Contact Cellino Law to schedule a case evaluation for free today.
This letter is to thank Ms. Diane D'Andrea, assistant to Mr. George Gridelli, Attny for all the hard work, dedication, and attentiveness she showed during the representation of my case. She was always cheerful and ready to help in whatever way she could. All messages left for Mr. Gridelli were always relayed and Mr. Gridelli always promptly returned our calls. She was a very competent assistant. Cellino Law has proven to be a model of what legal representation should be. Throughout the 6 ½ years of this case, I have heard many horror stories from people with "bad lawyer stories." We consider ourselves to be very lucky to have chosen Cellino Law and will always recommend you to those looking for good, honest representation with a personal touch.

Joseph

Thank you for all your help. It has been a long journey. At last, the light at the end of the tunnel. Also, thank Tom for the help and work he put in.

Ron

I highly recommend Cellino Law to anyone involved in a car crash. I worked with Michael Lovecchio, and had a wonderful experience given the circumstances. He was very attentive, and got the best possible outcome I could have wanted.

Susan

My experience during the time of negotiations was extremely positive. Josh Sandberg handled my lawsuit with the utmost integrity. He returned all my phone calls in a timely manner and answered all my questions. Josh made things less stressful. I would highly recommend Josh and the entire staff at Cellino Law.

Arthur

I am writing this letter to say how much I appreciate your services pertaining to my case. Your injury attorney took a hands-on approach and left me fully informed at all times as to where my case was going as well as how much ground we had to cover; leaving the final decisions in my hands but making sure that I knew all of the risks involved in the choices. I have dealt with a few law firms in my life on various different cases and this is the first time that I never had to call and/or track down my lawyer… because of this, I have and will continue to recommend Cellino Law to my friends and associates.

Denise

We want to send a big "Thank you" from the both of us. We know you both fought for us and did a great job with our case. You did it in a timely manner and we appreciate it.

Kerrijo & Jerry